Last Updated on January 11, 2022
In today's digital marketing world, you need to create the right visuals quickly. Whether it's a unique image, a banner ad for a new campaign or the latest product images, your content needs to be beautiful, on-brand and usable for every channel. Have you organized your brand content and creation processes?
Digital Asset Management, or DAM, is the foundation for your marketing department.
But what exactly is this? What's in it for you? And what preconditions does a DAM platform have to meet? We'll tell you all you need to know about DAM in this article!
DAM: definition in a nutshell
With a Digital Asset Management platform, you can manage, search, access and distribute digital assets and rich digital branded content – such as photos, designs, texts, and videos – in a secure, central environment to all stakeholders in marketing and publishing processes. If you want to offer your customers cross-media experiences, a DAM system is indispensable.
And if you work with designers, it's a lot easier – they can easily create new brand content, you can approve it and add it to the platform. If you're using a DAM platform, you can also link it – to WordPress, Drupal or any other web CMS system, for example. But also, to a Product Information Management system (PIM), Sharepoint or a CRM system like Salesforce.
The role of DAM for digital assets
Assets are video, images, audio recordings, digitized documents. Assets are a form of unstructured information. Now information is already lying around everywhere and nowhere in organizations, but with video and images that is certainly the case.
An additional problem is that these high-resolution images, videos, and print-ready PDFs are usually not searchable and are often so large that they are stored on separate media. This is a nightmare for any professional who wants to reuse these assets. DAM is 'all about the control, flexibility, portability, access, and reporting of digital assets between organizations, customers, partners, and suppliers'.
As a discipline and technologies, DAM helps to bring the right assets to the right people on all devices, usually 'real-time' and with the ability to track and measure their use inside and outside the organization. These digital assets can be collected and stored by suppliers like Microsoft, SAP, Oracle or IntelligenceBank DAM.
Why work with a DAM system?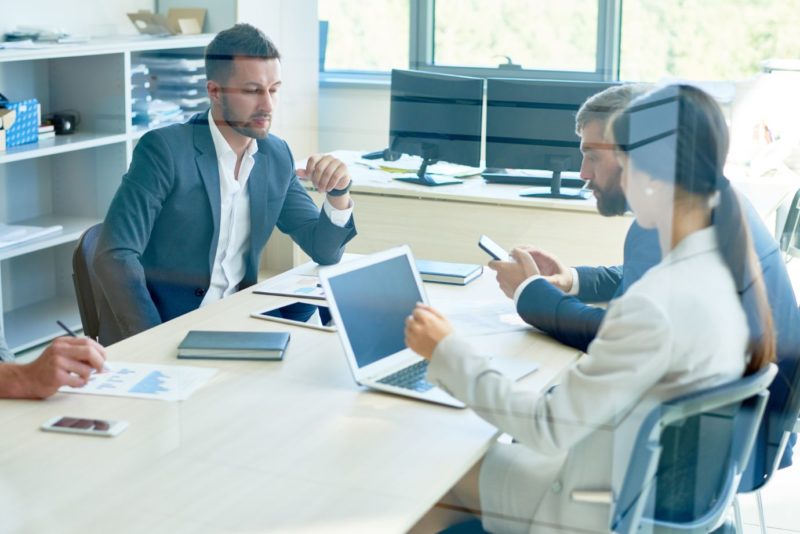 First of all, a DAM system delivers time. You don't have to search for the right files for as long, the lead times of campaigns are shorter and the time to market is accelerated. In addition, you make brand content accessible 24 hours a day, 7 days a week to all stakeholders in the process: from internal marketing managers and local branch employees to external photographers and printers.
This facilitates collaboration between different content teams. Moreover, a DAM platform makes cross-channel publishing and communication a lot easier.
What does a good DAM platform look like?
The design of a DAM platform is always radical for a company. Deep insights into your content creation and publication processes are therefore indispensable. And if you want your organization to embrace the platform, user-friendliness and flexibility are crucial preconditions.
You choose a DAM platform for a minimum period of 5 to 10 years. It is therefore advisable to hire a partner who will help you map out various issues: your current processes, the Optimisation possibilities and the consequences for your organization.
Eventually, you will implement the platform together in phases. The result? A sustainable foundation for the creation of all your marketing publications.
The advantages of using a digital asset management system
There are a lot of advantages that a digital asset management system has in store for you. Thanks to these advantages it is one of the single best investments you can make in the company. What are these advantages of a digital asset management system exactly?
We have listed the biggest ones down below:
Personalizing with a digital asset management (DAM) system
A digital asset management (DAM) system offers you, as a retailer, total control over all product information within your organization, giving you an overview and the application of personalization at your fingertips. A DAM system has the intelligence to manage the relationship between different assets and can match metadata content with your customer's interests. The DAM system makes personalized recommendations based on this information.
A DAM system enables you to continuously optimize the online customer experience.
Save time and money with a DAM solution
A DAM system pays for itself. All assets within your organization are easily and quickly accessible, so your colleagues no longer have to search endlessly for product information. They can also immediately see if a product has already been created, this reduces the number of duplicate product records.
An important advantage of a DAM system is that it provides a transparent product database, which improves user-friendliness.
A central content hub for quick switching
A DAM system is a central content hub with which you can quickly switch within your organization. The system is accessible to all parties involved, both inside and outside your own organization. This allows multiple parties to work on the same project at the same time.
This allows you to respond faster and better to the continuously changing wishes and needs of the consumer. As you can imagine this is a great advantage for your company to have. Thanks to this there will be one central content hub from which everyone in the company can work.
If you choose to implement certain Digital Asset Management solutions or programs you too will be able to experience all these advantages for your company. Since it is one of the easiest things you can do you will be able to improve your company by a stretch. This allows you to always stay on top of your branch of niche.