Last Updated on January 17, 2022
Is your digital business prepared for what lies ahead?
Whether you run a small e-commerce website or a rapidly growing SaaS solution, or anything in between, you can't afford to leave your enterprise exposed to the myriad digital and real-world threats that could jeopardize it.
The following sections outline four common risk domains that you're likely to encounter as you scale your digital business: cybersecurity, financial, market, and personal. Each subsection includes takeaways for digital business owners and decision makers looking to protect themselves against come what may.
Some preventive or mitigatory solutions apply to most or all risks within a particular domain. For instance, to mitigate the cybersecurity risks outlined below, you'll want a comprehensive cyber protection program that helps restore data after an outage or attack and reduces the bottom-line cost of cybersecurity incidents.
At the same time, specific threats call for specific countermeasures, so we'll discuss how to deploy them at a high level in each threat scenario.
Ready to learn more about what your digital business can do to protect itself in an increasingly uncertain world — and what you can do on a personal level to ensure you're in the best possible position to help it grow? Read on.
Cybersecurity Risks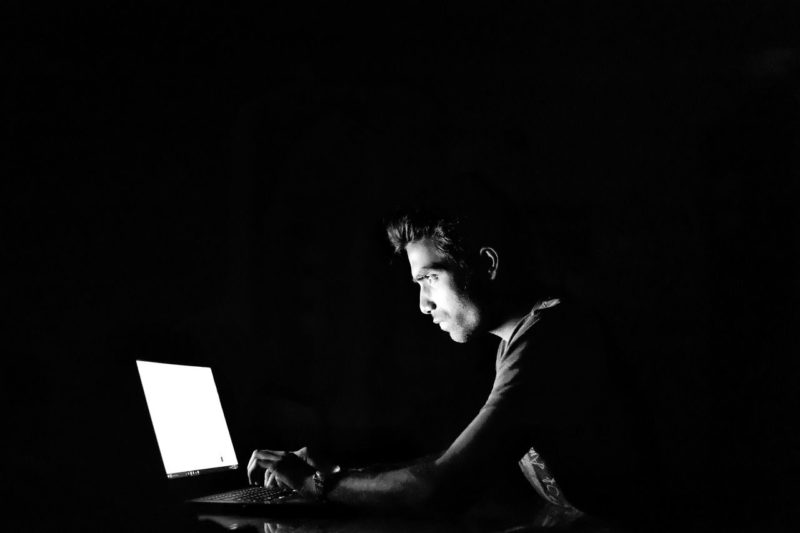 The common thread linking all of these risks is the fact that they're digital in nature. Their origins are generally malicious, even if your business or ecosystem isn't their primary target.
1. Distributed Denial of Service Attacks (DDoS)
Distributed Denial of Service attacks, known as DDoS attacks, overwhelm servers with more requests to connect than they can handle. (This is the layman's definition — the reality is a bit more complicated.) The swell of activity may slow or disable affected servers, rendering websites using them unusable until the problem is resolved.
Smaller digital businesses are often caught up in targeted DDoS attacks as collateral damage. Working with a reputable domain host and investing in comprehensive cyber protection can mitigate the disruptive impacts and reduce the likelihood of lasting damage.
2. Ransomware Attacks
Ransomware is a type of malware that locks victims out of their devices or systems unless and until they pay a requested ransom, usually in cryptocurrency. Victims who refuse (or are unable) to pay the ransom may never regain access, losing any data that's not backed up.
The best way to combat ransomware without paying the ransom (which doesn't always work — these are black hat hackers, after all) is to frequently back up all data stored on your devices' hard drives. This at least reduces the risk of serious data loss and shortens recovery time, though it may not save affected devices.
3. Email Security Threats (Phishing and Spearphishing)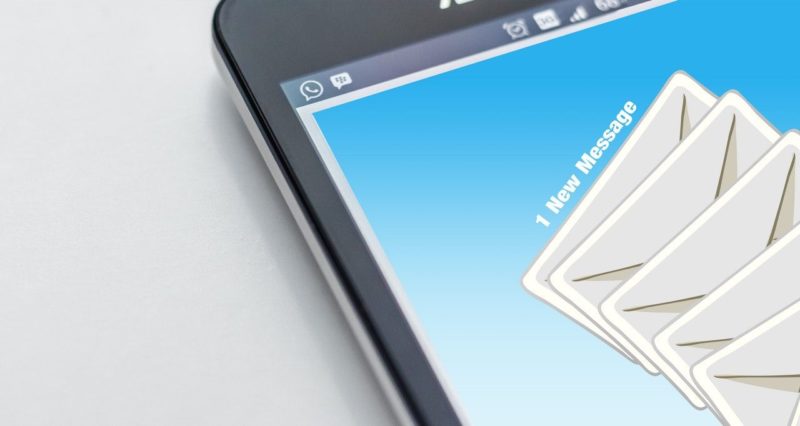 Phishing and spearphishing remain extremely common and distressingly successful. In both cases, malicious senders try to trick recipients into clicking malware-laden links or providing login credentials that could provide access to sensitive information or data, including financial accounts.
Email security threats are particularly troublesome for high-level decision makers with access to organizations' "crown jewels". The best prevention is suspicion: Never click links within or respond with personal information to emails from unknown senders, especially not when flagged by your email suite's spam filter.
Extra precautions include strengthening email security settings to prevent images from loading within emails and using a whitelist to screen emails from senders that haven't been personally approved by you.
4. Zero-Day Exploits
Zero-day exploits take advantage of built-in system flaws that, unfortunately, often remain invisible until they're discovered and exploited. Since there's no way to combat zero-day exploits using an off-the-shelf anti-malware suite, the results can be devastating.
The best protection against zero-day exploits is regular patching and updating. You don't want to deploy updates and patches; by the time you do, it could be too late.
5. Spyware and Adware
Spyware and adware aren't the most acute cyber threats out there, but they warrant mention for businesses concerned about keeping their data private.
Use a virtual private network that encrypts data sent by your machine, and require all employees and contractors using BYOD devices to do the same.
6. Man-in-the-Middle Attacks
Man-in-the-middle attacks are another common vector for data loss and theft. Their form and severity vary widely, but common protections resemble those against spyware and adware: namely, using a VPN and securing all BYOD devices. Strong firewall protections may help as well.
Unfortunately, sophisticated man-in-the-middle attacks very often involve network compromise, which can be quite costly to mitigate.
Financial Risks
Businesses do better when they're financially healthy. Unfortunately, laying a sound financial foundation for your growing digital business is easier said than done, particularly if you're aiming to build a capital-intensive enterprise during a lengthy pre-revenue period. Here's how to tackle common financial threats that could sidetrack your digital business.
7. Poor Business or Personal Credit
Understandably, credit is a sensitive subject. Your personal credit score touches nearly every corner of your life, from the payment cards you use to make everyday purchases to your housing costs and insurance premiums. Consumers with good credit scores take certain opportunities for granted; they don't know what it's like to be denied housing or employment due to derogatory credit report entries.
Unfortunately, building personal credit takes time and involves lots of baby steps. Starting with a secured credit card or payment solution that reports "overhead" payments (such as utility bills) to credit reporting bureaus is important. You'll need to make sure you don't overextend your credit or fall behind on payments, though.
Building business credit is even more difficult; you may be forced to personally guarantee any debts your business takes on in the early going. If all works out, though, your business may eventually enjoy more borrowing power than you do as an individual consumer.
8. Difficulty Raising Funds From Friends, Family, or Outside Investors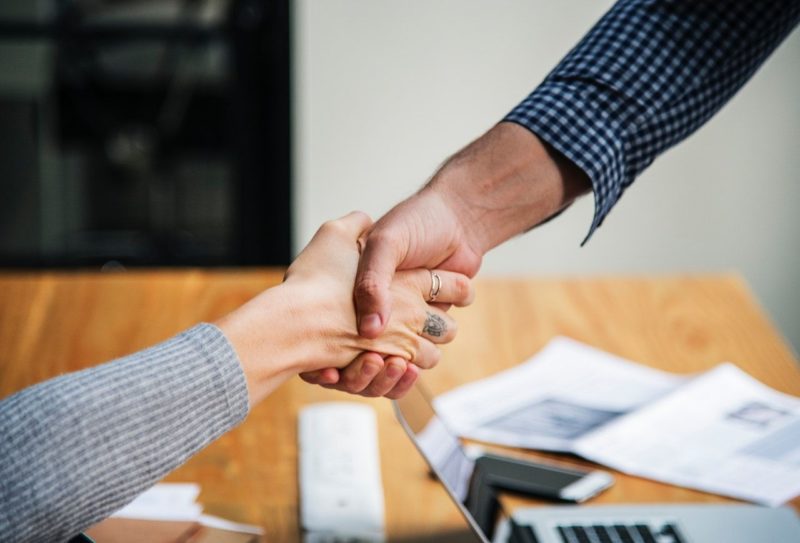 Contrary to popular belief, convincing prospective investors to part with their hard-earned money is tough work. If you don't have a compelling value proposition (which we'll discuss later) and a clear path to profitability, you're unlikely to raise the significant sums of money you'll need to scale your enterprise.
To get around this potentially fatal hurdle, consider modifying your business plan to accommodate slower initial growth. Bootstrapping is all the rage these days, after all, and it's likely you can raise modest sums without tapping out your personal or professional networks.
9. Inaccurate Revenue Forecasting
This is a huge pitfall that, when not properly addressed, can cause problems for years down the line.
The good news: While many first-time business owners without accounting experience balk at the thought of forecasting revenue, it's possible for virtually any committed layperson to take the reins and get it done. This informative Asheesh Advani article explains how to forecast business revenue across a range of scenarios.
10. Revenue Growth Below Expectations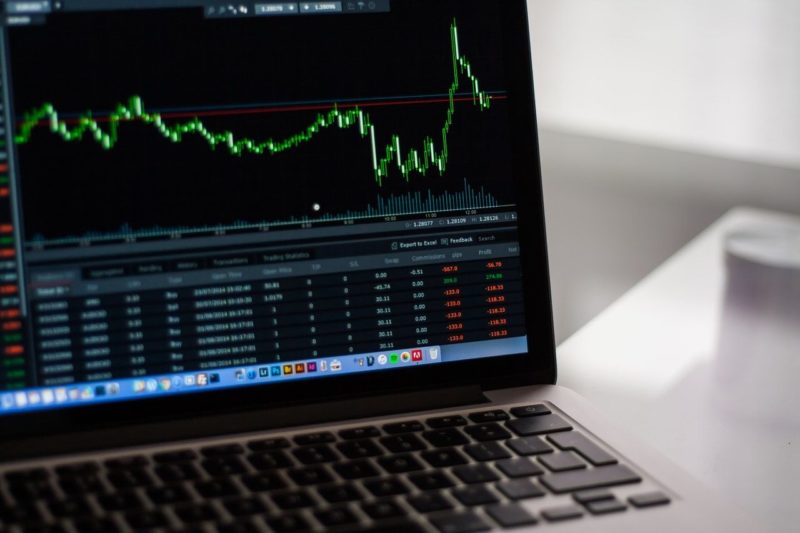 Unfortunately, even the most careful revenue projections may fall short of expectations. If and when that occurs, you'll need to stake steps to rework your projections to account for new information while looking for opportunities to trim your budget and shore up cash flow.
Longer-term, you may need to adjust your business plan to accommodate a more gradual growth curve. When in doubt, speak with a competent business consultant or accountant willing to point you in the right direction.
11. Changes to Affiliate or Advertising Relationships
Many digital businesses earn revenue through online advertising or affiliate relationships. Unfortunately, both domains are constantly in flux.
Major search engines change up their advertising terms multiple times per year, and adjust their organic search algorithms on a near-daily basis; individual affiliate relationships are even more fragile, often held at the whim of a single decision maker.
The best way to protect against this type of risk is to keep your eggs in multiple baskets. Don't rely on display ads, nor a single affiliate relationship, for the lion's share of your revenue.
12. High Return, Refunds, or Product Failure Rates
High rates of customer dissatisfaction or product failure could jeopardize your enterprise's financials and divert resources from growth-oriented initiatives. The best way to combat this potentially devastating problem is to invest in quality from the outset — don't cut corners, no matter how tempted you are.
Market and Business Risks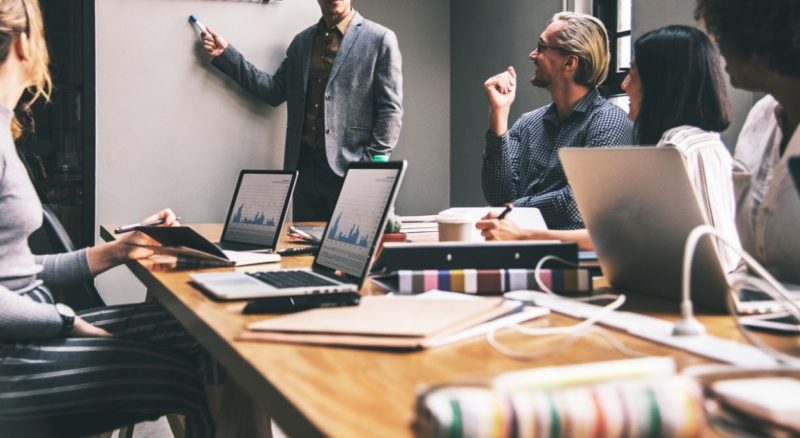 Market forces can waylay even the best-laid business plans. So can human error, frankly. These are some of the business and market risks you're most likely to face as you grow your business. The good news: Most are well within your capacity to intercede.
13. Failure to Distinguish Your Value Proposition
What's your elevator pitch? Can you adequately, accurately, and succinctly explain what sets your company apart?
If not, you need to work on your value proposition. Check out this primer on crafting the perfect value proposition, then get to work adjusting your enterprise accordingly.
14. Failure to Adequately Research Your Market and Target Demographics
Do you know who your customers are? Do you know what they need? Are you equipped to deliver?
You'd be surprised how many aspiring digital business owners skimp on basic market research. Don't be like them. Invest in thorough research, up to and including focus grouping (expensive, yes, but well worth the cost).
15. Changing Tastes, Browsing Patterns, or Shopping Behaviors Among Your Target Audience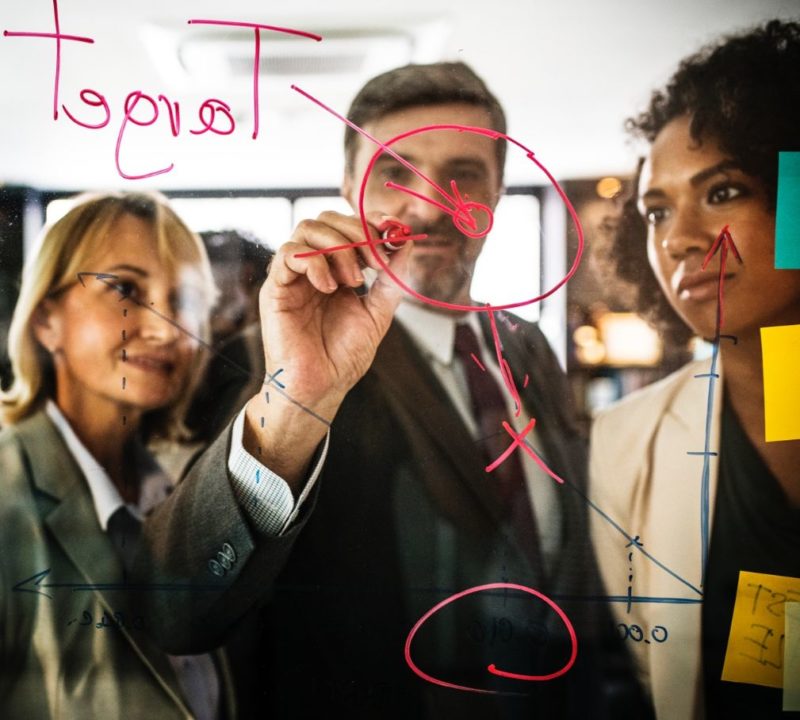 You need to know what's coming around the corner, lest you find yourself blindsided by changing consumer tastes or consumption patterns.
For instance, if you're in an automotive-adjacent niche, you'll probably want to prepare for a world in which car ownership is less common and the car insurance industry is virtually unrecognizable.
How you conduct this preparation is up to you. What matters is that you're always thinking ahead.
16. Poor or Inadequate Customer Reviews
Bad customer reviews can damage your enterprise's reputation and hamper its growth. While providing excellent service is of course crucial to your efforts to avoid digital black marks, it's also important to cultivate positive buzz wherever possible. Look for opportunities to attract positive reviews wherever possible (without crossing the line).
17. Staffing or Contractor Issues That Impede Company Growth or Performance
Hiring for growth is a good problem to have. Unfortunately, hiring the wrong employees or contractors could have deleterious effects for your organization — effects that may take months or years to unwind. Always follow the old adage: "be slow to hire and quick to fire."
Personal Risks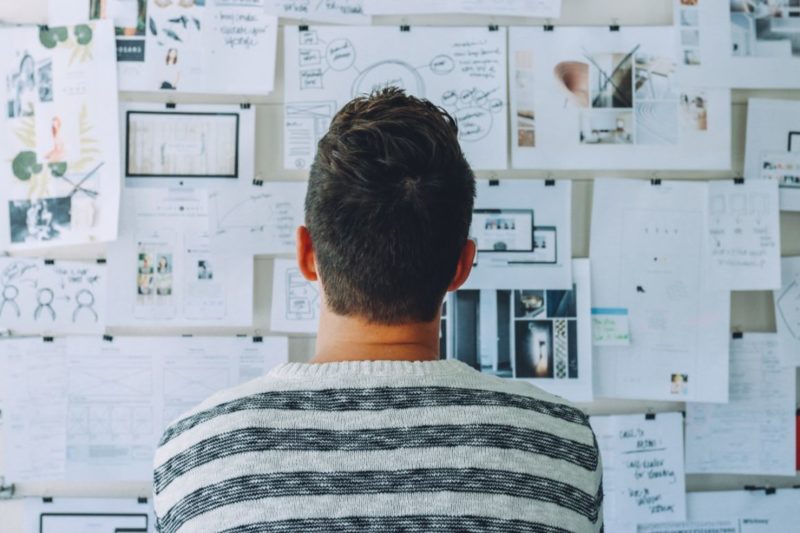 Last, but not least: personal risks that prevent your enterprise from reaching its full potential. Without a strong support network, this domain is particularly difficult to deal with, and the best solutions very often aren't optimal. But it's important to remember that your health and well-being is more important than material success — that can wait.
15. Illness or Injury That Prevents You From Working
You can't prevent an unexpected illness or injury, but you can take steps after the fact to reduce its impact on your business enterprise and personal wellness.
In the short term, this may mean handing off key day-to-day responsibilities to trusted associates, selling the enterprise to a more capable proprietor, or even putting operations on hold until you've recovered.
19. Loss of Passion or Purpose
What happens when the magic fades? If you feel that you've lost a sense of purpose or drive, consider refocusing your enterprise on something that does get you up in the morning.
20. Partner or Family Issues That Impact Your Work or Divide Your Attention
Lastly, personal issues don't have to affect you alone. If your spouse, partner, or close family member is enduring health, wellness, or financial issues that require their full attention, you may need to divert yours as well.
Are You Prepared for What Lies Ahead?
These aren't the only risks your business is likely to face on the road ahead. Indeed, you can probably think of a few more right off the top of your head.
As a unique enterprise with a unique leader, your endeavor is sure to encounter novel threats that don't easily map on to the experiences of those who came before you — or, at least, don't follow quite the same pattern.
That's okay. You're a resilient, capable entrepreneur with years of profit-making potential ahead of you. You're up to the challenge.
That challenge — really, a never-ending series of challenges — will be far easier to endure when you take preventive steps before things get really hairy. As you read through the list above, think about the more novel threats you're likely to encounter as time goes on, and apply the same preventive strategies to those.
Your track record won't be perfect; you'll still have to wrestle with serious setbacks along the way to whatever you define as success. But you'll feel better about where you're headed.