Last Updated on January 11, 2022
Because marketing continues to evolve by the second, you'll be happy to know that there are new (and free!) ways to start building your company up and getting the exposure you need for sales. One of the most effective ways to do so is through internet marketing, with many digital strategies popping up, you're bound to create and follow one which can bring your companies the profits it needs.
But if you're just starting out and have no idea what to do, then read on as I show you the four digital marketing strategies for 2018!
Benefits of Digital Marketing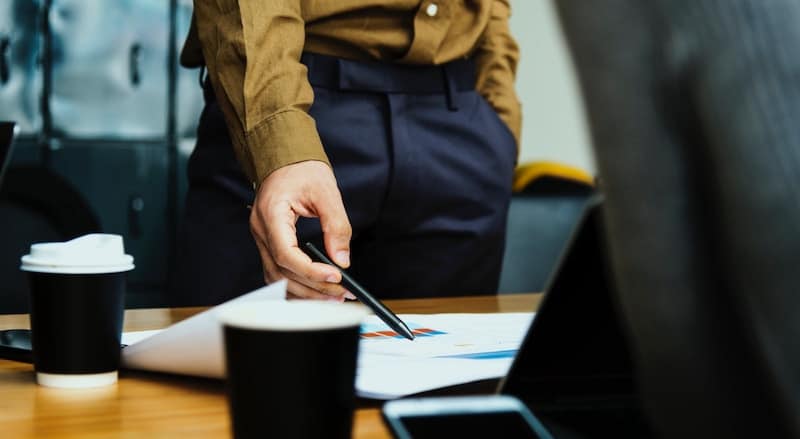 You're probably wondering: Why is it crucial to focus on digital marketing? How about your physical stores? Besides caring about what you do outside, going online and using digital marketing strategies is beneficial because:
1. More Reach
Did you know that there are millions of people all over the world who are now online? Through digital marketing, you will be able to reach all these people with a click of a button, which gives you the more customers you need for better sales and profit!
Because you are able to quickly interact with your customers and potential clients, you won't have a hassle with communicating, which ensures customer satisfaction and better chances of them returning. Plus, you are able to get more shares on your products and services from loyal customers who blast you to their social media accounts.
2. Cost-Effective
What's great about digital marketing is that it's cheaper and usually free when advertising! Because social media is free of use, businesses are now taking advantage of reaching out to their customers through pure and informative content without spending too much money compared to other different marketing strategies.
Plus, you'll be able to compare quotes from different strategists all over your location, ensuring that you get the most affordable one but with the same effectiveness and experience. Searching for the free or affordable tools or people to work with has never been this easier with the help of digital marketing and the Internet!
3. Easy to Keep Up With Trends
Last but not the least, a great thing about digital marketing is that researching comes in just a snap. You can keep up with the trends that come and go every day, so you can create better strategies that conform to what's hot today.
With that being said, you won't need to get through countless of books and physical materials that would take so much time and effort to look into.
It's easy to find someone to do the work for you, it's easy to find the data needed to build your website, and it's easy to interact with your customers to ensure the fantastic experience.
After all, the Internet is one of the most advanced things to happen to the world today, and you can reach everything in just a click of a button!
Digital Marketing Strategies for 2018
Are you wondering what digital marketing strategies you should follow for the year? These are the four most effective ones:
1. Create the Evergreen Content and Be Data-Driven
When it comes to posting things online, your content is a crucial factor, it makes and breaks the way you promote your business! You can use your content to promote your business anytime, anywhere.
So make sure that you create the evergreen content which still matches seasonal campaigns, so you stay consistent while building your brand recognition. Also, don't forget to post informative subjects that match what you're selling. This piques interest as well.
Being data driven is also crucial, as it helps your business succeed in digital marketing. It's best to use tools that helps process your data to earn the max ROI for your campaigns. Through a quick search, you can find both paid and free tools, which will be able to help monitor what your rankings are and what you may need to improve on. Google tools are very helpful in doing so.
2. Utilize Your Popups
You should use pop-ups, but be creative with it! Don't use irritating pop-ups that would draw people AWAY. Go for good pop-ups that ensure people won't leave without providing contact information for your next newsletters.
Create the attractive and enticing pop-up which will have people convert from a mere visitor to a valued customer. And with the more people you have following your newsletters and social media accounts, the more chances of them sharing it to their family and friends, widening your network!
One great way to entice people to submit their contact information is to add a small discount or promo code once they sign up to your newsletter. Also, avoid adding too much frill to your pop-ups, as this may slow down your website or put customers off.
3. Have a Giveaway
All customers, may they be new or returning, LOVE a good competition, especially when there's an enticing price in the end! Try to host contests and giveaways, which would help grow your business.
Now only does this encourage visitors to visit your website for the details, but they may also stick around to check out what you have to offer. And it also has them blast out your giveaway to family and friends, which would again widen your network! Find a way to make them stay.
I recommend that you go for fun giveaways that require customers to share your content to their social media accounts, which will then be broadcasted to other potential joiners who will look into your business and see what you have to offer.
So not only will you be able to gain more popularity during the giveaway, but you also have more potential customers you can send your newsletters to!
4. Increase Your Visibility
There are almost 3 billion people in the entire world that utilize social media. So why not jump into the bandwagon and begin increasing your visibility from social media accounts? Creating viral content can spread in just a few hours, reaching thousands or millions of people.
So set up your business' social media accounts, start posting relevant content, and utilize SEO while posting on your accounts to ensure that it reaches search engines and establish your brand. The best part is that social media accounts are free to make!
Start by posting relevant content related to your products and services at least once a day. Stay consistent and begin looking into your follower count, interacting with your customers and studying current trends daily.
Wrapping It Up
And there you have it! You don't need to spend millions of dollars on digital marketing. You just need to know your stuff and follow what works for YOU and your company. Through using the effective strategies correctly, you'll be able to garner more customers in the long run.
I hope that this article on the four digital marketing strategies for 2018 gave you an idea on what you should begin doing for your business. So don't wait any longer and start following any of these strategies now!