Last Updated on January 18, 2022
In a landscape that is becoming increasingly digital, it is absolutely important to have a digital marketing strategy that can help you stay ahead of your competitors and deliver the necessary results. Whether you run a small business online or directly provide information to your followers over the Internet, having an effective marketing strategy for the digital world can do wonders for your business.
Simply put, digital marketing strategies are simple plans of action that will help you achieve your business goals. While this may sound quite difficult, the truth is that building an effective marketing strategy is not as arduous as one may make it to be.
To help you follow through, here is our list of 5 digital marketing strategies that will help you take your business to the next level:
1. Goal Setting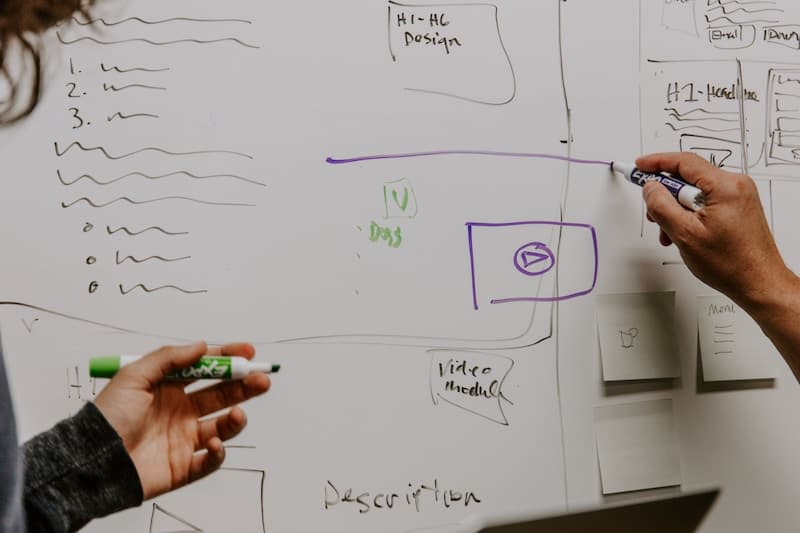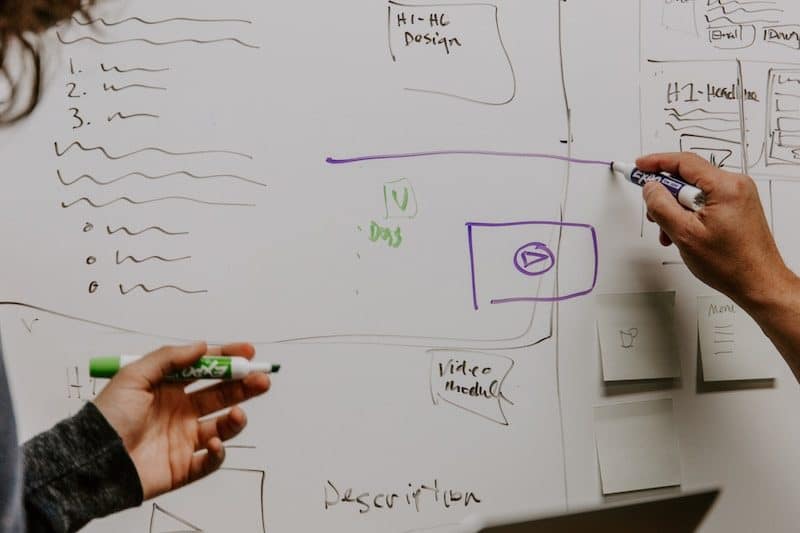 The first thing you need to do before creating a digital marketing plan is to identify the purpose behind it. If you jump into the process without having a clear idea of what you are trying to achieve, then you will end up with an expensive mess that can be tricky to sort.
However, by setting your business goals, you give yourself a clear idea of what you want to achieve with the help of your marketing plans. This may be anything along the lines of generating new leads, achieving higher conversions, boosting traffic or even increasing sales. Whatever may be the case, your marketing strategies will depend greatly on your goals.
2. Understand Your Customer Base
For a marketing strategy to be effective, whether it is online or offline, you need to know the people you are marketing your products or services to. The best digital marketing strategies are the ones which have been devised keeping the user persona in mind.
To gather information about your potential user base, you need to research, survey, and interview your target audience constantly. One thing that you should keep in mind here is to gather real-time data rather than rely on assumptions as they can be detrimental to the success of your strategy.
Ideally, you should be looking at collecting demographic and personal information such as age, location, income, job description, et cetera, along with qualitative info like hobbies and interests, priorities, and understanding the general mind-set of your audience.
The idea here is to look at things from their perspective. After all, the more you understand the people you are trying to reach, the better digital marketing strategy you will be able to devise.
3. Map Out Your Customers Journey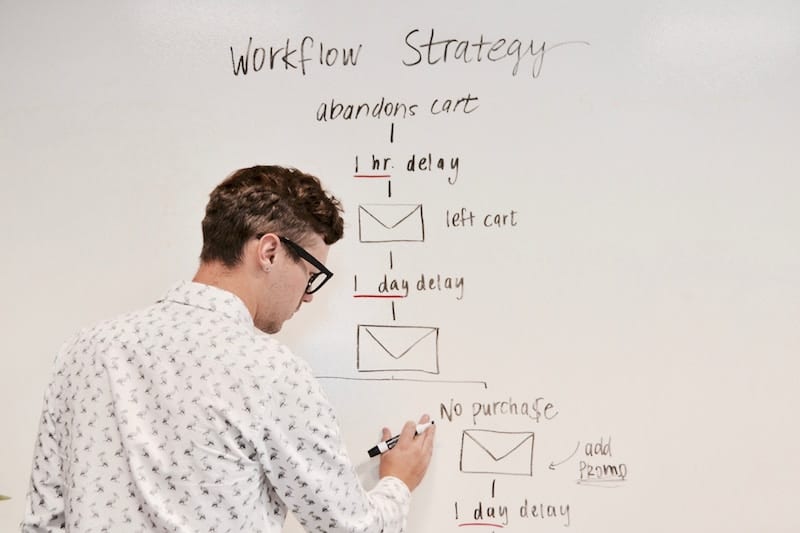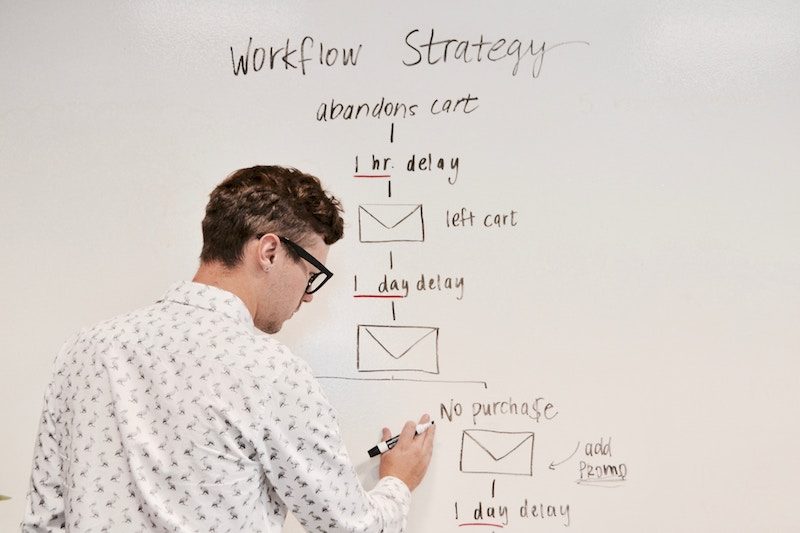 It is a well-known fact that most successful businesses have a well-thought plan in place which maps the journey of a customer from a complete stranger to a lead and further, into a potential client/buyer.
Each step of this campaign will incorporate specific strategies like call-to-action (CTA), lead magnets, and promotional offers that will prompt the customer to move through to the next phase.
Think of it like this – you want to sell your product to people walking down the street, all of whom are completely unaware that your brand exists. So, you start with chalking a plan of action that elaborates how you will make these people aware of your product, peak their interest, and finally, get them to buy your item. To make it simpler, you can break this down into three simple parts: Awareness, Interest, and Action.
This is pretty much true of any business, whether it is product based or service based. The first step is to make the people realize that your business exists and the second one is to arouse their interest by supplying them with more information. Once you have done this, you should be aiming for a conversion. As we mentioned earlier, each of these steps will employ different strategies for maximum effectiveness.
Having a plan such as this can come in incredibly handy. This will not only help you generate new leads, but it will also help you get repeat sales. While this entire plan may look quite tricky to deal with, breaking it down into individual elements such as the ones mentioned above will help you understand it better.
4. Develop An Effective Call-To-Action
A call-to-action serves as an essential part of digital marketing strategies. Simply put, a call-to-action is a prompt which tells the user to take a specific action.
It is usually placed as a button or a hyperlink and is generally along the lines of 'Buy Now,' 'Sign Up,' 'Subscribe for more,' 'Read Similar Articles,' etc.
Without a CTA, it is going to be next to impossible for you to get new leads, conversions, or subscribers. After all, you want the people to take action when they are on your website, and short of going to your users in person and asking them to buy something, your best bet is a convincing and effective call-to-action.
It gives the user an idea of which steps to take next and keeps them engaged on the website. Without a CTA, the user may leave the website without any interaction.
As a rule of thumb, a good CTA should have an attractive design, be highly visible, short in length, and most importantly, must have actionable text.
5. Identify Your Digital Channels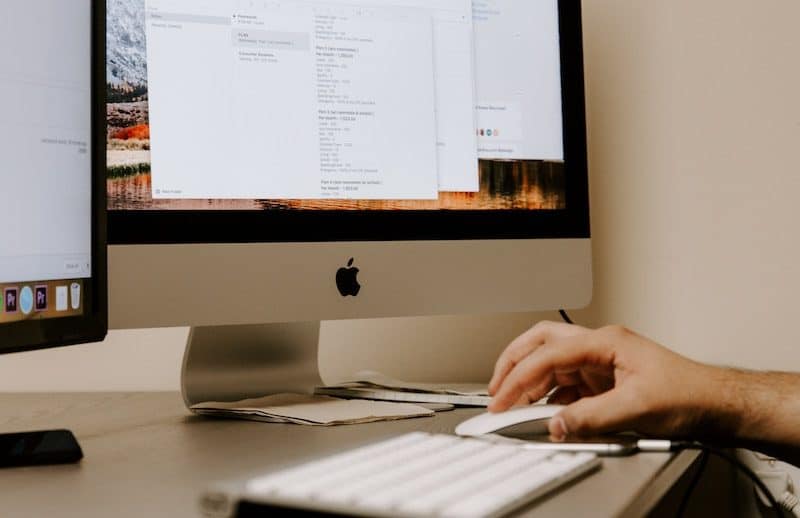 It is important to identify the digital marketing channels that you will be using for your online business. Ideally speaking, you should be looking at the following:
Search Engine Optimization (SEO) to write quality content with relevant keywords. By optimizing your website for the search engines, you are ensuring that your pages rank higher in the search results. This also improves the organic traffic that is coming to your website. One part of SEO also entails writing blog posts, press releases, and other such content on popular websites to improve your site's exposure and drive traffic.
Social Media is another important digital marketing channel that you should be looking at. After all, millions of people use one or the other social media platforms. You should aim to produce engaging social media posts using relevant pictures and videos to attract more traffic to your website. This will also help you engage with your target audience and understand their mind set better.
Pay-per-Click (PPC) advertisements also serve well to boost traffic to your site. Simply put, PPC campaigns is just like advertising in real life, except you are doing it online. You are essentially paying Google to display your ad within the search results, every time someone searches for the keyword decided by you. The more popular the keyword, the more you will have to pay for your ad to be displayed in the top positions.
Apart from the aforementioned digital channels, you also have email marketing and mobile marketing. To track it better, you can divide your strategy into paid and unpaid.??You should definitely look into all of these channels and identify which of these work best for you. At the same time, you must also have a digital marketing budget set aside for your website.
A good practice here is to evenly spread the budget across all the channels and identify which ones are delivering the best results. Once you have identified that, you can focus your efforts on that particular channel.
Conclusion
You may have an excellent online business, but for it to grow to the next level, you may want to try these digital marketing strategies. However, you must be sure to constantly analyze your practices and see which strategies are delivering the best results.
Remember that running a successful digital marketing campaign is an iterative process – you must be ready to make necessary tweaks whenever needed. However, with effort and consistency, you will soon see your business grow into something more extraordinary.