Last Updated on January 24, 2022
When young and skilled professionals are given a slow and rusty communication tool, their productivity is affected. When you are in a state of flow, you don't want to be jolted out because your tools are working against you.
People will leave an organization if they feel like the solutions they are supposed to use can't solve much.
Think of how most people use mobile apps. They download it and try it, but if the interface is clunky or not intuitive, it is uninstalled immediately.
Millennials have high standards when it comes to digital tools and they bring those same expectations into the workforce. Millennials are the largest generation in today's workforce, and leaders must be focused on building a digital workplace that can meet their demands.
A digital workplace is the entire set of tools employees use to get work done: initiating, participating, tracking, discussing, posting, and more. Ideally, your digital workplace is a single platform, but many organizations are still forced to string together several different tools.
So what do millennials want as part of their digital workplace?
Key functions millennials want in a digital workplace
Effective communication tools
Work interactions should have maximum collaboration and minimum distractions. The communication tools you give to your team should help people interact freely, but not overwhelm them with notifications.
Conversations can fluidly move from private to public with a quick click. You should be able to bring in new members to the conversation and switch to rich media formats easily. A discussion about work should easily become new tasks that can be followed upon.
Employees should be able to chat like they do on social media, or maintain a record and catch up later. The most important part is having a distinct digital boundary between personal and workplace conversations to help them stick to the topic, and giving maximum focus on that task.
Flexible time and location
As more of the workplace becomes digital, more flexibility options come in. Work timings can be flexible, allowing people to optimize their work hours around when they have the most energy and their family situation allows them. When everything is recorded on the same platform, it doesn't matter if everyone is locked in an office for the same eight hours.
Anyone can step in during their most productive hours and pick up right where they need to.
Digital tools should also allow for options in location. Employees can be just as collaborative and productive from their home, the central office, a co-working space, or while on a different continent. The digital tools you use should make it easy for anyone to be a part of your team, no matter where they are logging in from.
These aren't just perks that employers must offer demanding employees. When you give digital tools that encourage flexible work locations and timings, you not only improve the quality of life for your team but also open yourself up to talent pools you would not have been able to access earlier.
Smooth cross-functional collaboration
When two different teams collaborate on a common task, they have to be able to quickly share and trade data. If your marketing team needs access to sales data, you shouldn't have to take out a new subscription just to provide better collaboration. If you host all of your work on a common platform, data can flow quickly and smoothly.
Separate apps for separate departments might sound like a good idea, but it only creates bigger barriers and silos. Integrations become complex and in our advanced digital age, you spend a lot of time doing hand-made data transfers.
Instead, start with a robust, common platform that can serve as your digital workplace so that information is easily shared and used.
Faster learning curve
Consider a new employee joining an organization. This new joinee needs to learn a lot about the company's purpose, culture, people and the way it works. Everyone likes to help out a fellow employee, but the problem is putting aside the time and effort for it.
Is your onboarding dependent on people chipping in, or is your system structured to make it easier?
A new employee should spend the least amount of time searching for resources and learning details about their new role. A digital workplace can fill the gap perfectly since it contains all the work in one place.
Your digital workplace must also be extremely intuitive so that new people know where to find information without having to dig deep in the catacombs. Keep your core processes in the right place and context to make it easier on newbies.
Do you think about the future?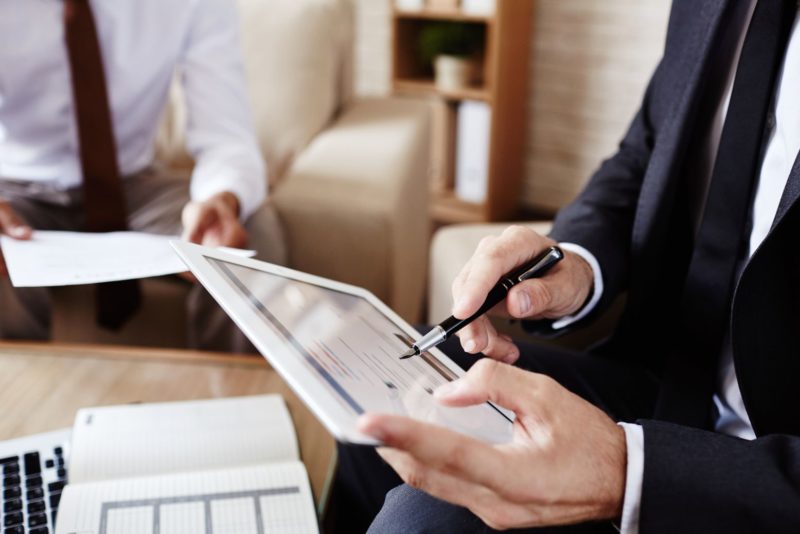 Millennials are already the majority of the workforce. The habits and preferences they have picked up from consumer software will make them evaluate your digital tools in the same way.
Instead of viewing this as a hindrance, consider this an opportunity for your organization to blaze the way into a digital future. Leverage the talent of your workforce and work with them to make a digital workplace that everyone can love.
All tools in a digital workplace should be easy to use, and highly functional. They should be easy to adapt like the platforms millennials use in their daily lives to get the best out of everyone.
To be the best in your business, you need to think ahead of everyone by reading the future. How ahead is your game?