Last Updated on January 24, 2023
As marketing innovations rise and fall, one medium has continued to stand firm. Print.
As the next shiny new technology rolls around, direct mail stands in the shadows quietly and consistently delivering results. With so many smaller businesses turning to digital marketing channels to grow their business, has the time ever been better to be a stick in the mud and get on board with printed direct mail?
What is Direct Mail?
In a nutshell, direct mail campaigns are data-driven and involve the delivery of addressed items to a clearly defined set of recipients. Direct mail allows you to communicate one on one with your customers, developing a connection through personalized messages and content.
Direct mail can be used to send a broad range of printed materials to customers and prospects including leaflets, letters, brochures, catalogs and postcards.
Okay Great. But, Why Should I Care?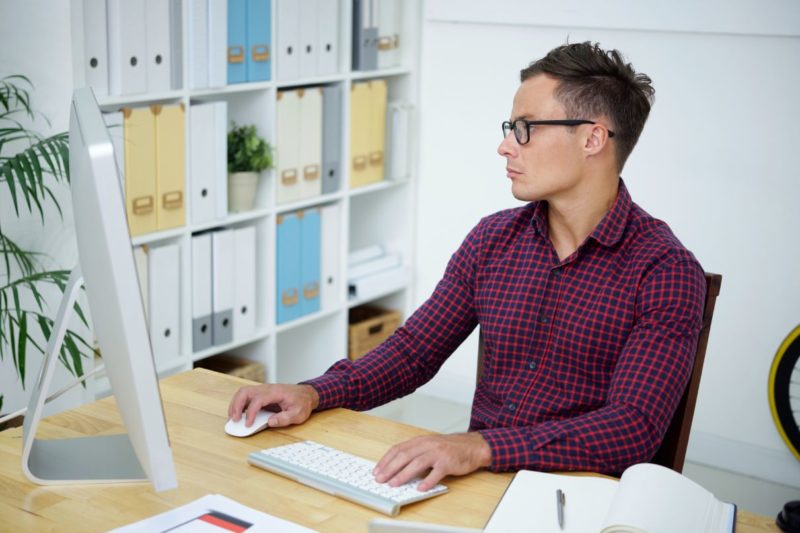 Direct mail delivers several key benefits that, to date, digital channels simply can't match.
Posted mail carries authority, engages recipients emotionally and boosts the retention of your message.
57% of those surveyed for Royal Mail's MarketReach study stated, "receiving mail makes us as consumers feel more valued" versus only 17% for email.
Establishing authenticity with physical direct mail adds substance to your message and increases the effectiveness of digital marketing activities such as social media and email.
According to a Royal Mail MarketReach study, 92% of people surveyed reported being driven to online activity as a result of receiving a piece of direct mail.
Crucially, direct mail gets responses. In their response rate report, the Direct Marketing Association found direct mail achieves (on average) a 4.4% response rate compared to 0.12% for email.
Of course, digital marketing has its place. The most effective marketing campaigns make use of multiple channels and touchpoints, drawing on the benefits inherent within each medium. The immediacy of email, the connectivity of social and the authenticity of mail make a compelling partnership.
What Are The Drawbacks For Small Businesses?
Previously, direct mail may have proven time-consuming and cost-prohibitive for smaller businesses, requiring a greater level of planning and coordination than other forms of marketing. With artwork and copy to create and get mail format ready and delivery slots to book, smaller businesses may have required the intervention of a specialist mail house to manage most, if not all of these processes.
This expertise would come at a cost that, when combined with paper, print and postage, made direct mail more costly than certain digital marketing methods. While these costs would be absorbed when printing in higher volumes, they were especially a concern for smaller businesses that may only require a short print run.
Many direct mail providers observed a noticeable slump in sales following the introduction of the GDPR legislation in May 2018. Misinterpretations regarding the legislation, its scope and the threat of hefty fines for breaking the rules, led to heightened concern from marketers.
For the record, sending direct mail is not prohibited under the GDPR. In fact, the legislation presents a unique opportunity for mail.
"YOU WON'T NEED CONSENT FOR POSTAL MARKETING" ICO, 2018
Why Start Now?
Hello Market is an online direct mail solution that opens the benefits of direct mail to the widest audience yet. Now, smaller businesses can tap into the proven benefits of direct mail; quickly creating, printing and mailing effective campaigns online.
The web-based platform provides businesses with their very own direct mail dashboard. From here, they can create or upload artwork, pull in their mailing list and dispatch campaigns without the intervention of a specialist mailing house.
What's more, high-quality digital print allows businesses to create professional standard campaigns with no minimum order, keeping costs manageable even on smaller print runs.
The Hello Market platform has layered complexity. If you simply want to upload artwork and send a generic campaign to your mailing list, you can. But, if you want to utilize the full suite of data-driven direct mail personalization, Hello Market provides that in spades.
Using insights ranging from the generic (age, location, gender), to the granular (purchase history, previous order value), you can switch up images, text, salutations and offers to tailor mailings to each recipient. All of this clever data work adds up to increased engagement among your customers.
How it works.
Hello Market, at its most basic level, is a web to print platform. Users head online, create a mailing and send it to print. But don't be fooled. Hello Market provides numerous innovative additions to the web to print formula that make it dynamite for small businesses.
Firstly, we're not just talking flyers printed in bulk and mailed to you for distribution. We're talking direct mail, printed and sent straight to your recipients.
Secondly, we're not just talking flyers. Hello Market allows you to choose from the most popular mailing formats including letters, brochures, postcards, and leaflets.
If you have artwork ready to go, upload directly to Hello Market ready to use in your next mailing (PDF, JPG, PNG). If you need to whip up some artwork, Hello Market offers a full, free to use, creative suite.
Use professional design tools to create a mailing from scratch, throw in some stock imagery and start mailing. Or, if you need a little inspiration, choose from a huge range of pre-designed templates that you can edit and amend.
Once you've nailed the design, it's time to upload your mailing list. Add your list of recipients in a simple spreadsheet format and the system will check and label the relevant fields for you to check.
When you're ready, Hello Market will run your mailing list against industry-standard suppression files, checking your address data for known errors, gone aways or deceased records and advising if there are any savings to be made by suppressing these recipients.
All your mailing list data can be used to power Hello Market's personalization mechanics. Add everything from personalized greetings to custom images using your data. You can even see your data in action with a 3D render of your finished mailing.
Once you're happy, your campaign will be printed on high-quality digital printers and dispatched directly to your recipients.
Gone are minimum order quantities, creative complexities and time-consuming consultations. Hello Market has made dynamic direct mail readily accessible for businesses of all scales.
Get started with Hello Market today and see how personalized direct mail could help grow your business.