Last Updated on January 18, 2022
Who Is Walt Disney?
Walter Elias Disney was an American film producer, director, voice actor, screenwriter, animator, entertainer, and entrepreneur. He is best remembered for co-founding Walt Disney Productions, which is the leading motion pictures producer in the world. The other founder was his brother, Roy Disney.

As pioneers of the American animation industry, the Disney Brothers revolutionized the production of cartoons by introducing newer and better concepts. Walt Disney, in particular, is credited for creating one of the oldest yet still famous cartoon characters, Mickey Mouse.
Walt Disney is also the only individual in the history of film production to have won the most Academy Awards, having bagged 22 Oscars from 59 nominations.
Quick Facts
| | |
| --- | --- |
| Full Name: | Walter Elias Disney |
| Popular Name: | Walt Disney |
| Gender: | Male |
| Birth Date: | December 5, 1901 |
| Age: | 65 (as at the time of his death on December 15, 1966) |
| Parents: | Elias Disney and Flora Disney |
| Siblings: | Herbert Disney, Raymond Disney, Roy Disney, and Ruth Disney |
| Birth Place: | Chicago, Illinois |
| Nationality: | American |
| Ethnicity: | Irish, Caucasian, German, and English |
| Education: | The Park School in Marceline, Benton Grammar School, Kansas City Art Institute, McKinley High School, and Chicago Academy of Fine Arts |
| Marital Status: | Was married to Lillian Bound (from 1925 until his death) |
| Sexual Orientation: | Straight |
| Wife/Spouse: | Lillian Bound |
| Children: | Diane Disney Miller and Sharon Mae Disney |
| Dating: | N/A |
| Net Worth: | USD 1 billion (That's today's inflation-equivalent of Disney's net worth as at the time of his death) |
| Source of Wealth: | Film Production and Directing, Screenwriting, Voice Acting, Entrepreneurship and Other Ventures |
| Height: | 5′ 10″ (1.78 m) |
| Weight: | 82 kg; In pounds: 180 lbs. |
Early Life and Career Information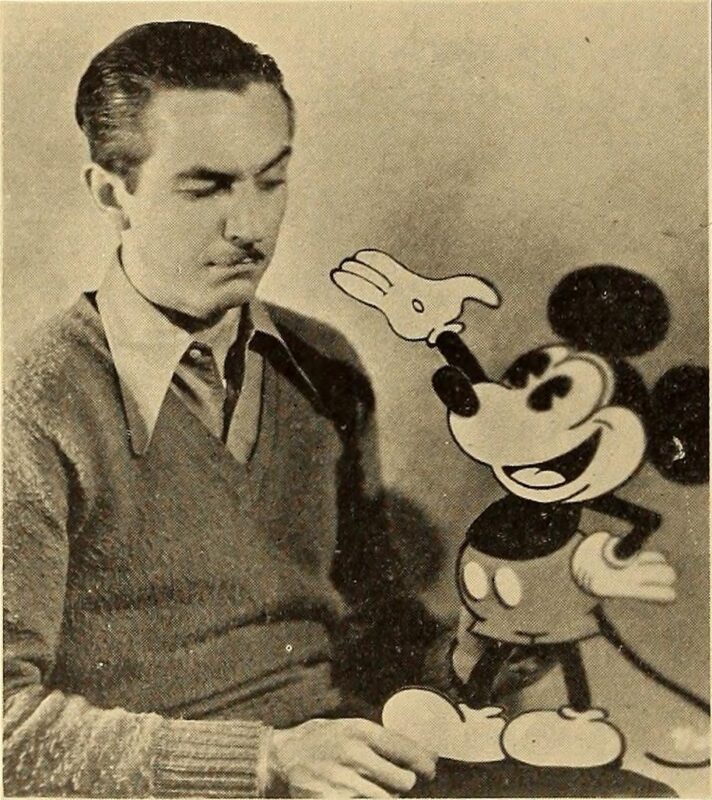 Walt Disney was born on December 5, 1901, in Chicago, Illinois, to Elias Disney and Flora Disney. While attending the Benton Grammar School, Disney met fellow-student Walter Pfeiffer, who hailed from a family of theater enthusiasts.

As their friendship developed, Disney took an interest in motion pictures, and found himself spending more time with Pfeiffer than his own family.

Walt Disney decided to take his interest in motion pictures a notch higher by enrolling in an art class. At the age of 18, he landed a gig as a commercial illustrator.

In the early 1920s, Disney moved from his hometown to California to establish the Disney Brothers Studio, along with his brother Roy. In 1928, Walt Disney achieved his first notable success after creating Mickey Mouse.

Banking on the tremendous success of Mickey Mouse and the steady growth of the Disney Brothers Studio, Walt followed up with tons of other cartoon creations in the subsequent years.

Some of his other highly-acclaimed achievements in animation include:

• Snow White and the Seven Dwarfs (1937),
• Fantasia (1940),
• Pinocchio (1940),
• Dumbo (1941),
• Bambi (1942),
• Cinderella (1950), and
• Mary Poppins (1964)

In the 1950s, Walt Disney decided to expand his empire by venturing into the amusement park industry. And in 1955, he launched his first amusement park, known as Disneyland, in Anaheim, California.
But Disneyland required huge capital investment if the project was to take off. So, Disney diversified his investment portfolio into television programs like The Mickey Mouse Club and Walt Disney's Disneyland. Eventually, he was able to realize his theme park idea.
Walt Disney's Net Worth
As at the time of his death, Walt Disney had an inflation-adjusted net worth of $1 billion. He left behind various lucrative assets that were valued between $100 and $150 million in the 60s, or about $750 million – $1.1 billion after adjusting for inflation. Much of his wealth was concentrated in the Disney Brothers Studio, where he commanded a stake estimated to be worth $600 million in today's dollars.

In addition to his stake in the Disney Brothers Studio, Walt Disney also owned the largest stake in Walt Disney Inc. Walt Disney Inc. is a company that he established in 1953 to safeguard Disney's intellectual property, as well as design and other assets.

The feature animation White and the Seven Dwarfs remains one of Walt Disney's most ambitious projects. The film took up to four years to produce and cost $1.5 million in production budget. But when it premiered in December 1937, White and the Seven Dwarfs was an instant critical success. By May, 1939, the animation had grossed upwards of $6.5 million.

Unfortunately, Disney's subsequent projects like Dumbo, Bambi, Pinocchio, and Fantasia were not as commercially successful as White and the Seven Dwarfs. In fact, in 1944, Disney reportedly owned the Bank of America debts to the tune of $4 million, much of which is believed had been used in film production.

However, his financial problems didn't last very long. In 1950, he bounced back, thanks to the highly successful film Cinderella.

Upon his death, Walt Disney left 45% of his entire estate to his wife and two daughters and 10% to his extended family members, which included his sister, nephews, and nieces. The remaining 45% was to be used in funding charitable causes, a majority of which was donated to a private art school known as CalArts.

Although Walt Disney passed on more than five decades ago, his legacy lives on. Presently the Walt Disney Productions has an estimated value of $140 billion, with annual revenue of $55 billion. The Disney channel alone is worth over $3 billion, whereas the company's brand is valued at $19 billion. Walt Disney Productions also owns over 40 theme parks and lots of other assets around the world.
Lessons from Walt Disney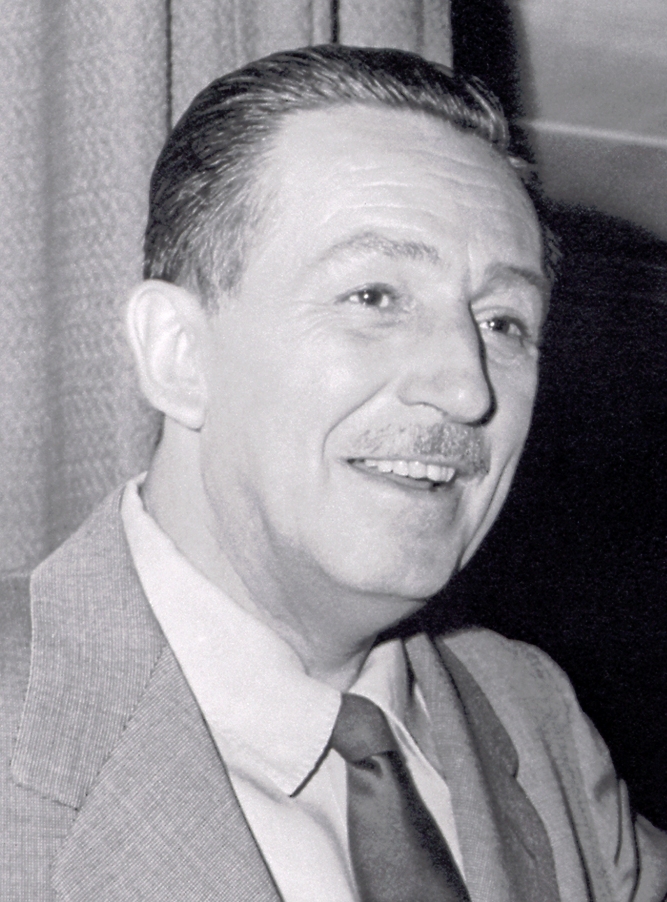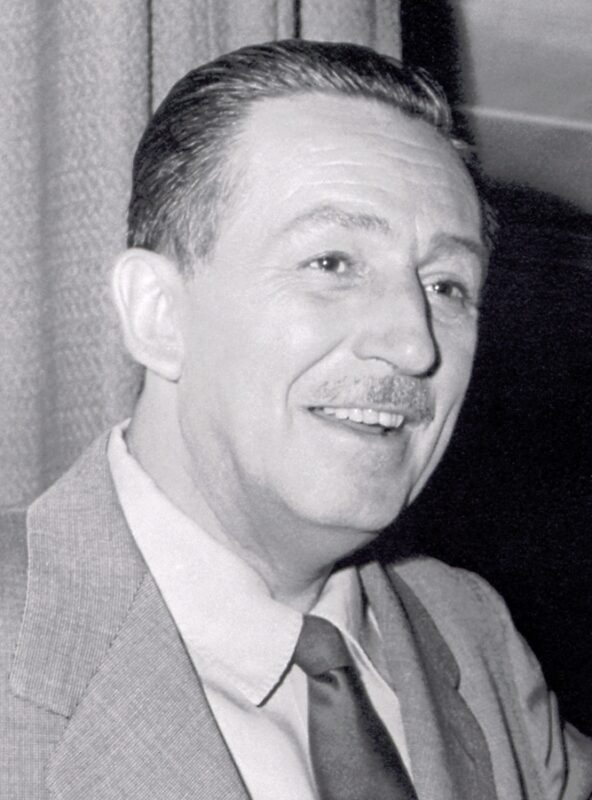 1. Work hard

Walt Disney's history speaks of a man who was willing to do anything to bring his ideas to fruition.

2. Give back

The world isn't short of philanthropists. But very few can donate almost half of their entire estate to charity.

3. Shun the comfort zone

Walt Disney wasn't the kind of person who would sit back and bask in the glory of his achievements. Once he brought a project to completion, he immediately embarked in a more ambitious one.
Famous Quotes by Walt Disney
"All our dreams can come true, if we have the courage to pursue them."
"It's kind of fun to do the impossible."
"The more you like yourself, the less you are like anyone else, which makes you unique."
"The way to get started is to quit talking and begin doing."
"When you believe in a thing, believe in it all the way, implicitly and unquestionable."
Wrap Up
Walt Disney is one of the greatest investors of all time. Although he passed on more than sixty years ago, he redefined the entertainment industry and some of his film production concepts remain unmatched.