Last Updated on January 24, 2023
For the avid gardener, it's hard to imagine a more inclusive, entertaining and educational family activity than getting the kids involved in your passion. There isn't much that's more rewarding than planting a big, rich garden and watching it grow and blossom before your eyes.
Getting the kids interested and invested in the project makes it even more rewarding.  What are some simple, DIY gardening ideas that will intrigue the kids about gardening without breaking your backs—or the bank?
1. Outdoor Sauna
There's no shortage of sauna ideas for the great outdoors, including a plethora of diverse DIY sauna kits with assembly instructions. By building an outdoor sauna, you can not only create a separate little hidey-hole for your family, but you can also introduce your kiddos to the creative world of carpentry.
They can help decorate, arranging or maybe hanging some of their homemade garden implements around the outside for a personal touch.
2. Recycled Rain Boot Planters
This is a fun one since your kids are comparable to the weeds you seem to be pulling at least every other day. They'll outgrow their boots like crazy, but there's no need to despair.
Boots are nothing more than double-functional plant pots. All you have to do is loop the grips over nails in the fence and fill them with soil. Once the plants start growing, they'll start to drape elegantly over the edges of the boots, allowing you to reach them easily.
3. Rain Barrel
A rain barrel is an easy solution for gardeners wanting an easily accessible water source for their gardens. It's a bit of a more complex project, but a plastic rain barrel is very easily decorated for a project that can take up an entire afternoon loaded with creative energy.
By painting the base of the barrel white, you essentially create a canvas undercoat for any number of creative designs.
4. DIY Treasure Jars
This project adds a touch of beauty to your garden and it gives your kids a fun, super creative project to sit down and put together. All you need are some empty mason jars, some hot glue, and glass stones from the craft store.
Your kids glue the stones onto the jar until it's completely covered. Then, you stake or hang them in your garden to catch the sunlight and shimmer in the afternoon sun. You can even add solar lights to their interior so they cast a hypnotic, colorful glow at night.
5. Plastic Water Bottle Hanging Tomato Planters
Growing tomatoes is a fun and super rewarding experience in any garden. And this is a super fun way to grow tomatoes while recycling at the same time.
By cutting the bottles in half and filling them with soil and a young plant before hanging the bottle upside down, the plant will then grow through the nozzle of the bottle.
Your kids will have a blast watching their plants grow as they learn to value plant life cycles and recycling all at the same time.
6. Assign Turf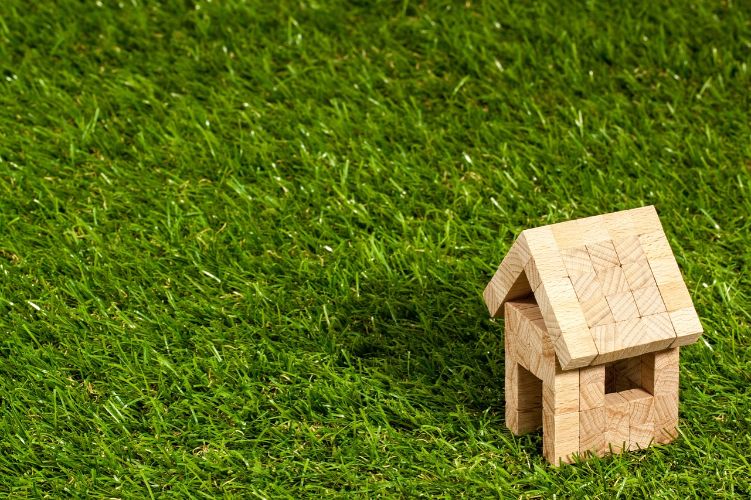 Sometimes it can be as simple as assigning your kids a patch of garden turf and turning all care and responsibility of it over to them.
Weeding, watering, planting and harvesting, everything they need to know about gardening. Give them an easy plant to grow and teach them all they need to know about growing them.
You can even instill a little healthy competition among your kids; whoever grows the biggest pumpkin at the end of the season wins!
Maybe their pumpkin gets turned into the family jack-o-lantern and the rest become pies. It'll encourage them to pay close attention to their gardens as well as your given instructions.
7. River Rock Painting
First, you take your kids to any local beach or river and have them hunt around for large, smooth, flat rocks, the smoother and flatter the better. Then you take them home and have your kids paint them any way they'd like, as creatively as they'd like.
Then, once you've covered them with a protective sealant you can find at any craft store, you place them around the garden to add some color and energy, courtesy of your imaginative kiddos.
8. DIY Plant Markers
This is a job for both you and your kids. First, have your kids hunt around the garden for smooth, thick twigs, as many as you need.
Then you take an x-acto knife and shave off the rough bark on the outside. Once the twigs are smooth, the kids take sharpies and write down the names of the plants you're growing outside.
Once they're finished, they can even go around outside and place them in their positions, provided you've made sure prior that they're labeling the correct ones. You don't want 'broccoli' coming up in the 'pumpkins'.
9. Butterfly Feeder
 Using nothing more than some thick string, a mason jar and some secret ingredient butterfly food, you can intrigue your kids' appreciation of all things crawly by attracting gorgeous butterflies into your garden.
You'll have to look up some special knot tying techniques to hang up the jars, but once completed, you'll love watching the amazement on your kids' faces as they ogle these delicate, colorful little creatures.
10. Homemade Sprinkler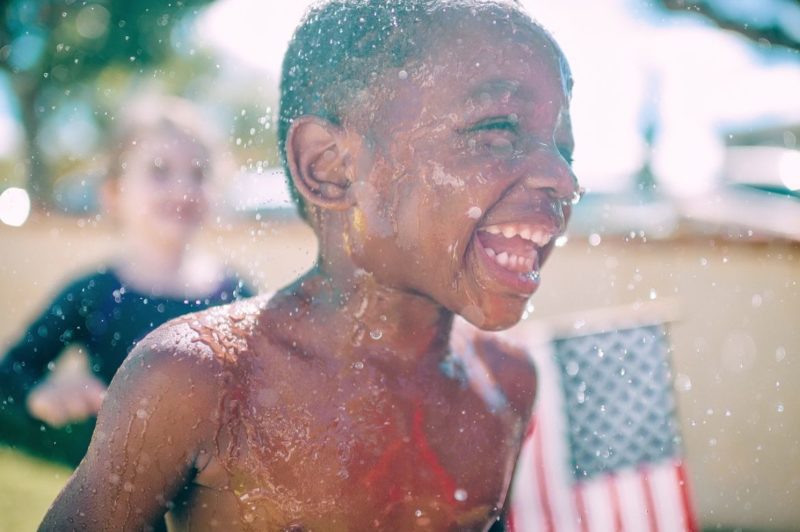 So another idea to teach your kids about recycling. This one simply involves an empty water bottle with holes punched in it, and the nozzle taped over the end of a hose. It's a lot cheaper than a real sprinkler and your kids will have a blast playing in the yard in a sprinkler they helped to make themselves.
11. Cheerios Bird Feeder
Have a box of uneaten cheerios in the pantry that is going stale and the kids won't touch? This will get rid of it for you and provide a few hours of entertainment for the kids.
Have them string the cereal onto pipe cleaners strung up on the patio with string to attract all number of colorful friends. You can even experiment with different unflavored cereals.
Getting the kids outside can be a little difficult sometimes, but there is no end to things you can do to entice them to leave the air-conditioned house and venture out into the verdant, green garden and spacious backyard.
Sometimes, a sense of fulfillment to something they've made themselves gives them further incentive to get outside and explore their imaginations to the furthest extent. Use your imagination to stimulate theirs. You might surprise yourself, and them.