Last Updated on March 8, 2022
Blogging in and of itself won't make you any money.
If you still think that putting some ads on your blog will make you a millionaire, well, all I can say is good luck with that. Ads have an average of one click per 300 visits, so when you calculate the CPC and the number of visitors you need in order to make any meaningful income, you can clearly see that it's not worth your time.
And if you've already started blogging, you know how hard it is to get traffic 🙂
So what is a viable, better strategy to make more money with fewer visitors?
That's what you're going to learn in this post. It's how I've built a five-figure/mo business online from my blog.
The Secret to Earning Five Figures per Month
You can build a 5 figure business with a high-traffic blog. But if you already had that much traffic, you wouldn't be reading this post.
So what can you do to start earning more money without having that much traffic?
The secret is to give more care to those readers you already have, cultivate better relationships, and make them trust you, then sell them your services, or your products or others products, and make commissions (aka affiliate marketing).
The issue, then, is that you need to be able to be in constant contact with them and you can't just depend on your posts.
That's why Email Marketing is important if you want to build a five figure per month business.
It's how I did it. I have more than 10,000 subscribers now, and every subscriber is worth $1/month on average. Sometimes I earn more, like on Black Friday 🙂
The question now is how to build your email list and start earning from it; that's what you are going to discover below, so continue reading.
Step #1: Choose an Email Service Provider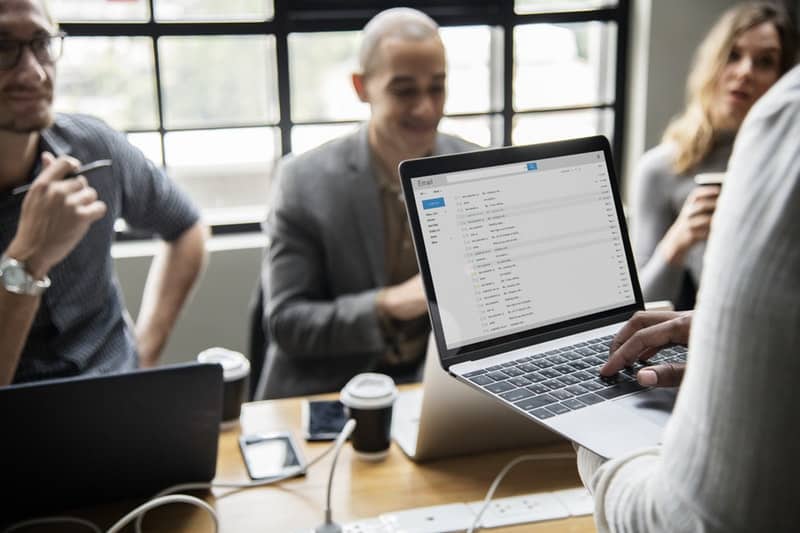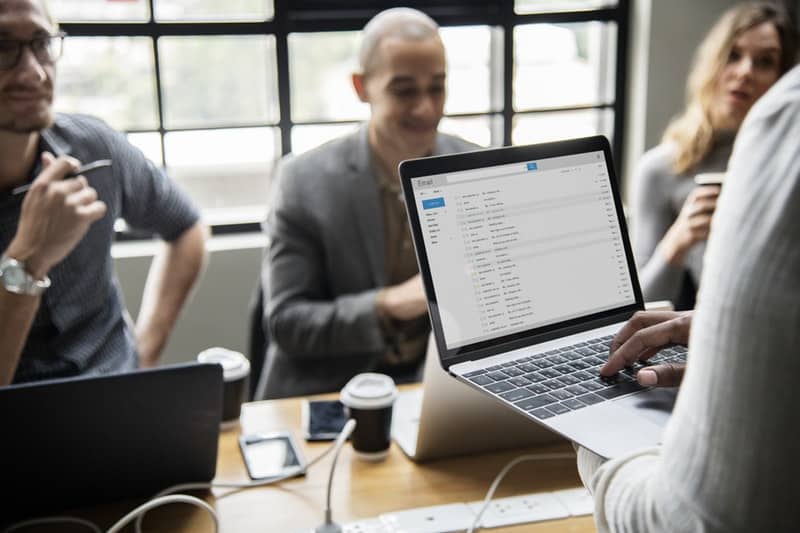 The first step to do email marketing is to choose an email service provider. You can't collect emails manually and send emails manually to hundreds and hopefully thousands of subscribers without wasting a lot of time and having a constant mess to deal with every day.
An email service provider is a great way to help you streamline all the processes without every day micromanagement from you.
The one I am using, which I think is perfect for bloggers, is convertkit.
The reason I'm using it is its user-interface which is perfect for bloggers. It's not overly complicated like other tools such as InfusionSoft or Active Campaign, but that doesn't mean that it isn't extremely powerful.
Its text editor is the best I have used over the past year. When I started to type my first campaign, I was completely sold on their service, and since then I have recommended to all of my readers and clients.
Another thing that I really like is the ability to see all your automation messages in one interface without going back and forth to check the messages. You can edit all your emails on the same page. Things like that make all the difference to me.
Step #2: Create A Freebie
You want to motivate your readers to signup for your email list. But they're already bombarded with emails every day. They probably don't want to get updates from you, especially if they don't know you yet!
So what you need is to bribe them.
I have created a simple course about blogging to bribe them.
You don't have to create a course; that's just an example. What you need to do is to create multiple bribes to see which ones resonate best with your audience.
That's why it's better to spend no more than 5 hours to create a bribe and create 3 of them than it is to spend 15 hours on one bribe that may not be the right fit for your audience.
I know you're always told to spend more time to increase quality. But what if you're creating the wrong thing?
After you find a winner, you can invest more money and time to make that bribe better. But in the beginning, that would be a waste of time.
Remember, don't aim for perfection. Test first, and then perfect the ones that are working.
What can you create for bribes?
Checklists: Yes, all you need is a one-page checklist for a problem your audience wants help with solving. It converts like nuts for me.
Resources: You can create a one-page pdf with resources that helped you solve a problem. I could create a bribe about top 10 resources that helped me build a five-figure business.
Templates: What could be better than having the exact template that helped you solve a specific problem? What if I shared with you the exact email that helped me make 5k from my list in 5 days? You would definitely want to get it, right?
These are some creative ways to build a bribe. You could, of course, create a course, create a video that solves a problem or even create an audio course.
But try to make it simple and test it, then aim for perfection.
Step #3: Create Opt-In Forms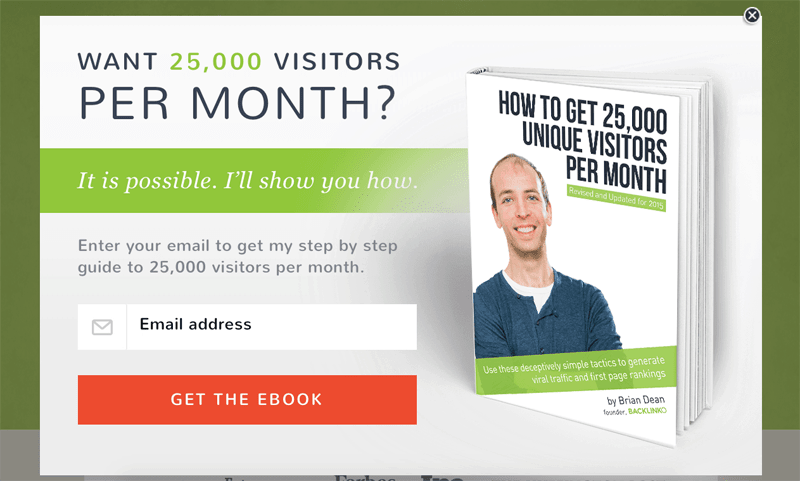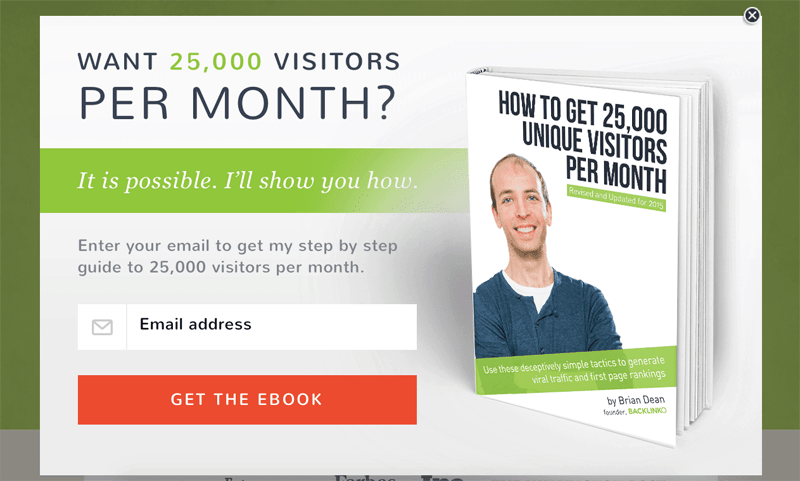 After you've chosen your email provider and you've created your bribe, you need to give your readers a chance to subscribe to your blog and get connected with your email service provider so they can get their bribe.
The way to do this is to create opt-in forms and put them on your blog.
Of course, at this point, you're probably about all the code that you need to write to make this thing happen and connect it with your provider. I used to worry about this and pay developers to do all of this, but sometimes the code they wrote was broken.
Luckily, there are plugins that help do all this without touching you have to write so much as a single line of code.
I've tried a lot of opt-in apps, and the one that I like the most and have stuck with is the Thrive Leads.
It's a plugin from Thrive Themes that helps you create almost every opt-in form imaginable, with versatile targeting options so you can create rules on which page to appear and which pages not to.
It probably doesn't need to be mentioned that they have a lot of great designs for every opt-in form. All you need is to choose one, edit it to suit your needs, integrate it with your autoresponder, which is as easy as 1-2-3, and boom, you have your opt-in box.
You can now set the targeting options and you have an automated system to get visitors to be email subscribers without any more interference from you.
Step #4: Build Relationship with Autoresponders
Now, that you are starting to rack up the subscribers, you can't just send them the bribe and disappear.
You need to make them know, like, and trust you. That means sending them more emails about you, the best content on your blog and appearing in their inbox from time to time.
Best of all, you can automate this too. All you need is to create an autoresponder once and you're done.
You can also use the autoresponder to know more about the problems that your readers are facing; this will help you with content and product ideas.
Also, you will have proven ideas, as they're already telling your their problems and want help to solve them. Your job is to create the solution and sell them the resulting products, and they will be ever thankful that you created this solution for them.
If you're struggling to create your first autoresponder, check the ones created by popular bloggers and try to model yours after theirs. Don't copy, just use the same structure as your style. You could start by checking out mine 🙂
Step #5: Optimizing Your Most Visited Pages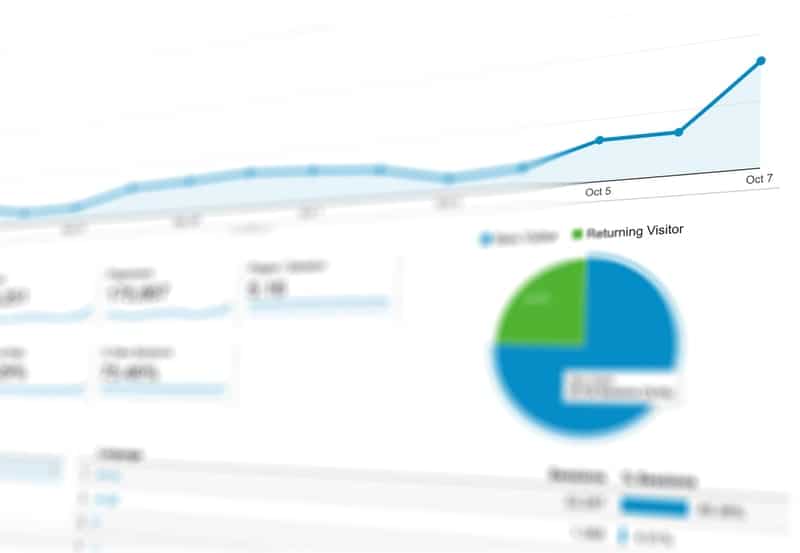 Now, that you've placed your opt-in forms, the next step is to optimize pages with high numbers of visits to get subscribers quickly and build your emails faster.
You'll optimize these pages by creating an opt-in bribe specifically for the specific post in question and create boxes for these posts only. This targeted bribe will increase your subscriber's rate.
Brian Dean stated that he got a 725% increase in his subscribers from one of his posts by placing a content upgrade on that page.
You don't need to get fancy here.
All you need is a quick checklist for what you shared in the post. Or you could share some advanced strategies or more details as Glenn is doing with Gaps.
The thing is not to complicate it. Check your most visited posts on Google Analytics, create an opt-in bribe for that post, and then create an opt-in form that displays on that page, and you are done.
Last Words
Email marketing has changed my life. And I'm sure it will change your life. My only mistake is that I didn't start it earlier.
Don't make my mistake. Start building your email list now. You don't need to have everything perfect.
All you need is to start.
And this guide will help you with that. Tell me if you have any questions in the comments, I will be happy to help you on your path to build a 5-figure business 🙂