The use of special compounds and aromatics to complement meditation dates back a long way. From incense to essential oils, or even just a steamy hot space, there are various ways that mother nature's riches have helped people reach these heightened, transcendental states of body and mind.
It's no surprise, therefore, that people have turned to the increasingly popular cannabinoid CBD, which is frequently used with the intent to improve feelings of calmness, relaxation, and focus — to name but a few benefits. The big question on many people's minds, however, is just how useful meditating this is. Here, we'll give you our verdict on how exactly CBD can affect this practice.
1. What is CBD? 
Cannabidiol (CBD) is a chemical compound found in the cannabis plant. Many often confuse it with marijuana, the part of the cannabis plant that is smoked or ingested recreationally. However, they are two different things. For one, CBD is completely legal because it does not contain THC, or tetrahydrocannabinol — the cannabinoid that gives users a "high" feeling.
How does it work?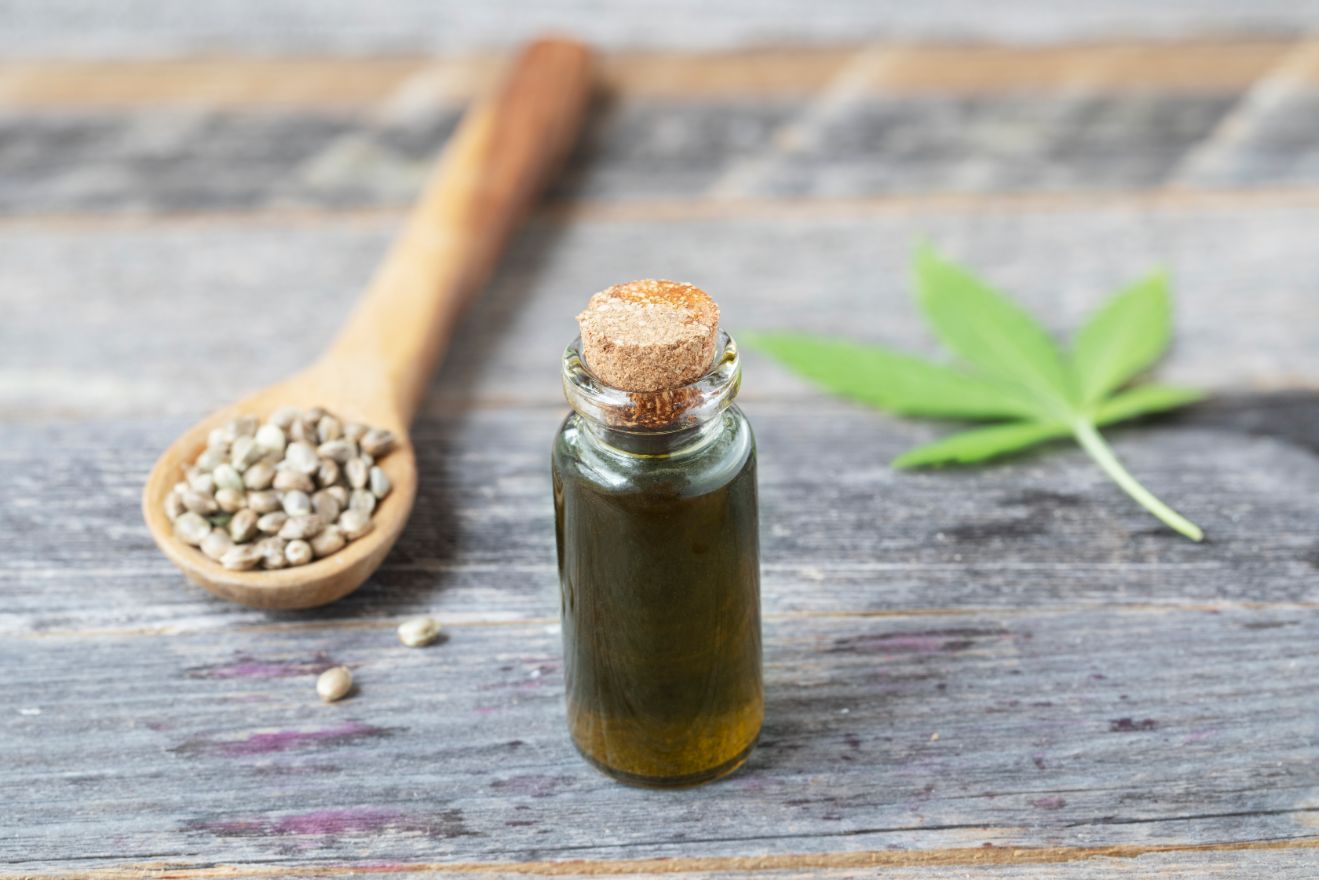 Both compounds interact with the endocannabinoid system (ECS) — a network of receptors that communicate with different parts of the body associated with our homeostasis. However, they do so in distinct ways, and this is thought to be what's behind their differing effects on the mind and body.
How is it taken?
CBD can be consumed in many forms, usually as oil, tinctures, topicals or edibles, and drinkables. Since it is found in the cannabis Sativa and Indica plant, these products often contain some THC content, even if it's negligible. This is not an indicator of bad quality, as that is determined by many other factors, including the kind of hemp plant it is derived from, what parts of the plant are used, and the extraction method.
You can get the best of both worlds, however. For instance, TRIP CBD oils and drinks are "THC-free and third-party lab tested to ensure the highest quality and purity". This might be especially important if you're taking CBD abroad, as while it's completely legal in many places, such as the UK (provided it has under 0.2% THC), the presence of any THC content whatsoever will get you in trouble in some countries.
2. What is meditation?
Meditation has long been treated as a way to change the mindset. History suggests that meditation began around 500 BC when both Taoism and Buddhism were being developed in China and India, respectively. Among the touted effects of practicing meditation are greater relaxation, concentration, and a more stable emotional state. The techniques behind it are meant to engage you with your thinking patterns and heighten your awareness, so as to develop a healthier and more positive outlook.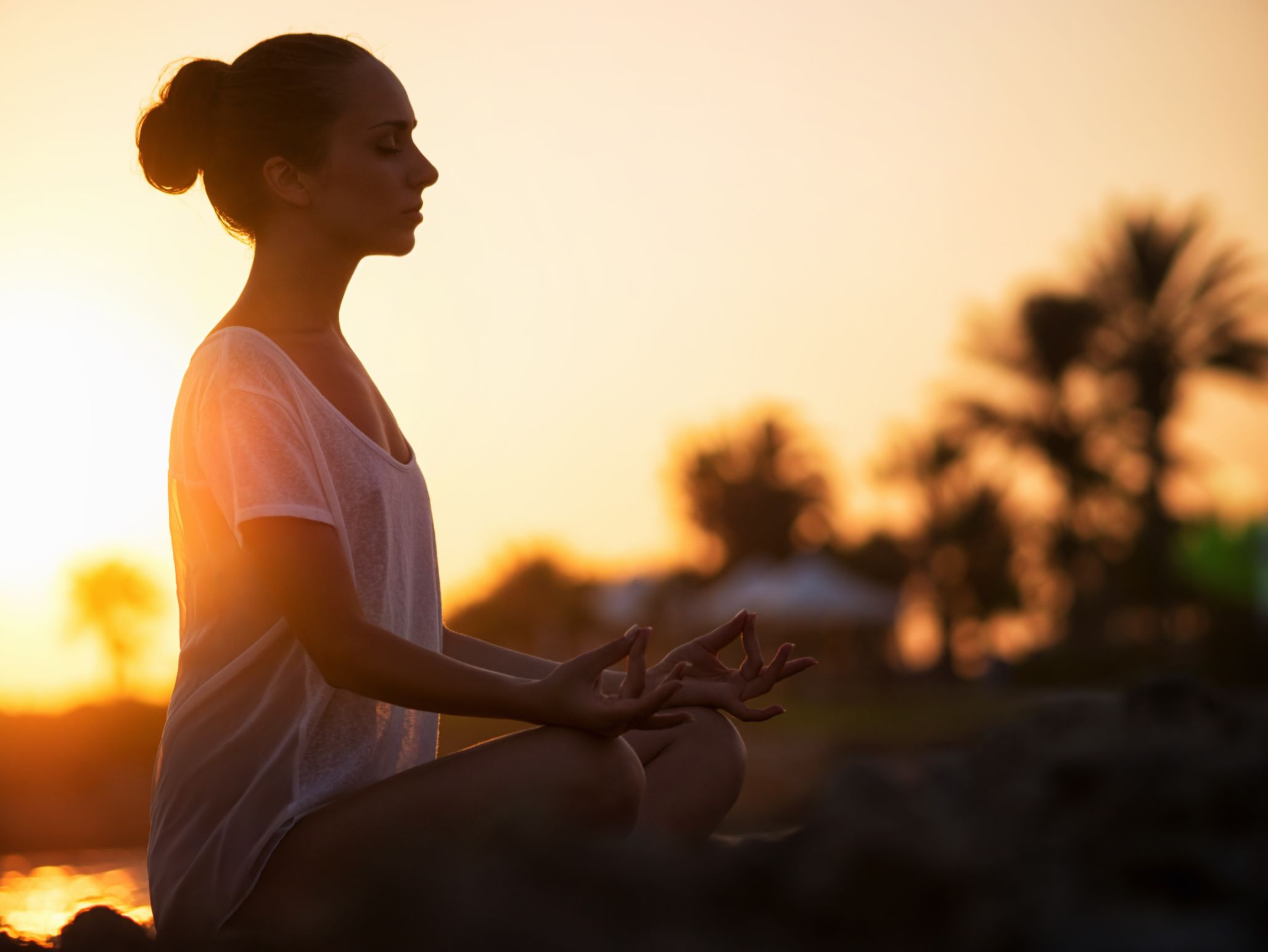 One of the key aspects of meditation is the notion of mindfulness. According to Headspace, this is "the ability to be present, to rest in the here and now, fully engaged with whatever we're doing in the moment".  Scientific studies suggest that meditation can reduce stress, help manage anxiety and improve sleep, among other effects.
3. How does CBD help when meditating?
At the beginning of a session, many individuals find it difficult to focus their attention in a productive way. Since the potential benefits of CBD, therefore, overlap with meditation, using it when practicing can make it easier to concentrate.
Some research has made the connection between our awareness and ability to concentrate and CBD's influence on the body's dopamine levels (ECS). By taking CBD before you meditate, you may find it easier to resist distractions around you and maintain your mindful state for longer.
CBD can also give you a more stable and improved mood. Since the cannabinoid is associated with enhanced feelings of calmness through its interaction with the brain's levels of serotonin and anandamide, it is thought to help users stay focused when meditating. This can make for better meditation both in terms of quantity and quality, as you feel more at peace and can therefore practice for a more prolonged period.
4. How do I take CBD for meditation?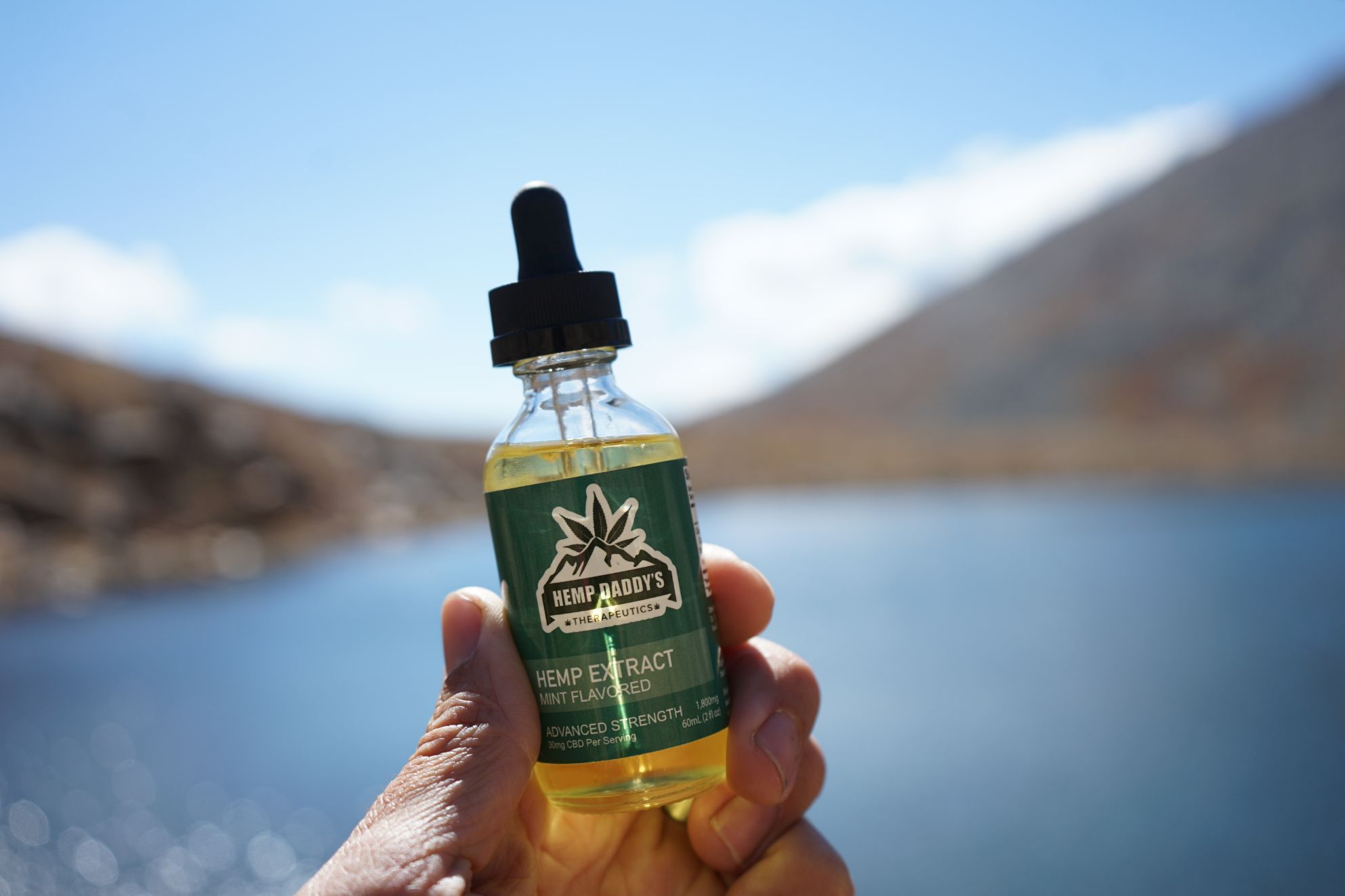 Before choosing to take CBD to enhance your medication, you should consult with your doctor to make sure that the cannabinoid does not interfere with any medications you are currently taking.
There are a number of ways to use this compound in order to enhance your meditation experience. One popular method is to do so orally before you begin your practice — just place the usual recommended dose of oil (two 0.5 ml droplets) under your tongue for a minute or so, and then swallow.
Alternatively, you can consume CBD by adding it to your food or drink and inducing its benefits that way or applying it topically. For the latter, that might mean buying CBD skin products or just incorporating your oil into skincare cream by rubbing it into your hand, neck, and chest before you meditate. Before doing so, it's important to see if you might experience any individual side effects — be sure to try a little on your skin and leave it for 12 hours to see if you might have an allergic or adverse reaction to your complexion.