Last Updated on January 18, 2022
Who Is Dolly Parton?
Dolly Parton needs no introduction. Even if you've just beamed down from planet Mars, you only need to tune in to any radio station playing the classics and you'll catch a Dolly Parton's song almost immediately.

Born Dolly Rebecca Parton, Dolly Parton is an American singer, songwriter, record producer, multi-instrumentalist, actress, and author. Parton is also an astute businesswoman and celebrated humanitarian. In the music industry, Dolly Parton is mostly famous as a country musician.
Quick Facts
| | |
| --- | --- |
| Full Name: | Dolly Rebecca Parton |
| Popular Name: | Dolly Parton |
| Gender: | Female |
| Birth Date: | January 19, 1946 |
| Age: | 75 years |
| Parents: | Robert Lee Parton Sr. and Avie Lee Caroline |
| Siblings: | Stella Parton, Willadeene Parton, Rachel Dennison, Randy Parton, Freida Estelle Parton, Larry Gerald Parton, Cassie Nan Parton, Floyd Parton, Coy Denver Parton, David Wilburn Parton, and Robert Lee Parton Jr. |
| Birth Place: | Pittman Center, Tennessee |
| Nationality: | American |
| Ethnicity: | American |
| Education: | Sevier County High School |
| Marital Status: | Married  |
| Sexual Orientation: | Straight |
| Wife/Spouse: | Carl Thomas Dean |
| Children: | None |
| Dating: | N/A |
| Net Worth: | USD 600 million (as of July 1st, 2021) |
| Source of Wealth: | Singing, Songwriting, Record Producing, Acting, and Other Ventures |
| Height: | 5′ 0″ (1.52 m) |
| Weight: | 52 kg; In pounds: 115 lbs. |
Early Life and Career Information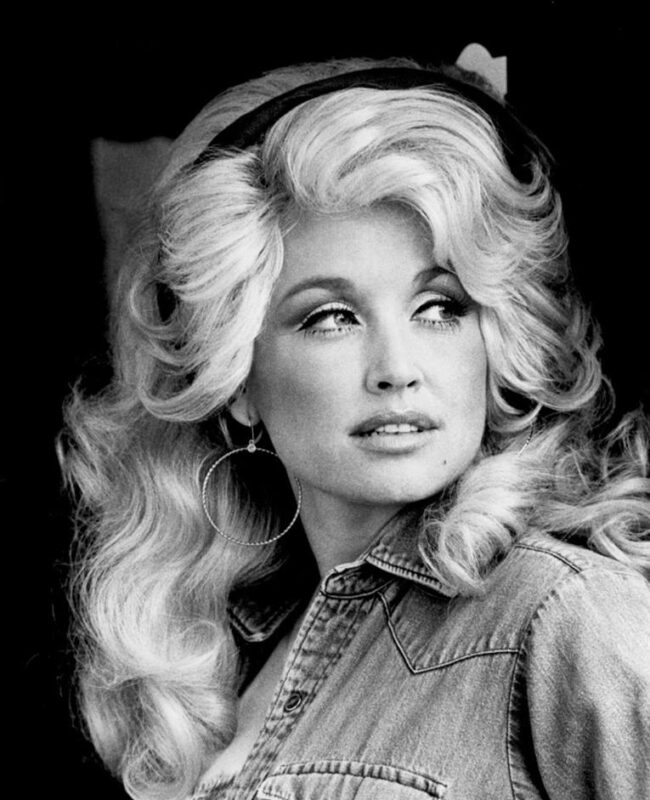 Dolly Parton was born on January 19, 1946, in Pittman Center, Tennessee, to Robert Lee Parton Sr. and Avie Lee Caroline. Her father worked several jobs, including as a sharecropper in the mountains of East Tennessee, then as a tobacco farmer. Parton's mother was a homemaker.

Dolly Parton kicked off her career in the entertainment industry as a songwriter, a job that she proved to be exceptionally good at. She leveraged her songwriting skills to venture further into the music industry by producing her own songs.

In 1967, Parton released her debut album, titled Hello, I'm Dolly. Her songs achieved tremendous success in the seventies and eighties. The nineties were not particularly great years for Parton's music career. However, she made a resurgence at the dawn of the new millennium and commanded the country music scene for several years.

Collectively, Dolly Parton has composed more than 3,000 songs. Her most popular songs of all time include I Will Always Love You, Coat of Many Colors, Jolene, and 9 to 5. She also has more than 60 albums to her name. Many of Parton's earlier albums were a result of her collaboration with Porter Wagoner.

As an actress, Dolly Parton has starred in several acclaimed movies, including 1980's 9 to 5 and 1982's The Best Little Whorehouse in Texas. Other notable films that the legendary singer has featured in include; 1984's Rhinestone, 1989's Steel Magnolias, 1992's Straight Talk, and 2012's Joyful Noise.

In addition to singing and acting, Dolly Parton is also a published author. Some of her published works include My Life and Other Unfinished Business (1994), Coat of Many Colors (1996), and I Am a Rainbow (2009).
Dolly Parton's Net Worth
As of July 1st, 2021, Dolly Parton had a net worth of $600 million. A huge proportion of Parton's net worth comes from her successful album sales and tours over the 50+ years she has been active in the music industry. In 2017, she earned $37 million, making Forbes' list of the highest-paid celebs that year.

Dolly Parton's most successful song is I Will Always Love You, which has always been credited to the late Whitney Houston. While Houston did a great job at popularizing the song, it's actually Dolly Parton who wrote and recorded it in the early seventies.
The song has been a popular theme song over the years, including being used as a soundtrack for films like The Bodyguard. Parton owns the rights to this all-time hit. According to reports by The Heavy, she earned some $10 million in royalties from the song in the '90s. That's a tremendous amount if adjusted for inflation.

One of Parton's highest-grossing tours is 2011's Better Day Tour, which raked in $34 million. The tour, which included 50 stops, sold approximately 275,000 tickets.

In addition to her salary from album sales and tours, Dolly Parton also earns from her various business ventures. She has undertaken numerous business investments in Pigeon Forge, East Tennessee. Parton owns The Dollywood Company. The company operates several of her ventures, including the theme park Dollywood, the waterpark Dollywood's Splash Country, a dinner theater, and Dream More Resort and Spa.
Life Lessons from Dolly Parton
1. Celebrate your parents

Dolly Parton's respect and admiration for her parents is unmistakable. Parton credits her business acumen to her father and her musical abilities to her mother.

2. Service to humanity is service to God

As of 2017, Dolly Parton's Dollywood Park supported over 19,000 jobs directly and indirectly. According to Parton, life isn't all about making money, but using it to uplift the less fortunate. She is also known for her remarkable philanthropic works.

3. Be consistent

Dolly Parton has deservedly earned the title, The Queen of Country. Unlike many musicians who prefer to dabble in many genres, Parton discovered her passion for country music and decided to throw her full weight into it. She owes it all to her consistency and ability to reinvent herself through her music.
Famous Quotes by Dolly Parton
"Find out who you are and do it on purpose."
"If you don't like the road you're walking, start paving another one."
"It costs a lot of money to look this cheap."
"Storms make trees take deeper roots."
"You'll never do a whole lot unless you're brave enough to try."
Final Word
Dolly Parton will go down in history as one of the greatest musicians ever to have walked the face of the earth. Her name will also feature prominently as one of the artists that did an excellent job at popularizing the country music genre.