It's unusual for first world nations to elect a candidate who lacks political background into the highest seat in the nation. During the last presidential election, Donald J. Trump managed to become the most mentioned candidate during the election season.
Who is this man and why did he become America's most controversial head-of-state? Let's take a look at the man behind the powerful name and his origins to see why he was able to raise an impressive amount of supporters.
The Trump Family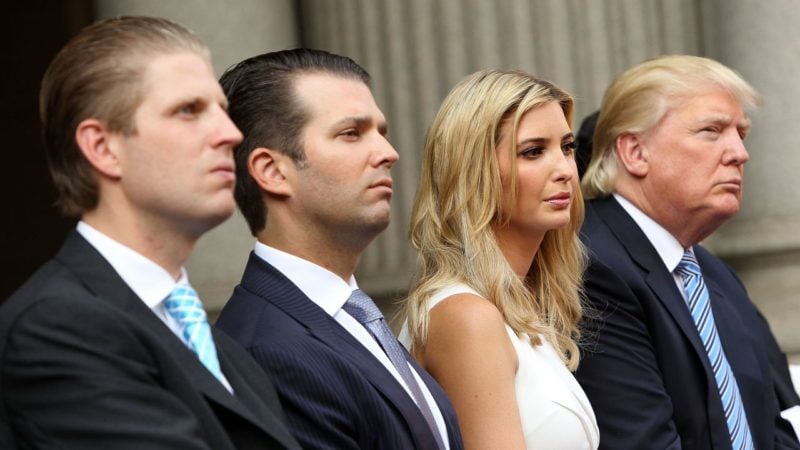 Donald J. Trump's grandfather was a man named Frederick Christ Trump who hailed from southwest Germany. He immigrated to the US when he was only 16 years old in 1885.
He made his living as a barber. He eventually moved on to other ventures such as opening restaurants, and mining gold. This became the foundation for the astounding Trump wealth. Frederick married another immigrant from Sweden, Elizabeth Christ. In 1923, the Trump Empire would soon be named after her, Elizabeth Trump & Son.
Donald Trump's father, Fred Trump, learned the inner workings of the family business at the tender age of 15. The company grew over the years and Fred was able to secure federal loan guarantees to fund building projects.
These loans helped boost the economy by providing jobs and affordable housing. Eventually, the family moved from building low-cost housing to constructing shopping centers and developing residential areas.
In 1971, Donald Trump took over the company as president when his father became the chairman of the board. In 1973, Donald renamed the company to the Trump Organization—which, by then, was a very large conglomerate of 500 businesses.
Just as he had ups and downs in business, Trump also experienced a series of successes and failures in matrimony. He has a record of three marriages, which produced him five children in total.
Melania Knauss Trump, a Slovenian who was formerly a model, is his current wife. Donald Trump has nine grandchildren in total.
The Failures and Successes of Donald Trump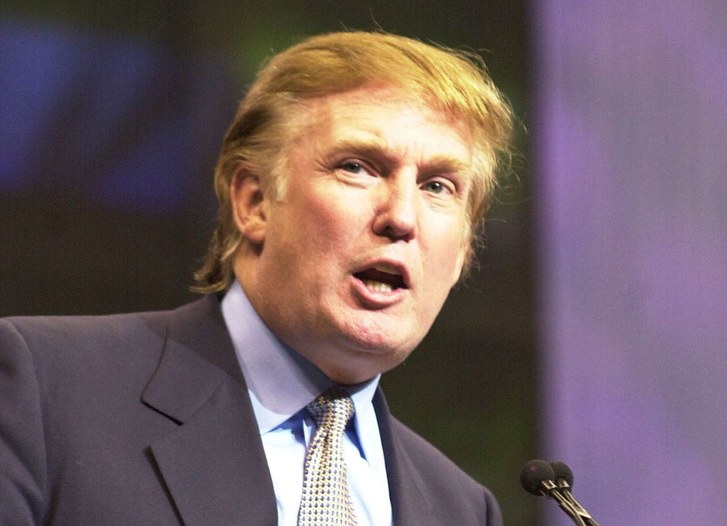 It's widely argued whether Donald Trump was a self-made man or was simply handed everything on a silver platter. One thing's for sure, Donald Trump made his way through life via trial-and-error.
Donald Trump claims that he made his start with a loan of $1 million from his father. He had to learn the curves and bends of the business world to set himself up and be able to pay back the loan with interest.
Although the time of the loan is not clear, records show that Trump started working on the family empire by age 22 in 1968. The loan was also further challenged by an article released by The New York Times, reporting that by the age of three, Trump was already earning an adjusted amount of $200,000 a year.
True or not, Trump became unstoppable upon entering uncharted territories, despite being hit with several cases and lawsuits.
During the 70s, Trump believed in the complete re-branding of the conglomerate by investing in luxury. This includes luxury hotels and upscale residential properties outside of New York. In the 80s, he saw opportunities in casinos.
The global recession of the 90s also hit Trump and his many businesses. This caused him to give up his luxury mega-yacht and his own brand of commercial airlines.
However, he made a comeback. Opportunity knocked in the form of a major banking institution looking for a foothold in the US market. Donald Trump received hundreds of million dollars in credit and was able to rebuild what he lost.
Donald Trump has alluded to his intentions before of running for the presidency one day, but he failed to get the nomination he hoped for in 2000. Even in 2012, many saw his announcement as a publicity move for his reality show.
By June 16, 2015, he formally announced his candidacy at the Trump Tower in Manhattan. He went against 17 presidential hopefuls, eventually beating Hilary Clinton in the race.
Trump's stance in politics have changed a few times over the years and he was also publicly known to give to both the Republic Party and the Democratic Party. Looking back on his speeches and books published before his candidacy, his stance was very pro-American.
He believed that America must make changes for its own born-and-raised citizens. He believed in taking care of his own and making sure that jobs and policies were pro-American.
Today, Donald Trump is the first US President that is a billionaire and the only US President who made it into the Forbes 400 list.
Here are 70 quotes on taking destiny into your own hands and achieving greatness, from US President Donald Trump.
Donald Trump Quotes
"Sometimes by losing a battle you find a new way to win the war." – Donald Trump
"No dream is too big. No challenge is too great. Nothing we want for our future is beyond our reach." – Donald Trump
"My whole life is about winning. I don't lose often. I almost never lose." – Donald Trump
"As long as you're going to be thinking anyway, think big." – Donald Trump
"If you love what you do, if you love going to the office, if you really like it – not just say it, but really like it – it keeps you young and energised. I really love what I do." – Donald Trump
"I feel a lot of people listen to what I have to say." – Donald Trump
"We – we need strength, we need energy, we need quickness and we need brain in this country to turn it around." – Donald Trump
"If you're interested in 'balancing' work and pleasure, stop trying to balance them. Instead make your work more pleasurable." – Donald Trump
"I apologize when I'm wrong." – Donald Trump
"Without passion you don't have energy, with out energy you have nothing." – Donald Trump
"We need a great president." – Donald Trump
"I'm competitive, and I love to create challenges for myself. Maybe that's not always a good thing. It can make life complicated." – Donald Trump
"I always want to think of myself as an underdog." – Donald Trump
"I will fight for you with every breath in my body – and I will never, ever let you down." – Donald Trump
"I've always won, and I'm going to continue to win. And that's the way it is." – Donald Trump
"It's a great thing when you can show that you've been successful and that you've made a lot of money and that you've employed a lot of people." – Donald Trump
"You have to think anyway, so why not think big?" – Donald Trump
"We will make America strong again. We will make America proud again. We will make America safe again. And we will make America great again." – Donald Trump
"It's always good to be underestimated." – Donald Trump
"When somebody challenges you, fight back. Be brutal, be tough." – Donald Trump
"I've always said, 'If you need Viagra, you're probably with the wrong girl." – Donald Trump
"I have a great relationship with the Mexican people." – Donald Trump
"When you open your heart to patriotism, there is no room for prejudice. The Bible tells us, 'How good and pleasant it is when God's people live together in unity." – Donald Trump
"We share one heart, one home, and one glorious destiny." – Donald Trump
"We must speak our minds openly, debate our disagreements honestly, but always pursue solidarity." – Donald Trump
"People love me. And you know what, I have been very successful. Everybody loves me." – Donald Trump
"The problems we face now – poverty and violence at home, war and destruction abroad – will last only as long as we continue relying on the same politicians who created them in the first place." – Donald Trump
"What separates the winners from the losers is how a person reacts to each new twist of fate." – Donald Trump
"Money was never a big motivation for me, except as a way to keep score. The real excitement is playing the game." – Donald Trump
"Sometimes you need conflict in order to come up with a solution. Through weakness, oftentimes, you can't make the right sort of settlement, so I'm aggressive, but I also get things done, and in the end, everybody likes me." – Donald Trump
"I judge people based on their capability, honesty, and merit." – Donald Trump
"I'll drink water. Sometimes tomato juice, which I like. Sometimes orange juice, which I like. I'll drink different things. But the Coke or Pepsi boosts you up a little." – Donald Trump
"Part of being a winner is knowing when enough is enough. Sometimes you have to give up the fight and walk away, and move on to something that's more productive." – Donald Trump
"You know the funny thing, I don't get along with rich people. I get along with the middle class and the poor people better than I get along with the rich people." – Donald Trump
"I don't like losers." – Donald Trump
"In the end, you're measured not by how much you undertake but by what you finally accomplish." – Donald Trump
"Anyone who thinks my story is anywhere near over is sadly mistaken." – Donald Trump
"A lot of people don't like to win. They actually don't know how to win, and they don't like to win because down deep inside they don't want to win." – Donald Trump
"We need a president with tremendous intelligence, smarts, cunning, strength and stamina." – Donald Trump
"The U.S. has become a dumping ground for everybody else's problems." – Donald Trump
"Everything in life is luck." – Donald Trump
"If you get good ratings, they'll cover you even if you have nothing to say." – Donald Trump
"If people can just pour into the country illegally, you don't have a country." – Donald Trump
"Owning a great golf course gives you great power." – Donald Trump
"I try to learn from the past, but I plan for the future by focusing exclusively on the present. That's where the fun is." – Donald Trump
"Everything I do in life is framed through the view of a businessman. That's my instinct. If I go into a pharmacy to buy shaving cream, then I'm going to look for the best deal on shaving cream." – Donald Trump
"I was a great student. I was good at everything." – Donald Trump
"I do respect them; I have great respect for women. In fact, one of the reasons 'The Apprentice' was such a successful show for so many years, the audience of women was fantastic." – Donald Trump
"I own buildings. I'm a builder; I know how to build. Nobody can build like I can build. Nobody. And the builders in New York will tell you that. I build the best product. And my name helps a lot." – Donald Trump
"Every day, I wake up determined to deliver a better life for the people all across this nation that have been neglected, ignored, and abandoned. I have visited the laid-off factory workers and the communities crushed by our horrible and unfair trade deals. These are the forgotten men and women of our country." – Donald Trump
"First and foremost, I'm a real estate person. And that's what I love the most." – Donald Trump
"The most basic duty of government is to defend the lives of its own citizens. Any government that fails to do so is a government unworthy to lead." – Donald Trump
"Sometimes your best investments are the ones you don't make." – Donald Trump
"My father was very energetic; my mother was very energetic. He lived to a very old age, and so did my mother. I believe that I just have it from my father, from my parents. They had wonderful energy." – Donald Trump
"We can't let people down when they can't get any medical care, when they're sick and don't have money to go to a doctor. You help them." – Donald Trump
"I have very good executives and great children. They're very good." – Donald Trump
"I always look at it that I work with my employees as opposed to them working for me." – Donald Trump
"We will follow two simple rules: Buy American and hire American." – Donald Trump
"I've become very successful over the years. I think I own among the greatest properties in the world." – Donald Trump
"Do not let anyone tell you it cannot be done. No challenge can match the heart and fight and spirit of America. We will not fail. Our country will thrive and prosper again." – Donald Trump
"People are tired of seeing politicians as all talk and no action." – Donald Trump
"My father was a successful real estate developer, and he was a very tough man but a good man. My father would always praise me. He always thought I was the smartest person." – Donald Trump
"I've been making deals all my life." – Donald Trump
"America will start winning again, winning like never before." – Donald Trump
"I don't make deals for the money. I've got enough, much more than I'll ever need. I do it to do it." – Donald Trump
"I give to everybody. When they call, I give. And do you know what? When I need something from them two years later, three years later, I call them, they are there for me." – Donald Trump
"I have a great, great company. I employ thousands of people. And I'm very proud of the job I did." – Donald Trump
"I built a great company, one of the – some of the most iconic assets in the world, $10 billion of net worth, more than $10 billion of net worth, and frankly, I had a great time doing it." – Donald Trump
"I've met some great people that deal with me in the press. I've also met some people that were very dishonorable, frankly." – Donald Trump
"I think I was born with the drive for success because I have a certain gene." – Donald Trump