Last Updated on January 20, 2022
It is truly amazing just how far your creativity can go with the use of technology. Where you can already do so much with the traditional paper and pencil, you can even do so much more once your artwork is given a digital twist.
The Traditional versus the Modern Artist
Of course, a lot of traditional artists scoff at the thought of letting modern science touch their art. After all, to the classic eye, nothing beats the graceful strokes of the brush evident through the way the paint blends with the canvas. The way that charcoal roughly connects with paper also shows a hint of raw beauty and passion, something that even the best photographers may not be able to capture with digital images, and should be appreciated in the flesh.
When you think about it though, opening your eyes to a completely different level of beauty could make you appreciate digital art as well. With the right tools and the right equipment, artists can showcase just as much passion and raw beauty through digital means.
The Best Drawing Tablets for Artists and Creatives
This is where the use of drawing tablets comes in.
Taking the different needs and demands of different artists and creatives, tech companies have built them their own sets of gadgets that could give art a whole new meaning. Now, every stroke can be translated into digital form just as accurately as a pen gliding over a piece of paper's surface.
Here are the top 5 drawing tablets that every artist and creative should try using:
Wacom Intuos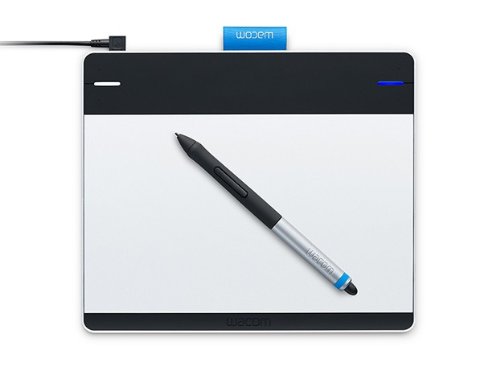 Getting a 4.5 rating out of 5 on Amazon says a lot about the Intuos, which proves to be one of the top choices when it comes to drawing tablets. The surface texture is rough enough that it actually gives you the same feeling that you get when you use the traditional pen and paper. Although the product was marketed toward non-professionals who are still starting out or are just doing this for fun, a lot of creative pros have actually admitted that this is definitely one device that will allow you to make amazing works of art.
(Resolution: 2540 lpi; Pressure Sensitivity: 1024 levels)
Huion H610PRO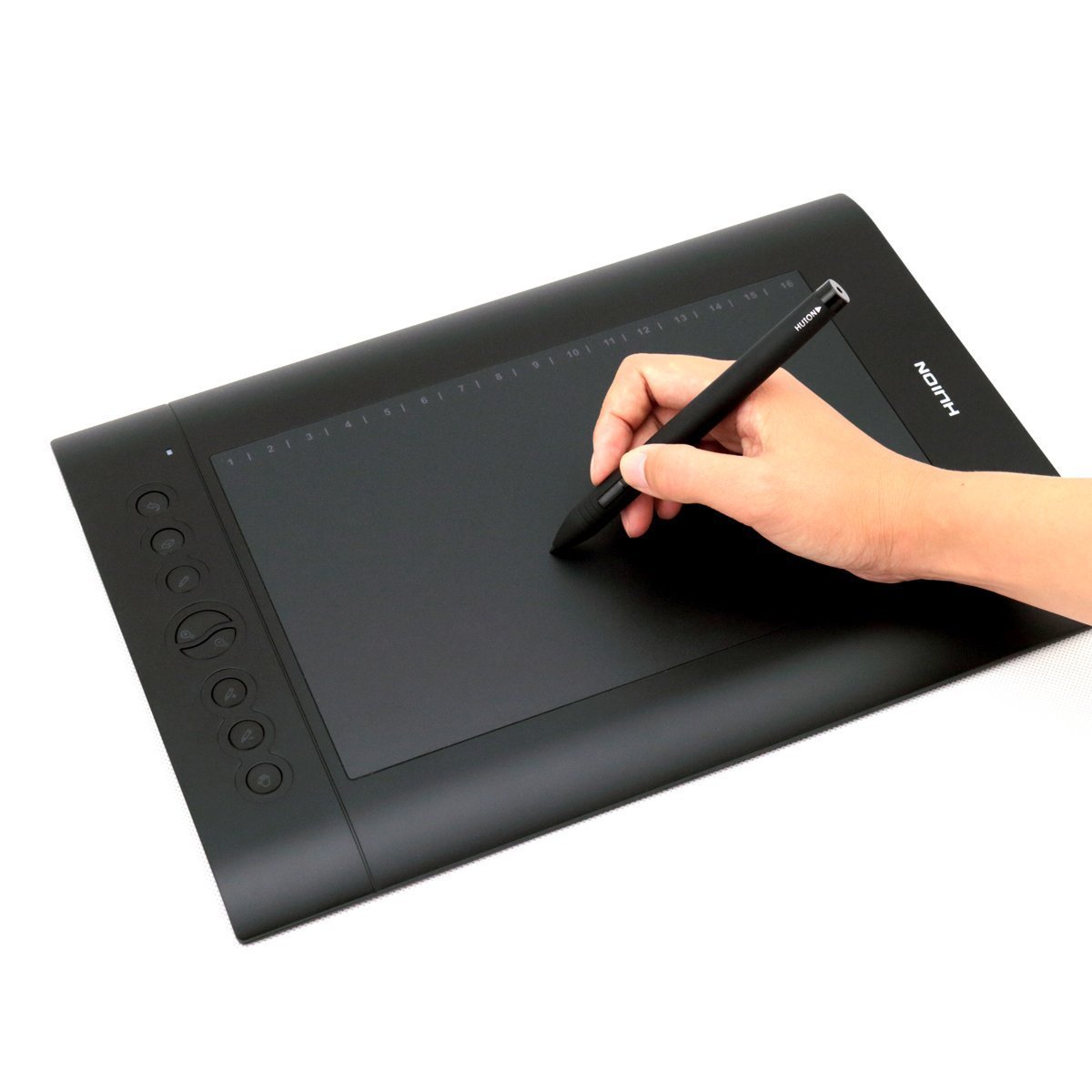 One look at the H610 Pro and you can immediately tell that this is going to be one piece of gadget that you're going to love using for years. The design is really attractive, which can come as a bit of a surprise considering the low price. The low price does not mean that its performance is sacrificed either, because this is definitely one piece of tablet that would turn your creation into beautiful digital art quite effectively. You might need a lot more space on your desk using this version though, as it can be a bit bulkier than other similar tablets in the market.
(Resolution: 5080 lpi; Report Rate: 233 rps; Pressure Sensitivity: 2048 levels)
Monoprice MP1060-HA60 Graphic Drawing Tablet
If you want quality performance without having to break your budget, then this beauty from Monoprice is definitely a surprising find. The screen is surprisingly large, which makes it perfect for those with wide screen monitors. The hot keys are placed perfectly on the tablet's left side, and the fact that there are 16 hot keys that you can program any way you want makes it even better. So if you just can't afford a Wacom but are still hoping to get as much performance out of it, this is definitely a great alternative.
(Resolution: 4000 lpi; Report Rate: 200 rps; Pressure Sensitivity: 1024 levels)
Wacom Cintiq 13HD Interactive Pen Display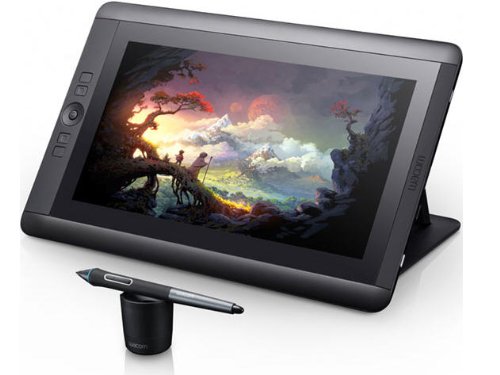 For those who are still thinking twice about stepping into the digital age, then the Cintiq is definitely the one thing that could make you take the leap. It gives you the same sensation you feel when you're working with a pencil, a brush, or a marker, making any artist feel right at home. Compared to the Intuos, the Cintiq is just 1.5 inches wider and 0.3 inches shorter, making it the perfect size for photo retouching and for sketching. The fact that it's a lot cheaper than a lot of other drawing tablets out there makes it a real steal.
(Resolution: 1920×1080; Response Rate: 25 ms; Pressure Sensitivity: 2048 levels)
Microsoft Surface Pro 3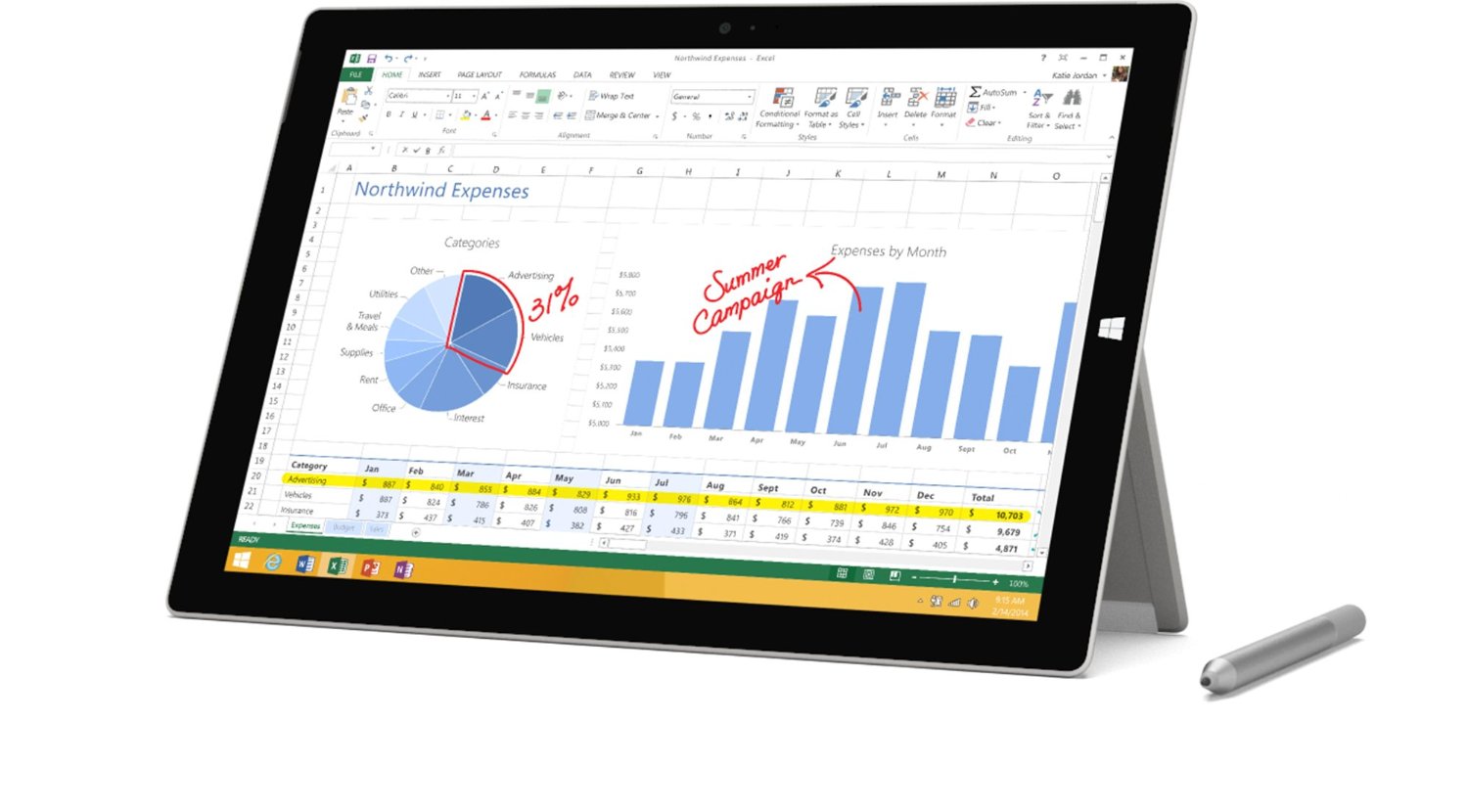 This is definitely more than just a drawing tablet – it actually has the power and performance that you can get from a laptop. Concentrating on its ability to let you write and draw using a pen though, this is definitely one gadget that allows you to enjoy the same sensation you have when using an actual pen and paper. Of course, its capabilities also mean that it comes at a much higher price compared to your usual tablets, so make sure you actually need the extra stuff before considering buying it.
With tablets like these, who would think twice about having to switch from the traditional way of making art into going fully digital?