Last Updated on January 24, 2022
A well-maintained home is a happy home. A house is a significant investment, and it should be treated like one. Studies have shown that a well-maintained house is capable of reducing stress and giving the homeowner relaxation after a hectic time outside.
Properly maintaining your home can also increase its perceived value, which is why it is critical if you are looking to sell it. Most homeowners understand this.
The problem, however, is, they do not know who to go to for home upgrades, and this is where your interior design comes in. Fortunately, you can make yourself visible and accessible online. Here are tips that can help homeowners locate you and ask for home upgrade quotations.
1. Embrace SEO
If you are looking to drive quality traffic to your website, which can be converted into customers, you need to partner with an SEO company. This way, you will benefit from having a tea of experts that will make you visible on search engines through SEO strategies like link building, social media marketing, and content marketing, to mention a few.
It is important to note that SEO success does not happen overnight; it takes hard work and consistency. The good thing is that it has a good return on investment and long-term benefits.
2. Guest blogging
This is also an effective way of driving free traffic to your interior design website. What you have to do is search for an authority website in your niche or an industry where you can get quality traffic. Write to the webmaster and request to post content for them.
This strategy, however, is as effective as the quality of your content. You are often allowed to include your website's URL at the end of the article. In other cases, the web owner can mention you.
What this does is that it gives you access to the guest website's traffic and a shot at converting them into your customers.
3. Referrals
Referrals can help you build traffic, with the help of business cards, of course. In this case, you need to have business cards that have information about your website. From there, you can share with clients that you do house remodeling for, and ask them to visit your site and share with their friends.
Provided you do quality work, they will be more than willing to recommend you to their friends and other customers that may need your services.
4. Social Media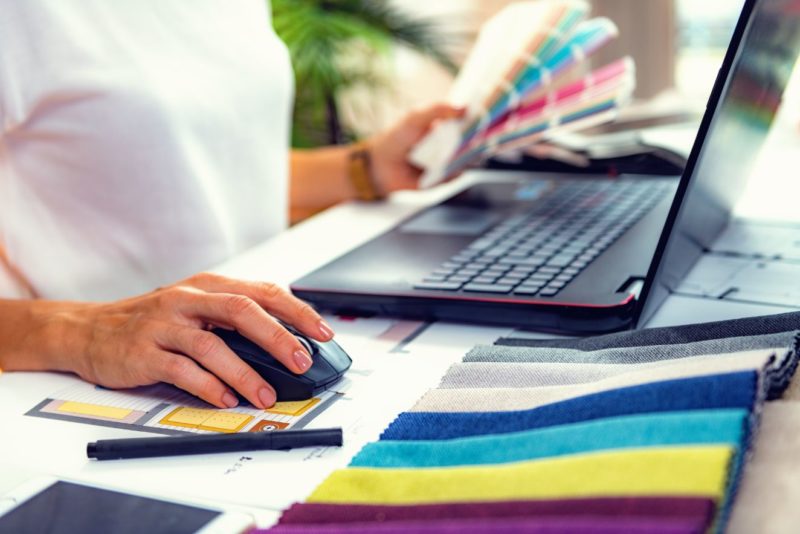 Social media platforms like Facebook host millions of people. This is yet another place where you can get free traffic. All you need to do is have quality images of your work, helpful content, and include your URL in the profile information.
Anyone who will come across your posts in the feed ca easily head to your site. If they share or like your posts, other users will see and visit too.
Traffic is vital in making conversions and increasing sales. The tips above will go a long way in improving your website traffic and business revenue.