Last Updated on January 24, 2023
Let's face it – a lot of brick-and-mortar shops are jumping ship to the online world for a reason.
Due to the technological advancements that have revamped the buying habits of consumers, local and offline business need to adapt as well. No longer can they just set up shop and expect people to come in droves for their products. Local businesses need to develop an online presence if they want to remain competitive in the market and attract local customers.
Some businesses may find it difficult to set up their mom-and-pop shops online, but it's not that hard. All you need to do is find a reliable source to help you get your business up and running online. Fortunately for you, I have compiled a list of important things you must know on how to promote your business locally.
1. Sign up for Google My Business
A lot of people depend on Google for their quick fix of information. Typing in a search query would return thousands, if not millions, of pages related to their keyword.
The role Google plays in the success of your business once you go online is crucial. If you want your online audience to find you, then you need Google's help to feature your business to the right people prominently.
Aside from observing the best SEO practices for your website, signing up for a Google My Business account is the best thing you could do.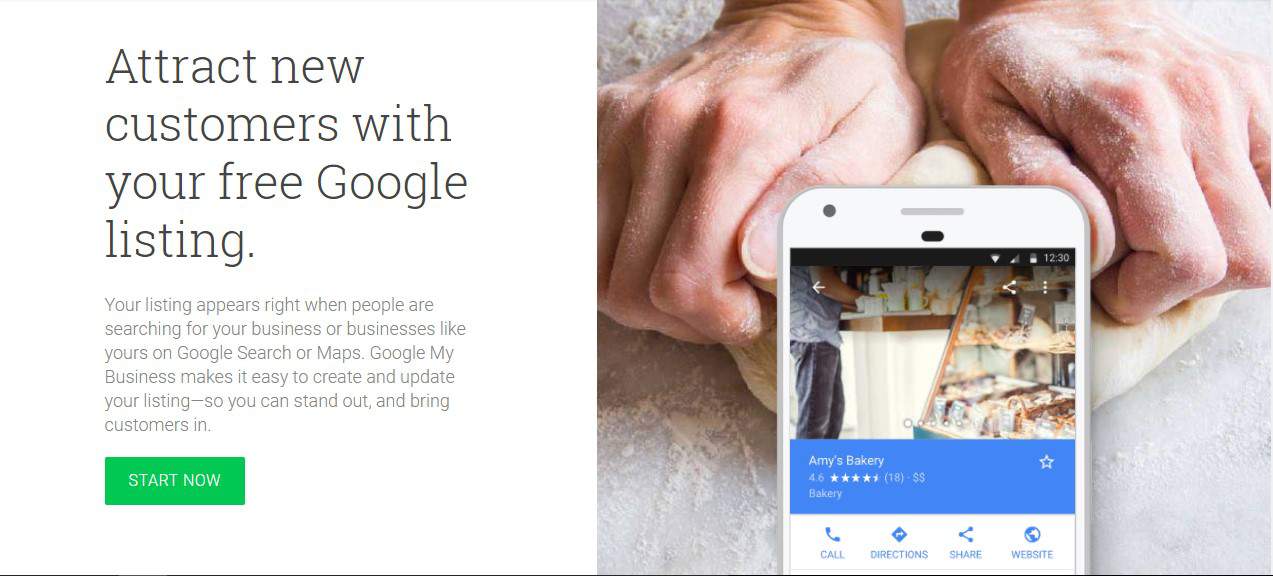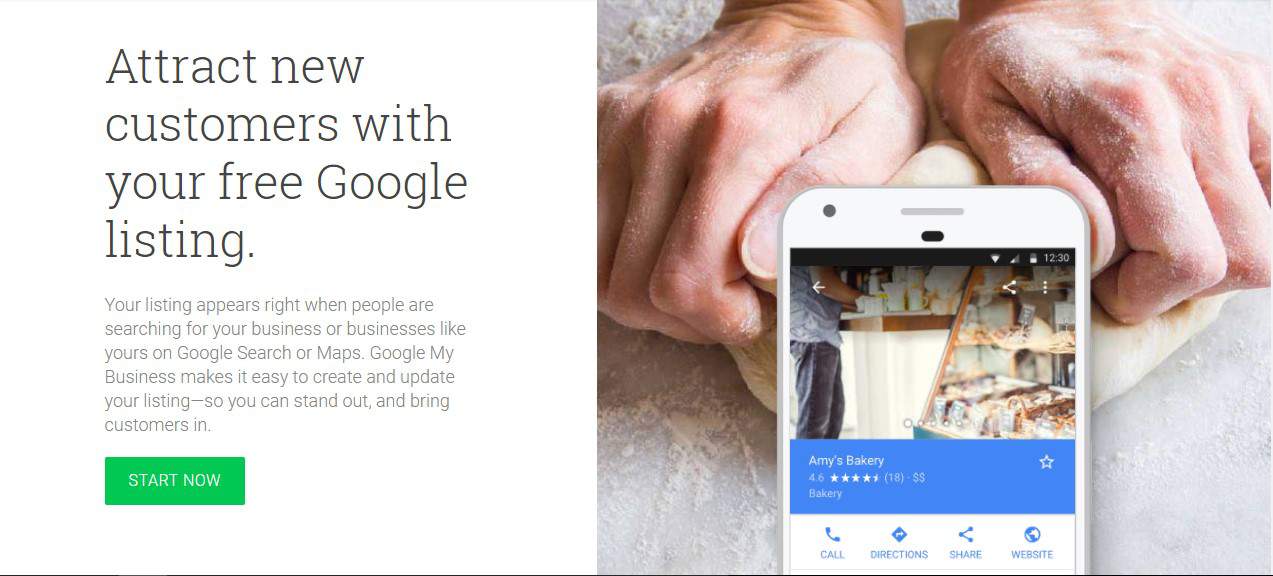 This free business listing service allows prospective customers to find you on Google Search and Maps. You can include information such as available times, photos, and business updates for the benefit of your customers. You can also feature user reviews and showcase them as social proof to convince more people online to try out your service.
Google My Business lets you create a free website that contains the above information for people to make an informed decision about your business. For local businesses, all details you include in your profile will be featured on the local pack that appears on top of search results (if you're lucky).
2. Create your site using website builders
While Google My Business offers the creation of a free website, you can only create so much with it. You can fully customize it to reflect your brand or make additional pages in it.
Therefore, if you're looking for a more robust solution for your website creation needs, then you need to use a website builder.
This business platform bridges the gap between business owner and an online presence. Unlike most site creation tools, website builders commonly employ drag-and-drop technology that allows you to create stunning websites without any design or coding experience. You can choose from different templates and customize it to your liking. The result is a professionally-made website that you can create on your own!
There are lots of website builders to choose from, each of which caters to specific needs. Shopify is perfect for e-commerce while Wix and Weebly are ideal for a variety of local stores. However, to understand how each website builder works and which one is the best for you, check out this article that compares the different builders.
3. Sign up to local business directories
For your target audience to find your shop, you need to make your store easier to find. A way of doing so is by registering your business on directory sites like Yelp, Yellow Pages, and others.
When signing up for these sites, you need to enter your NAP (name, address, and phone number). These details help validate your local store's presence online upon successfully registering. Users of these sites can now access your shop if they want to learn more about your products and services.
An important thing when signing up your businesses on these sites is that your NAP should be updated and consistent across all boards. For example, if you moved addresses, then you need to update your profile on business directories with the latest address of your store. You don't want people looking at your profile on these sites and contacting the wrong number or visiting the incorrect address.
Lastly, you need to sign up on sites in your locality. If your business is based in the US, then you need to sign up for business directories in the US. The same goes for businesses in the UK or Canada – they need to sign up on directory sites exclusive to their country.
Luckily for you, BrightLocal has listed down the top 50 business directory sites for the US, UK, Canada, and Australia. Choose which country your business resides in and sign up to these sites.
Lastly, you need to consider the physical location where you'll set up shop. It's ideal to register your business nearby but you also need to consider factors that could hamper your business such as taxes and other rules and regulation.
If you haven't signed up for your business yet, you might want to do your due diligence searching for the best places to set up shop. For instance, Malta business registration is appealing due to its complex tax system.
4. Set up social media accounts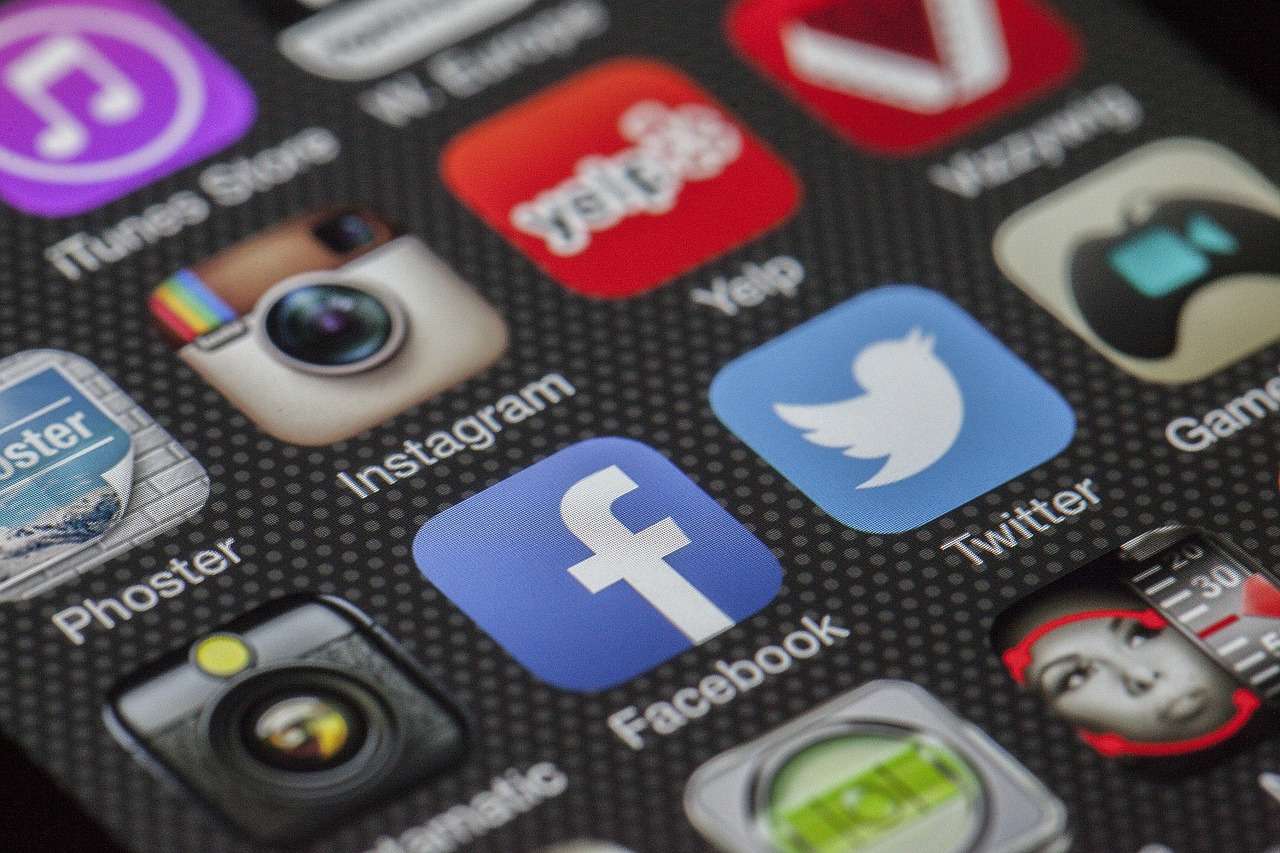 What better way to tap into your target market online than by signing up on social media?
With billions of users on all platforms combined, you are sure to attract your customer base from these channels.
However, you need to approach your social media with a strategy in place.
Obviously, you can't sign up on all social media platforms and expect to rake in thousands of followers or customers in a day. Just like any other tactic, building a social media presence takes careful planning and time before you see the fruits of your local.
Regardless of your strategy, the goal here is to build a vibrant online community that you can turn into loyal customers of your brand.
Facebook
One of the first things you need to do is sign up for a Facebook Page for your business. From your page, you can attract fans by posting updates that resonate with your audience. You can also run contests and sweepstakes to engage your audience and further increase your fan count.
Twitter
Another social media platform to consider using is Twitter. With its expanded 280-character count, the social platform is undergoing a renaissance. Therefore, it is probably a good time to build your followers there by tweeting updates that your customers will be interested in.
What sets Twitter apart from Facebook, however,  is the activity between users. You can freely engage with any user whom you think will benefit from learning about your business. You are encouraged to join any conversion and contribute value to the discussion to help you find more customers and elevate your brand from the rest.
Instagram
Lastly, you may want to think long and hard about Instagram. It's one of the most popular social platforms because it puts the onus on stellar visual content that circulates among users. For restaurants and retail stores, Instagram makes a lot of sense because you can take compelling photos of the dresses or dishes and entice them to your store. Other businesses may not find Instagram useful in a conventional sense, but they can still use it to humanize their brand and connect with their audience on a more personal level.
Conclusion
Taking your local store online can be the best thing you can do for your business. The potential of attracting more people to your business and generating more sales in the process is as lucrative as they come. To help you turn that potential into reality, follow the easy tips above to help prepare your business to succeed in the online world.