Last Updated on January 20, 2022
Logos are undoubtedly one of the most prominent marks that people first notice when they look at something. In fact, the most iconic brands probably wouldn't be where they are today if not for their famous logos.
Think about the products or businesses you encounter everyday. From cars, drinks, gadgets, to organizations – they each carry distinct marks that people all over the world have come to know. So whether you're thinking about setting up your own business, or re-branding an existing concept, a great logo can go a long way.
But logo ideas aren't always easy to come by. If you're not creative, you can always hire a professional. But that can take too much time and money – things you'll need if you're just a budding entrepreneur.
Good thing there's Logaster online logo generator.
What is Logaster?
Logaster is an online logo generator that lets you create your own logo in just a few simple steps. It's also available as a WordPress plugin so you can make logo ideas right on your WordPress dashboard.
After you sign up, you get to design your own logo immediately. Simply enter your company or business name, and select which industry it belongs in (e.g. fashion, tourism, design, etc.).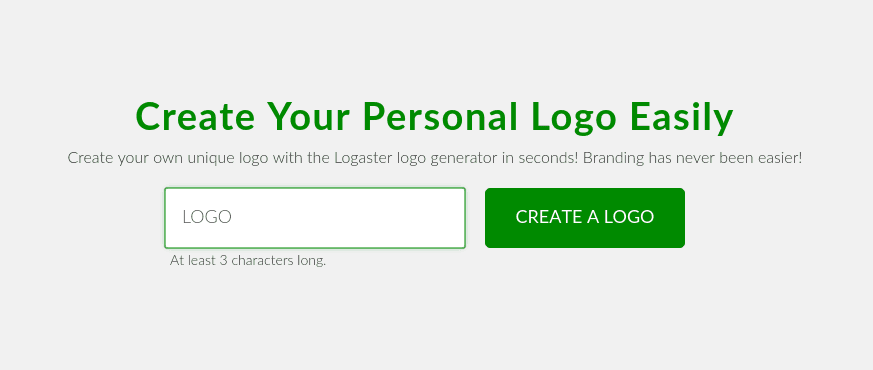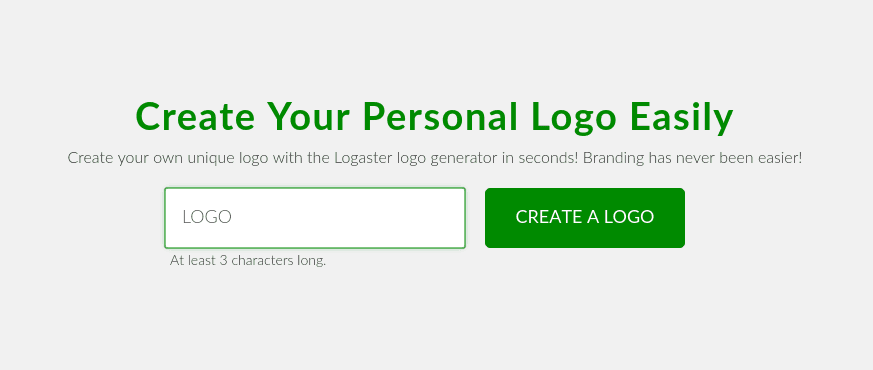 Next, choose from a vast array of pre-determined logo concepts.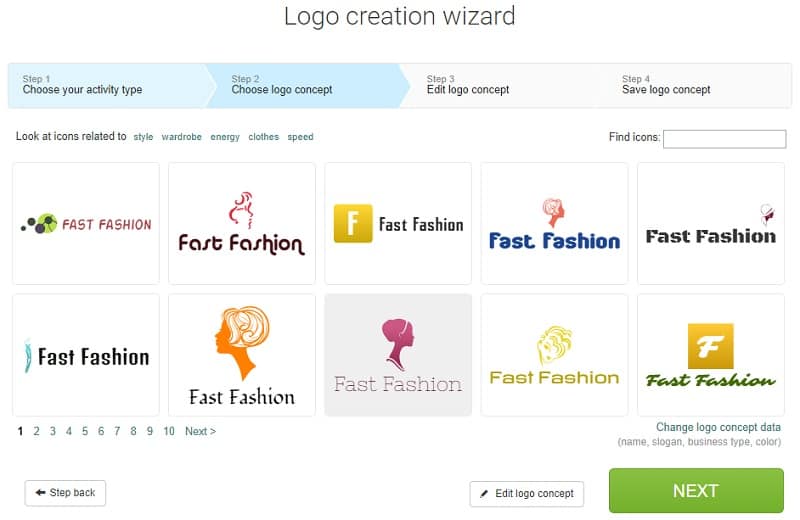 If you're worried about uniqueness, don't be. Logaster combines icons, colors, and illustrations from their own illustrators and public sites. Together, they make for unique combos that will be exclusive to your brand or business.
The third step is editing your logo. This is optional, but you can try experimenting by adding slogans, or changing the text and image positions as desired.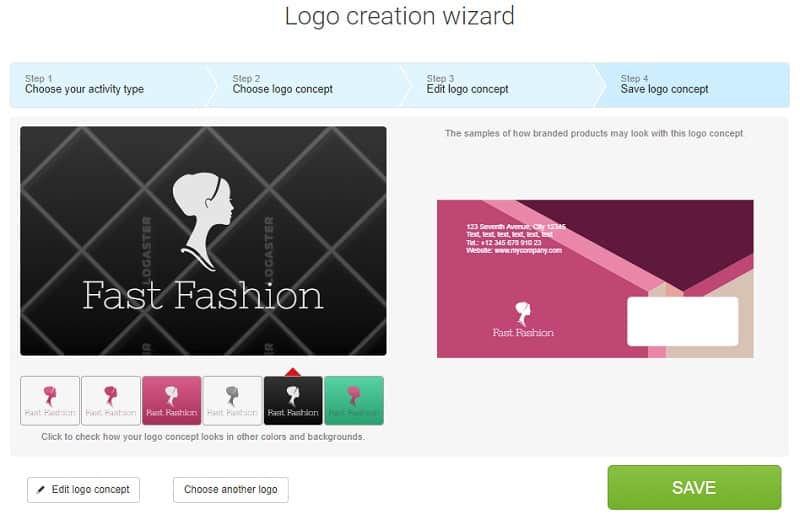 That's it! The last step is saving your concept for instant or later download.
Why use Logaster?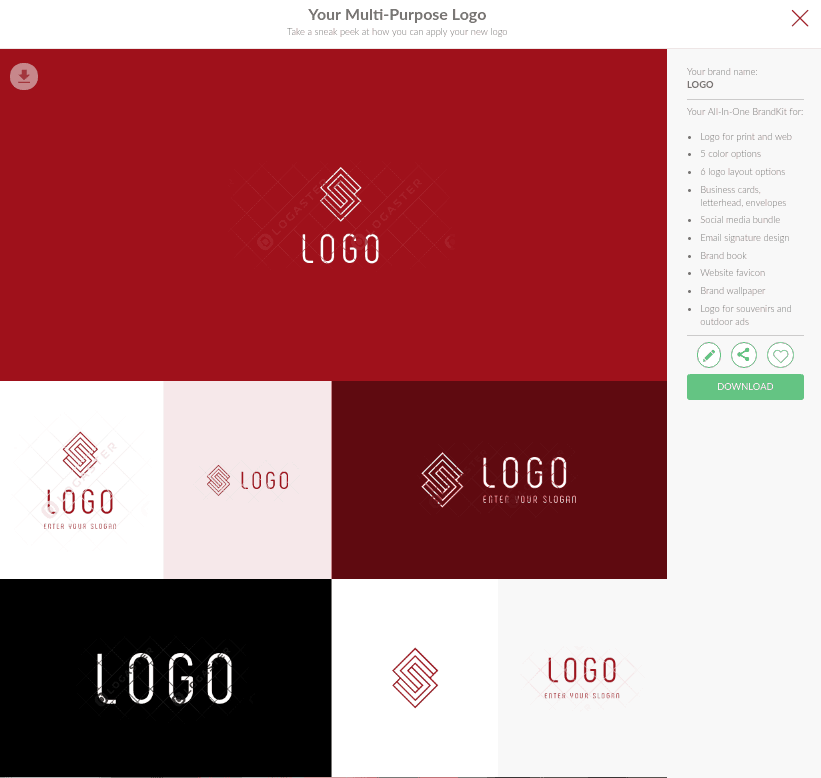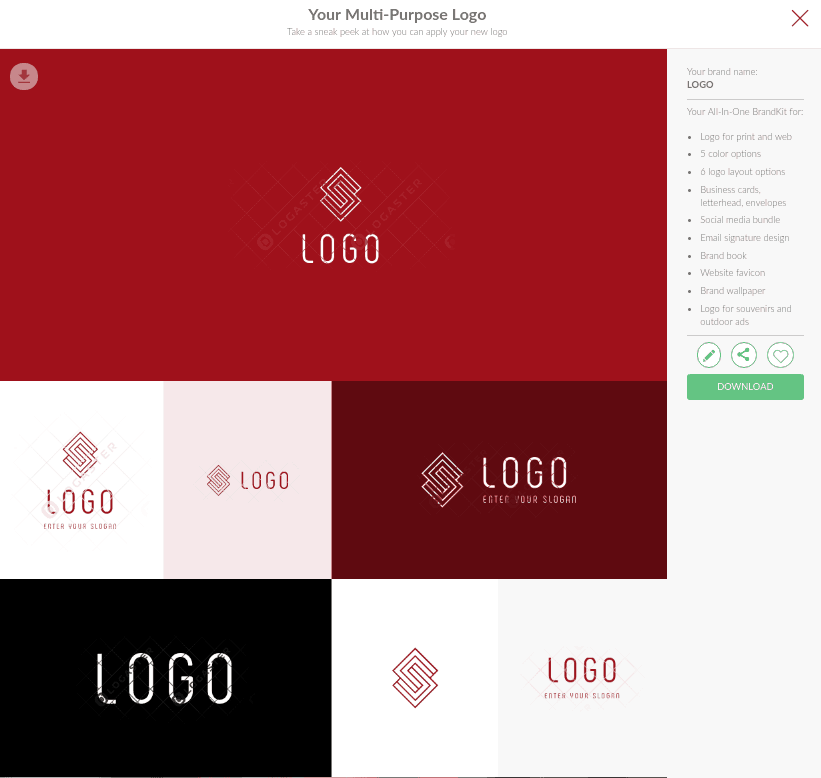 Logaster has since created more than 5 million logos for more than 167 countries. Thanks to its user-friendly interface, quick process flow, and huge database of high-quality icons, anyone can make professional-looking brand elements in minutes.
The best part? Using Logaster is FREE. You don't have to pay unless you want to download the higher resolution variants. The FREE downloadable file includes six PNG logo variants in 148x73px. Prices begin at $9.99 for 1024px, which includes PNG and JPEG files.
Are you re-branding? Or maybe you want to turn your logo ideas into an entire brand? Logaster has got you covered with that, too.
After you make your own logo, you will see an option to download a Brand Kit that includes: your custom logo, 1 business card design, 1 envelope design, 1 letterhead design, and 1 favicon (convenient for those with websites) for just $29.99.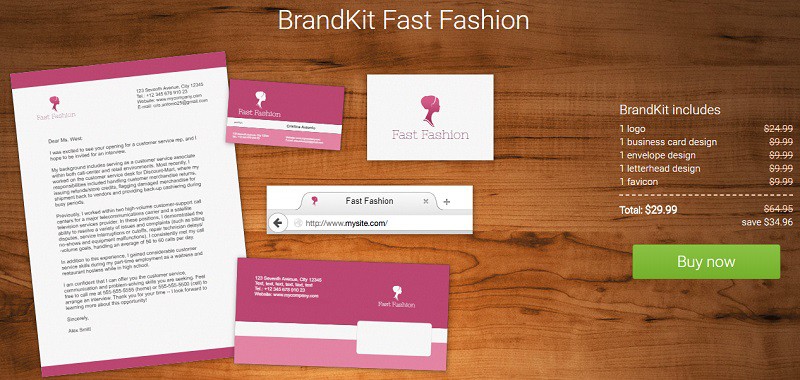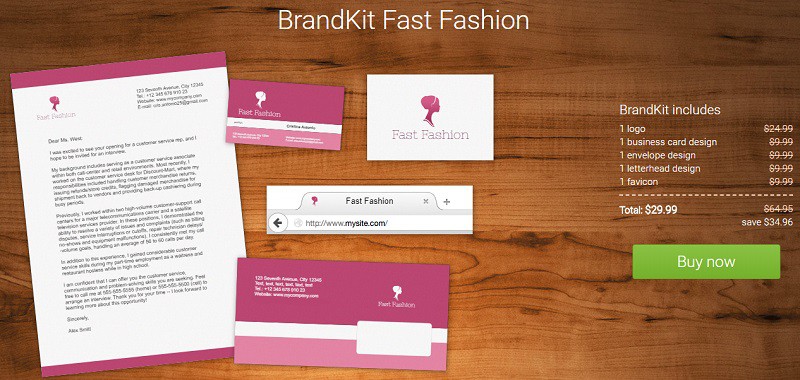 Hiring the services of a professional designer or illustrator could cost you hundreds of dollars. But using Logaster online logo generator costs less than $30! Imagine the time and money you'll save.
Plus, if you're not happy with your work, you can simply create another one. Make as many concepts as you want until you get your desired look. You're also free to edit them before and after your purchase.
The vast database also ensures that you won't need to lose sleep about picking a logo concept similar to someone else's. But should you need an extra hand, they have a highly responsive customer support for your peace of mind.
Who can use Logaster?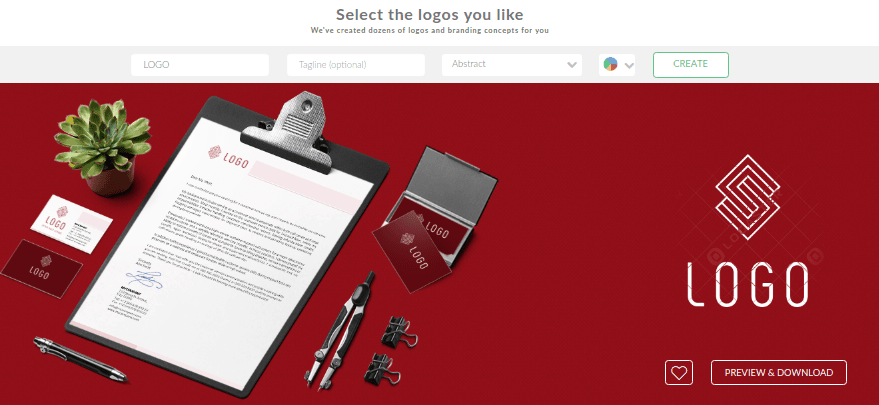 Want to design your own logo but you don't have a business? No problem! ANYONE can create a logo quickly and effortlessly with Logaster.
If you're active on the Web, this logo generator could be your best buddy in creating the best online presence. Whether you're a blogger or a social media Influencer, you can easily generate logo ideas in a flash. Use it for social media posts, on your website, or simply as a personal signature on forums.
Working for an organization that needs a fresh start? Re-brand in minutes with a little help from Logaster. Give your group or club a brand new look complete with letterheads and business cards for a completely professional touch. You can also use the logo to print on t-shirts for that private club party or reunion.
Students can have hours of fun experimenting with logo ideas! Encourage budding young entrepreneurs by showing them the ropes of creating their own brand. Or how about letting them start their own small business to help the school or community? They can even get creative in pursuing an industry that they're passionate about. Having something of their own will not only spark that entrepreneurial spirit, it might even lead to future career opportunities!
Ready to create your own logo?
Think of the businesses and brands you love. Surely, their logos are something that will always be etched in your mind. Creating your mark in the world doesn't need to take a lot of time or money. Logaster makes it a breeze for anyone to start making personal or corporate identity elements – so you could focus on things you do best.
Although branding is important, it shouldn't be so out of reach. Whether you're a large corporation looking to re-brand your business, or a small store in need of a unique identity, this online logo generator makes it possible for people from all over the world to begin making branded items. Logaster also allows you to easily create a business card for you or your clients. You don't have to waste your precious time looking for tips, ideas or a reliable designer.
Now you have no excuse not to open that small business, or not to publish that blog. Imagine what you can create today when you sign up at Logaster. Better yet – stop imagining and start doing.