Last Updated on December 11, 2019
Remember those regular dental trips with your parents and how you regretted eating too many chocolates and ice-creams? 
Do you wish you knew better about developing a healthy dental care routine early-on?
Or
Are you concerned about your tiny tot's dental health?
We bring you a list of simple dental care tips that every parent should know and include in the toddler's regime before it aggravates into a dental condition.
START EARLY:
Your little one's dental health is at risk from the day their baby teeth appear.
Have you heard of Baby Bottle Tooth Decay or Early Childhood Caries? Yes, these dental problems are prevalent mostly in the upper front teeth of infants and toddlers.
Are you thinking "these are baby teeth, they will eventually fall off"? If yes, then you must understand that it's the baby teeth that set the foundation of well-structured adult teeth and help with building coherent speech.
So what do you do?
Minimize the possibility of plaque formation by gently cleaning their gum with clean gauze pads regularly. We understand babies can be fussy at times, especially when they are teething, but don't resort to using pacifiers with baby food throughout the night; otherwise, it will gradually lead to cavities.
A pediatric dentist will help you establish a healthy dental routine for your toddler.
BRUSHING:
Unless the child has natal teeth, they start to develop the set when they are six months old. Use a small, soft brush and pea-sized toothpaste to clean your kid's teeth gently.
Consult with your dentist before you start with the routine of brushing so that you know what's the right way. Encourage your toddlers as they grow to brush on their own under your supervision.
There is another brushing technique which has been proven helpful in maintaining optimal dental health- dry tooth brushing. It massages the gum for good oral hygiene and also helps in the removal of plaque.
Brushing, flossing, and rinsing should not be skipped, no matter how fussy the kids get. Be patient but firm in developing this habit. Kids learn more from the action- you can join them in their dental sessions.
TEETHING:
Babies begin teething at the age of 6 months. The set of teeth pushing through the gums is an uncomfortable and painful experience, making kids irritable, sleepless, and fussy.
They might get fever, rashes, or diarrhea through the process, which only a dentist will be able to recommend the best treatment for.
DIET: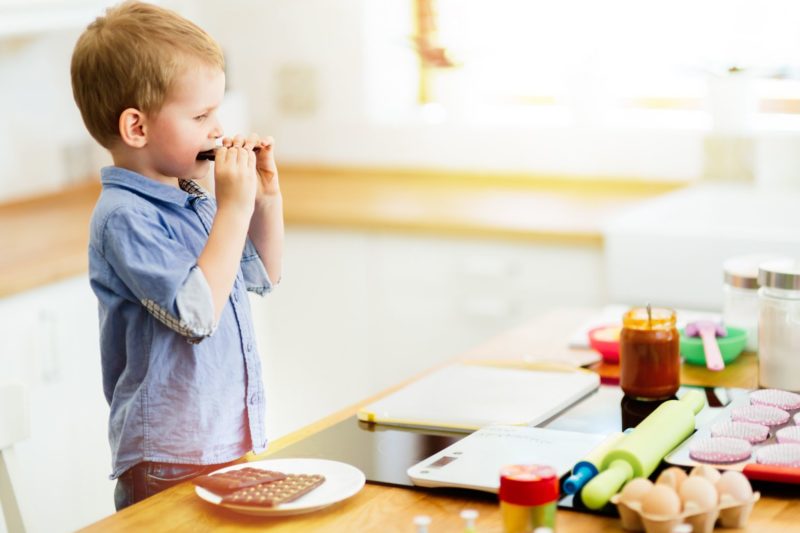 An infant's mouth is more prone to tooth decay, which is why the American Academy of Pediatrics advises parents not to feed fruit juices to toddlers and infants, especially before bedtime, till they are one year old.
Fruit juices contain an excessive amount of sugar, which bacterias inside the mouth will feed on, leading to acid production. This acid will further damage the surface of teeth. The quantity of sugar and for how long does it stay in the mouth decides the extent of tooth decay.
Similarly cut down the habit of prolonged or frequent snacking, especially sugary and sticky foods or liquids like flavored milk, soft drink.
Replace these cavity-causing food and drinks with tooth-friendly edibles such as oranges, strawberries, papaya, yogurt, which helps kill the bacteria and promote good oral hygiene.
Dentists also recommend including milk in dietary habits. A research conducted by the University of Illinois at Chicago found out that a glass of milk can help prevent the damage done by the acid attack produced from sugary foods.
Being rich in calcium, vitamin D and phosphate, raise the pH level and hence reduces tooth decay.
PACIFIER OVERUSE:
 We understand your child's comfort is your utmost priority, and at an age when they can not fully express themselves, pacifiers and soothers seem like the best solutions to calm them down for a good nap. But pacifier overuse has its disadvantages.
Aside from developing into a bad habit, prolonged use of pacifiers can change the shape of their mouth and how the adult teeth will line up. They might lead to the development of slant or tilt permanent teeth, a condition which can worsen over time and would need a dental procedure for re-alignment.
Research also revealed that pacifier overuse could increase the risk of middle ear infection in babies.
Similarly, thumbsucking beyond a certain age will start to show its impact on the structure of the permanent teeth. Since it affects the development of teeth and jaw, thumbsucking can lead to open bite, overbite, or speech impediment.
If your kid continues with these habits after the age of four, we would recommend informing the dentist about it.
DENTAL VISIT: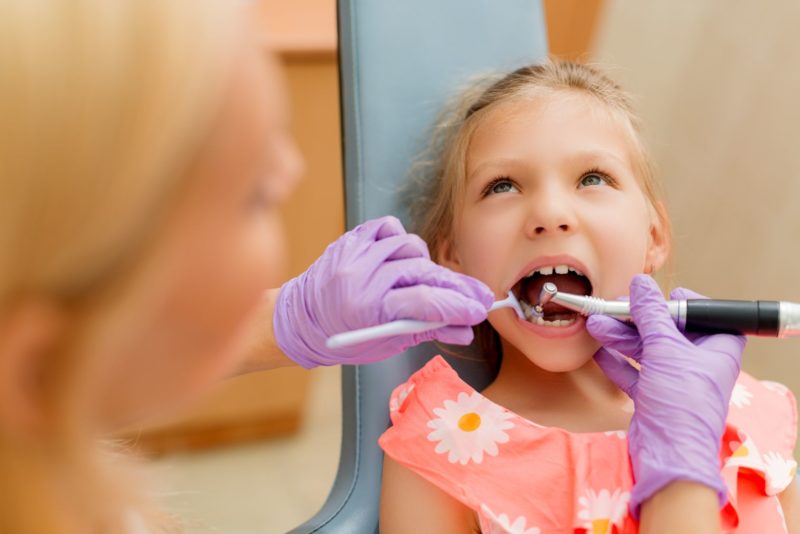 You can not skip dental visits. ADA recommends that a child first dental visit should be within six months of their teeth erupting but not later than a year.
These visits are necessary to diagnose and treat the signs of any underlying dental condition before it aggravates to the point that it can only be fixed with dental surgery. A dental visit at the right age will give you a chance to learn about your child's dental development.
But visits don't have to overhyped into a scary session. Dental care for your toddlers doesn't have to be overwhelming. While an infant or toddler is too young to grasp the concept of dental hygiene, parents must emphasize the importance of visiting a dentist.
The first dental session includes:
Inspecting the mouth and teeth for oral hygiene, cavities or any dental problem;
Understanding the child's dental needs
Planning a dental care routine
Discussing effective ways to stop unhealthy habits such as pacifier overuse, finger/thumbsucking, etc.
Discussing the treatment (if required)
It is on you and the pediatric dentist to make the sessions a stress-free experience for your kids.
Following those mentioned above will lay the foundation of a beautiful and healthy smile.
While a majority of the population is under the impression that dentistry is painful and expensive, what we fail to acknowledge in most scenarios it is the neglect which leads to excruciating procedures and burns a hole in our pocket.
For more health related knowledge, check out: Top 5 Health Blogs to Follow in 2019
Remember, healthy habits are learned the same way as unhealthy ones, through practice. You have to develop a strong dental routine right from their formative years because it's the everyday habits that will help in achieving healthy oral hygiene.