Last Updated on January 18, 2022
Egypt has quickly become one of the hot destinations for American travelers. It offers a rich history, a unique culture, beautiful sites, and compelling experiences. But if you're going to travel to Egypt, there are a few things you'll need to plan for.
Logistics
Let's start with the logistics of actually getting to Egypt. The process is fairly easy and straightforward, but there are some things to know.
For starters, you'll obviously need a passport to travel internationally. You'll also be limited to bringing less than $10,000 in cash into and out of the country. (Not an issue for most people.) Then there's the small matter of getting a visa.
American citizens traveling into Egypt will need to purchase a visa upon arrival. (You can also purchase one ahead of time, but it isn't entirely necessary.) Be prepared with $25 in cash. You'll be asked to pay at a designated window prior to going through immigration.
Itinerary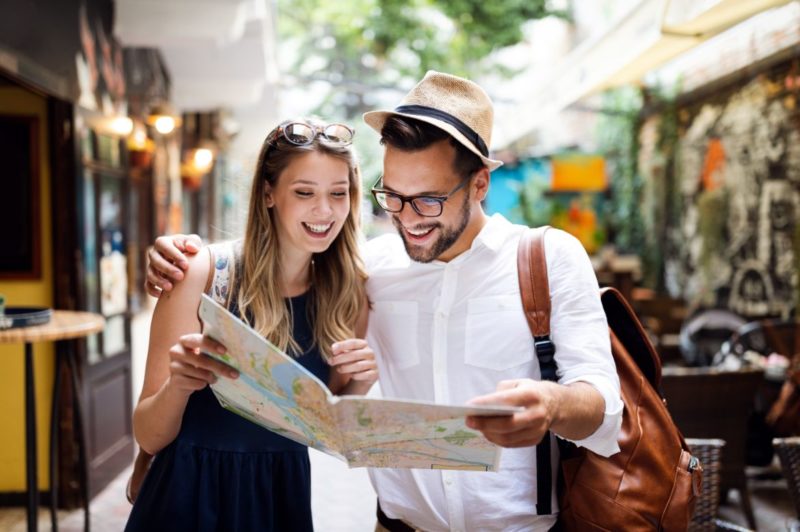 Aside from getting to Egypt, the next most important step is planning your itinerary.
Timing will be one of the determining factors in your itinerary. While you can tailor your plans to the length of your stay, you should ideally spend at least one or two weeks in the country.
If you have one week, prioritize the main historical sights. This includes the Nile, The Great Pyramids of Giza (and the Sphinx), Valley of the Kings, Sakkara Pyramids, Egyptian Museum of Cairo, Luxor Temple, and other major attractions.
If you have two weeks or more, you may enjoy a slower pace. It may even be worth taking a Nile cruise for one of the weeks. This allows you to soak in the sights and sounds from a unique vantage point.
Tours
To tour or not to tour?  That seems to be the big question with Egyptian travel. You can take brief one-day tours of specific sights, or you can even take weeklong tours that shuttle you around to multiple stops.
And while some people prefer to do their own thing, experienced travelers will tell you that Egyptian tour packages are well worth the cost.
When choosing a tour provider, look for ones that are led by expert Egyptologists with degrees in Ancient Egyptian History. (Osiris Tours is one of the few that offers this.) This ensures you get valuable insights, not just convenient transportation.
Cultural Differences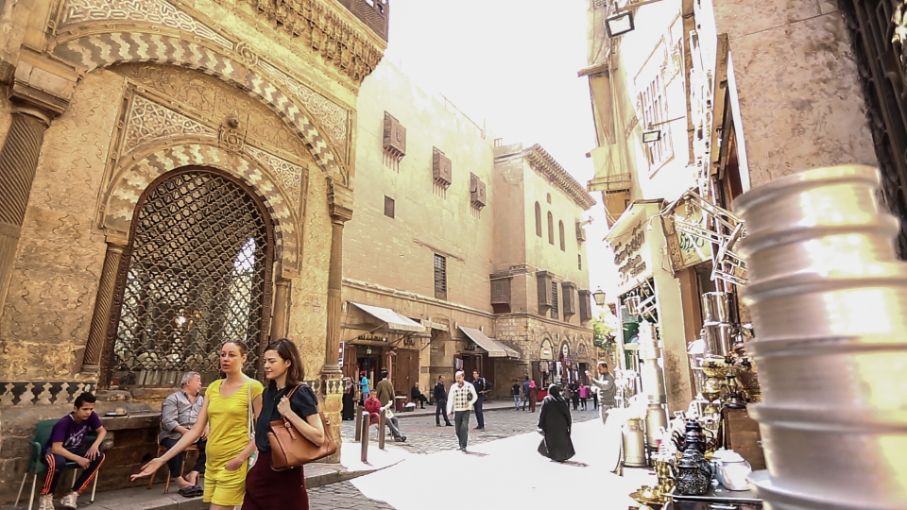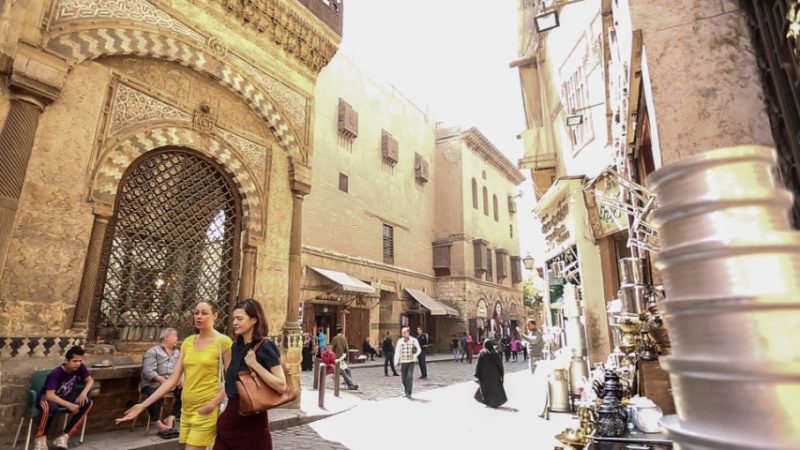 As is the case with most international destinations, there are unique cultural differences to note when visiting Egypt.
Egyptians are very friendly people, but they are also a hierarchal society. Greetings are typically based on class (and often religion). Handshakes are customary between members of the same gender.
However, with interactions between men and women, the woman will typically extend her hand first. If she does not, the man usually bows his head as a greeting.
For men, the dress code is pretty lax. For women, the expectations are a little different. While travelers aren't expected to cover their heads, it is a good idea to dress modestly.
"Wear pants or long skirts," travel journalist Olivia Katrandjian writes. "Cairo is hot, so loose-fitting pants are going to be more comfortable than a pair of skinny jeans. It is also dusty and dirty, so white clothing will appear soiled far more quickly than clothing of other colors."
Tipping is very much expected in Egypt. Whether it's a waiter, or someone offering to take a picture of you on your camera, there's generally an expectation of payment in return. The Egyptian term for tip is "Backsheesh."
Packing
Winters are mild in Egypt (usually 50s and 60s in December – February). Summers can be very hot (with temperatures surpassing 100 degrees Fahrenheit in June – August). Everything in between is typically quite pleasant.
When packing, take the time of year into account. The conservative culture of Egypt means you should walk around in workout gear or revealing clothing (guys or gals). Be smart and err on the side of blending in.
Have a Safe Trip
Egypt is a unique destination. It's more than just a page out of a history book – it's a living, breathing country with beauty and charm. But the same factors that make it distinctly different from America are the very things that require careful preparation. As you plan your trip, keep all of these elements in mind. The more you plan ahead, the more pleasurable your experience will be.