What do you see when you look out of a window on a train journey, or walk around a store? For the modern web creator, there are worlds of opportunity hidden everywhere, just waiting to be discovered. That's what Elementor shows us in its latest video campaign.
Elementor, a leader in web creation technology, has created a brand-new campaign recently, celebrating the incredible vision of the web creator. The initiative, which began with a compelling video from the team, shows us the true power of the web creator in the modern world.
During the video, we have a chance to follow in the footsteps of a series of web creation experts, as they collect inspiration from the world around them, and use it to create something new. It's an inspirational insight into Elementor's definition of what a web creator really is.
Defining the Web Creator with Elementor
The term "web creator" has been rapidly generating more attention lately – particularly in the last couple of years. In an environment where digital natives are rapidly becoming the most powerful force in the job market, demand is growing for anyone who can understand, leverage, and manipulate virtual environments.
As a web creation company, Elementor was originally founded to empower and enable the web creation generation. However, it's only recently that this professional group has begun to truly find its footing in the job market.
According to research delivered by Elementor in its latest campaign, the number of web creators grew by 67% since the start of the pandemic. 77% of web creators today also see a strong future in their career, predicting it will continue to grow in the next five years.
The video produced by Elementor recently kick-starts a conversation about what a web creator actually is, and what the career can become with the right nurturing and support. There's no denying the digital landscape is in a state of rapid growth. We're now spending more time than ever online, and jobs focused around the web are topping the list of the most popular roles, as of 2021.
This changing environment, combined with an influx of new, digital native generations in the workplace, is creating a catalyst for web creation growth.
What is a Web Creator?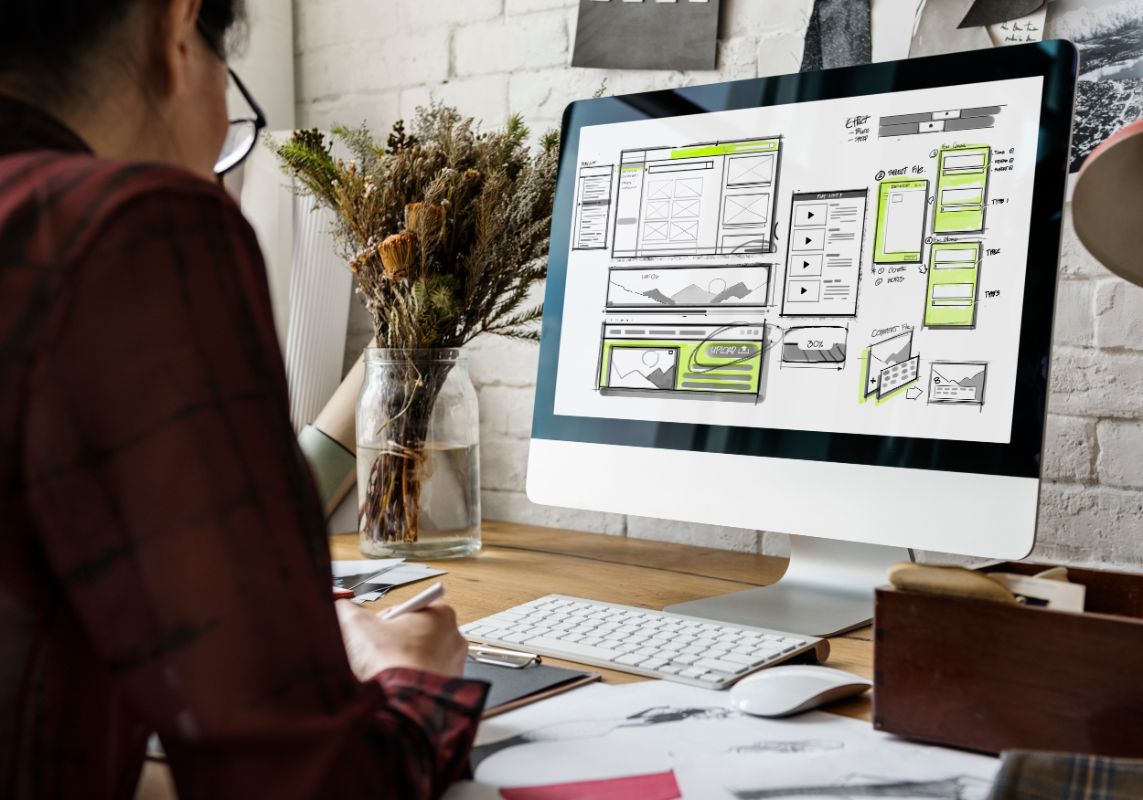 As Elementor's video shows, web creators are people with vision – the capacity to see beyond the restrictions of the physical world. These people know how to traverse both physical, and digital landscapes, to create the experiences that matter in this new tech-driven landscape.
For some time now, the lines between real and virtual have been growing increasingly blurry. We're all spending more time online, whether we're connecting to social media through our phones, or browsing the internet at work. As the web becomes a natural second home for the masses, every company is investing in digital talent. LinkedIn's talent report found that around 150 million new tech jobs are expected to arrive in the next five years.
Web creators are on the front line of this transition to a new world of work. They're the digital natives brought up in a world empowered by the internet. According to Elementor, around 67% of web creators today are Gen Z or millennials. As these groups continue to take over the workforce, there's no doubt that the number of web creators will continue to grow.
Unlike the professionals that came before them, these new generations of web creators are also exploring web-based activities as full-time careers, not just side-projects. Around 55% of millennials now rely on web creation as a full-time job, compared to only 19% of baby boomers. What's more, Elementor's research also found that demand for full-time creators is growing. 68% saw a significant surge in demand since 2020, and 78% expect demand to continue growing in the next year.
What Will the Future of Web Creation Look Like?
Elementor's new campaign doesn't just celebrate the potential of the web creator today, however. As demand for these digital professionals continues to grow, Elementor is asking experts to consider what they could become with the right support. Ultimately, it's the web creators of today who will be responsible for creating the experiences that define the future.
Every shopping site, application, and online entertainment system we access in the years to come starts with the vision of a web creator. To ensure excellent experiences in the digital landscape of the future, web creators need to ensure they have access to the right tools, and guidance.
To accompany its video, Elementor introduced a new community hub, intended to inspire the professionals responsible for digital innovation. The community hub is packed full of authentic stories from real web creators, to help motivate the professionals of today and tomorrow. This hub includes access to various useful assets, including learning resources, interactive features, and templates, where you can design sites similar to those appearing in the video.
According to Elementor, this new digital "hub" aims to not only empower the web creation landscape but encourage them to join together in the pursuit of greater things. After all, great online experiences start with passion, but visions need to be properly nurtured with the right tools if they're going to come to life.
Celebrating a Future of Web Creators
The latest Elementor campaign is a great insight into just how valuable the web creation market is right now. It's also a call to arms for anyone who might have considered joining the creation workplace before today. Notably, Elementor points out that 80% of millennials in the digital world say their families are supportive of their career choices. What's more, 78% of web creators are proud to identify as such.
While it's impossible to know what the future might bring, it seems clear that web creation demand is only going to continue growing in the years ahead. The good news for the web creators of the future, is the barrier to entry is beginning to drop. Anyone can start making their way into the landscape today and play their part in building the digital world of the future.