Last Updated on July 25, 2019
Who doesn't know Emma Watson? First, she took the world by storm as Hermione, Harry Potter's feisty and intelligent heroine. Now, she's known for her extensive work in the field of women's rights as a UN Women Goodwill ambassador.
What makes Emma so inspiring? Let's find out.
The Beginnings of a Dream Come True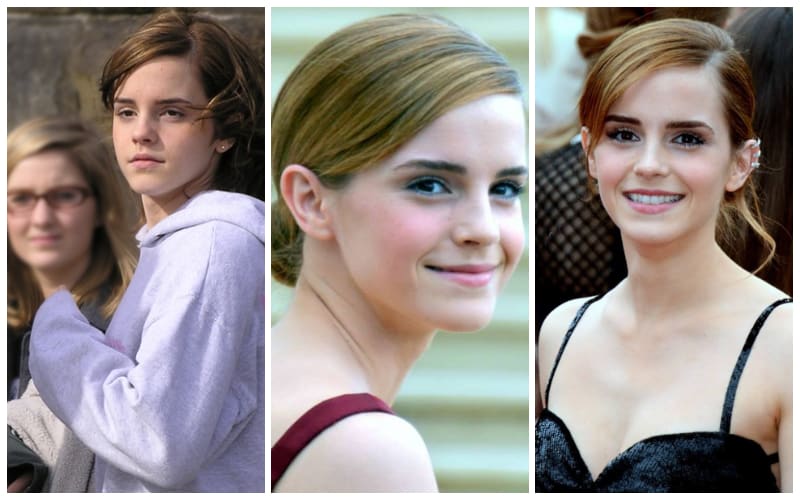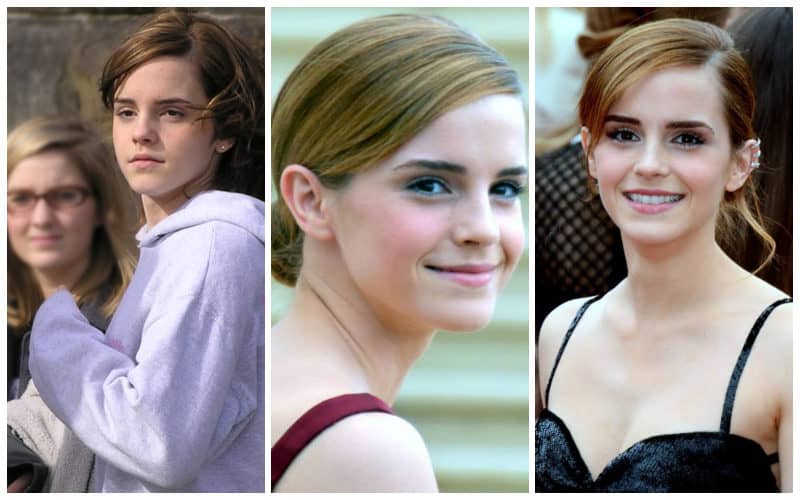 Since childhood, Emma Watson has always dreamed of becoming an actress. She was born on April 15, 1990, in Paris, France. Both her parents are lawyers. When she was young, her parents separated, and Watson moved to England with her mother.
She attended the Dragon School in Oxfordshire while training with the professional theater arts school, Stagecoach Theater Arts. She learned to sing, dance, and act. She had roles in Stagecoach plays and school productions.
When she turned 9, she got the role of Hermione for Harry Potter and the Philosopher's Stone. In 2001, the film was released. She got widespread critical acclaim for her role. A star was born.
Harry Potter—Continuous Success
Emma's role as Hermione launched her career to unimaginable heights. The reviews for her performance sometimes overshadowed Daniel Radcliffe's, especially in Harry Potter and the Prisoner of Azkaban. As Emma matured, so did her treatment of the character. Her earnest performance earned her the love and affection of fans all over the world, who were growing up and relating with her realistic portrayal of teenage emotions.
Emma's passion for acting breathed life into the character. She lent Hermione the courage and will that she, as a person, has in abundance.
Career and Life Post-Harry Potter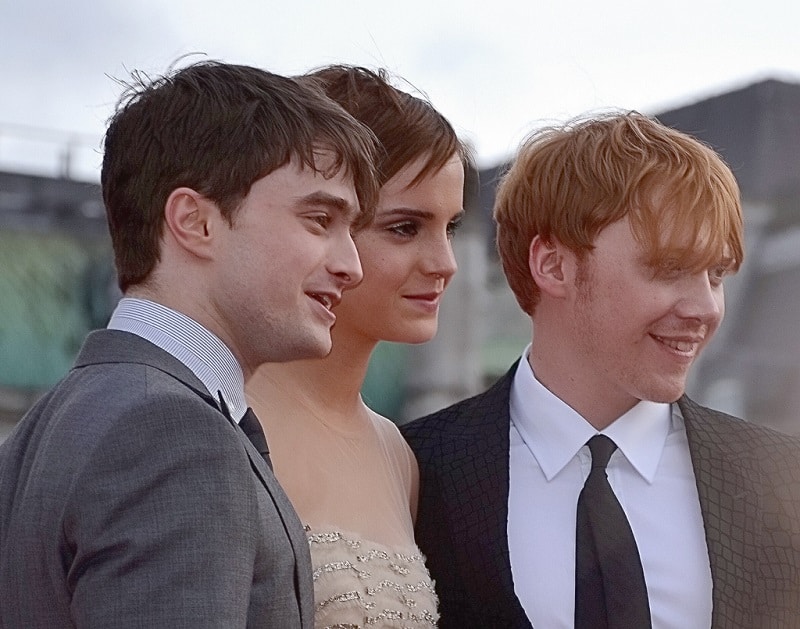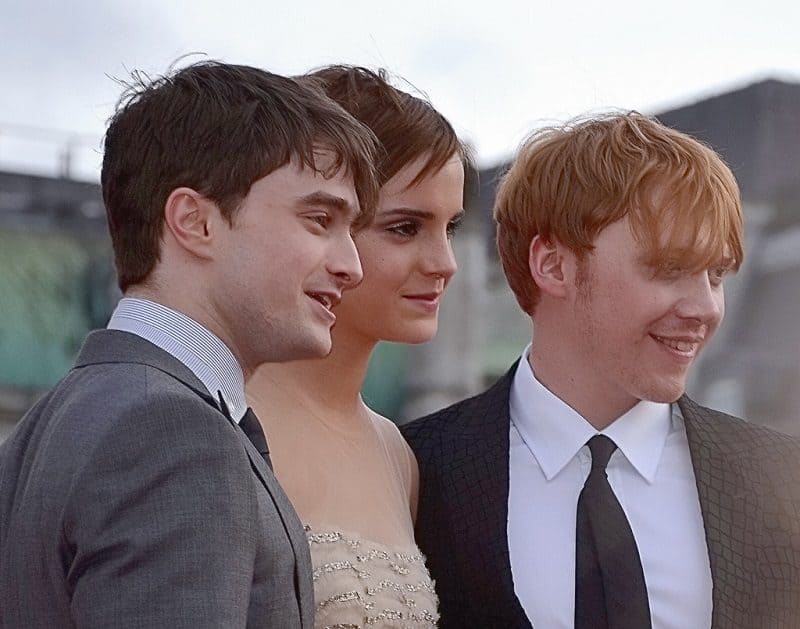 After Harry Potter, Emma showcased her versatility in other well-known movies such as The Perks of Being a Wallflower, The Bling Ring, This is the End, and the live action adaptation of Beauty and the Beast.
Considering her career achievements, it would have been understandable if she focused on expanding her filmography and aimed for more awards. She chose to continue her education, and studied at Brown University. She graduated with a degree in English literature, and even managed to get a certification to teach yoga and meditation.
In 2014, she began her work as a UN Goodwill Ambassador. She launched the campaign HeForShe, a solidarity movement that calls on men to be allies for equality. She delivered the speech that inspired Malala Youzafzai to call herself a feminist. Emma then traveled to Uruguay to call for women's presence and participation in politics.
A Modern Feminist Icon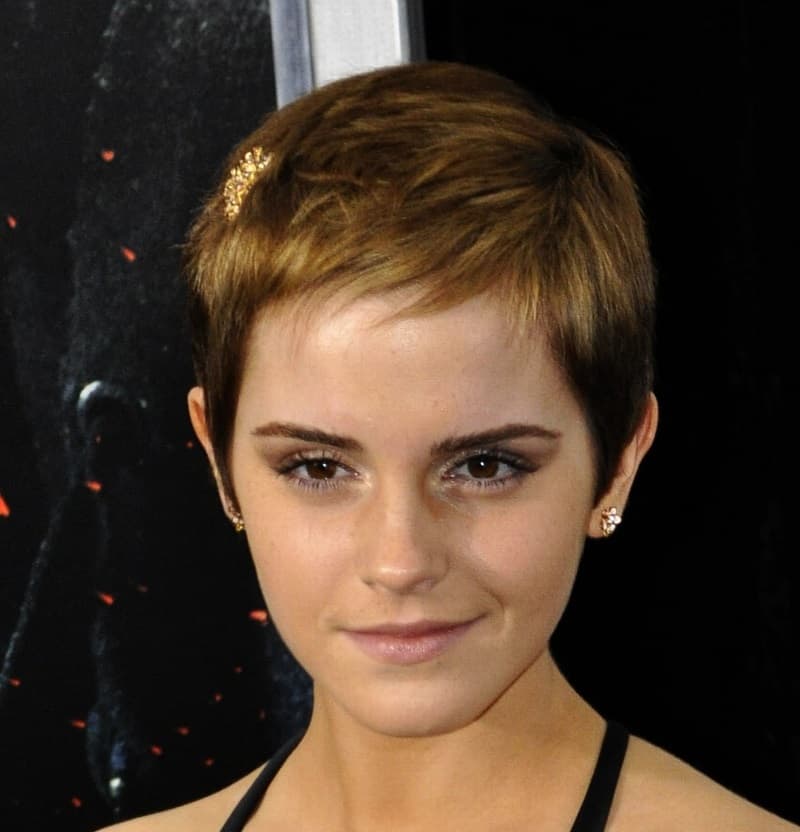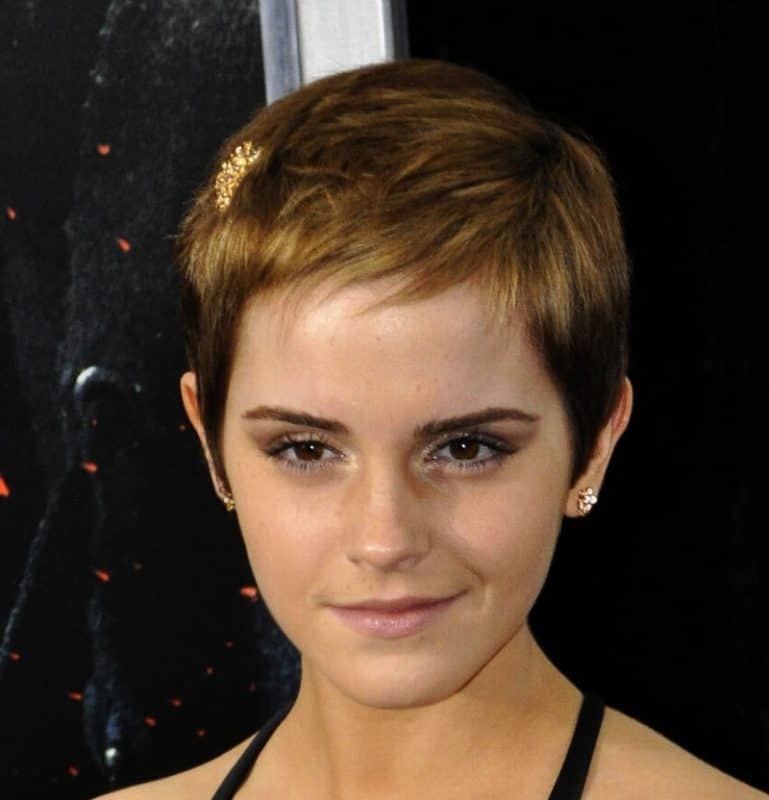 Emma used her influence and fame to start practical, effective campaigns aligned with her cause. One of her biggest advocacies is environmentalism: she put eco-friendly and sustainable designers and clothing companies in the limelight.
During the promotion for Regression, she only wore outfits from companies that are committed to the production of high quality pieces that are made responsibly. After Donald Trump was elected president, she left Maya Angelou books in the New York subway, to highlight the importance of education in an era when populism is on the rise.
Emma is known for her fearless stance on issues. Some people questioned her feminism after she posed braless for her Vanity Fair photoshoot. Her answer was clear and forceful:
"Feminism is about giving women choice. Feminism is not a stick with which to beat other women, it's about freedom, it's about liberation, it's about equality. I really don't know what my tits have to do with it."
She constantly donates money and auctions off items to help campaigns such as the Small Steps Project and ShelterBox.
A Legacy of Inspiration
From film reel to real life, Emma is teaching girls the meaning of true success: the ability to work towards making the world a better place for others. Her view of success extends beyond fame and awards. She works hard to put her fame to good use—traveling to far off places to call the world's attention to important issues.
Recently, she did something significant: she addressed her own shortcomings. She acknowledged the limitations of her point of view, and researched more about intersectionality, after someone called her out. She welcomed the criticism, and promised to do better and to listen more from that point on.
In this world, there seems to be no limit to what people would do to achieve fame and wealth. To them, that is success—that is everything worth aspiring and aiming for. It's the finish line. At that point, the only way to go is higher up: towards more followers, more fans, more influence, and more money.
To Emma, fame is not the end in itself, it's a means to an end. She aspired for higher education, and looked for an opportunity that would allow her to serve those who need the most help. She knows the true meaning of success. That's what separates her from a lot of famous people today; that's what makes her so inspiring.
Here are the best Emma Watson quotes to inspire you to be brave and to find your own meaning of success:
Emma Watson Quotes
"The saddest thing a girl can do is dumb herself down for a guy." – Emma Watson
"What gets scary is when your self-worth is tied up in what strangers think of you." – Emma Watson
"I've always been like that; I give 100 percent. I can't do it any other way." – Emma Watson
"I've always said, stuff the engagement ring! Just build me a really big library." – Emma Watson
"I don't want other people to decide what I am. I want to decide that for myself." – Emma Watson
"If you truly pour your heart into what you believe in, even if it makes you vulnerable, amazing things can and will happen." – Emma Watson
"Don't let anyone tell you what you can and can't do or achieve. Do what you want to do and be who you want to be. Just encourage and include each other, don't ostracize the gender in front of you." – Emma Watson
"I'm excited about the aging process. I'm more interested in women who aren't perfect. They're more compelling." – Emma Watson
"Young girls are told you have to be the delicate princess. Hermione taught them that you can be the warrior." – Emma Watson
"If not me, who? If not now, when?" – Emma Watson
"I like books that aren't just lovely but that have memories in themselves. Just like playing a song, picking up a book again that has memories can take you back to another place or another time." – Emma Watson
"Both men and women should feel free to be sensitive. Both men and women should feel free to be strong…it is time that we all perceive gender on a spectrum not as two opposing sets of ideas." – Emma Watson
"Feeling beautiful has nothing to do with what you look like, I promise." – Emma Watson
"I want to be a Renaissance woman. I want to paint, and I want to write, and I want to act, and I just want to do everything." – Emma Watson
"The less you reveal, the more people can wonder." – Emma Watson
"Don't feel stupid if you don't like what everyone else pretends to love." – Emma Watson
"Girls should never be afraid to be smart." – Emma Watson
"I'm reading so much and exposing myself to so many new ideas. It almost feels like the chemistry and the structure of my brain is changing so rapidly sometimes." – Emma Watson
"I'm excited about the aging process. I'm more interested in women who aren't perfect. They're more compelling." – Emma Watson
"I don't want the fear of failure to stop me from doing what I really care about." – Emma Watson
"When at 15, my girlfriends started dropping out of their beloved sports teams, because they didn't want to appear muscle-y, when at 18, my male friends were unable to express their feelings, I decided that I was a feminist." – Emma Watson
"It's not the absence of fear, it's overcoming it. Sometimes you've got to blast through and have faith." – Emma Watson
"There's nothing interesting about looking perfect – you lose the point. You want what you're wearing to say something about you, about who you are." – Emma Watson
"I'm a feminist, but I think that romance has been taken away a bit for my generation. I think what people connect with in novels is this idea of an overpowering, encompassing love – and it being more important and special than anything and everything else." – Emma Watson
"It's a journey and the sad thing is you only learn from experience, so as much as someone can tell you things, you have to go out there and make your own mistakes in order to learn." – Emma Watson
"I don't have perfect teeth. I'm not stick thin. I want to be the person who feels great in her body and can say that she loves it and doesn't want to change anything." – Emma Watson
"I threw my 20th birthday party at Brown, and I didn't even have to say to anyone not to put pictures on Facebook. Not a single picture went up. That was when I knew I'd found a solid group of friends, and I felt like I belonged." – Emma Watson
"We want to empower women to do exactly what they want, to be true to themselves, to have the opportunities to develop." – Emma Watson
"Men – I would like to take this opportunity to extend your formal invitation. Gender equality is your issue too." – Emma Watson
"It sounds like a cliché but I also learnt that you're not going to fall for the right person until you really love yourself and feel good about how you are." – Emma Watson
"Follow your dreams." – Emma Watson
"If we stop defining each other by what we are not and start defining ourselves by what we are, we can all be freer." – Emma Watson
"I think that it is very important if you know what you want, understand where you are heading towards, and try your best to get it. It is only when we use our hearts to do it, and fall in love with what we are doing, then can we really get real determination." – Emma Watson
"I'm going to do what I want to do. I'm going to be who I really am. I'm going to figure out what that is." – Emma Watson
"All I can do is follow my instincts, because I'll never please everyone." – Emma Watson
"I'm a multidimensional person and that's the freedom of fashion: that you're able to reinvent yourself through how you dress and how you cut your hair or whatever." – Emma Watson
"If I could wear any label forever it would be Burberry. It covers a huge span of stuff. You can't go wrong with a classic trench and a pair of jeans." – Emma Watson
"I truly, truly believe that beauty is something that comes from within." – Emma Watson
"It's amazing, people get so detached from what they eat and what they wear. No one has any contact with how things are made that are put in their body and put in their mouths and I just find it alarming that no one questions it." – Emma Watson
"I'm excited about the ageing process. I'm more interested in women who aren't perfect. They're more compelling." – Emma Watson
"I'm willing to be seen. I'm willing to speak up. I'm willing to keep going. I'm willing to listen to what others have to say. I'm willing to go to bed each night at peace with myself. I'm willing to be my biggest bestest most powerful self." – Emma Watson
"I have realized that fighting for women's rights has too often become synonymous with man-hating. If there is one thing I know for certain, it is that this has to stop." – Emma Watson
"It is time that we all see gender as a spectrum instead of two sets of opposing ideals." – Emma Watson
"How can we effect change in the world when only half of it is invited or feel welcome to participate in the conversation?" – Emma Watson
"We are struggling for a uniting word, but the good news is that we have a uniting movement." – Emma Watson
"We want to try to galvanize as many men and boys as possible to be advocates for change." – Emma Watson
"We need more of those and if you still hate the word, it is not the word that is important. It's the idea and the ambition behind it." – Emma Watson
"But my recent research has shown me that feminism has become an unpopular word. Women are choosing not to identify as feminists." – Emma Watson
"Don't expect change to happen overnight, even if it's not always visible it's making more impact than you think." – Emma Watson