Last Updated on March 8, 2022
Humans experience an incredibly wide range of emotions. The total number of emotions one person can feel is 34,000. Because we have such a large emotional range, understanding our emotions can be messy and complicated. This can lead to feelings of confusion and turbulence. 
To help people understand their emotions and navigate their changing feelings, American psychologist Dr. Robert Plutchik helped breakdown the vast number of human emotions into eight basic feelings that serve as the foundation for all others. Using these primary emotions as the base, he created the emotion wheel.
This clearer understanding and identifying of emotions help to increase a person's emotional intelligence and guides them on how to act appropriately even amid surging feelings that can cause confusion and lead to bad decision-making. 
Let's take a closer look at the emotions wheel, find out how to navigate it and to properly identify emotions.
What is Emotional Intelligence?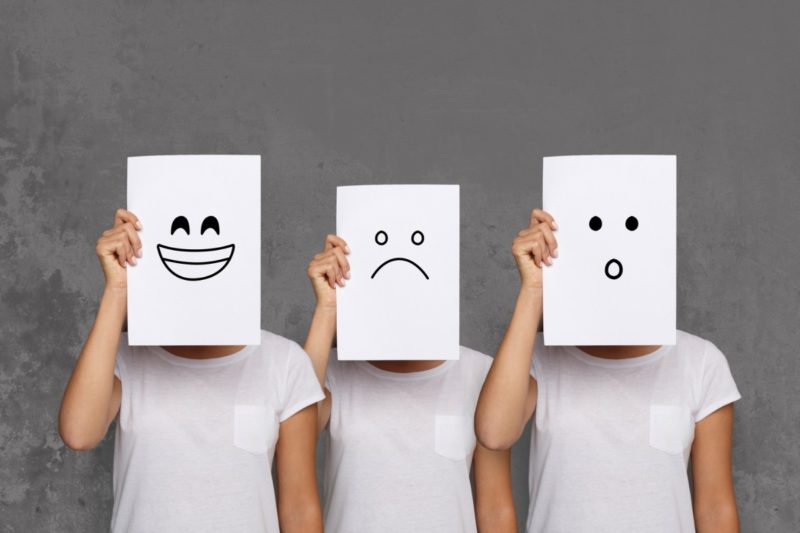 Emotions play a big part in the way we live our lives and in the decisions we make. This is why it is important to be able to understand our emotions. We need to identify them so that we can act accordingly during times when we have a big surge of feelings. This understanding of emotions is referred to as emotional intelligence.
Alongside understanding your feelings and developing better responses to them, good emotional intelligence helps you identify and understand the feelings of others. 
Emotional intelligence is essential in leading a well-balanced life. According to the World Economic Forum, it is one of the top 10 workplace skills required in 2020 and beyond. Emotional intelligence in the workplace is important because it boosts good decision-making and helps workers maintain healthy interactions with one another.
It's also an essential leadership skill that will allow organization leaders to be more empathetic and to connect with their teams better.
Understanding the Emotions Wheel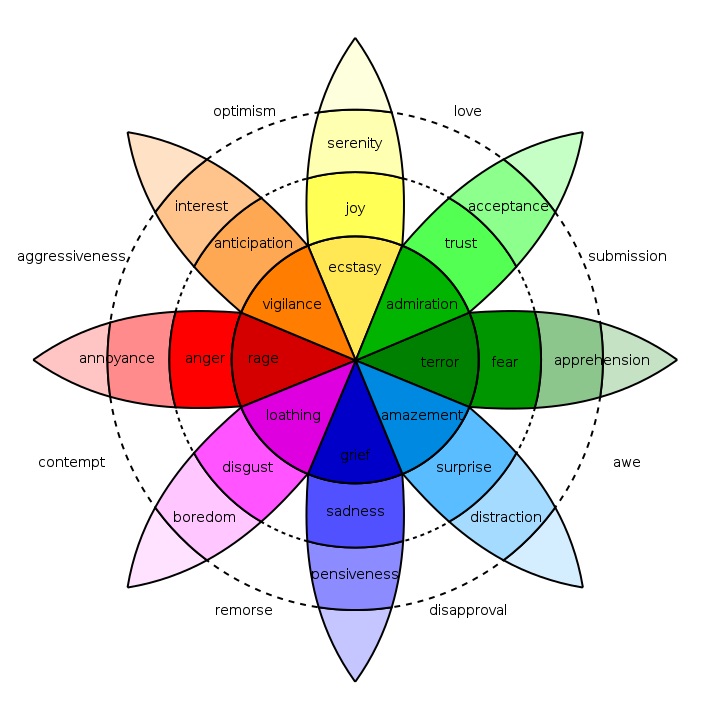 Knowing more about our emotions helps us to avoid getting blindsided by our feelings. Dr. Plutchik knew the importance of being able to fully understand feelings and helped pare down the overwhelming amount of emotions a person can have into eight primary emotions that serve as a springboard for all the others.
Essentially, despite how complex different feelings are – they can all be traced to one of these eight emotions. Similar to the color wheel, where the primary colors are the jumping point of all other colors in the spectrum, Dr. Plutchik paired the emotions as polar opposites situated across one another in the wheel.
The pairs include:
Joy and Sadness

Trust and Disgust

Fear and Anger

Anticipation and Surprise
These key pairings formed the basic emotions on the wheel. As emotions evolve and grow stronger or weaker, they change. For example, disgust could easily go from simple dislike to loathing—two different feelings with the same root emotion.
To understand the wheel better, you should note the wheels' three main elements or characteristics:
Colors
The eight basic emotions in the wheel are marked with specific colors. As the given emotions get more intense, the color does too. 
Layers
The wheel also has different layers and dimensions. As you get closer to the middle of the wheel, feelings and colors intensify.
Relations
The wheel doesn't just showcase how one emotion can intensify and change, it also shows the relationship between opposing emotions and the feelings that arise when emotions are mixed.
This helps us understand how all emotions can easily interact with each other to produce newer more complex emotions.
Assumptions on the Emotions Wheel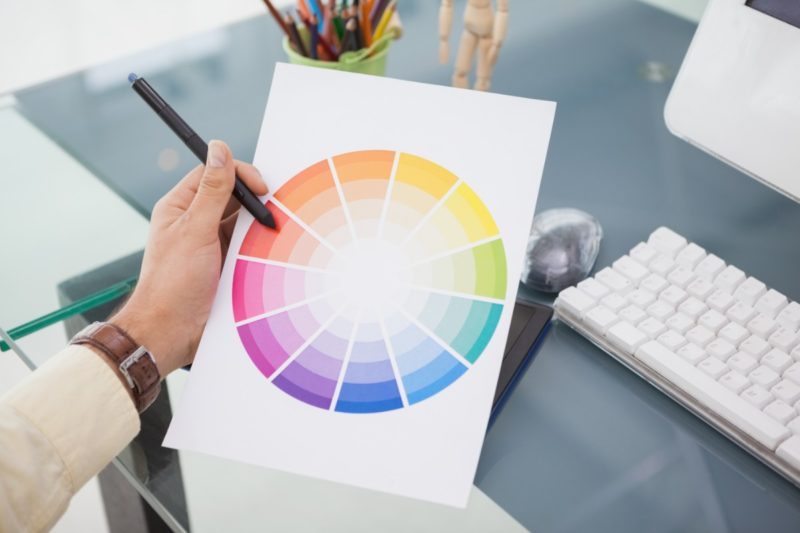 It helps to delve deeper into the basic principles and assumptions behind the Plutchik Wheel of Emotions theory.
Humans and Animals
The basic emotions for humans are the same as they are for all other mammals. These emotions are generated in the middle part of the brain called the limbic system.
Evolution
Emotions are part of the human evolutionary process. They continue to develop in us as we evolve over time. Because of this continuous evolution, the range of emotions we have also constantly expands.
In addition to the eight basic emotions, there are 34,000 different emotions a human being can feel.
Survival
Emotions play an essential role in human survival. They help determine how we react or respond to certain situations and stimuli. A basic example is fear, which warns us of potentially dangerous situations, and trigger our fight or flight response.
Basic Emotions
Dr. Plutchik identifies the eight basic emotions that humans and animals share. These emotions include joy, sadness, trust, disgust, fear, anger, anticipation, and surprise.
Basic Patterns
All basic emotions have a certain number of common and recognizable patterns. These patterns are also called prototypes.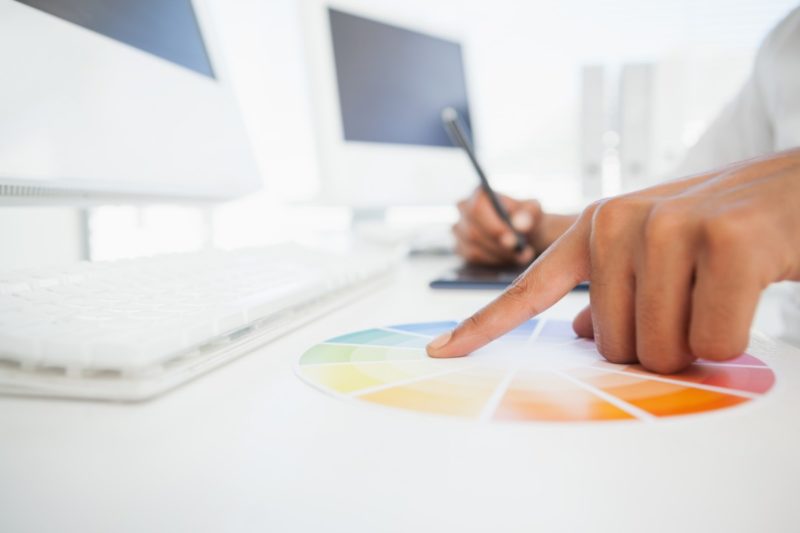 Combinations
The wheel isn't restricted to basic emotions and the changes in their intensity. It also covers the combinations of these emotions. For example, anger and anticipation can lead to aggressiveness, and joy and trust can lead to love. 
Constructs
Dr. Plutchik theorized that emotions are ideas or hypothetical constructs that we use to help us describe a specific experience.
Opposites
Duality and polar opposites are common in nature, and these are also reflected in the eight basic emotions. Dr. Plutchik put opposites across from each other in the emotions wheel. For example, joy is at the opposite of sadness, while anticipation is at the opposite of surprise.
Similarity
Some emotions share commonalities. On the wheel, basic emotions that have similarities are placed beside each other. For example, joy is next to trust, and disgust is next to sadness.
Intensity
The eight basic emotions also have varying levels of intensity. The more intense an emotion is, the closer it is to the middle of the wheel and the more intense its color is.
Alternatively, the milder the emotion, the lighter the color, and the farther it is from the center of the wheel.
Application of the Emotions Wheel
The Emotions Wheel helps us not only identify our emotions, but also simplify more complex emotional concepts. Visualizing and breaking down emotions into the most basic form helps us to understand our feelings and to act on them calmly and intelligently.
By using the wheel, you can objectively describe what you are experiencing and get a better handle of what to do in times of intense deluge of feelings. This will boost your emotional intelligence and help you better handle difficult situations.