Being a system administrator in a well-known company, I've decided to test some employee monitoring software, and now I want to share my opinion and the experience I've got. I'll try to pay more attention to the facts and be as impartial as possible. Hope my post helps some people make the correct choice.
Employee Monitoring Software is a software that allows you to analyze user activity behind work PCs.
Along with surveillance cameras, call tracking, GPS tracking, PACS, and DLP systems, employee monitoring software allows you to automate the function of employee monitoring in your organization.
The popularity of this kind of software is growing every year. According to Gartner's expert opinion, 80% of companies in the United States will be using employee monitoring software in 2020 in order to improve employee efficiency.
Additional features of employee monitoring software are the protection of corporate information from leaks, analysis of user behavior and remote access to workstations.
According to Capterra.com, the main and most popular functions of employee monitoring software are:
Monitoring user activity
Screen recording
Time tracking
Attendance recording
Time & Attendance
Analysis of efficiency
Email monitoring
Remote access
Sending notifications
Keylogger (keystroke recording)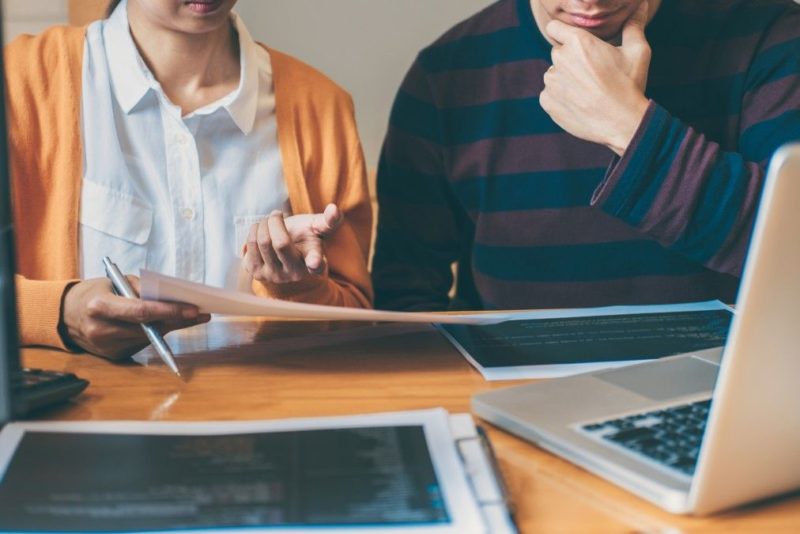 According to the user survey, the main priorities in the selection of employee monitoring software are:
Ease of installation and use (75%)
Availability of required functionality (71%)
Option of multiple platforms (Windows, Mac, Linux) (42%)
License cost (35%)
Good feedback from other users (31%)
Best Employee Monitoring Software of 2020
Each of the programs listed in the rating will be suitable for solving a certain type of task. Here I will list the programs in the order in which they've suited our particular task.
1. Kickidler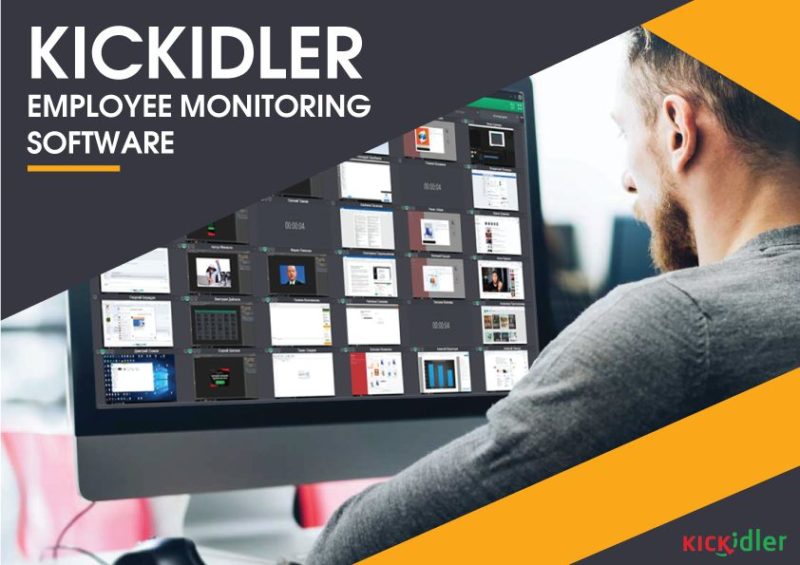 Kickidler is the next-generation employee monitoring software. This product is focused on monitoring user activity. It's also extremely user-friendly unlike many of its competitors.
Kickidler's advantages:
Online monitoring of unlimited number of computers. The program allows the supervisor to see in real-time the screen grid of all computers in the network with an update frequency of 1 frame per second. Sometimes it's enough to control employees.
Screen recording. The program records all user actions on the work computer, which is especially important when you're investigating incidents. You can search the video snippet you need by key events.
Cross-platform software. The program operates fully with Windows, Linux, and macOS, even with the latest macOS Catalina.
Easy to install and configure. Many users note the user-friendly interface of the program and its great usability.
The possibility of hidden and open installation of the program agent.
Full offline version of the program.
Relatively small price and flexible price policy. Buying a license for 3 years, you'll be paying $3 per user per month.
Free version of the program with a limit of up to 6 users.
The program has been fully translated into Russian, English, Spanish, and Portuguese.
In addition to the unique features I've listed, the program has tools for time management, employee productivity analysis and also keylogger and remote management functions.
How does Kickidler work?
Kickidler consists of 4 components – Viewer, Grabber, Server and Web interface. The viewer is installed on the supervisor's PC; Grabber is installed on the employee's PC; all data is stored on the Server, and the program is configured in the Web interface.
Limitations:
The disadvantages of the program include the absence of cloud and mobile versions. However, in the Road map developers promise to address these shortcomings in 2020. Another thing is the fact that the program isn't integrated with anything.
Who does it suit?
It's definitely suitable for online stores and companies that operate with money. Screen recording is an indispensable feature for tracking all PC activity. The program is also good for small businesses because it doesn't have the bottom line for the number of licenses sold.
Kickidler's review:
2. ActivTrak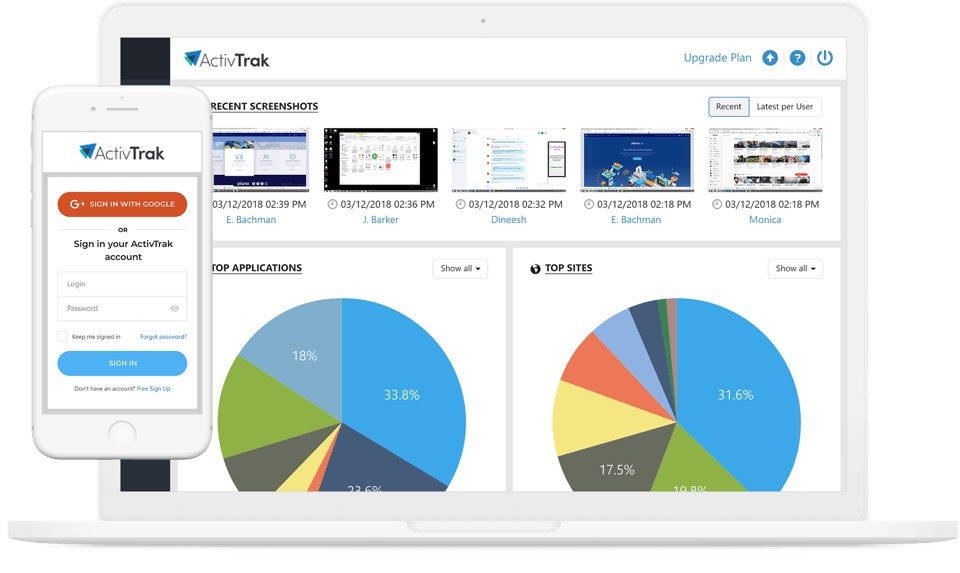 Activtrak is a cloud-based employee monitoring software that allows you to analyze the daily activity of your personnel and their behavior at computers. ActivTrak program is developing quite rapidly. According to various sources, 20 million dollars were allocated for its development in 2019.
ActivTrak's advantages:
Monitoring employee activity. Screenshots are taken at a frequency of 1 in 5 seconds.
Video recording, video export.
Automatic warning notifications.
Warning notifications by type of screenshots with flexible settings.
Ability to monitor employees' corporate mail.
Many work time reports.
Completely cloud version.
Has iOS and Android apps.
Option to block unwanted sites and apps.
How does ActivTrak work?
To install ActivTrak, you need to simply create an account and install agents on the computers you want to monitor. The server part of the program is automatically installed on the cloud.
Limitations:
The program doesn't block sub-domains separately from sites
It's impossible to adjust the frequency of screenshots
Inability to install program agent on Mac
Complex uninstall process
Who does it suit?
The program is suitable for any type of medium and large business, but most of all it suits the financial technology industry.
Program review:
3. Teramind
Teramind is a powerful software complex for employee monitoring, detecting internal threats and optimizing productivity in the workplace. Teramind combines the functions of Employee Monitoring Software (EMS) and Data Leak Prevention (DLP).
Teramind's advantages:
Flexible rate plan. Depending on your needs, you can choose Starter, UAM or DLP fare.
User activity monitoring, friendly interface made in the form of a dashboard.
Recording videos from employee monitors. Ability to view monitors based on user actions.
Option of microphone audio recording.
Convenient tools for E-mail monitoring.
Behavioral analysis of users. Option of flexible risk settings.
Functions of a DLP system.
Convenient and informative Demo version of the program.
How does Teramind work?
The process of installing the program on the cloud is standard. You create an account, load the agent and install it on the employees' PCs. After that, the data appear on the dashboard. Installing On-Premise is more time-consuming and will require a lot of time and special skills.
Limitations:
It takes quite a lot of time to install the On-Premise version of the program.
Minimal purchase package is 5 licenses. This may not be suitable for small businesses as well as the companies wishing to monitor a small number of employees.
The program doesn't support the Linux platform.
Who does it suit?
The program is aimed at large companies, the tasks of which are not only to analyze employee productivity but also to protect corporate information.
Teramind's review:
4. Hubstaff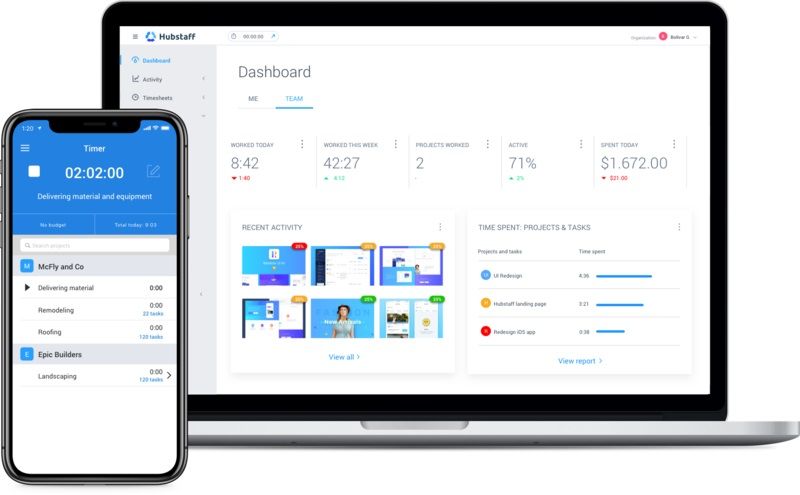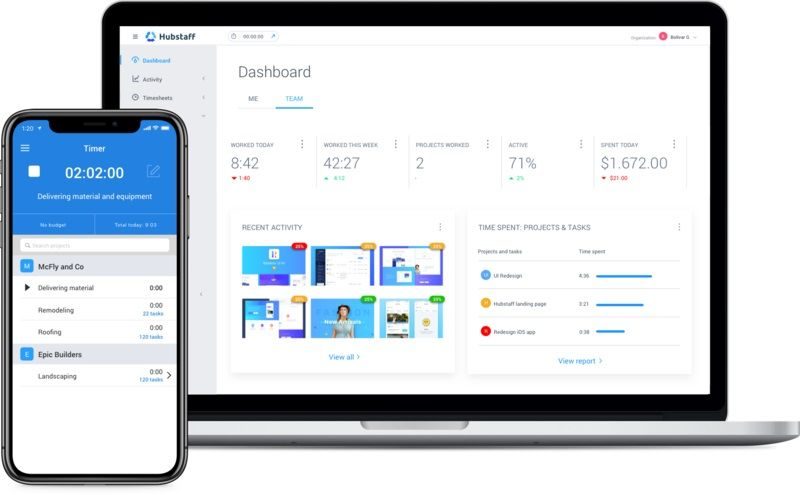 Employee monitoring software Hubstaff differs slightly from the competitors we've listed above in its democracy and its focus on remote employee monitoring.
Hubstaff's advantages:
Integration with over 30 apps including Basecamp, Trello, Asana, Github, and Paypal.
Possibility to pay salaries for the hours employees worked.
The program also allows you to search for freelancers around the world thanks to the built-in service.
Periodic screenshots of the screen take up less disk space than a video recording.
Ability to track project work, integration with CRM systems.
GPS tracking function, the program works with iOS and Android
How does Hubstaff work?
The program is installed on the cloud, similar to Activtrak and Teramind.
Limitations:
There are no functions of user online monitoring and video recording of the screen.
The program doesn't work with Linux, some people may find it a significant shortcoming.
Very complicated user interface, it takes time to learn how to use all functions of the program.
Who does it suit?
The program definitely suits small companies that work with remote employees. Hourly payroll function will allow you to fully automate the process of cooperation with remote workers.
Hubstaff's review: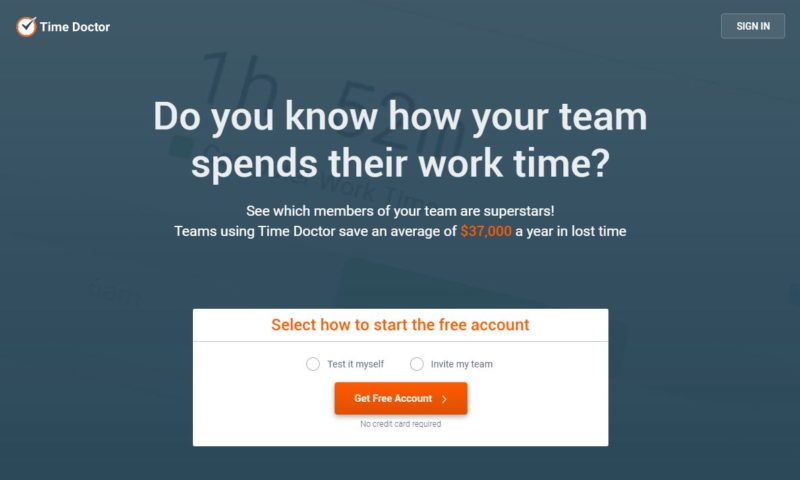 Time Doctor is an employee monitoring software that has advanced time tracking features. Just like Hubstaff, the program is suitable for companies with remote employees or those that work with freelancers.
Time Doctor's advantages:
The program is easy to use. It records productive and unproductive time very accurately.
Integration with a range of apps such as Trello, Slack, Asana, GoogleApps, GitHub, Bitrix24, Zoho CRM.
The program works with all popular platforms – Windows, Mac, Linux, Android, iOS.
The program takes screenshots from users' webcams.
How does Time Doctor work?
The process is similar to the previous 3 programs.
Limitations:
No online monitoring and video screen recording.
Old-fashioned and confusing user interface. You need to study a lot of manuals to start using the program.
Price. Using the program will cost you $10 per user per month regardless of the term of licenses.
Who does it suit?
Time Doctor program is often called Hubstaff's equivalent as it's also focused on controlling the work of remote employees.
Time Doctor's review:
Hope my review will help you choose the program you need!