Last Updated on January 24, 2023
UI/UX design is essential to a well-functioning website or app. User experience can make or break software, websites or apps, but implementing a few of the most common practices can add to user retention.
A few of the design tips that a dedicated software development team can follow to enhance their UI/UX are:
Use Wireframing and UI Prototyping
When creating the design, you'll want to use wireframing and UI prototyping to better understand the key functionality of the site. These pre-build basics allow you to test a site, validate the design with testing and show the prototype to developers and users prior to launching.
Through wireframing and prototyping, you'll save time in the long-term and have a better overall understanding of your design as a result.
Define Interface Usage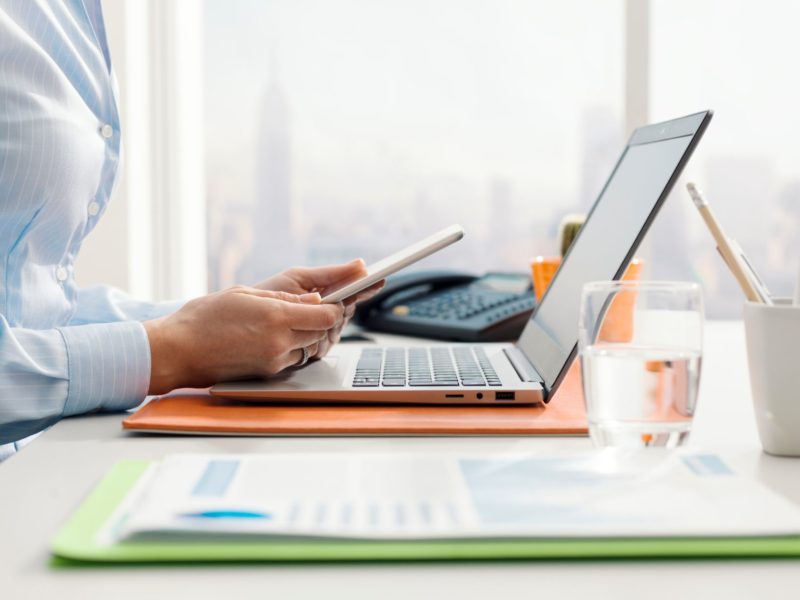 UI/UX design is meant to help users interact with your app or site. If you don't know what user interactions should be, it will make it much more difficult to add in proven design techniques. A few ways in which users will interact are:
Button tapping
Swiping
Dragging and dropping
Of course, there may be an app and website design to consider, and in this case, the user may also:
Point and click
Type in forms
Draw on the screen
Use keys and shortcuts
Through testing and a thorough understanding of user interface usage, it's possible to enhance the UI/UX from the start.
Focus on the Flow of the Interface
Flow is everything when it comes to interface design. You should use the flow of your site to make appropriate changes to the interface. A few key areas that you'll want to focus on are:
The top of the page or app. Above-the-fold, or the area of space before a user has to scroll, is a prime area of navigation. This space is where users concentrate and will be a key area for navigation.
Consistency is key when trying to navigate through a site. If the interface or navigation aspects change from one page or screen to the next, it will make it difficult for users to seamlessly go through the app.
Dead-end pages, or those sneaky pages where you never really meant for users to be, should be avoided. If a page creates additional work for a user, it's often best to eliminate or redesign the page so that there's an easy, natural exit available.
Common designs are good. Users that need to learn something new when navigating may not stick around. Following common interface and design patterns is a great option especially for a new app, software or website.
Flow is important, and it will allow users to go from one element of a site to the next as fluidly as possible.
Users Shouldn't Have to Guess If There's More Content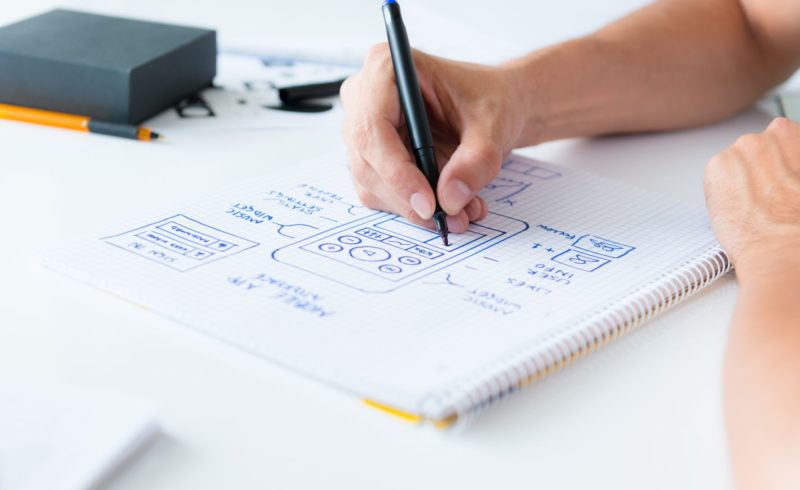 If users have to guess whether there's more content, it will not be good for their overall experience. You should only make users scroll when it's apparent that there's more content available. A few tips to remember are:
Pages or screens should only be as long as they must be because users will not scroll to great lengths for no reason.
Visual indication of where more content is available will help enhance the user experience.
Contrast and Colors are Important
The design should also focus on contrast and colors. You'll want to make sure that the content and colors are good for all users, including:
Buttons and call-to-actions should all be designated for a single color. When you have a single color for each, it will make navigation much easier and allow for a standard focal point for buyers, subscribers or user action.
Blue colors should only be used for links because blue is associated with links. If you use blue in your text, it can confuse the user.
Screen glare can be a massive issue, depending on the colors you use. Check your site's contrast on mobile to ensure glares do not make the site or app unusable.
Dark colors should be reserved for the background, while warm colors should be used for the non-background elements.
Of course, these are just a few of the many UI/UX tips and tricks that can completely transform a user's experience. If you follow these tips, and there are many more practices to follow, you'll be able to keep your users happier when navigating your site, app or software.