Last Updated on January 24, 2022
Core competence in the market today involves much more than offering the right products and services, as it extends to customer-outreach efforts. Leading brands have proven over and over, that supremacy can only be attained by keeping touch with the target clients or market.
This is primarily why all leading companies in every industry always place their best foot forward when it comes to maintaining a robust market presence. The science behind this is simple, as the human brain is ingrained to consider what they see and associate with more often.
As such, by having a business become ever-present in the market, it will gradually attract more and more customers. This will consequently make the business become a renowned brand, which allows it to achieve its primary objectives quickly and massively grow.
The big question that businesses have to handle today is how to effectively reach out to their clients and enhance their market presence. Primarily, this involves focusing on practical marketing and advertising techniques that will enable them to outshine the competition.
In the age of digital marketing, it is only natural that most businesses have their efforts placed in increasing their online visibility. While this is expected of any business that wants to reach out to a broader range of clients, it must not be the only focus.
This is because the old school ways of getting into contact with the customer are still highly effective and must be equally given priority. One of the most effective channels of having a one-on-one interaction with your clients is through events.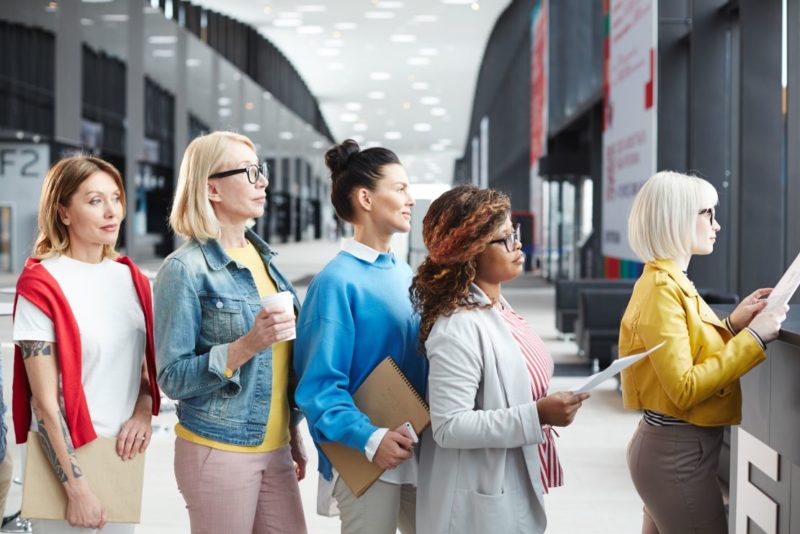 Events remain to be practical and highly effective for businesses as they break all barriers that hinder personal interactions with customers. The best part is that unlike most marketing outreach techniques, every business, regardless of size and financial capacity, can take advantage of it.
As such, whether you have just set up a business or are planning to launch a new line of products, it is vital to directly reach out to the market with an event. Overly, events should not only be a one-time activity that is undertaken and then forgotten but should be more consistent for the best results. Fortunately, there are lots of ideas for business events that can be embraced to make a brand gain market appeal and have better customer interactions.
How to make your events stand out and have the desired impacts
It is not enough to wake up one morning and decide to host an event without backing it with the right planning. The suitability of a business event is limited to how well it is centered on promoting a brand while focusing on the target audience.
How you approach a trade show must be completely different from when you host a charity event for the local football team or orphanage. It is, therefore, crucial to master event marketing strategies and always strive to tailor each event to suit the theme of the day. A foolproof way is to have every event focused on clear objectives and guidelines to dictate the direction it takes.
The next crucial factor to have in mind is the power of branding, as it is the one factor that will make your presence distinct in an event. Branded materials have a way of attracting the attention of the target audience and make the business visible even in a crowded place. They can even challenge themselves to go beyond what is expected, just like how Electrolux provided an ultimate kitchen island experience for their audience with their live cooking demo.
Since most events take place outdoors, it is a necessity to go for personalized canopy tents that will instantly send the right message. Professionally branded canopy tents have double benefits as they provide shelter and are equally a bold advertising platform. Not only will these tents attract the right audience, but it will give them a comfortable place to interact with the business.
It is not just the tents that must be branded, as the rule of the thumb is to brand as much as possible for an event. Largely, this involves going for eye-catching and creative signage that will make people curious about what the business has to offer.
As more people come to the tents, they should then receive branded brochures and have a professional staff answer all their questions. Equally, a business must always strive to have samples of the products they offer that can be given or sold to clients who have never tried them out.