Last Updated on January 15, 2020
Traveling can be a lot of fun – until you're stuck at the airport on a four-hour layover. Ugh! Or maybe you've been having second thoughts when you crossed the second river during your trek at a jungle.
No Wi-Fi for miles – just bugs and a looming typhoon. Oh no!
Discovering the world around you can be a great experience. But expecting the worst – such as long layovers or no internet – is something that every traveler must be prepared for.
For when those hours feel like a lifetime, here are a couple of tips to help keep you occupied:
Quick Ways To Entertain Yourself While Traveling
Catch up on your reading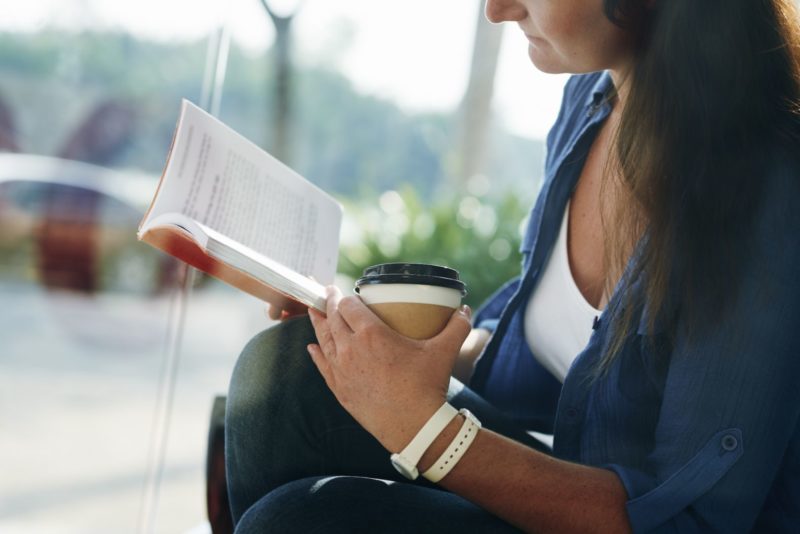 Whether it's on your Kindle or it's a physical book, reading is still one of the best ways to stave off boredom wherever you may be. Physical books are the best because they don't require batteries or charging. Sure, they're a little bulky, but you'll definitely be entertained no matter the weather or the situation.
Stuck at the airport and all the charging ports are taken? No problem, simply pull out a Paolo Coelho or a Bill Bryson.
Waiting for a friend at a cafe at the Place Dauphine? Why not pass the time with Frances Mayes or Mark Twain? It's inexpensive, you'll widen your vocabulary, and find adventure in the pages.
Pro tip: If reading isn't your thing and you have a longer layover in an exciting city like New York, leave your luggage with LuggageHero and go explore the city for a few hours. Depending on the length of your layover, you can stay close to the airport or go see a Broadway show – either way, you'll surely make the most of your time there.
Watch pre-downloaded movies/videos
Unstable or zero internet is something travelers can always relate to. While some have solved this dilemma with pocket Wi-Fi, you can still encounter problems in the most inconvenient of times. The solution?
Pre-download movies, videos, or TV shows using a reliable video downloader.
Services like BitDownloader, for instance, will let you download videos in HD from over 800 supported websites, including YouTube, Facebook, Instagram, Vimeo, and V Live.
Simply copy and paste the URL of the video on the search field, click Download, and wait for them to display all the possible download formats. Right-click on the file you want and select Save As to download on your device. It's quick, easy, and FREE!
Doing this will save you the hassle of looking for internet to catch up on those episodes, or when you want to watch your favorite movie again. By pre-downloading your videos with BitDownloader, you can feel confident that you'd have something to entertain you, wherever in the world you may be. Plus, your videos will always come out crisp, clear, and sharp.
So be sure to bookmark their site so you can download your favorite videos to watch anytime, and anywhere – even without internet!
Listen to your travel playlist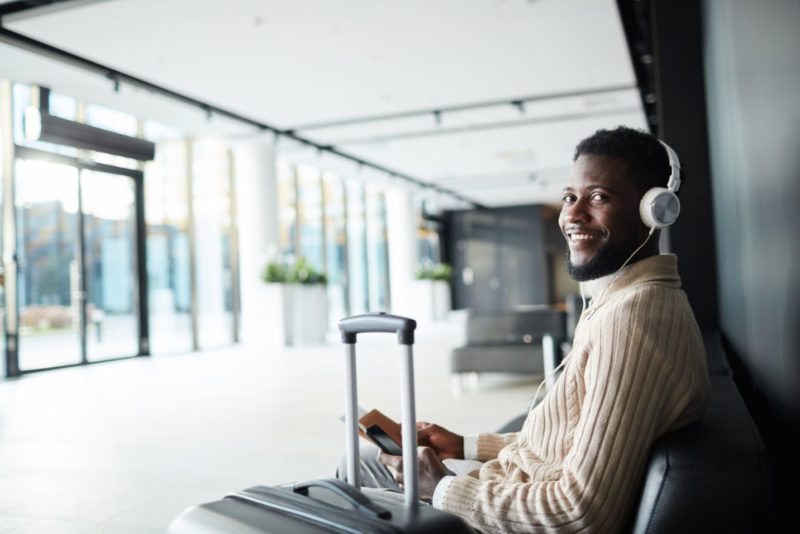 If you haven't created a travel playlist yet, you should! Collect all your fave tunes ready to play using your phone's music app, or use premium services like Spotify. They have users who create interesting playlists for all occasions (break-up, reunion, back-to-school, rainy days, etc.).
For those who haven't made their playlists yet, you can make one while you wait for your flight. For instance, if you're traveling to Hawaii, you can pick songs that radiate that Aloha vibe (e.g. Over the Rainbow by Israel Kamakawiwo'ole, or Sitting, Waiting, Wishing by Jack Johnson).
Play it to help you relax, or to pump you up for days of nonstop adventure!
Plan your itinerary
Even if you're not keen on planning, taking those extra minutes to map out where you're going and what you want to do can make a big difference during your trip. Why pay travel agents when you can do it yourself?
So if you catch yourself at the airport with nothing to do, take out a pen and notebook and scribble some notes, such as sights of interest, local delicacies you want to sample, or routes you want to take. Take this moment to think about stuff you may have forgotten.
Does your destination require special clothing like sarongs or slippers? Take note of what else you may need to buy when you get there.
Make lists, assign tasks to people in your travel group, or write down souvenirs you plan on buying.
Write in your journal or blog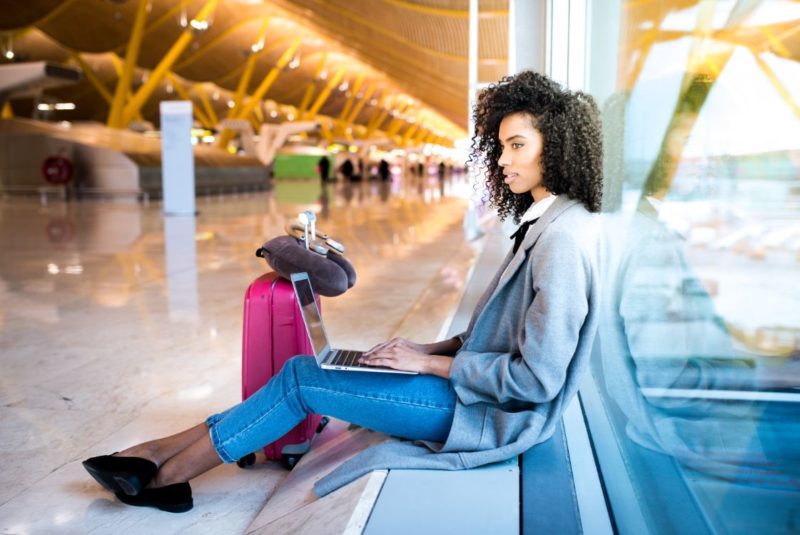 A journal or blog is a great way to remember your travels, as well as share them with friends.
Nowadays, travel journals can be spiced up with watercolor paintings, ink doodles, playful washi tape, and calligraphy. But you don't need to be an artist to make yours stand out. There are lots of free tutorials and walk-throughs online or on YouTube.
The important thing is to always carry your journal with you. Take it out when inspiration or boredom strikes. You can sketch a cathedral as you sip coffee at a nearby cafe.
Or you can write short poems while on a train. Note down street names, coffee shops, and even contact details of people you want to stay in touch with. Then put it all together in a beautiful layout when you get home.
The process is even easier for those who have a blog. You can write your travel musings directly online using an app or through your laptop. Don't forget to upload pictures of your trip to compliment your story.
Catch a quick nap!
Sometimes, you just have to catch up on those extra hours of sleep. This is especially true if you're the type who can't sleep anywhere or have trouble snoozing during a long-haul flight. A quick 20 or 45-minute nap is just the ticket to more energy come travel time. Just make sure that all your valuables are secured.
This works best if you have a travel buddy because you guys can take turns. But solo flyers can also take quick cat naps as long as they pick a good, safe spot.
How about YOU, what's your favorite way of entertaining yourself while traveling?