Starting your own business is never easy – but it is possible, it is doable. For anyone who is planning to, or are in the process of starting their own business, here are 50 inspirational, kickass quotes from successful entrepreneurs and business people.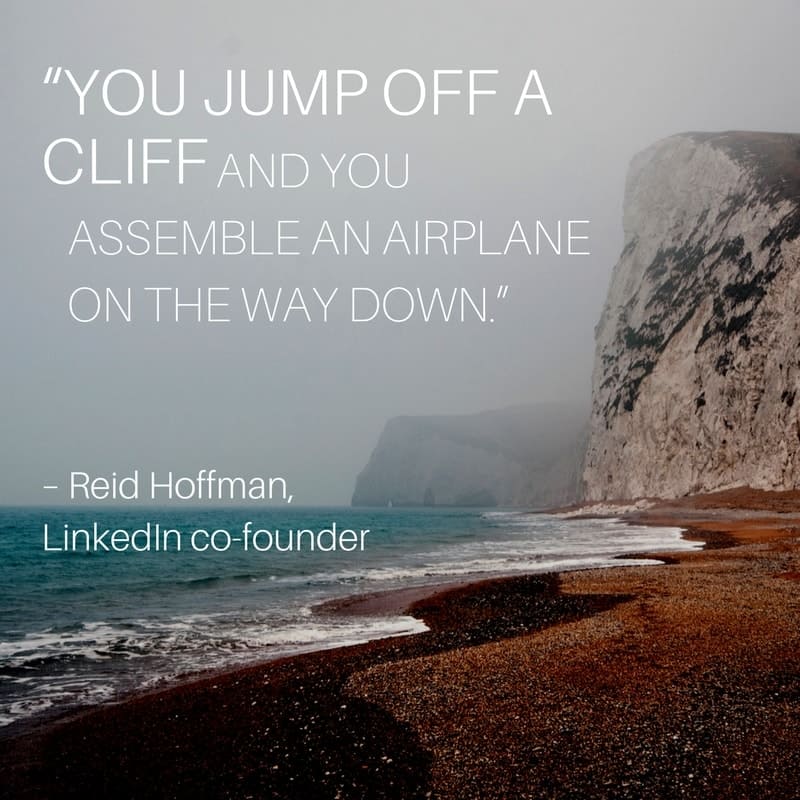 "You jump off a cliff and you assemble an airplane on the way down." – Reid Hoffman, LinkedIn Co-Founder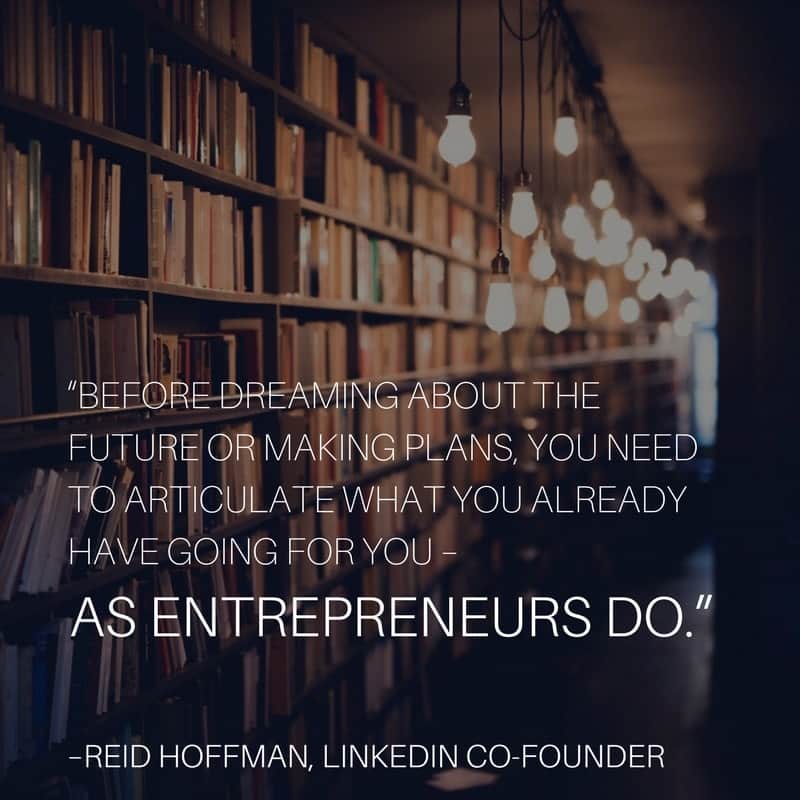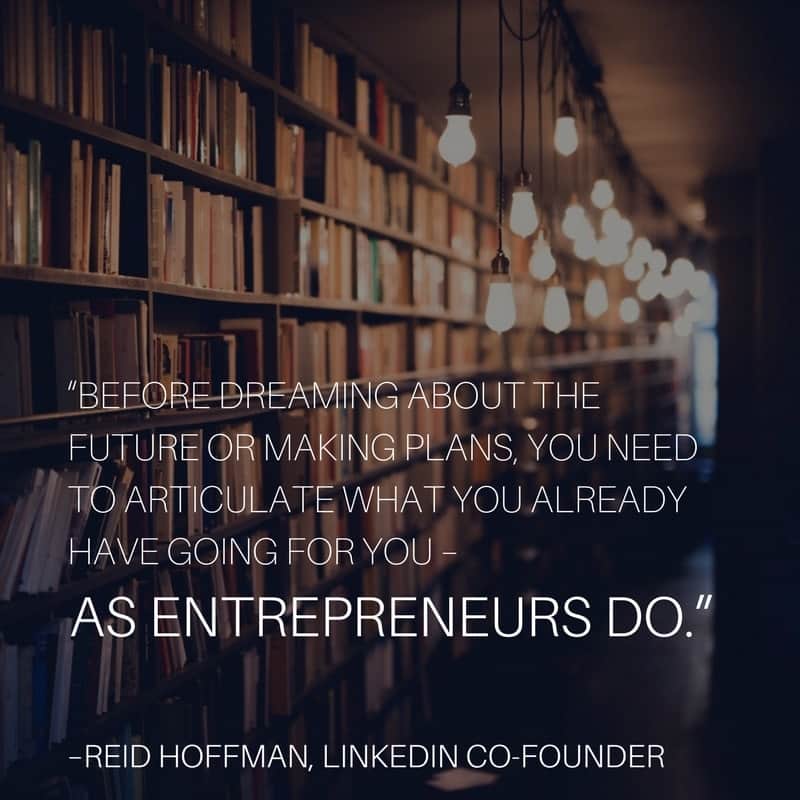 "Before dreaming about the future or making plans, you need to articulate what you already have going for you – as entrepreneurs do." – Reid Hoffman, LinkedIn Co-Founder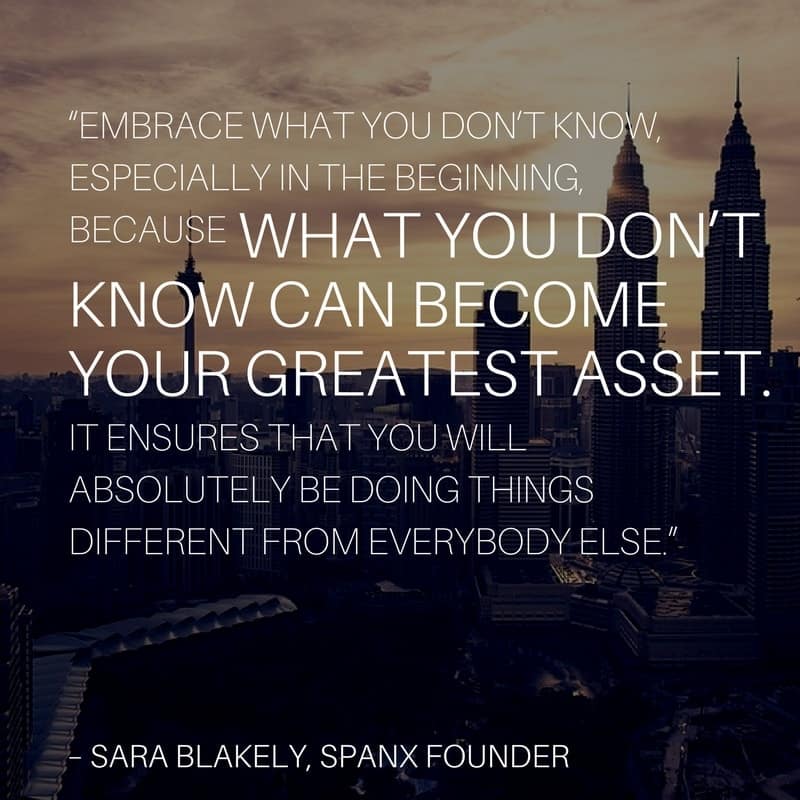 "Embrace what you don't know, especially in the beginning, because what you don't know can become your greatest asset. It ensures that you will absolutely be doing things different from everybody else." – Sara Blakely, Spanx Founder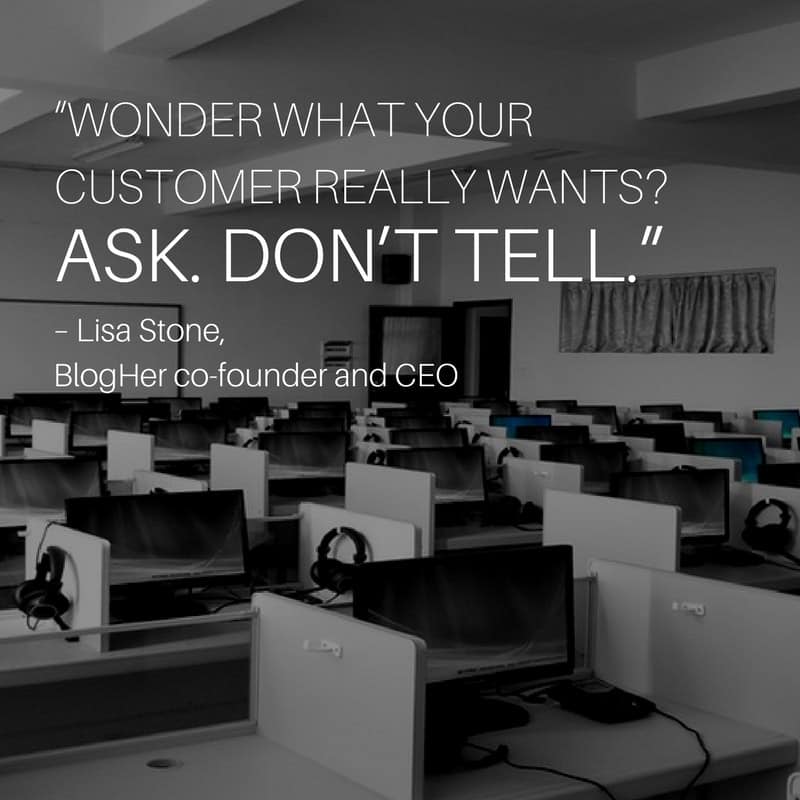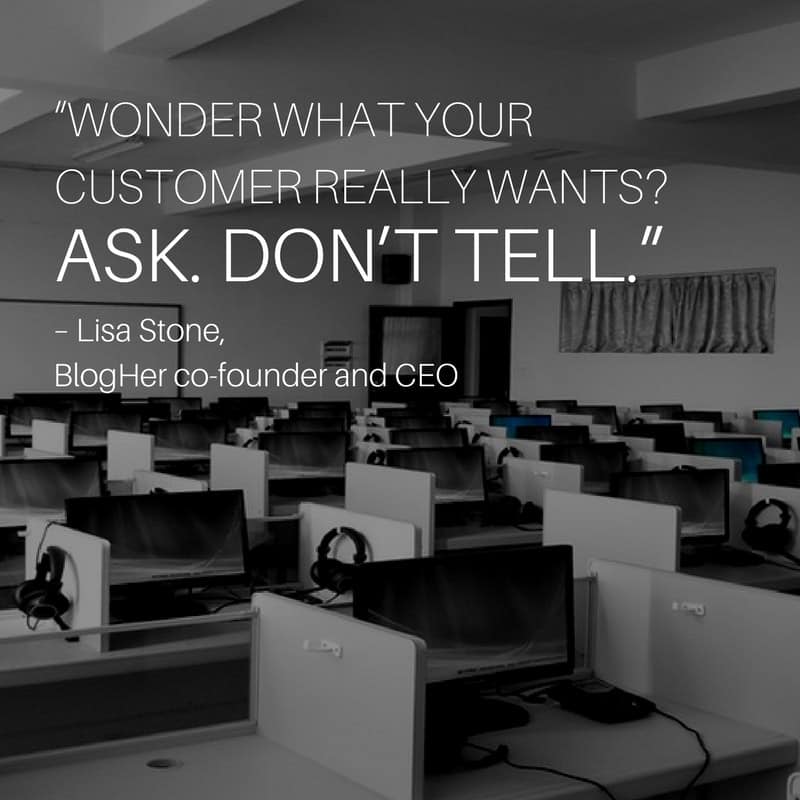 "Wonder what your customer really wants? Ask. Don't tell." – Lisa Stone, BlogHer Co-Founder and CEO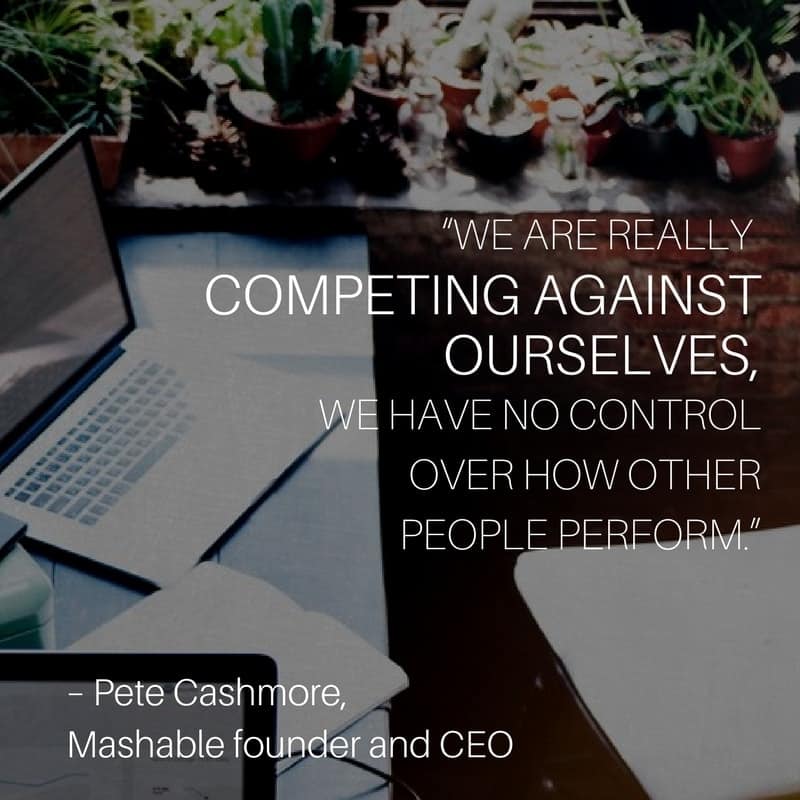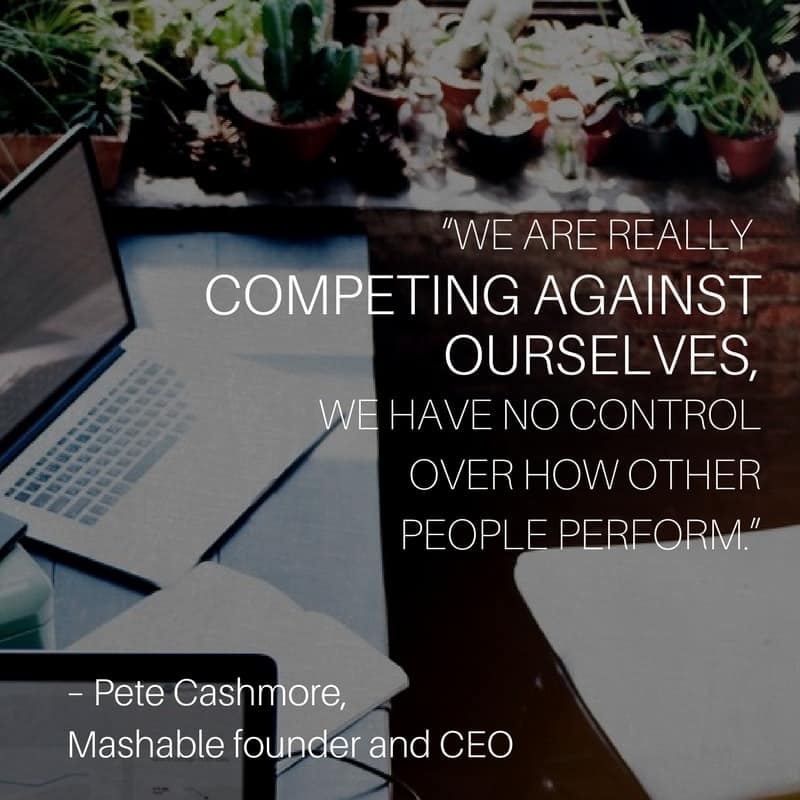 "We are really competing against ourselves, we have no control over how other people perform." – Pete Cashmore, Mashable Founder and CEO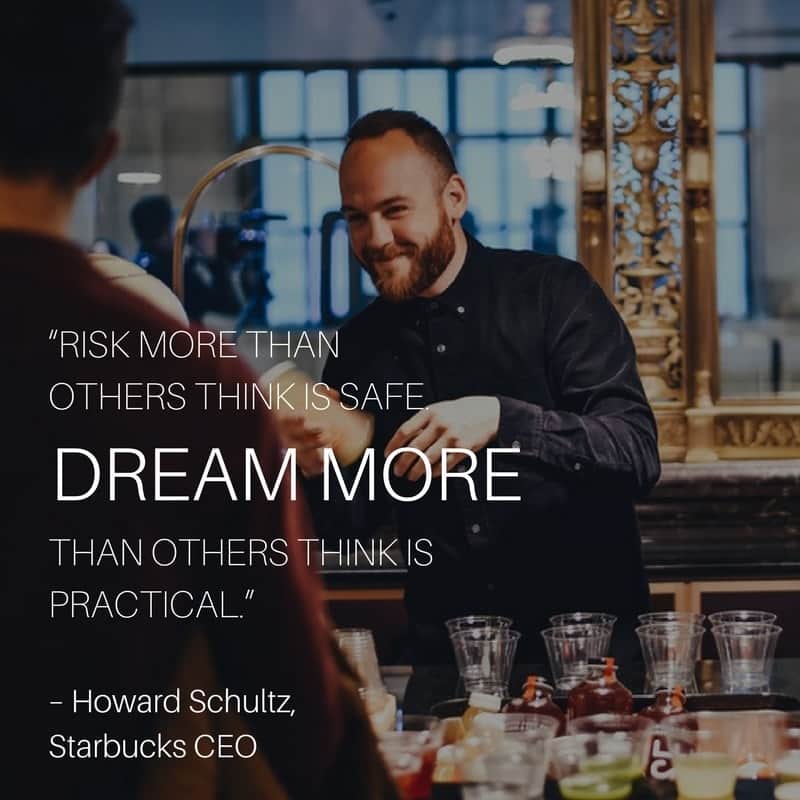 "Risk more than others think safe. Dream more than others think practical." – Howard Schultz, Starbucks CEO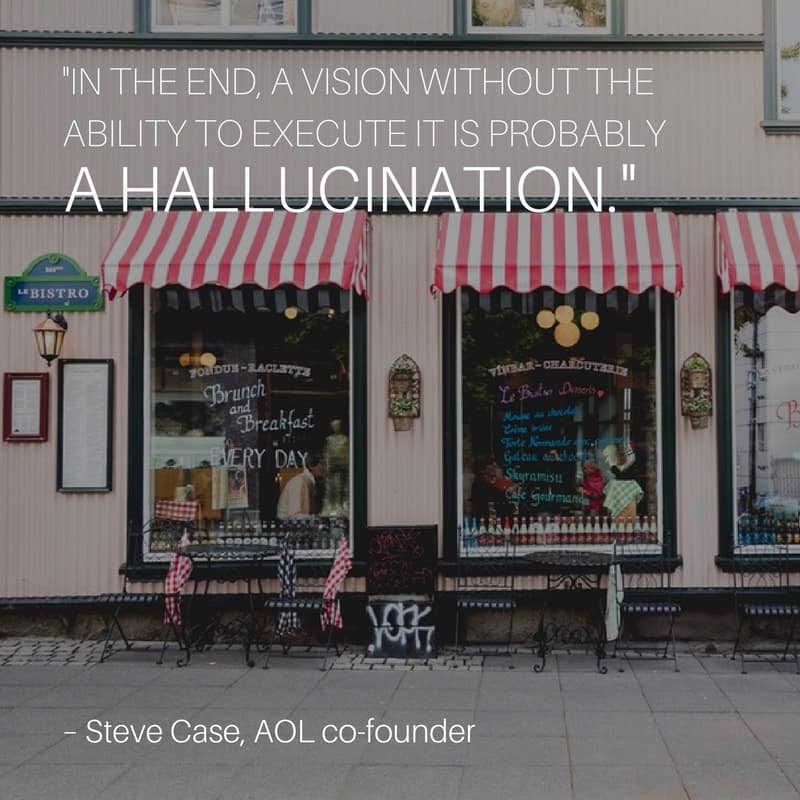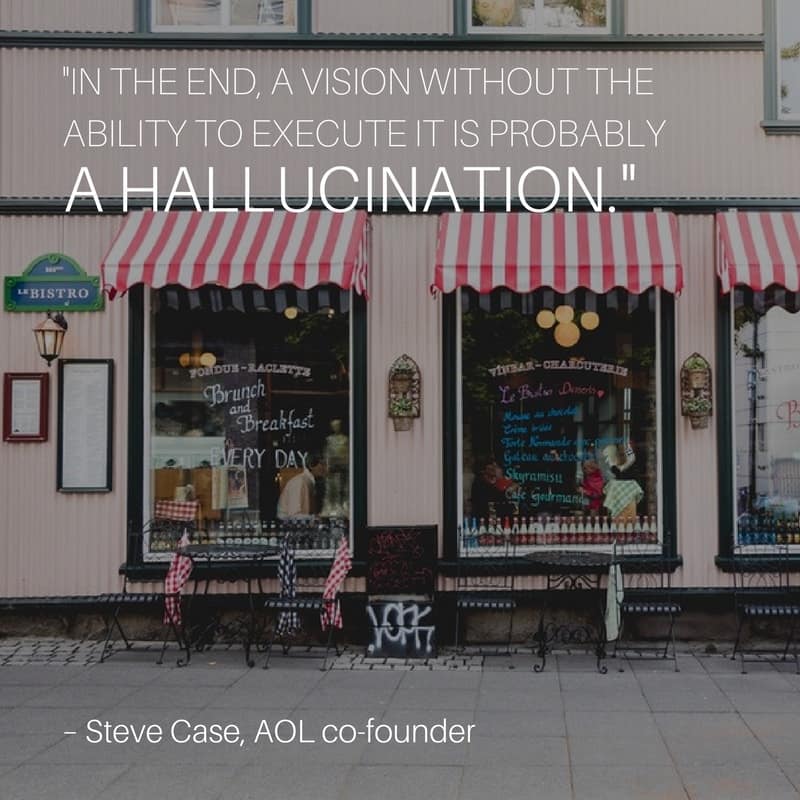 "In the end, a vision without the ability to execute it is probably a hallucination." – Steve Case, AOL Co-Founder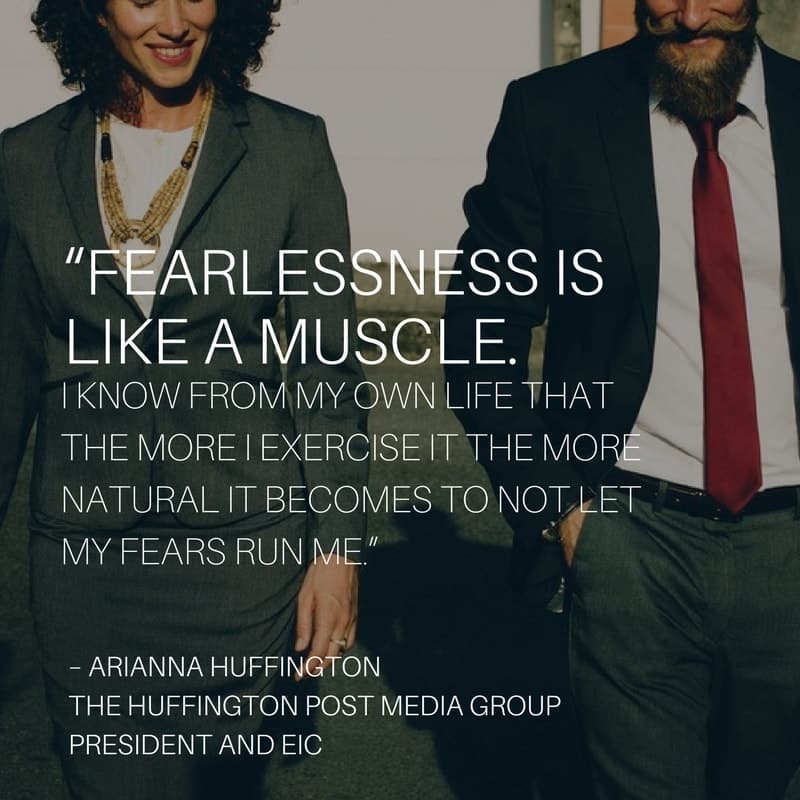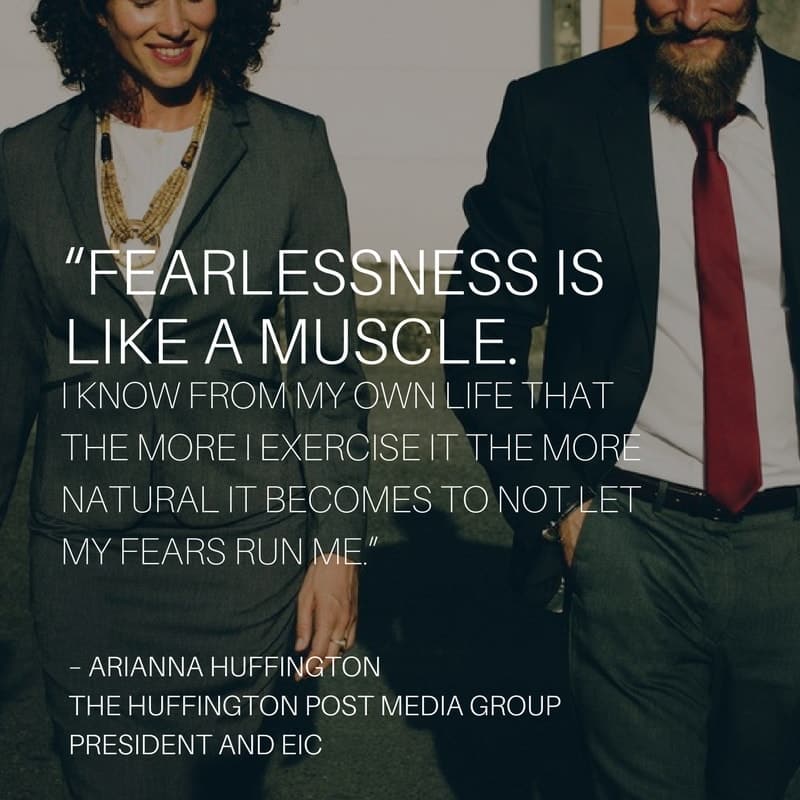 "Fearlessness is like a muscle. I know from my own life that the more I exercise it the more natural it becomes to not let my fears run me." – Arianna Huffington, The Huffington Post Media Group President and EIC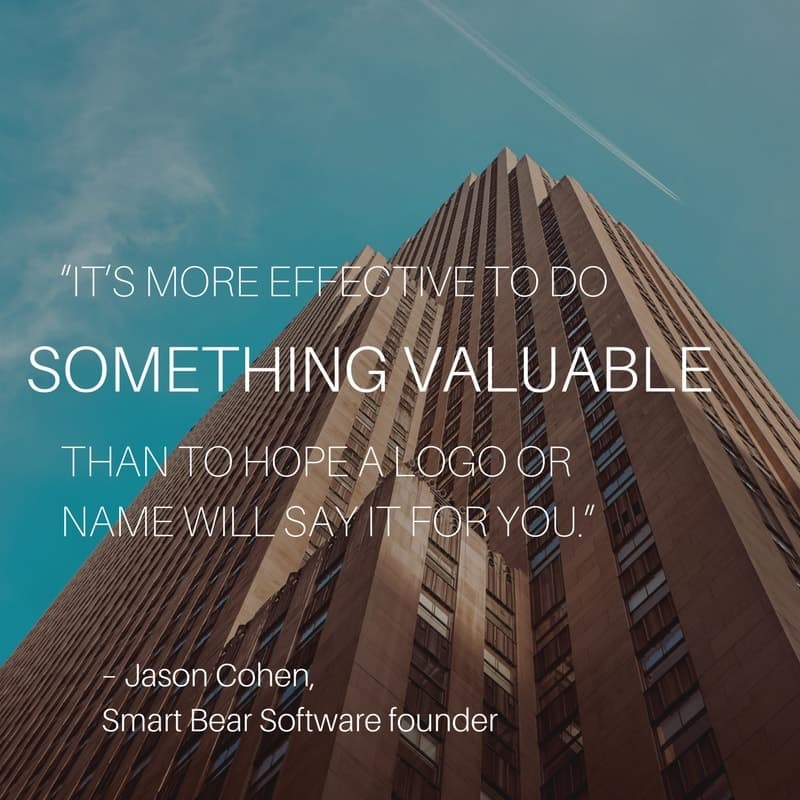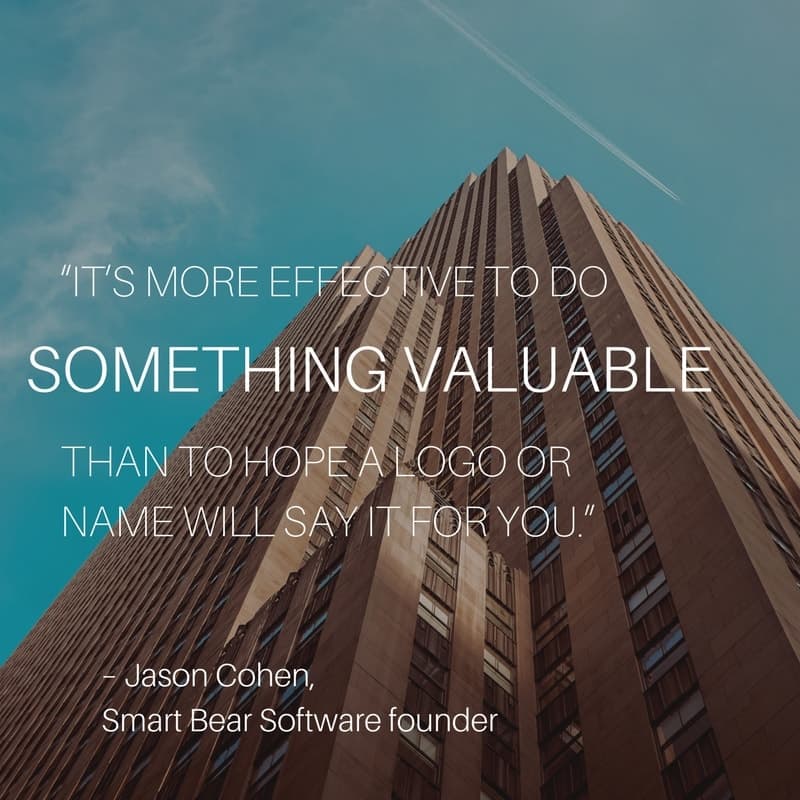 "It's more effective to do something valuable than to hope a logo or name will say it for you." – Jason Cohen, Smart Bear Software Founder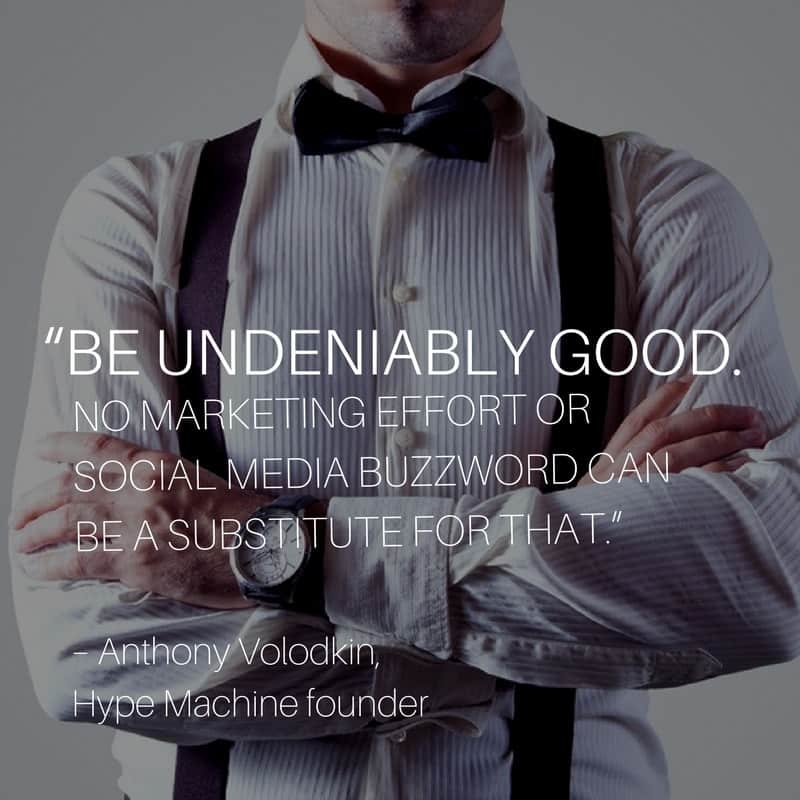 "Be undeniably good. No marketing effort or social media buzzword can be a substitute for that." – Anthony Volodkin, Hype Machine Founder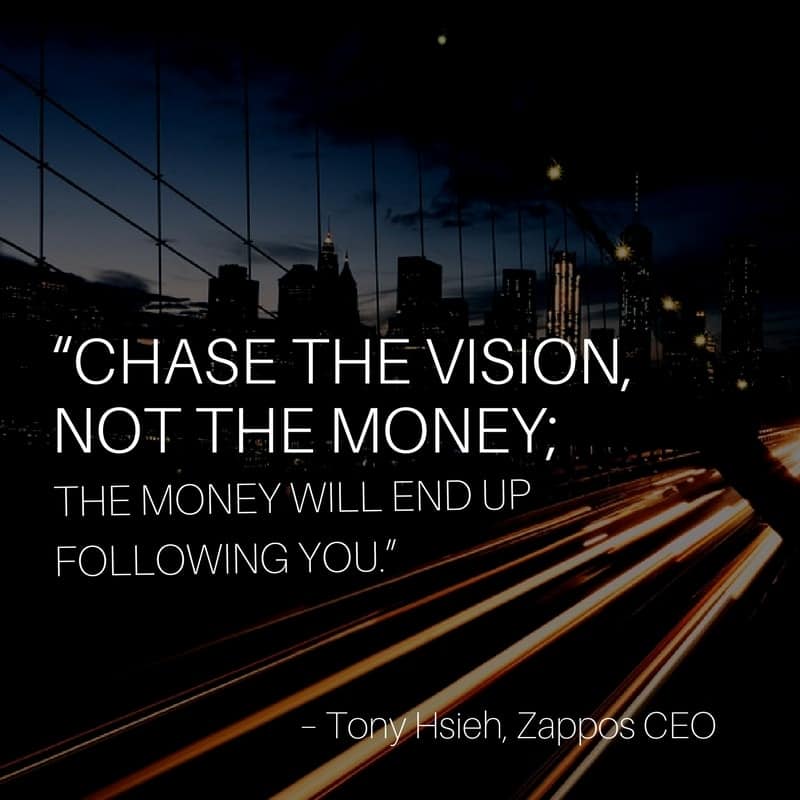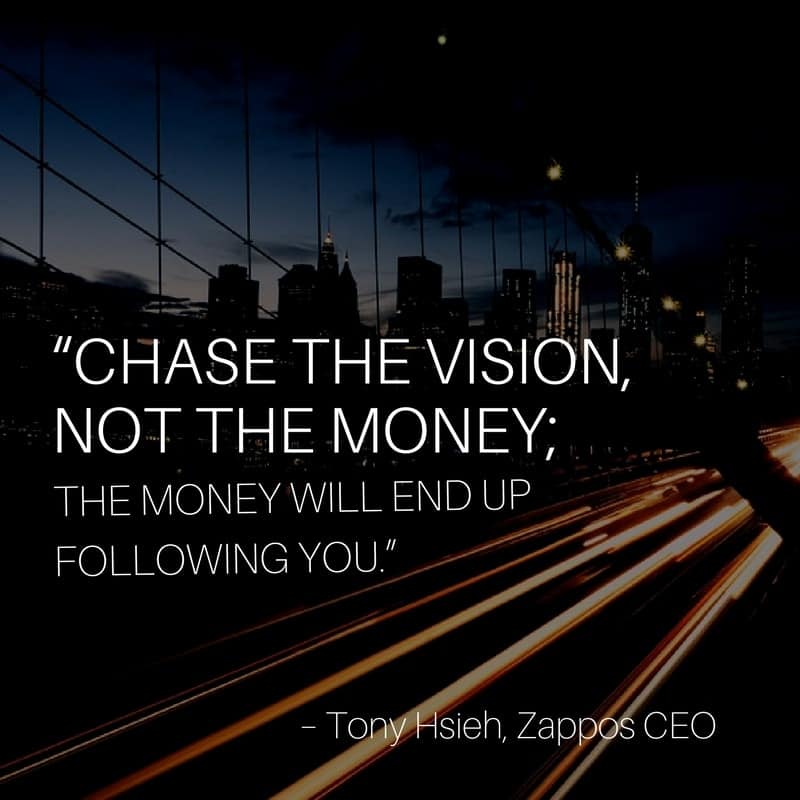 "Chase the vision, not the money; the money will end up following you." – Tony Hsieh, Zappos CEO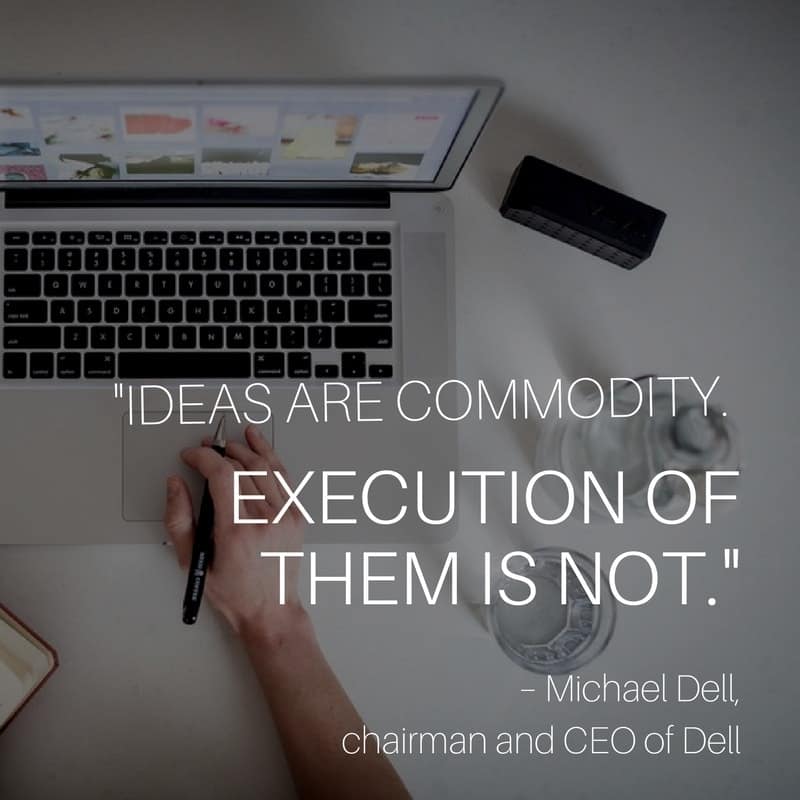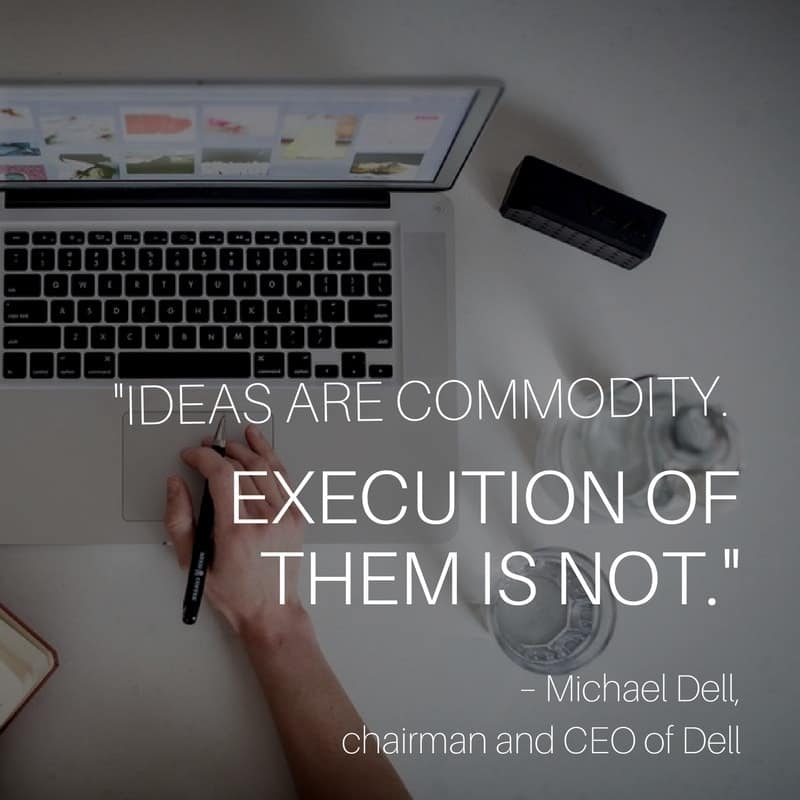 "Ideas are commodity. Execution of them is not." – Michael Dell, Dell Chairman and CEO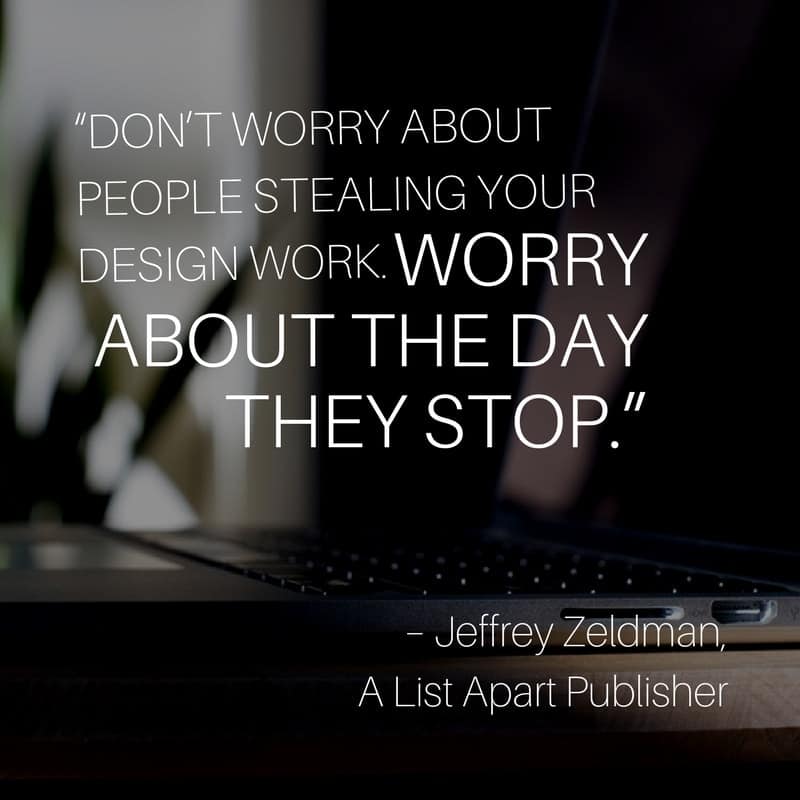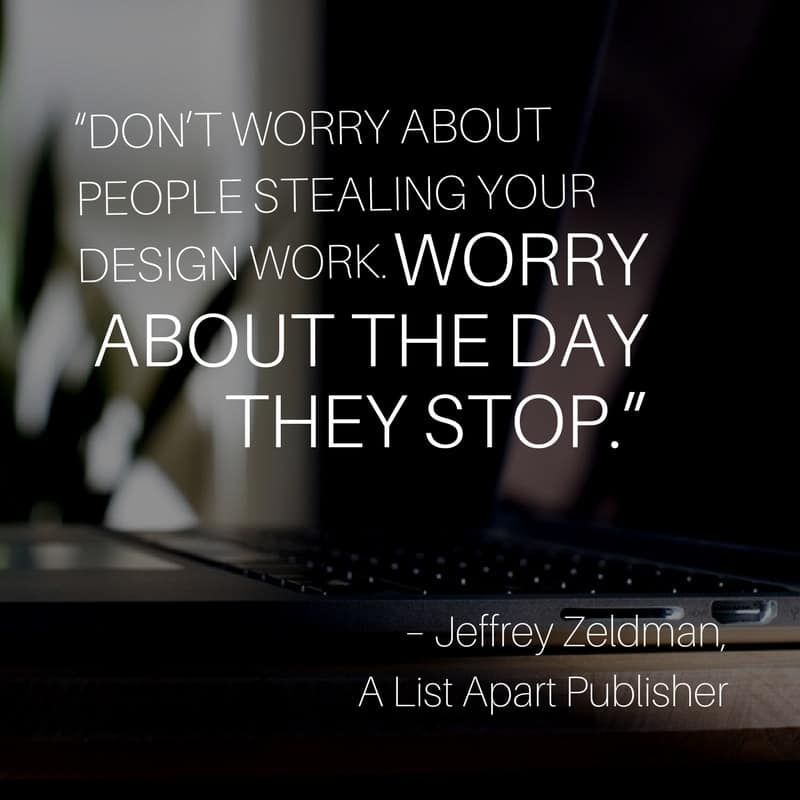 "Don't worry about people stealing your design work. Worry about the day they stop." – Jeffrey Zeldman, A List Apart Publisher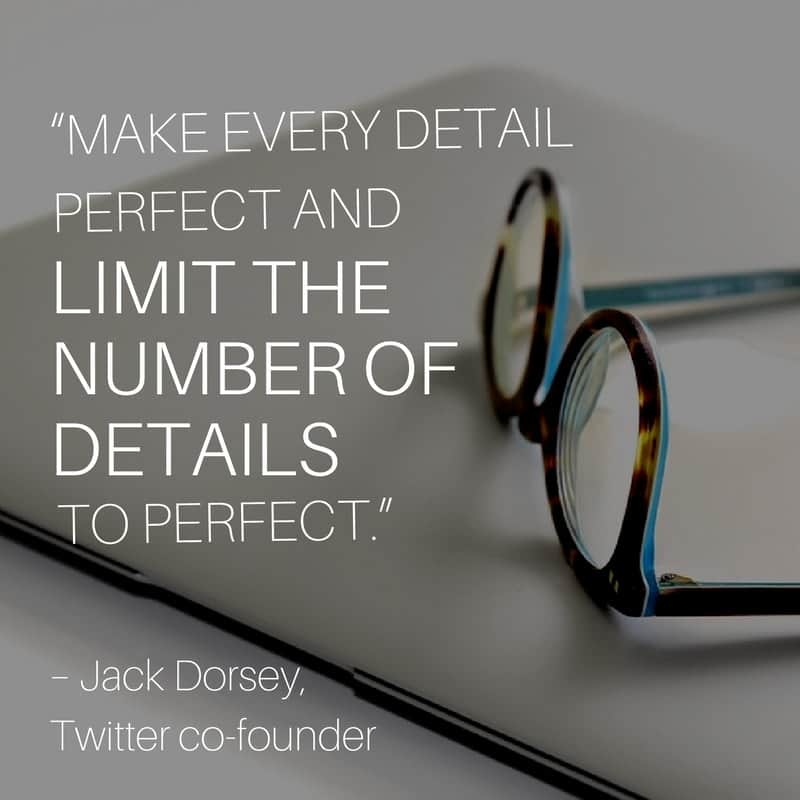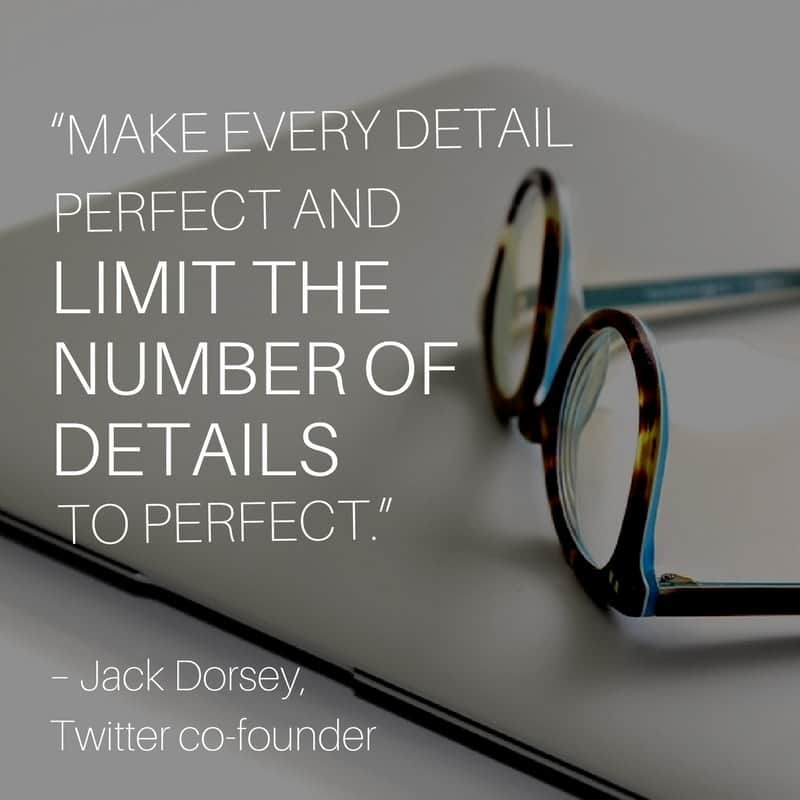 "Make every detail perfect and limit the number of details to perfect." – Jack Dorsey, Twitter Co-Founder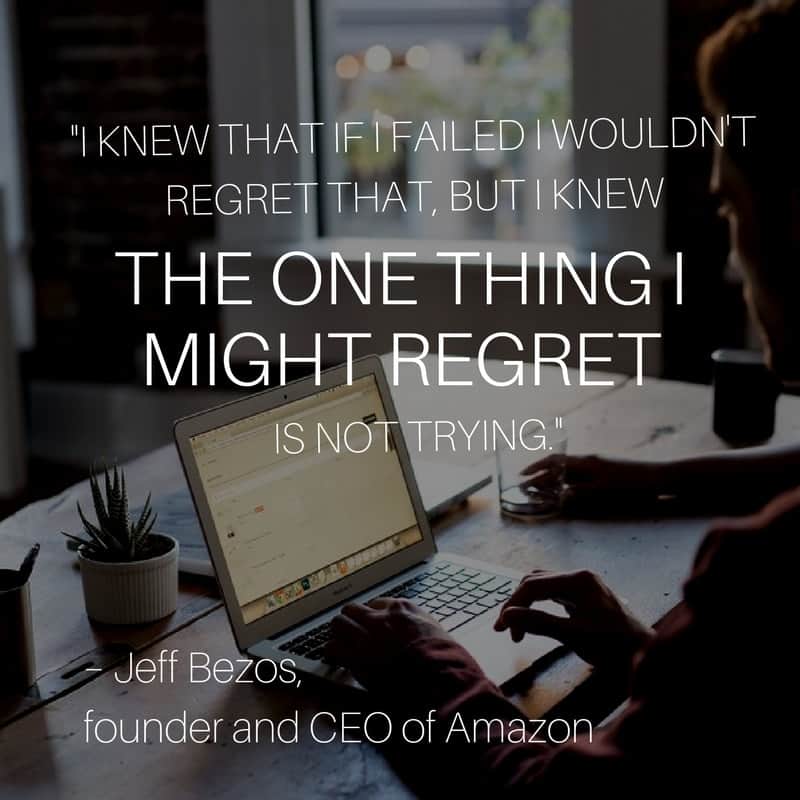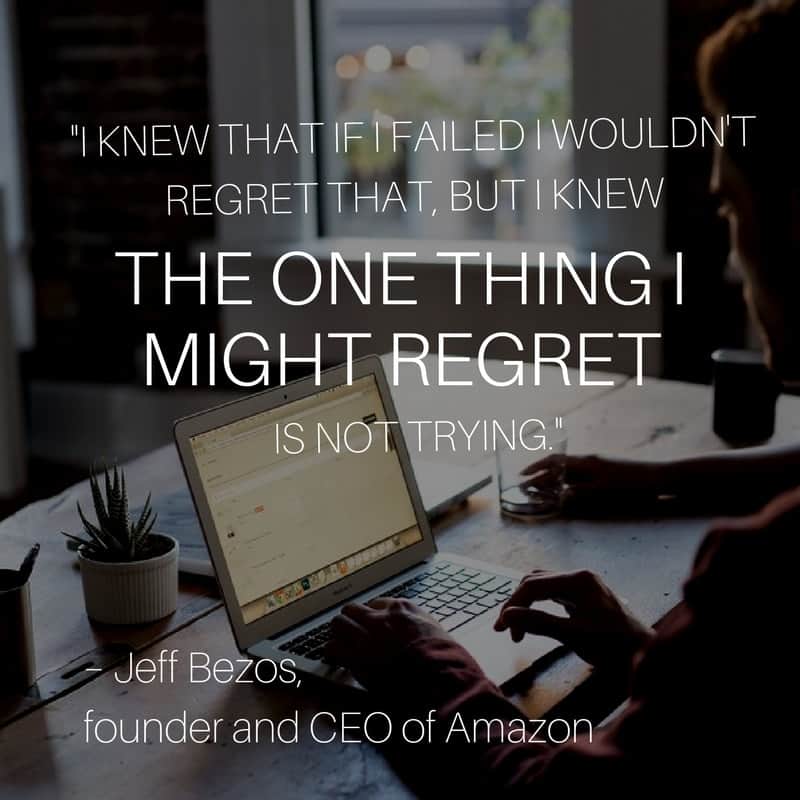 "I knew that if I failed I wouldn't regret that, but I knew the one thing I might regret is not trying." – Jeff Bezos, Amazon Founder and CEO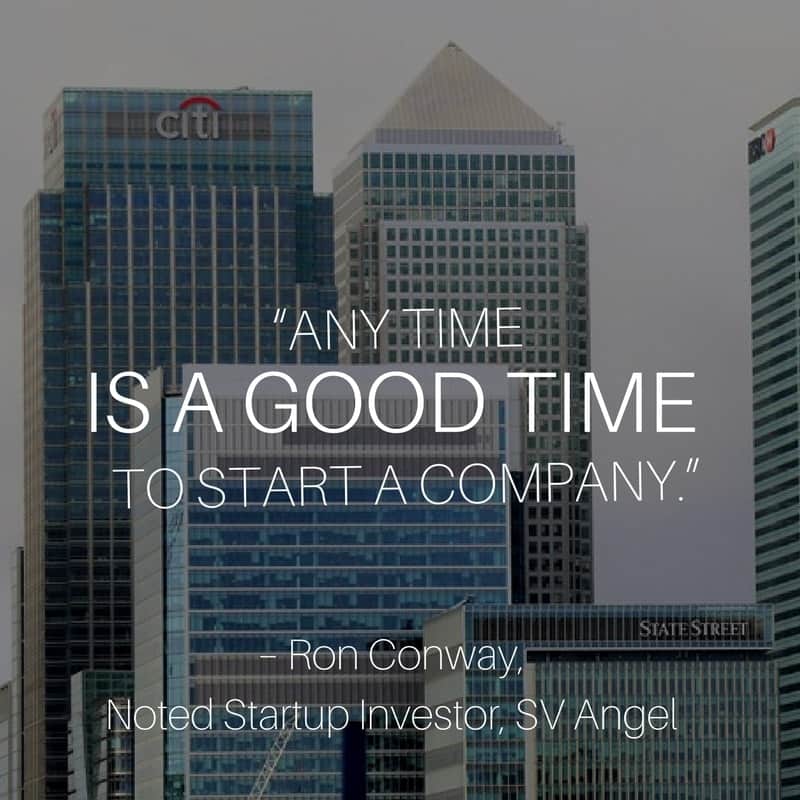 "Any time is a good time to start a company." – Ron Conway, Noted Startup Investor, SV Angel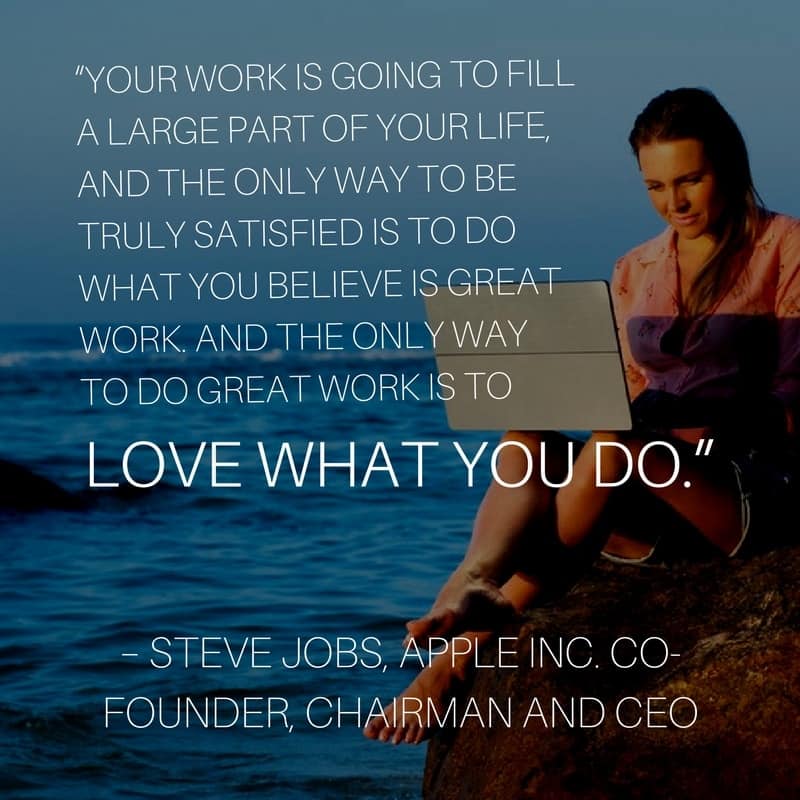 "Your work is going to fill a large part of your life, and the only way to be truly satisfied is to do what you believe is great work. And the only way to do great work is to love what you do." – Steve Jobs, Apple Co-Founder, Chairman and CEO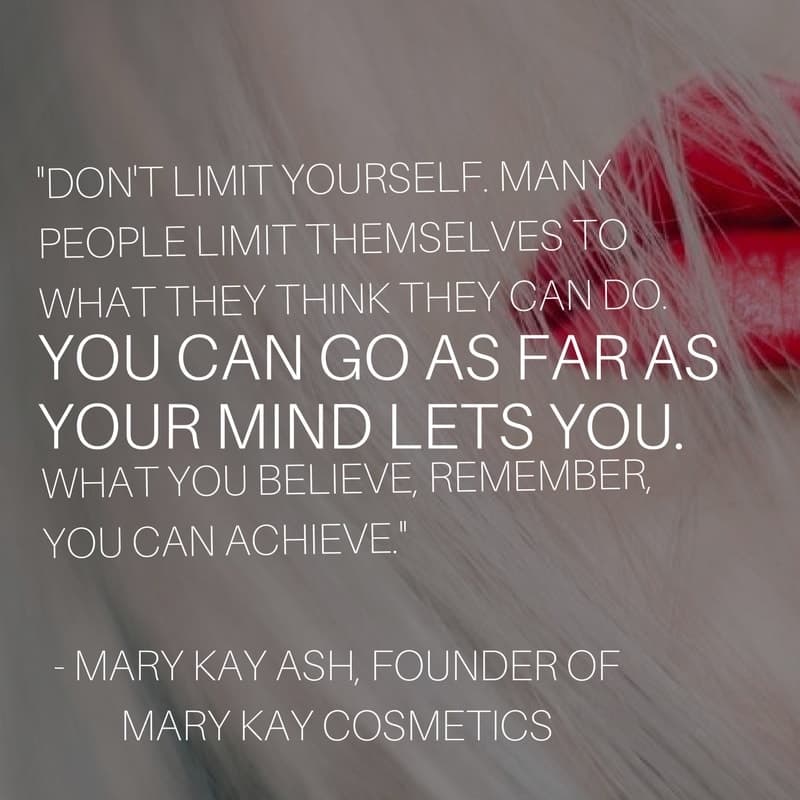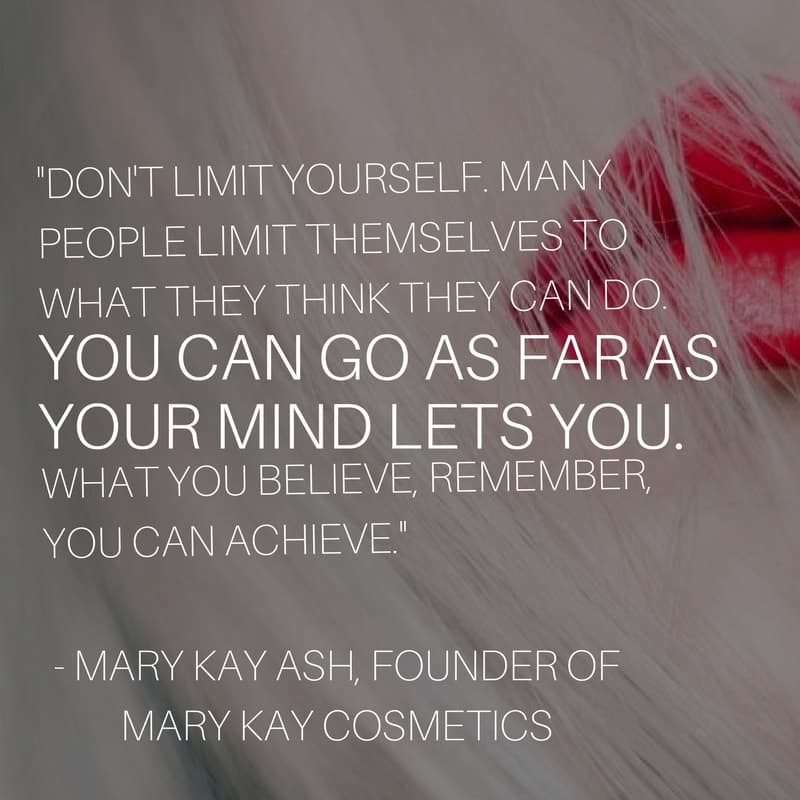 "Don't limit yourself. Many people limit themselves to what they think they can do. You can go as far as your mind lets you. What you believe, remember, you can achieve." – Mary Kay Ash, Founder of Mary Kay Cosmetics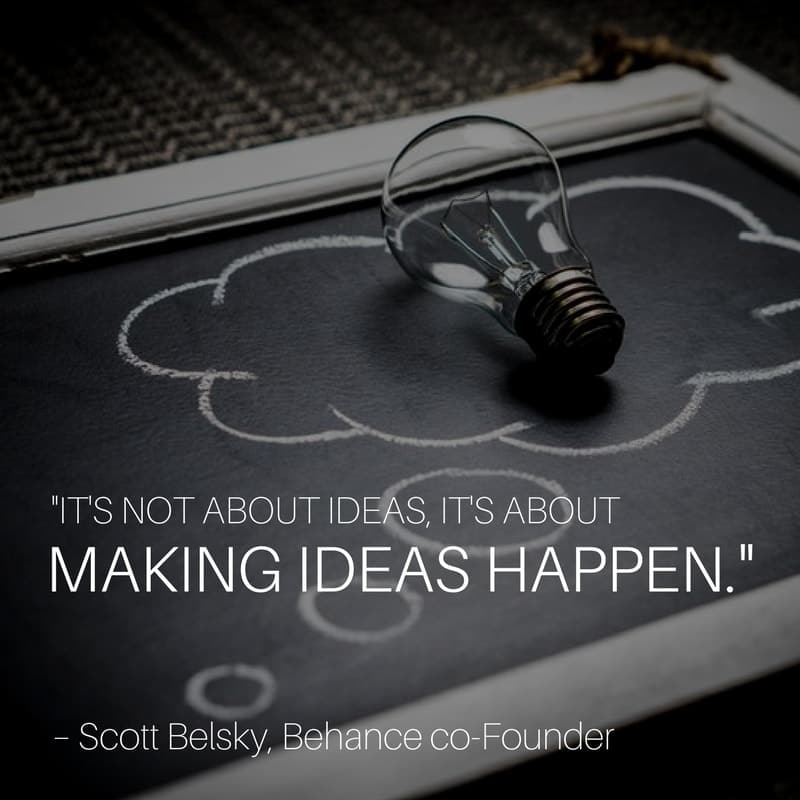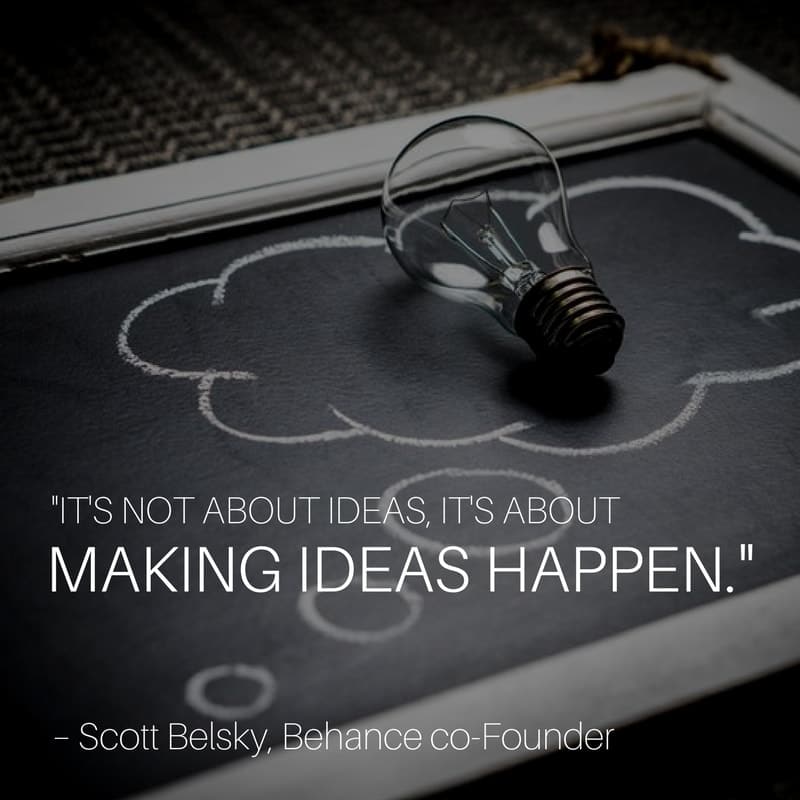 "It's not about ideas.It's about making ideas happen." – Scott Belsky, Behance Co-Founder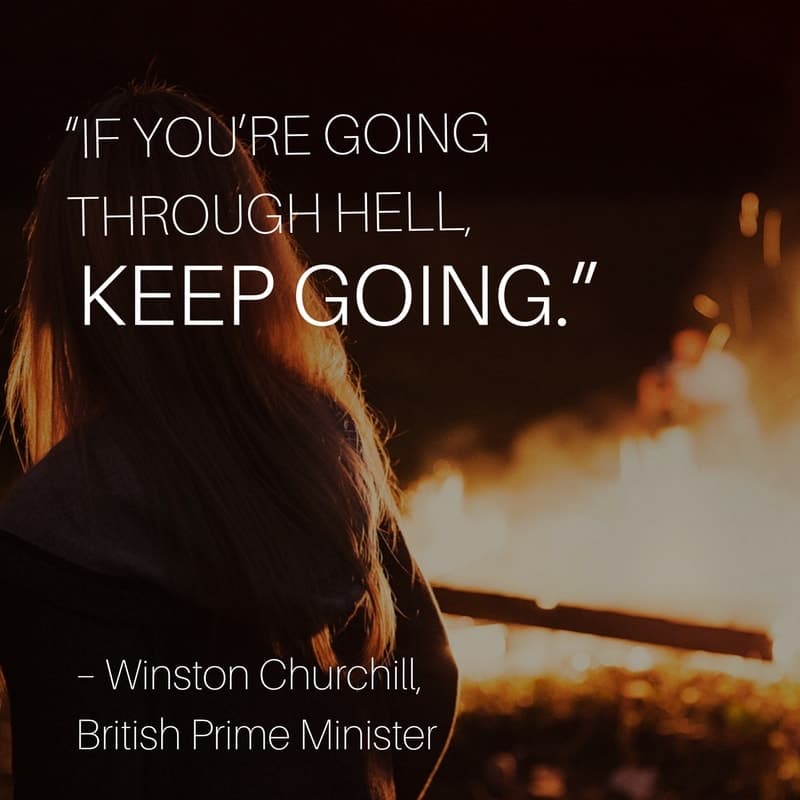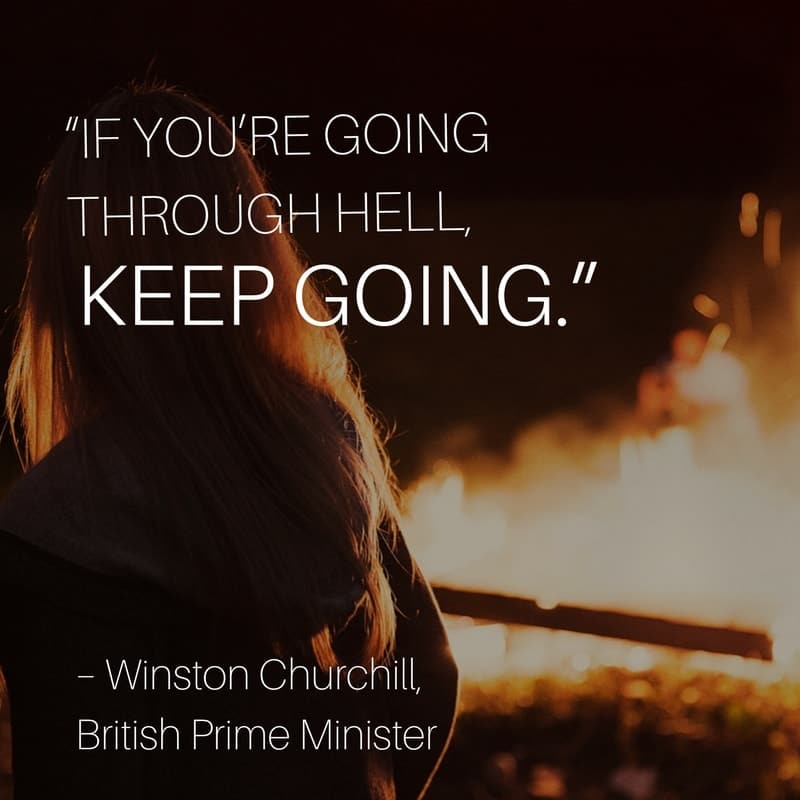 "If you're going through hell, keep going." – Winston Churchill, British Prime Minister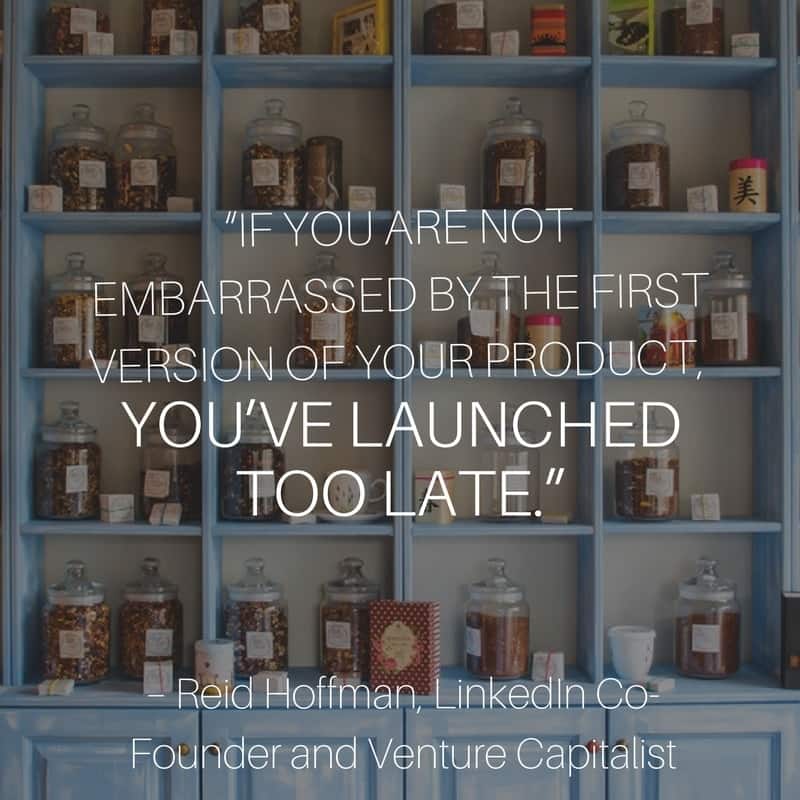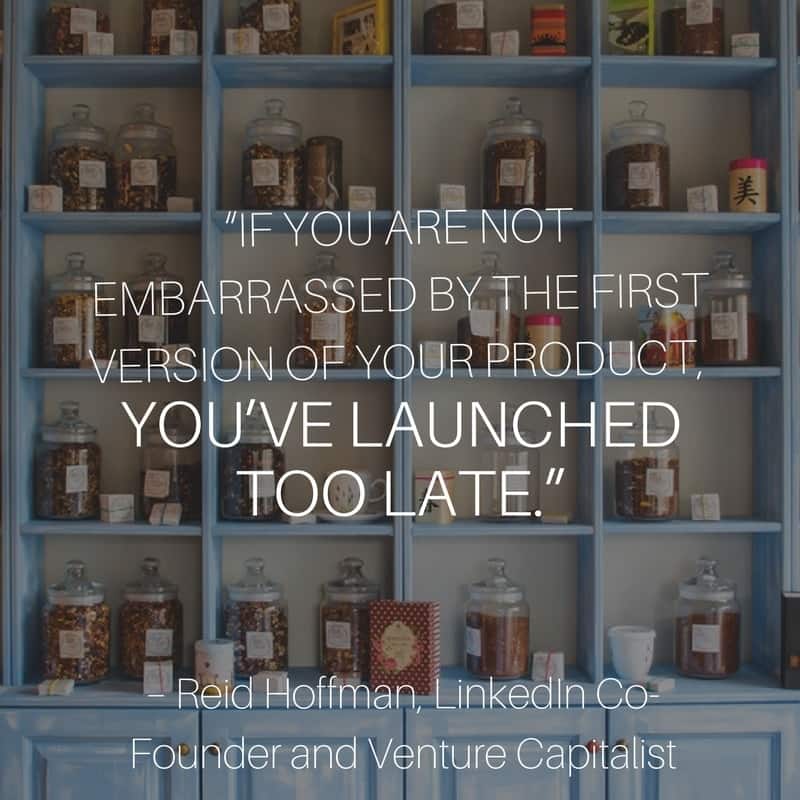 "If you are not embarrassed by the first version of your product, you've launched too late." – Reid Hoffman, LinkedIn Co-Founder and Venture Capitalist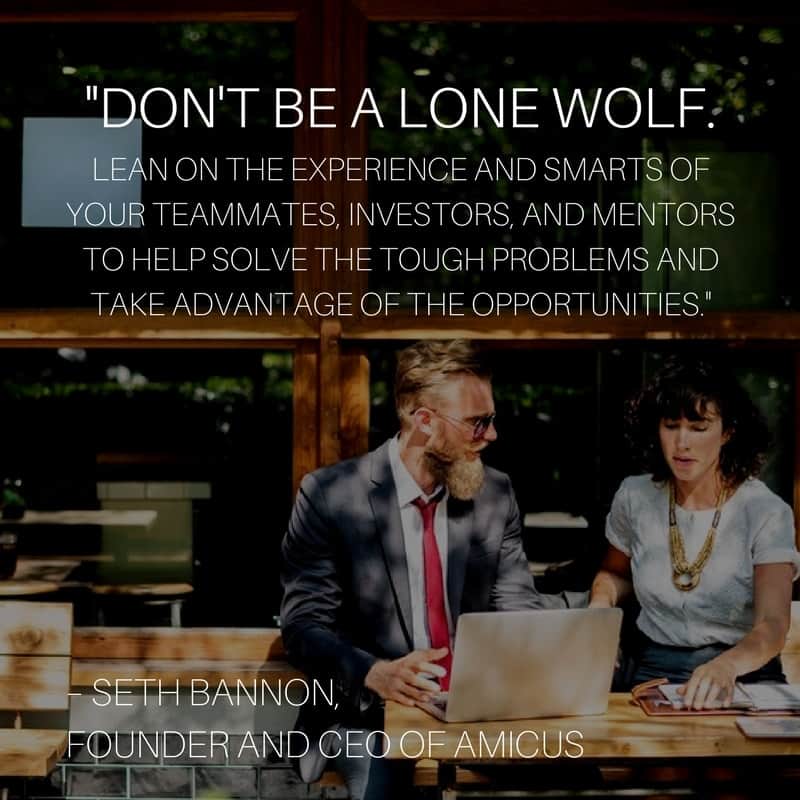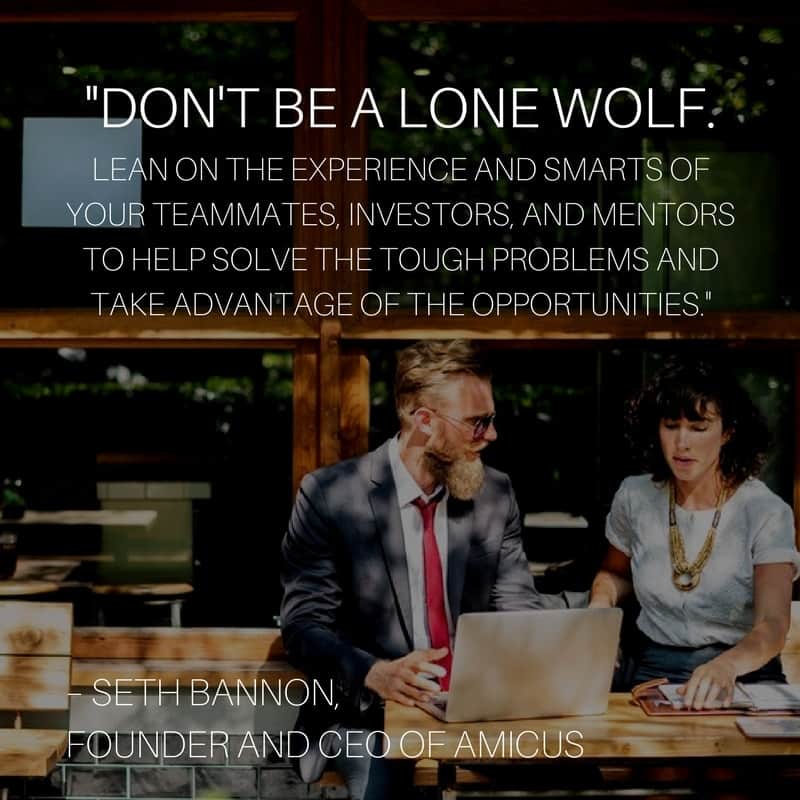 "Don't be a lone wolf. Lean on the experience and smarts of your teammates, investors, and mentors to help solve the tough problems and take advantage of the opportunities." – Seth Bannon, Founder and CEO of Amicus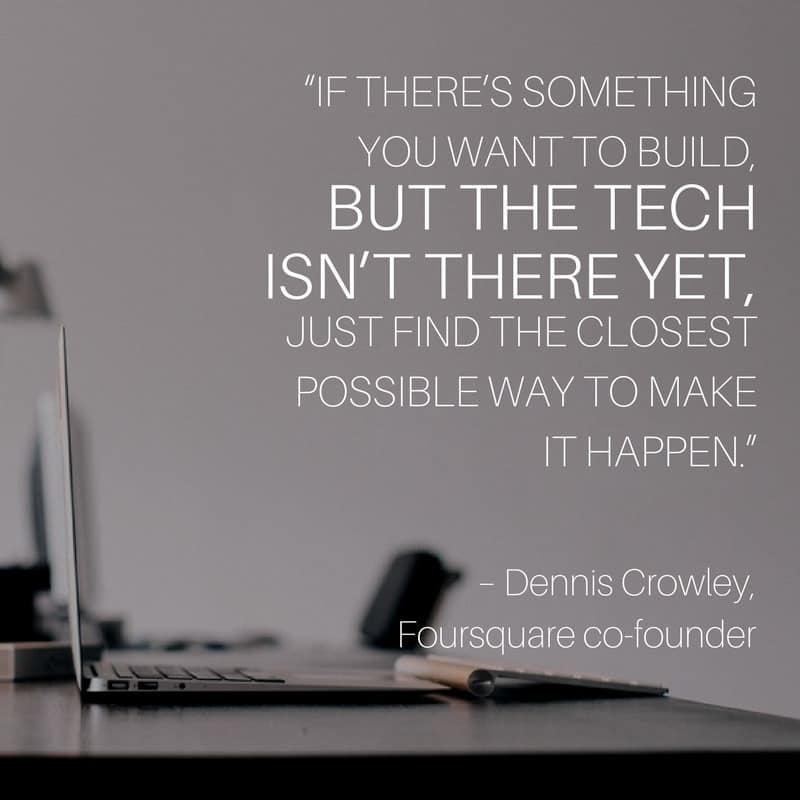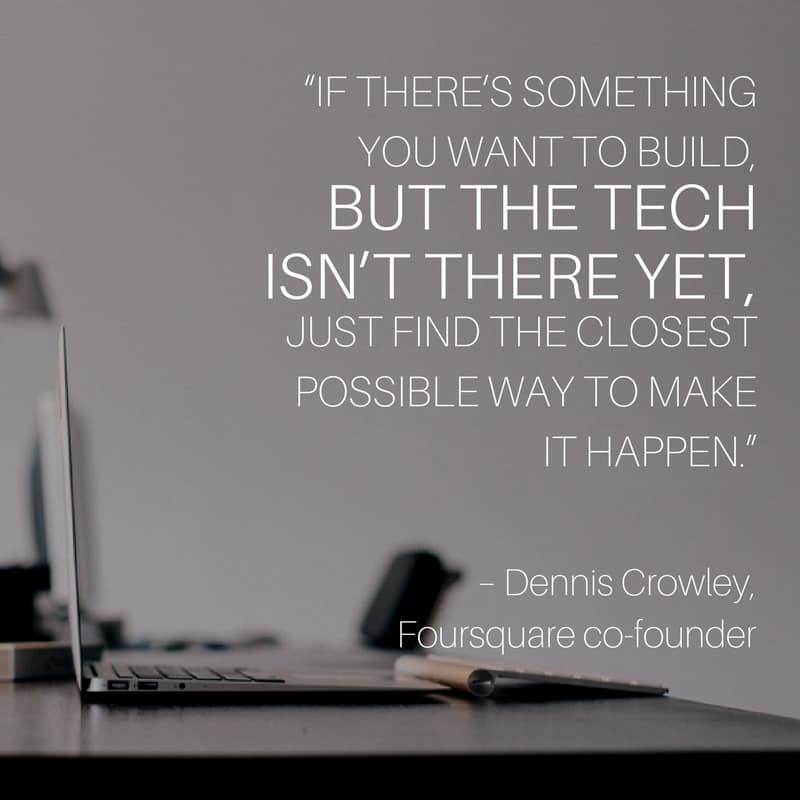 "If there's something you want to build, but the tech isn't there yet, just find the closest possible way to make it happen." – Dennis Crowley, Foursquare Co-Founder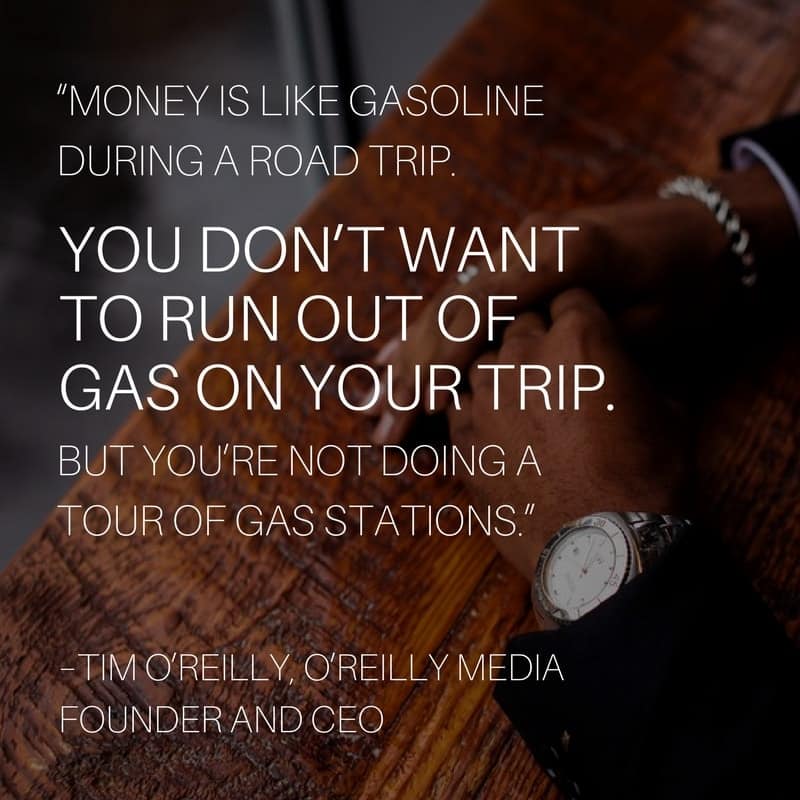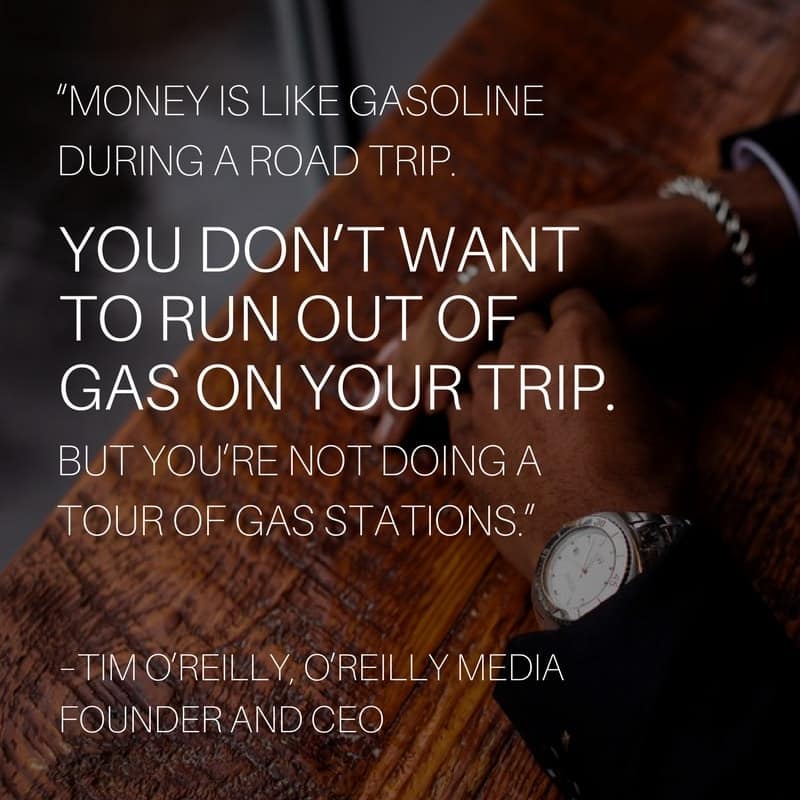 "Money is like gasoline during a road trip. You don't want to run out of gas on your trip, but you're not doing a tour of gas stations." – Tim O'Reilly, O'Reilly Media Founder and CEO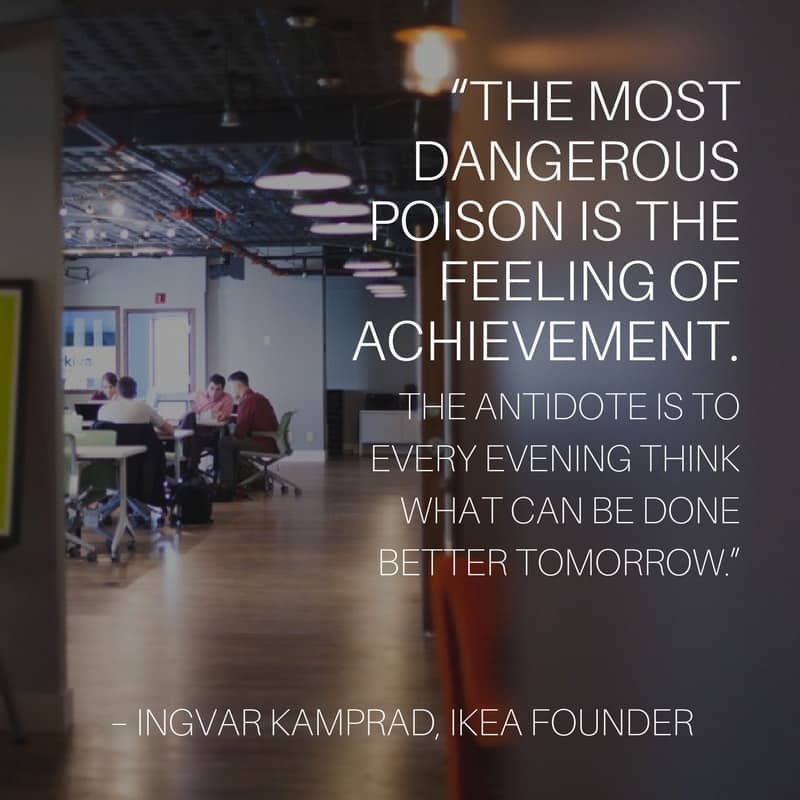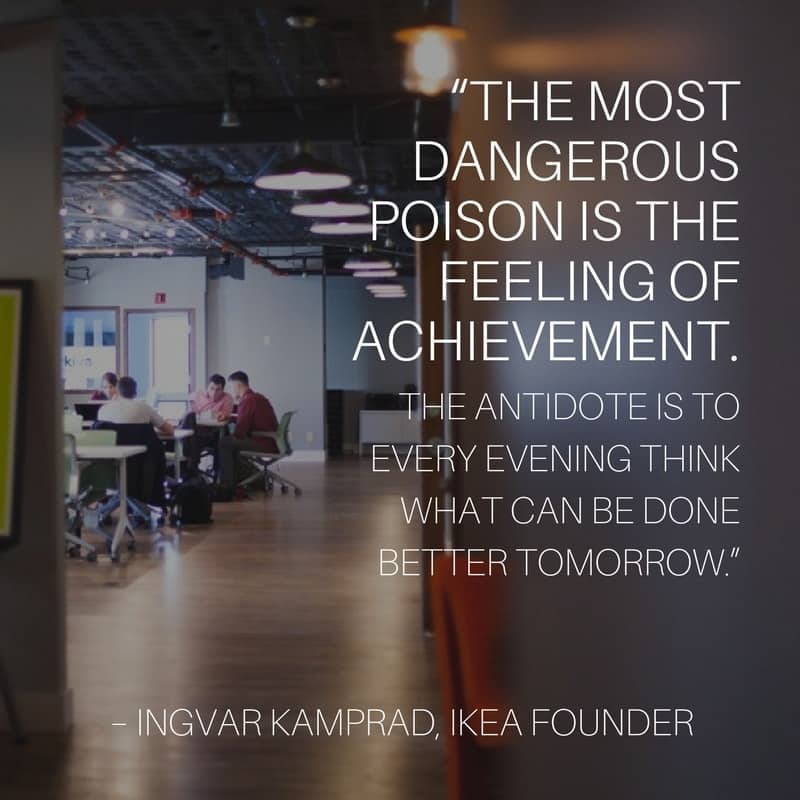 "The most dangerous poison is the feeling of achievement. The antidote is to every evening think what can be done better tomorrow." – Ingvar Kamprad, IKEA Founder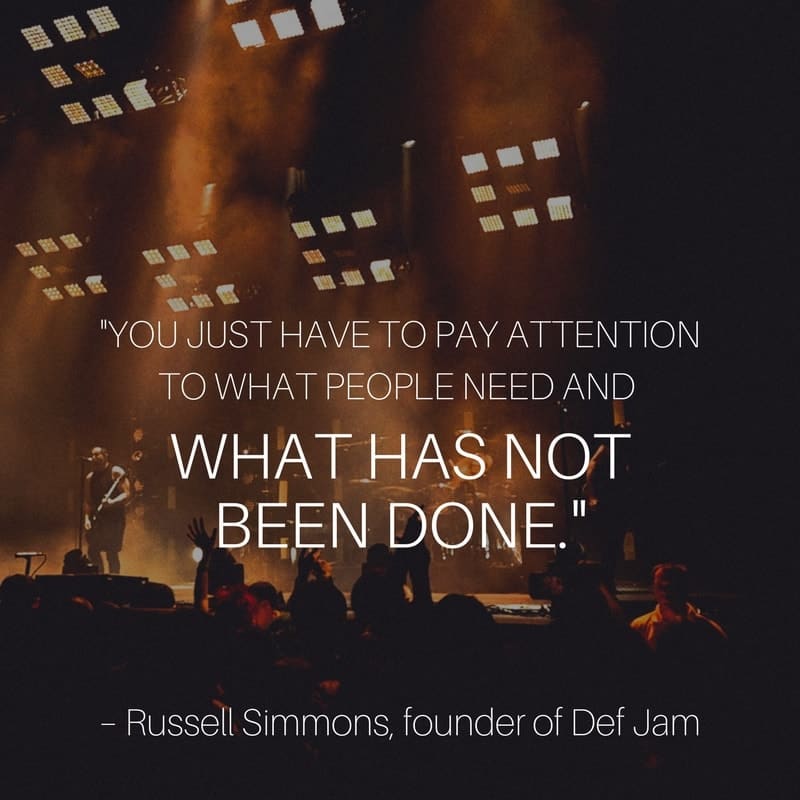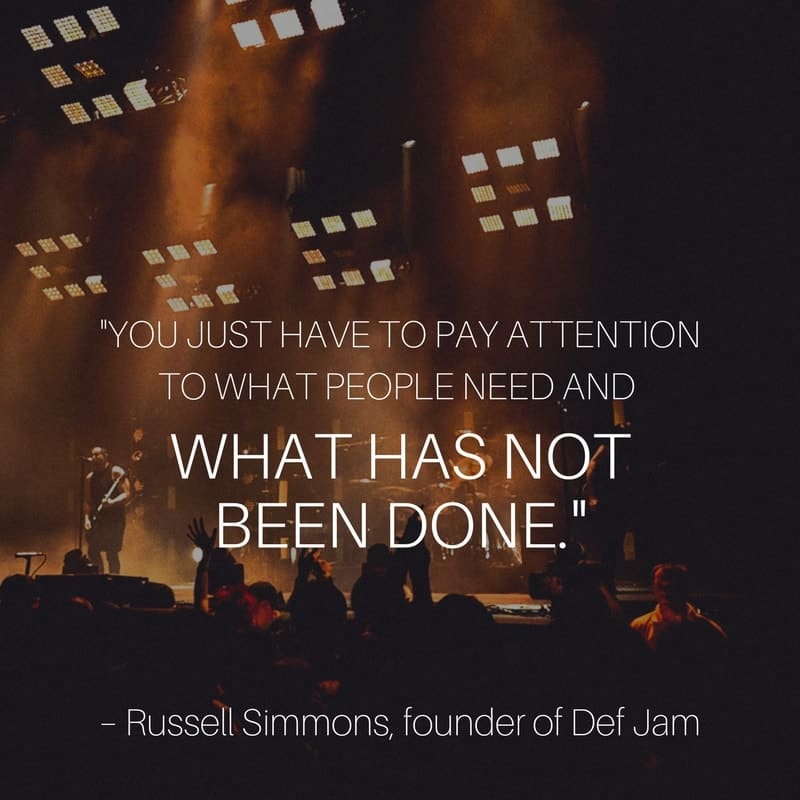 "You just have to pay attention to what people need and what has not been done." – Russell Simmons, Founder of Def Jam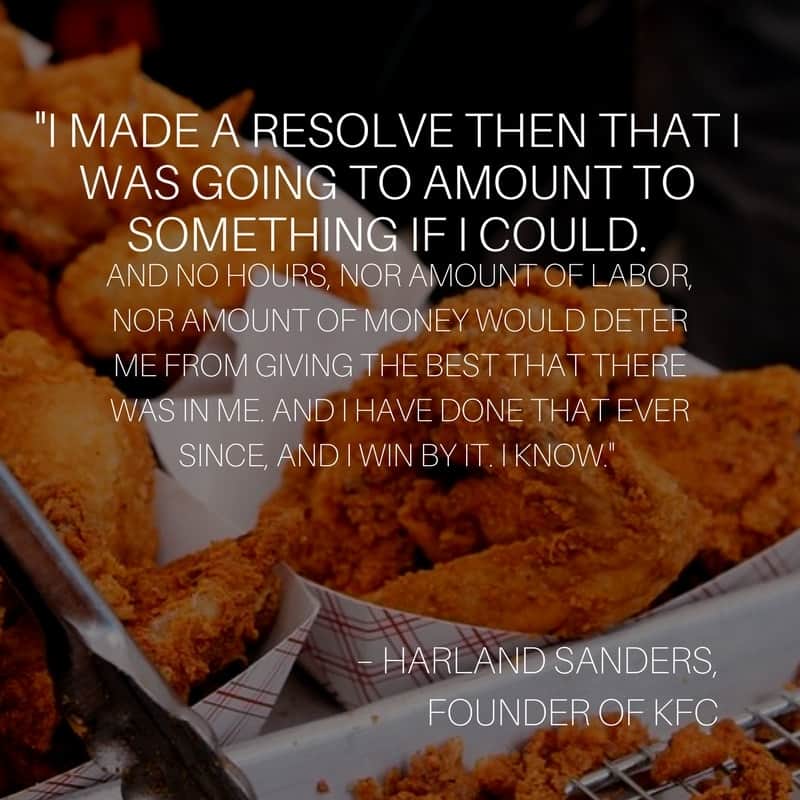 "I made a resolve then that I was going to amount to something if I could. And no hours, nor amount of labor, nor amount of money would deter me from giving the best that there was in me. And I have done that ever since, and I win by it. I know." – Harland Sanders, Founder of KFC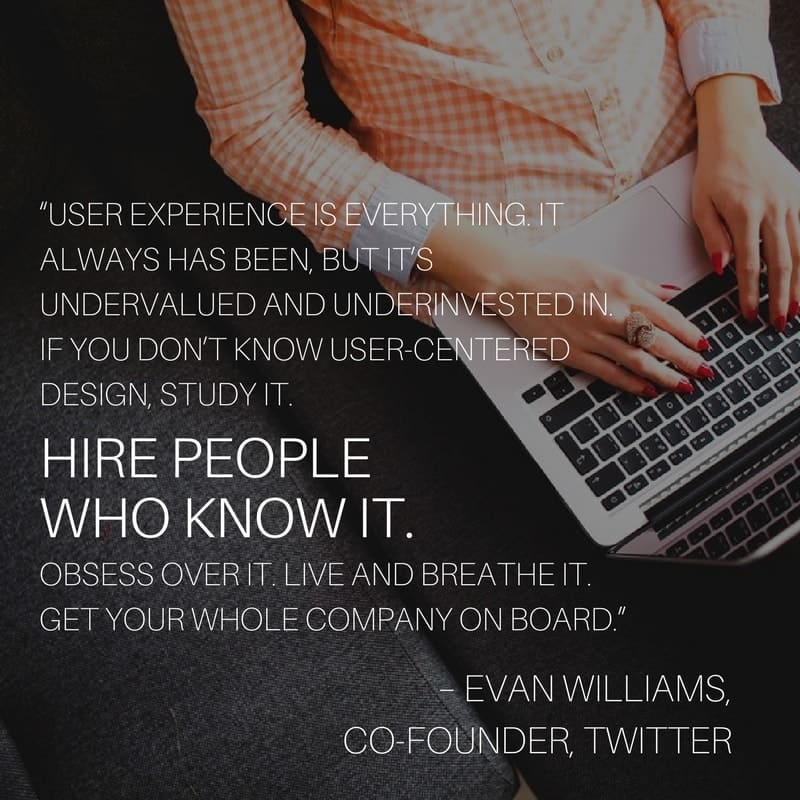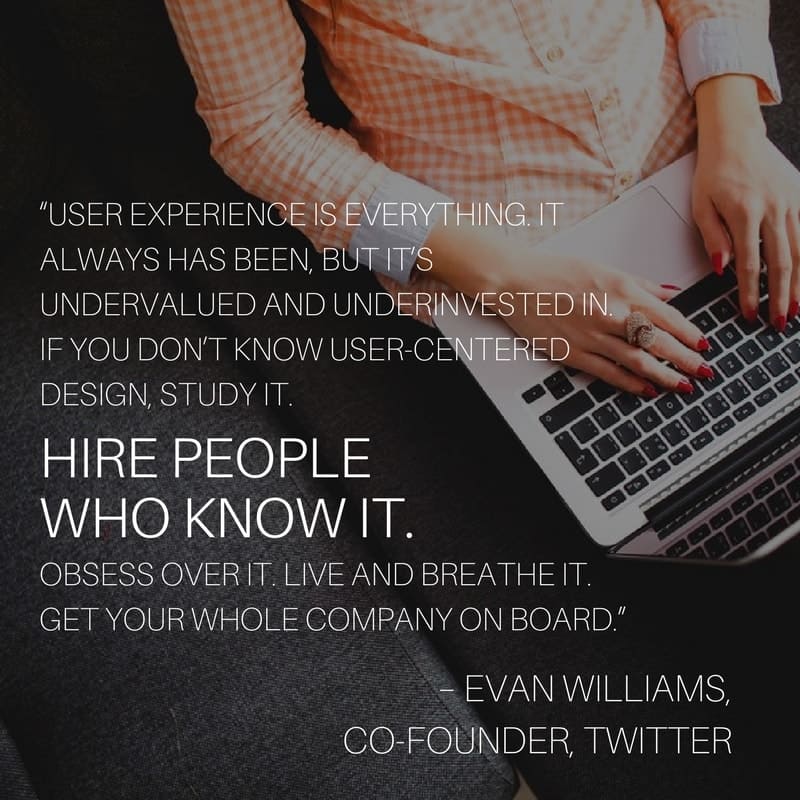 "User experience is everything. It always has been, but it's undervalued and underinvested in. If you don't know user-centered design, study it. Hire people who know it. Obsess over it. Live and breathe it. Get your whole company on board." – Evan Williams, Twitter Co-Founder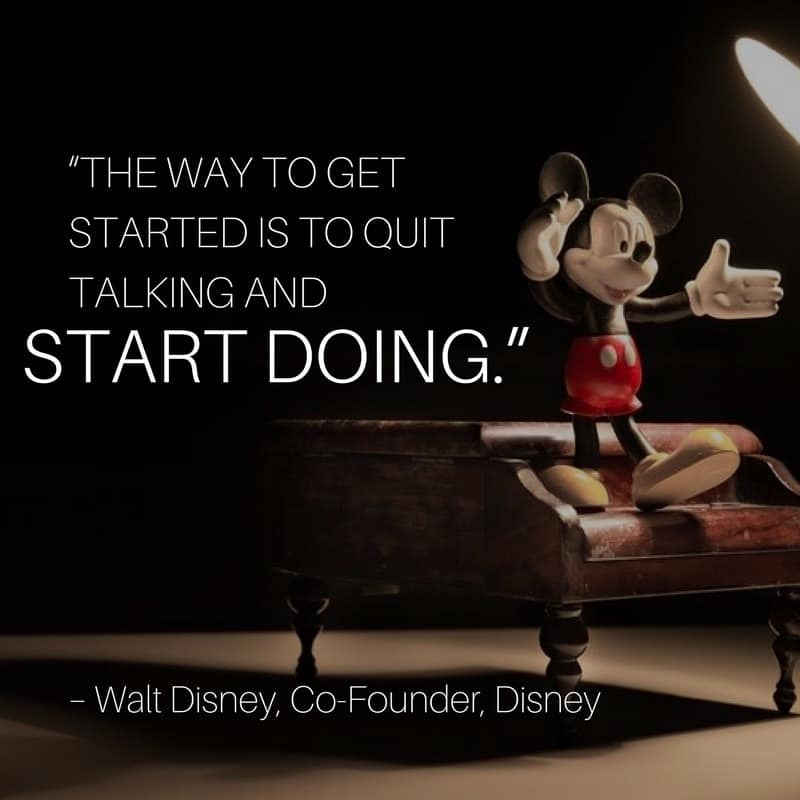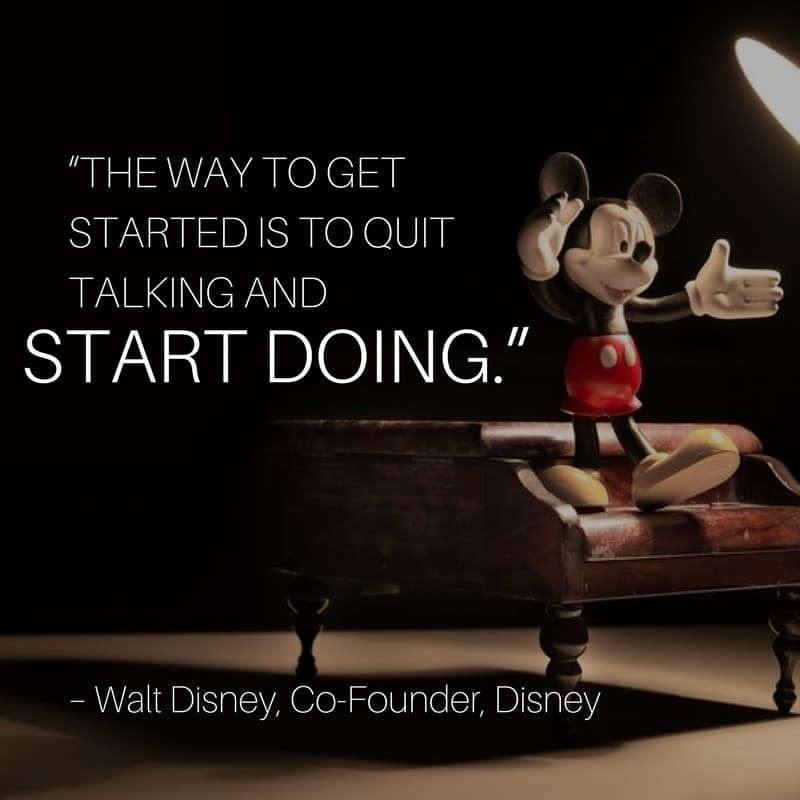 "The way to get started is to quit talking and start doing." – Walt Disney, Disney Co-Founder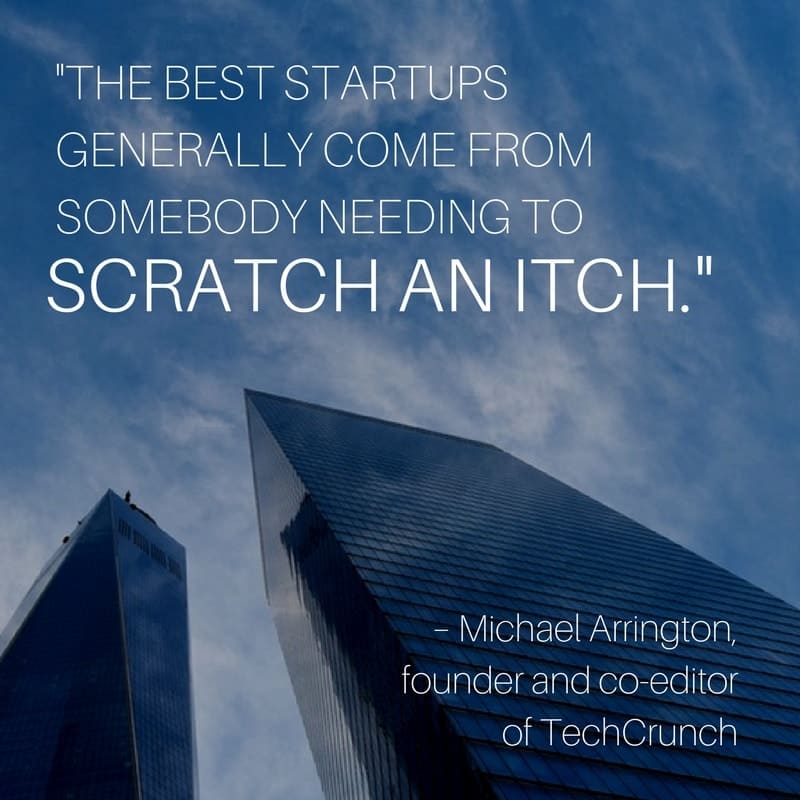 "The best startups generally come from somebody needing to scratch an itch." – Michael Arrington, Founder and Co-Editor of TechCrunch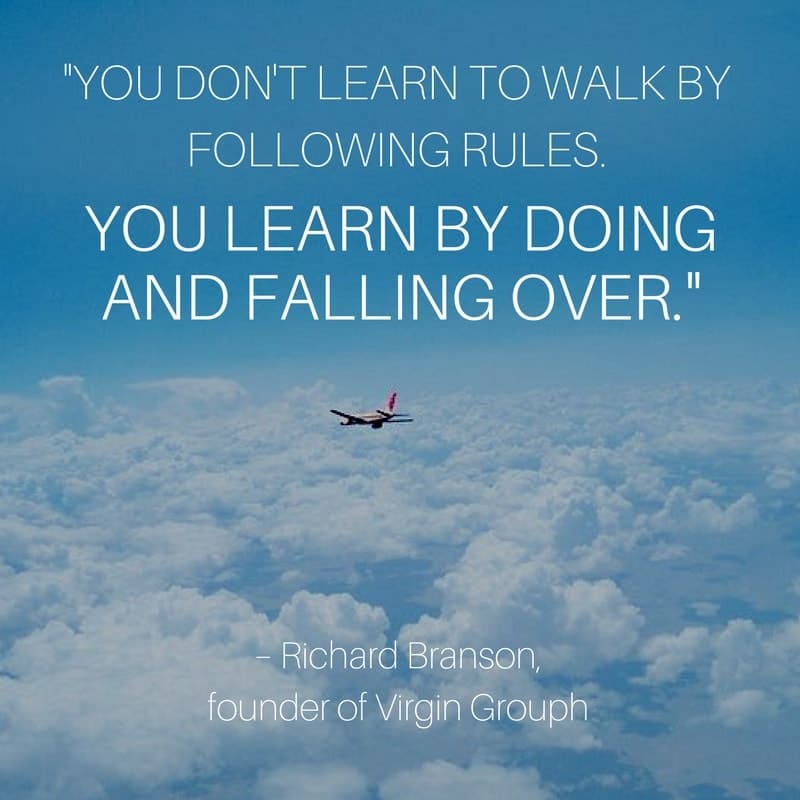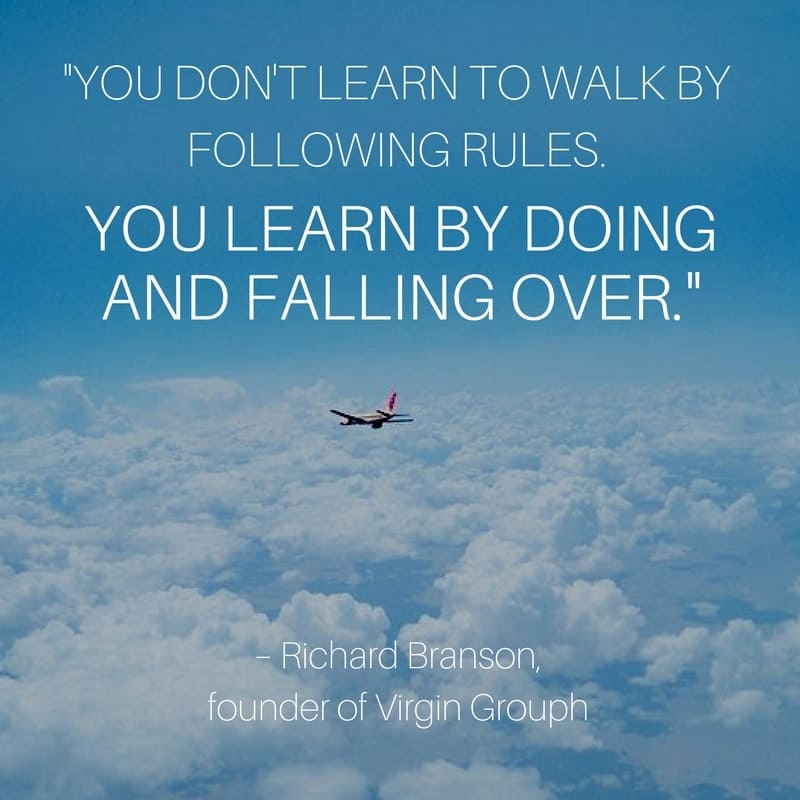 "You don't learn to walk by following rules. You learn by doing and falling over." – Richard Branson, Founder of Virgin Group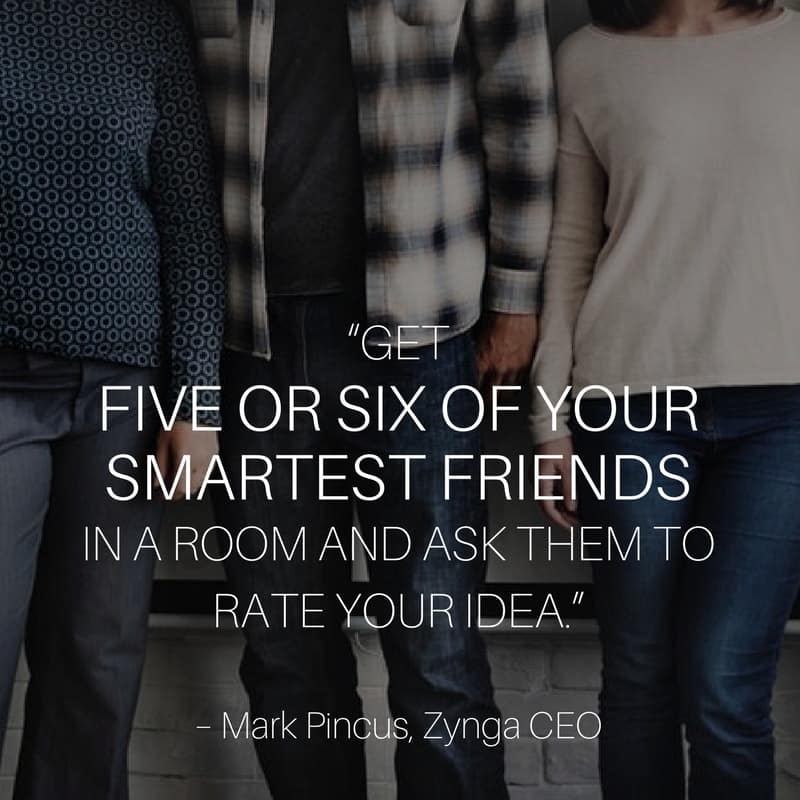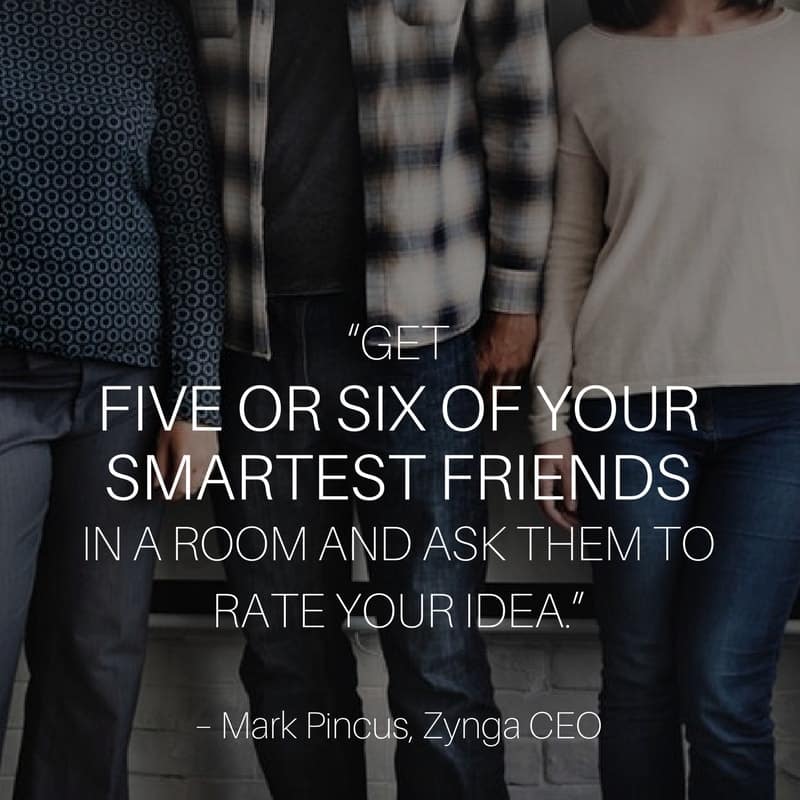 "Get five or six of your smartest friends in a room and ask them to rate your idea." – Mark Pincus, Zynga CEO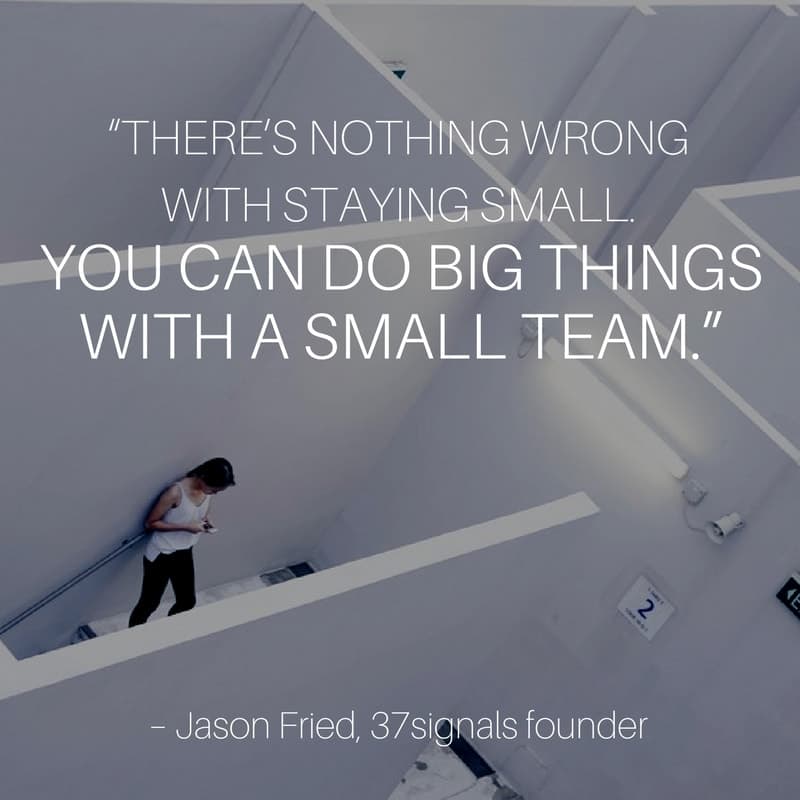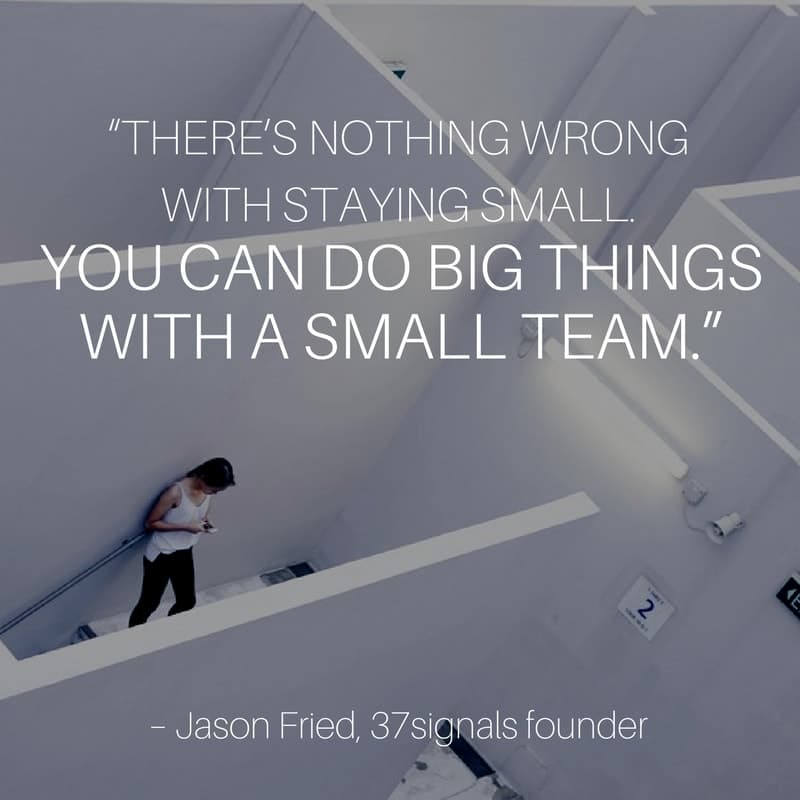 "There's nothing wrong with staying small. You can do big things with a small team." – Jason Fried, 37Signals Founder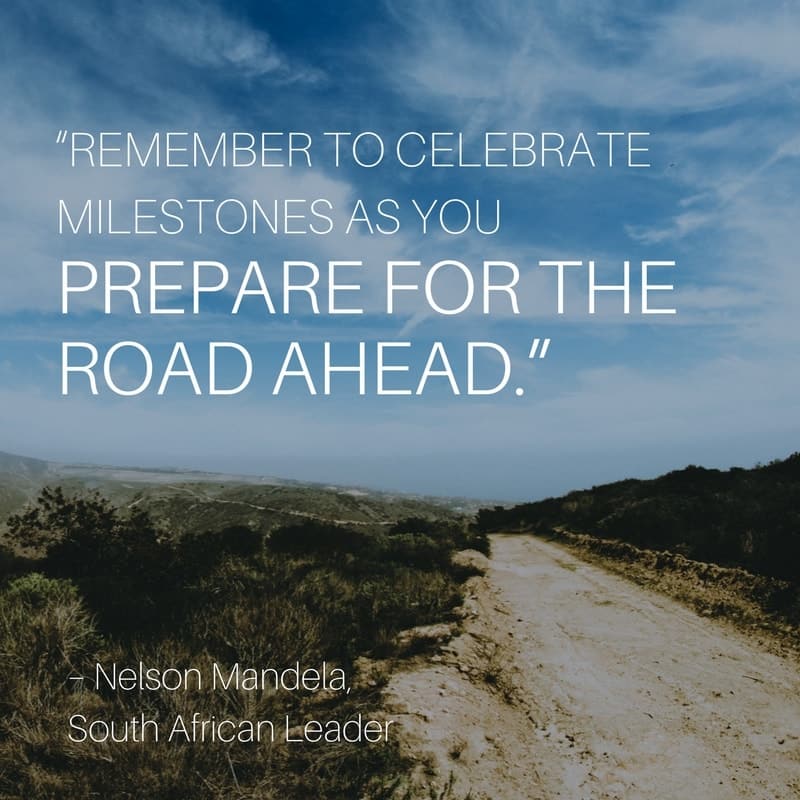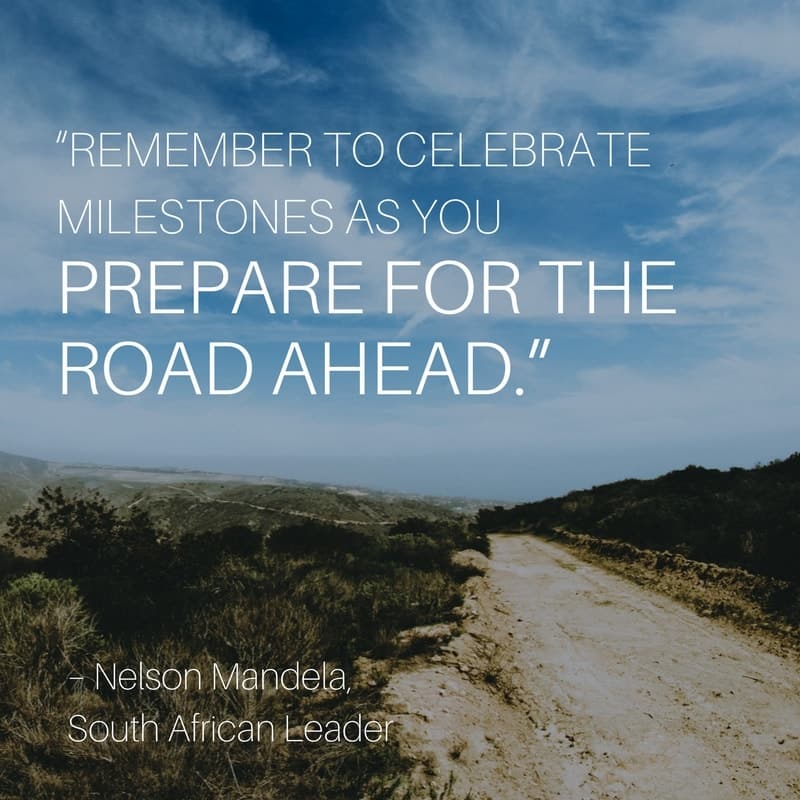 "Remember to celebrate milestones as you prepare for the road ahead." – Nelson Mandela, South African Leader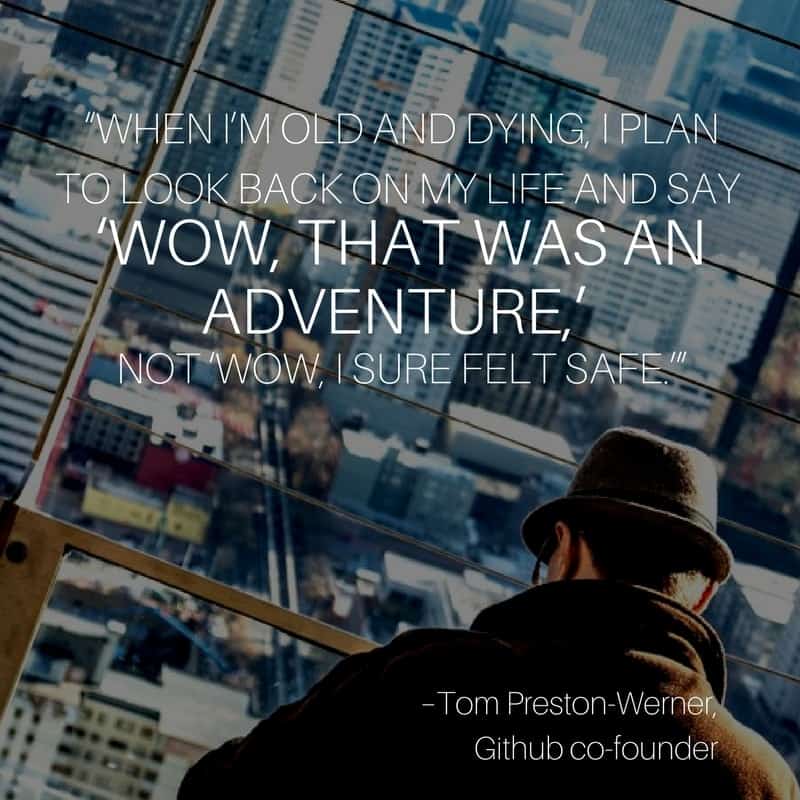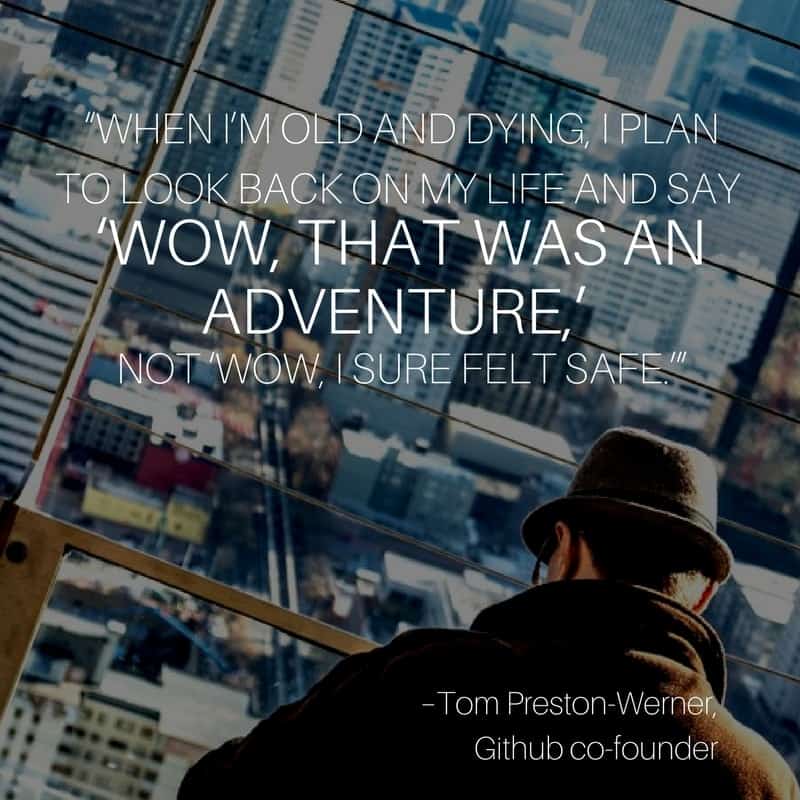 "When I'm old and dying, I plan to look back on my life and say 'wow, that was an adventure,' not 'wow, I sure felt safe.'" – Tom Preston-Werner, Github Co-Founder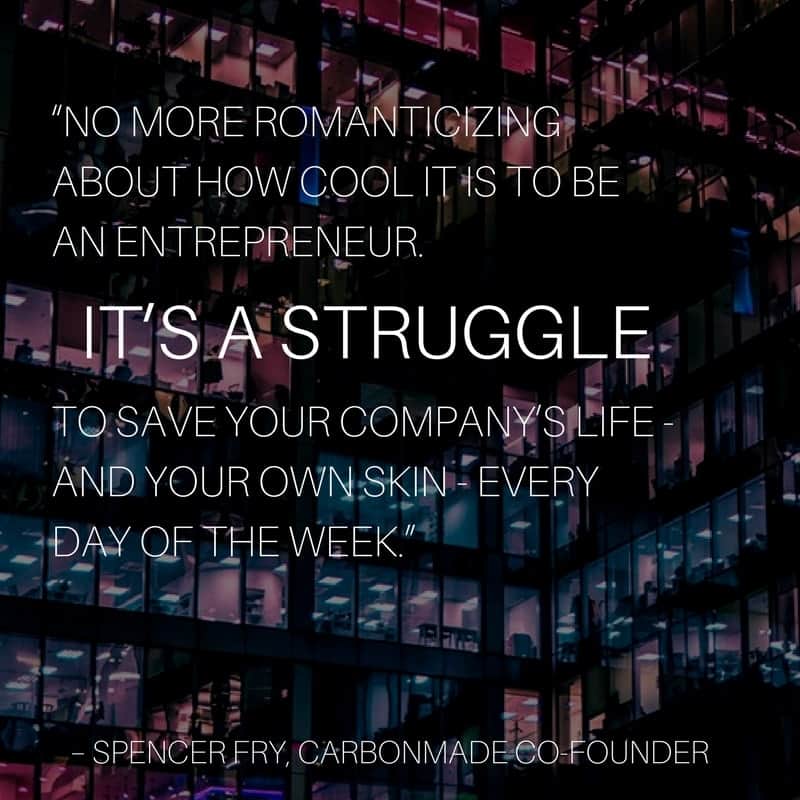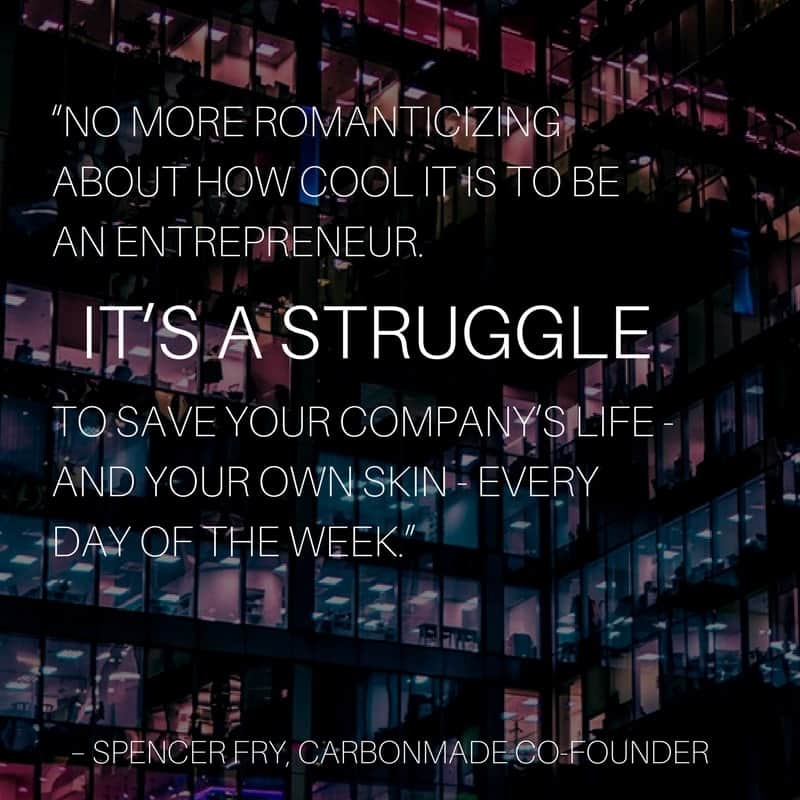 "No more romanticizing about how cool it is to be an entrepreneur. It's a struggle to save your company's life – and your own skin – every day of the week." – Spencer Fry, CarbonMade Co-Founder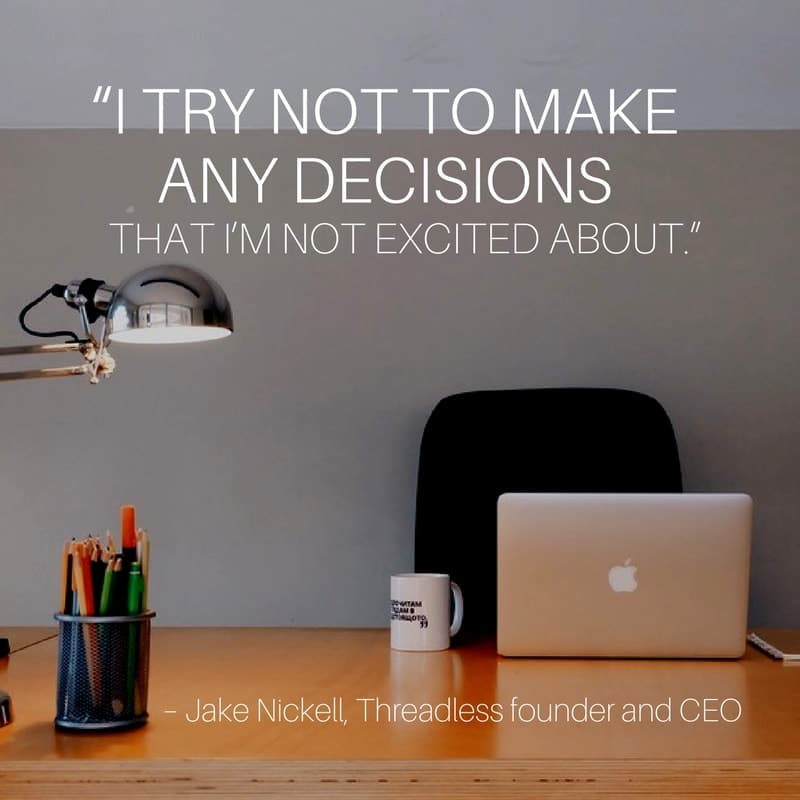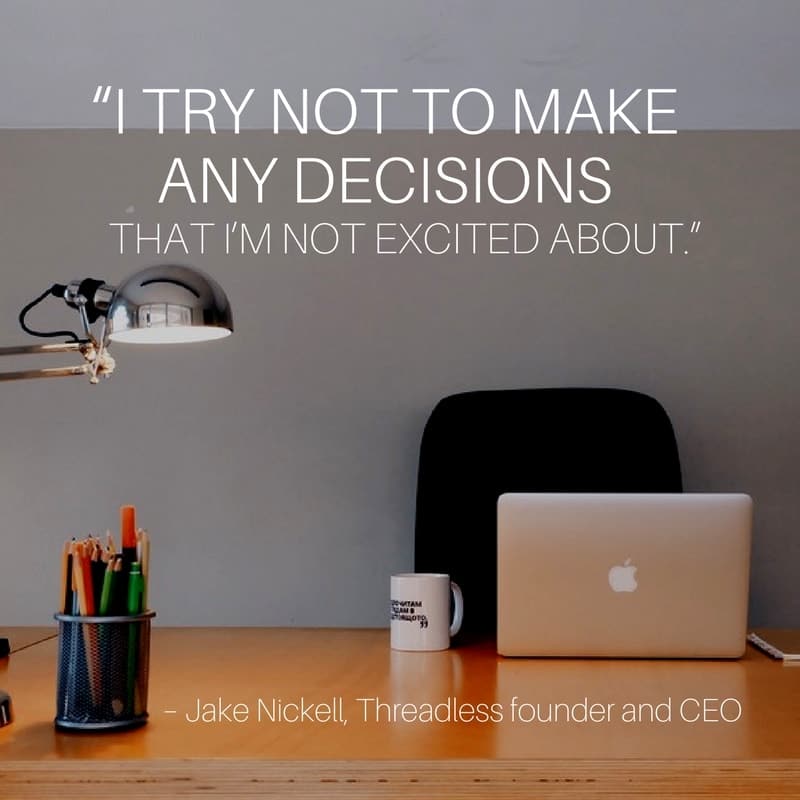 "I try not to make any decisions that I'm not excited about." – Jake Nickell, Threadless Founder and CEO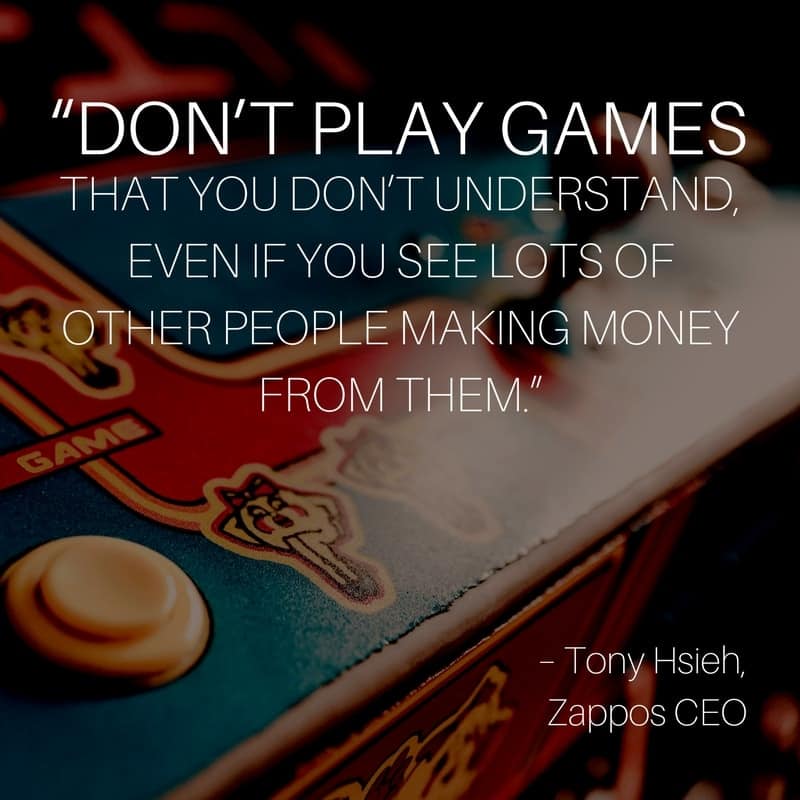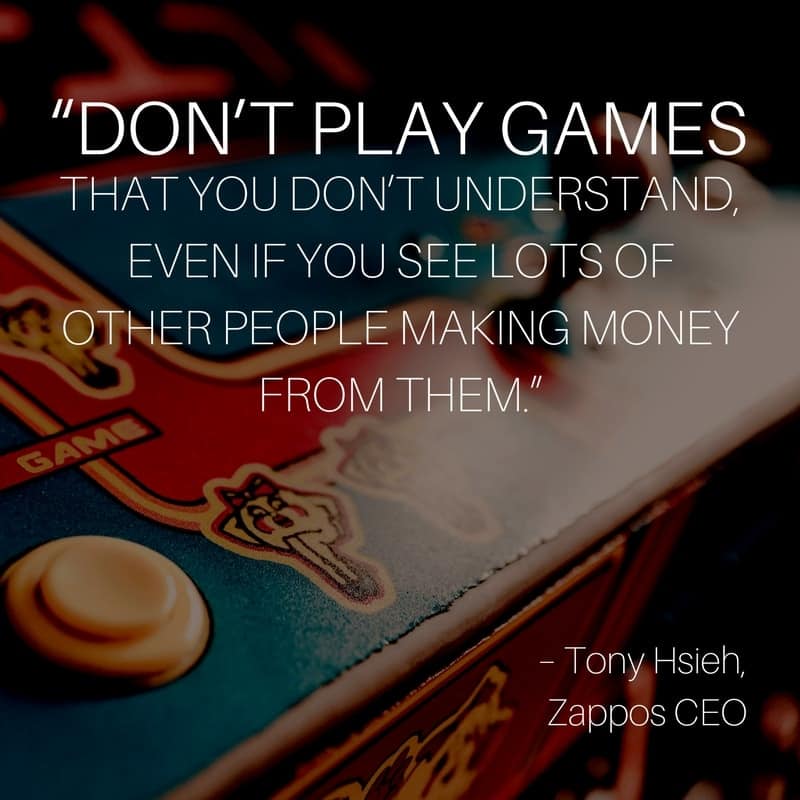 "Don't play the games that you don't understand, even if you see lots of other people making money from them." – Tony Hsieh, Zappos CEO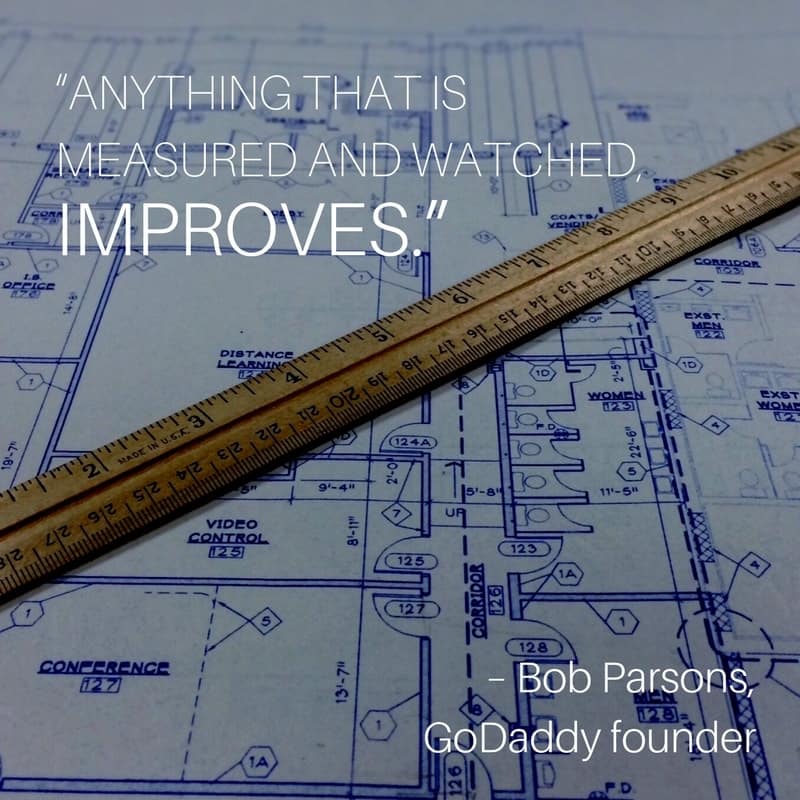 "Anything that is measured and watched, improves." – Bob Parsons, GoDaddy Founder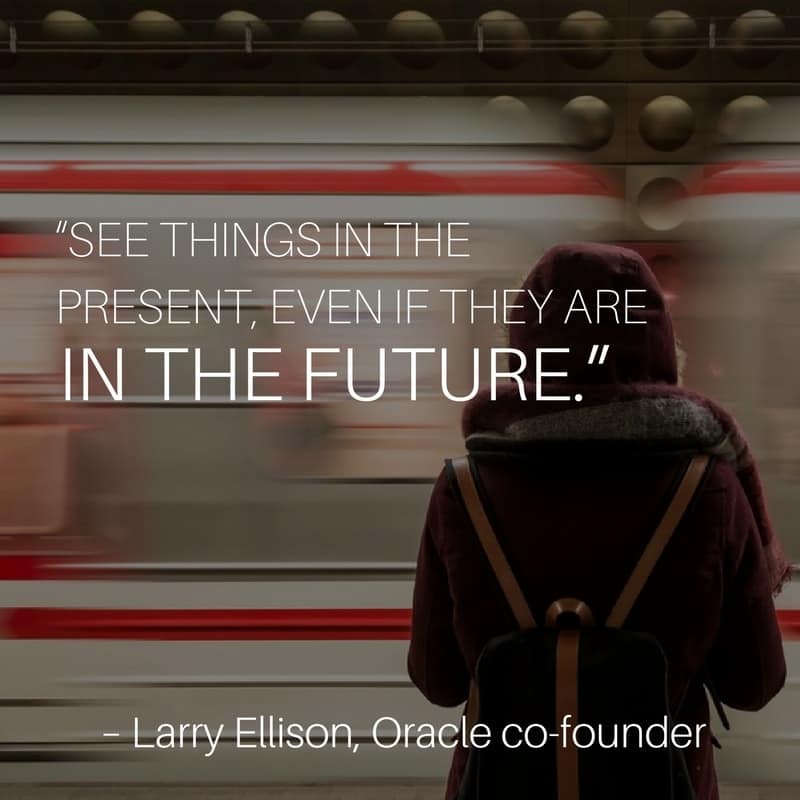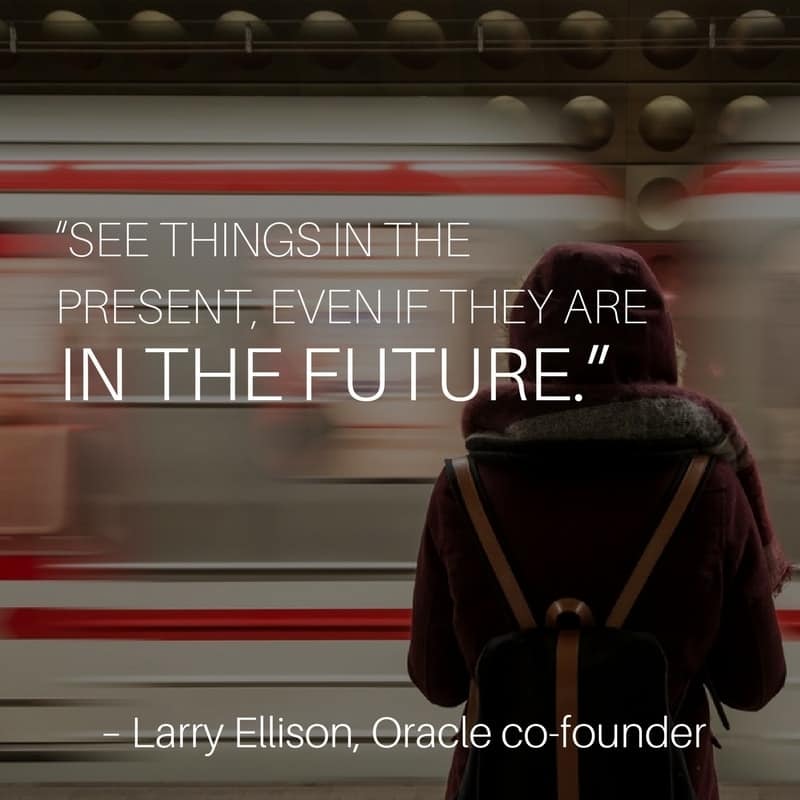 "See things in the present, even if they are in the future." – Larry Ellison, Oracle Co-Founder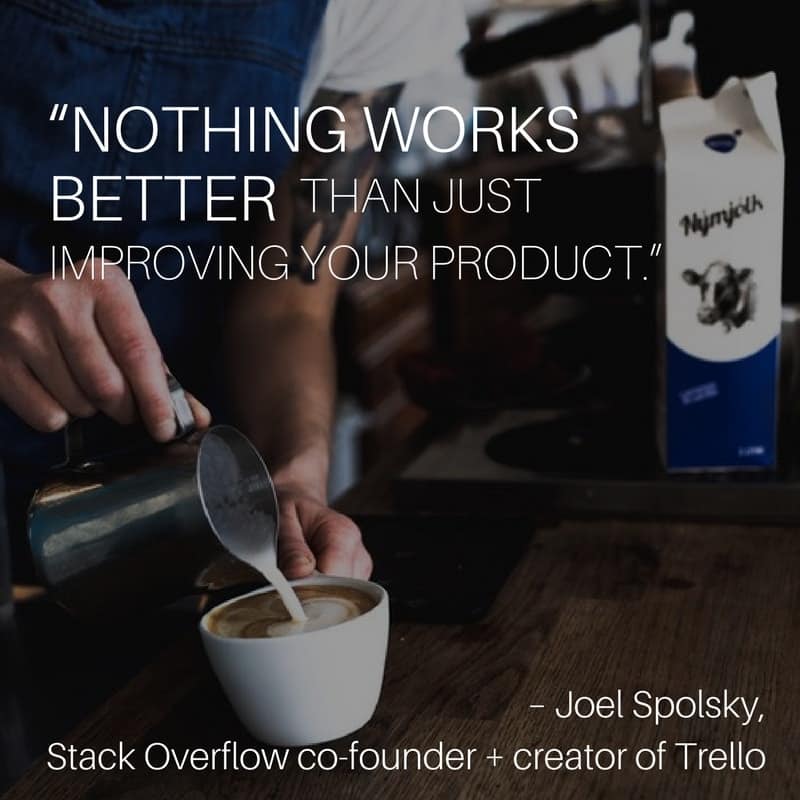 "Nothing works better than just improving your product." – Joel Spolsky, Stack Overflow Co-Founder, Creator of Trello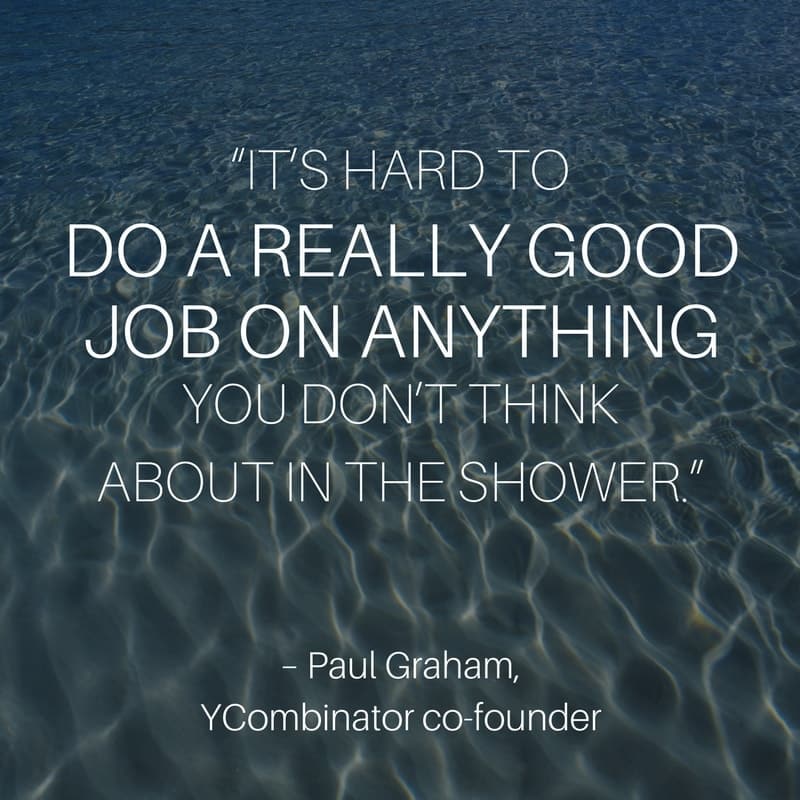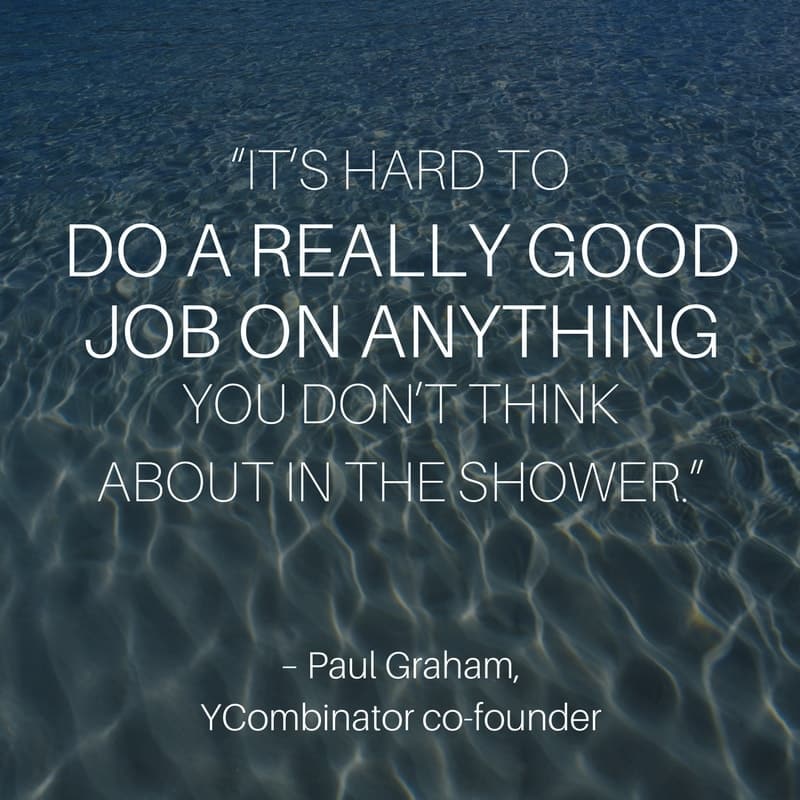 "It's hard to do a really good job on anything you don't think about in the shower." – Paul Graham, YCombinator Co-Founder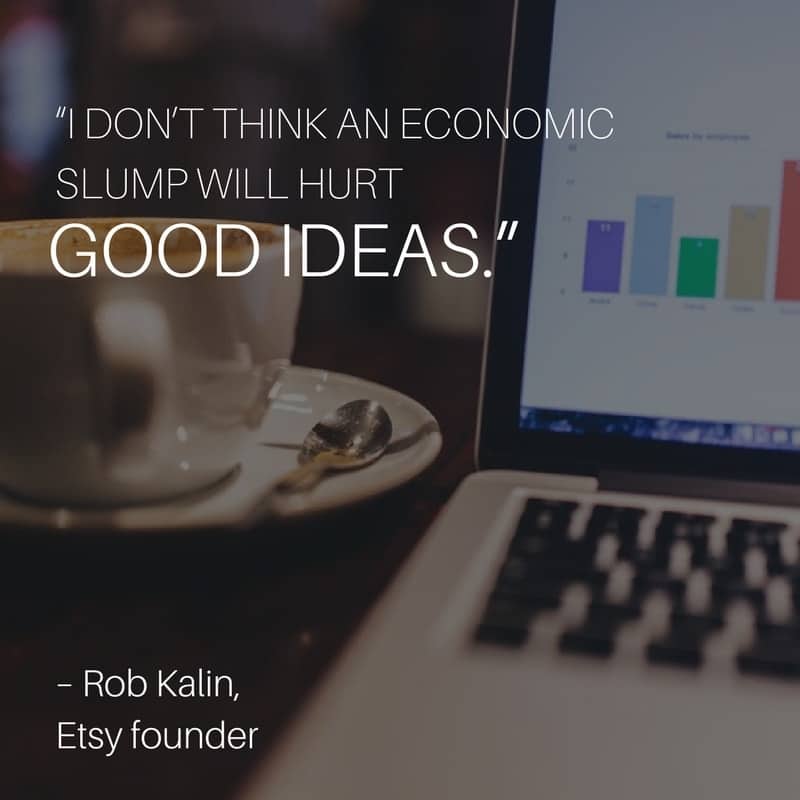 "I don't think an economic slump will hurt good ideas." – Robert Kalin, Etsy Founder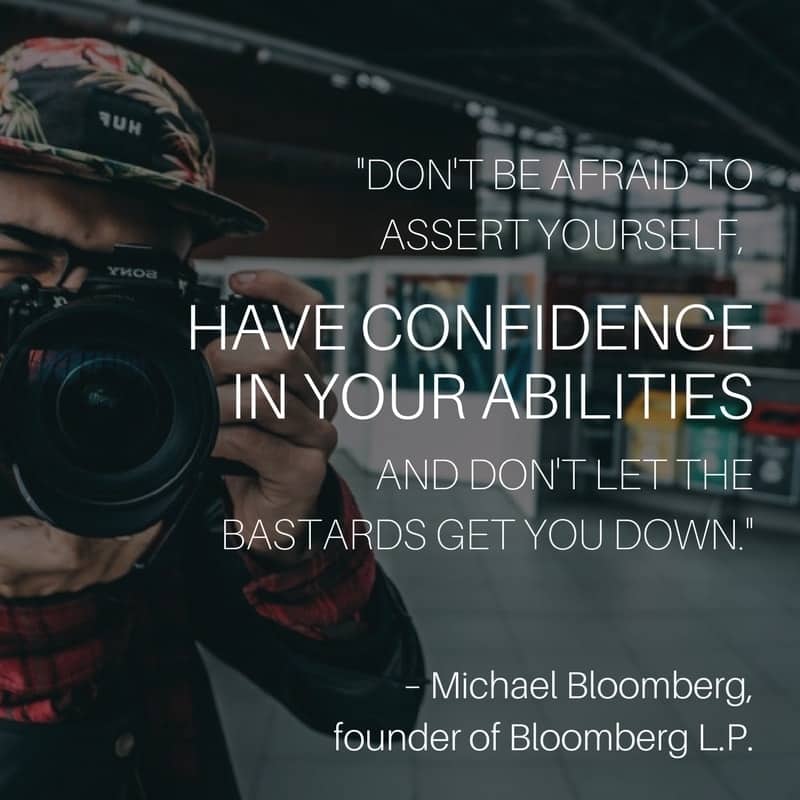 "Don't be afraid to assert yourself, have confidence in your abilities, and don't let the bastards get you down." – Michael Bloomberg, Founder of Bloomberg L.P.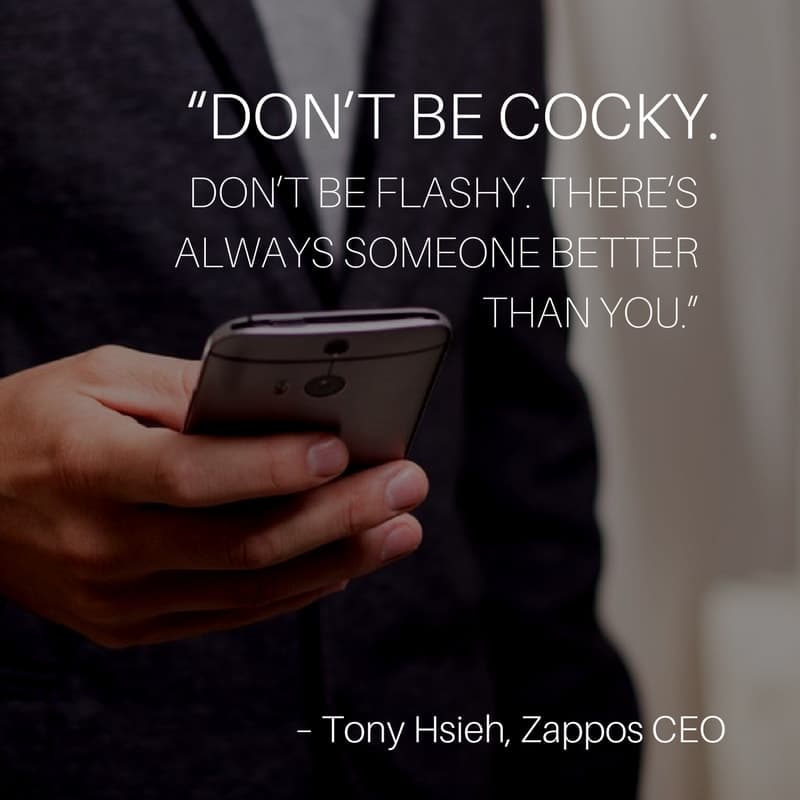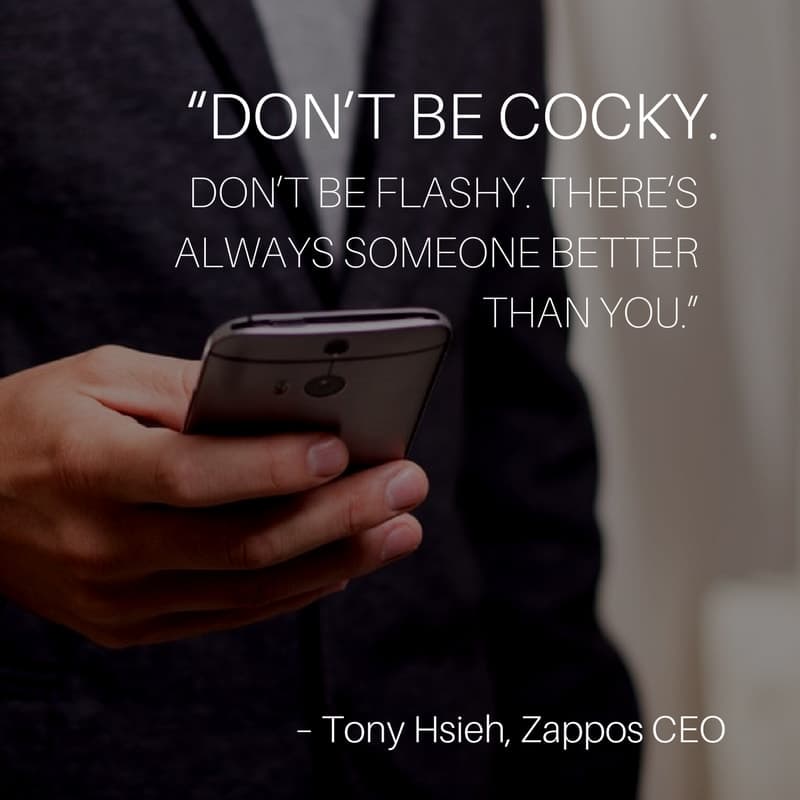 "Don't be cocky. Don't be flashy. There's always someone better than you." – Tony Hsieh, Zappos CEO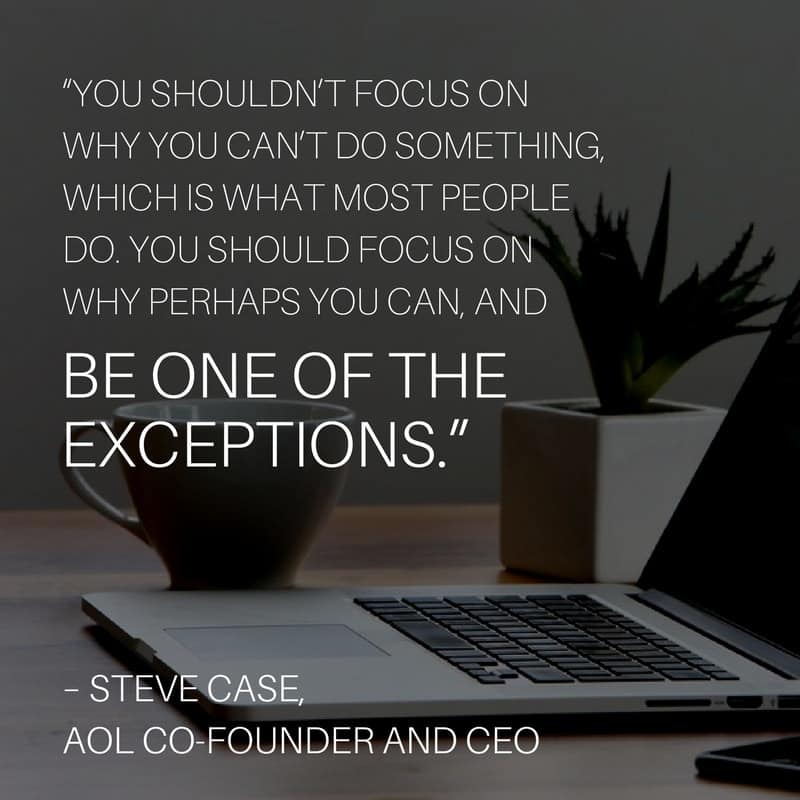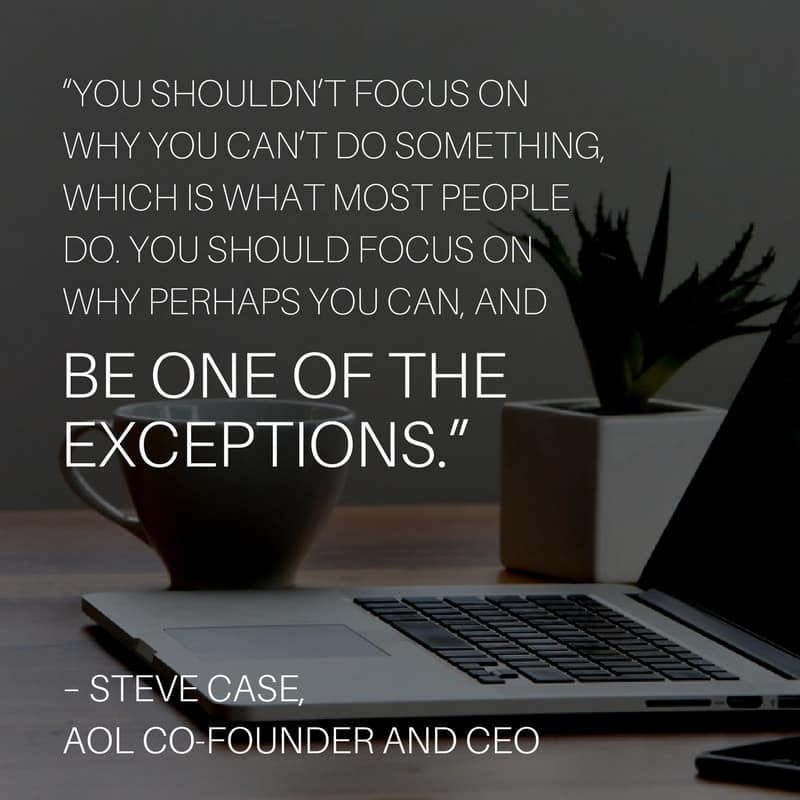 "You shouldn't focus on why you can't do something, which is what most people do. You should focus on why perhaps you can, and be one of the exceptions." – Steve Case, AOL Co-Founder and CEO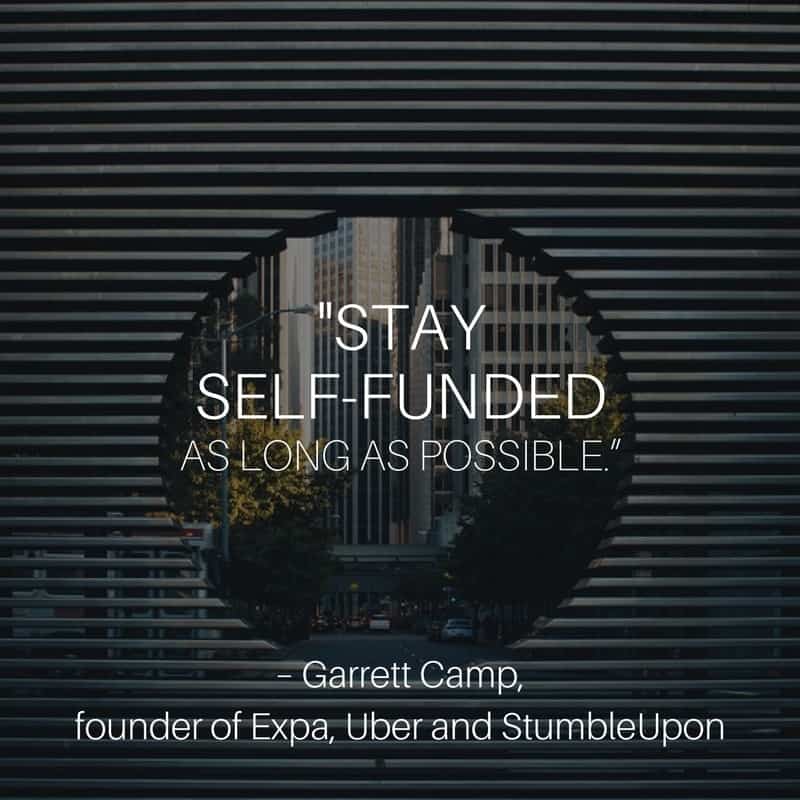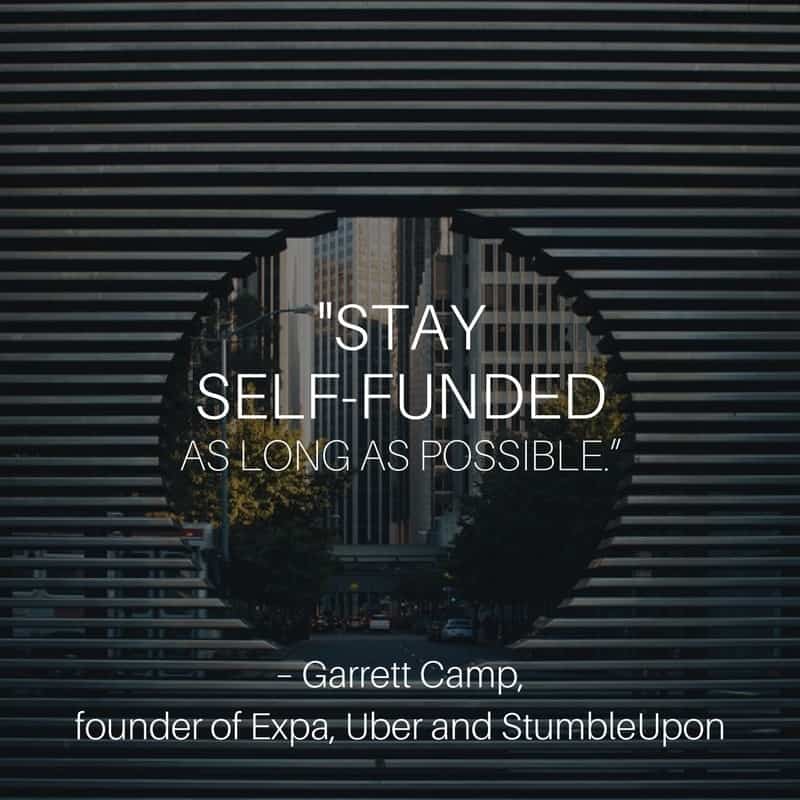 "Stay self-funded as long as possible." – Garrett Camp, Founder of Expa, Uber, and StumbleUpon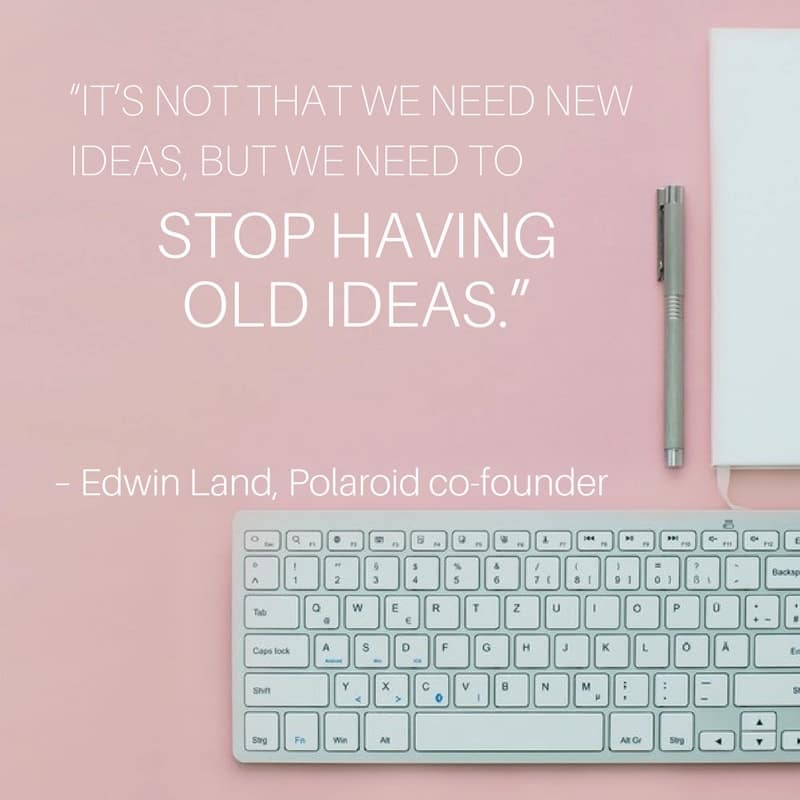 "It's not that we need new ideas, but we need to stop having old ideas." – Edwin Land, Polaroid Co-Founder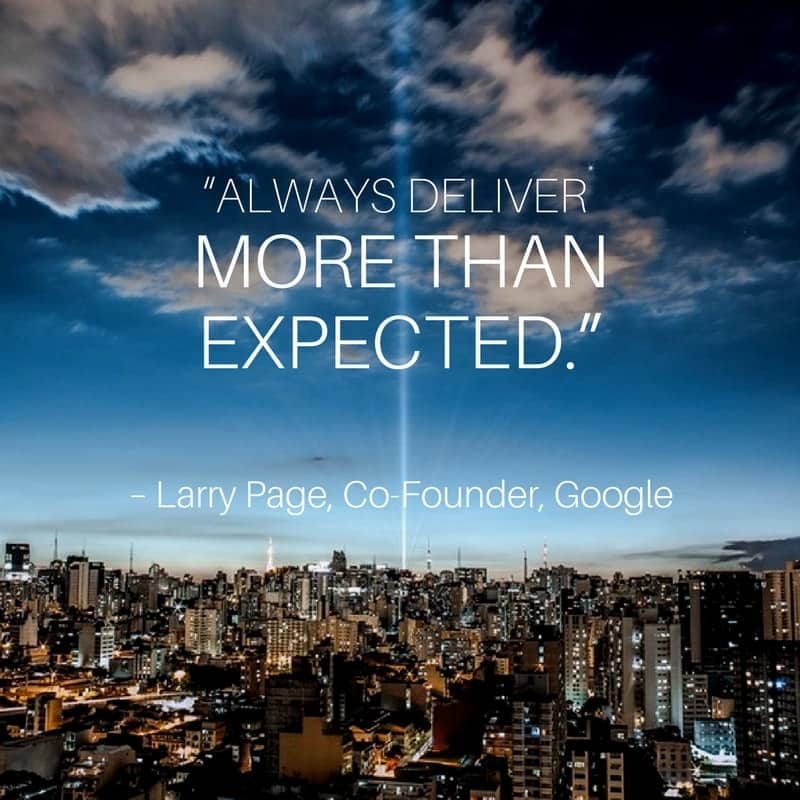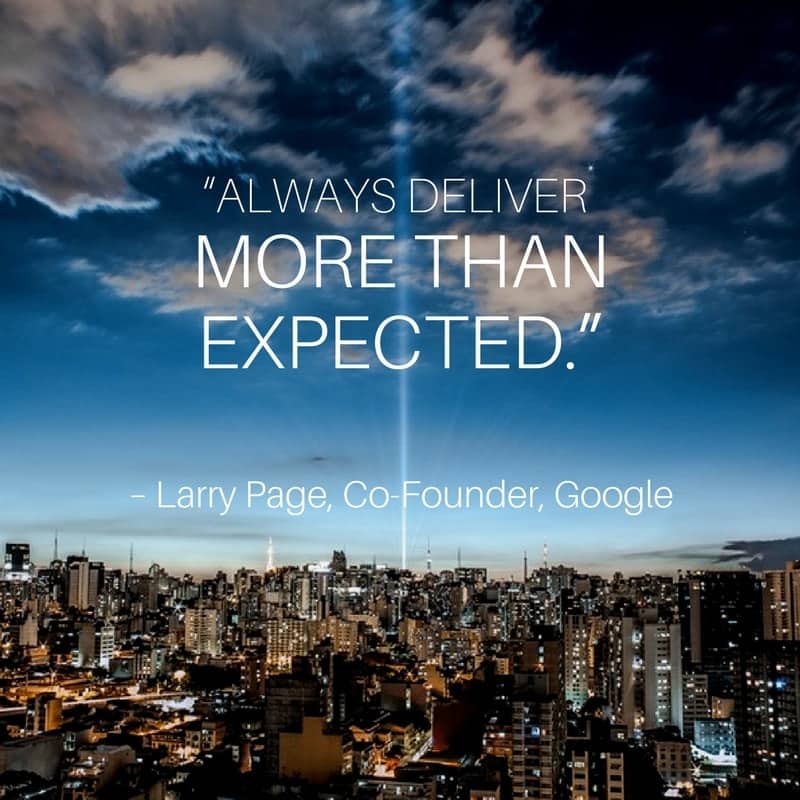 "Always deliver more than expected." – Larry Page, Co-Founder, Google
Loved these quotes for entrepreneurs?
Sometimes, it just takes a little push to get you started on your startup. If you have dreams of becoming the Next Big Thing (or are supporting someone you know), keep these quotes close to you.
Better yet, share them on social media for everyone to enjoy! Don't forget to subscribe to get more beautiful quotes in the future.