Last Updated on March 3, 2023
Our bodies were never built to sit for prolonged hours. During the first thousand years of human history shows that human jobs rarely consisted of sitting for hours and hours on end. Yet, here we are, in an era, where we have to sit for multiple hours to type our lives away.
Sitting pressurizes your pelvic bones and as a result of which our muscles tense up. They also cause our necks and shoulders to strain and eventually this becomes a cause of falling prey to various issues related to back pain.
No matter what we do, we cannot get rid of our desk jobs but, there is always a way around such problems. The perfect way to protect and relax your muscles, neck, shoulders, and spine is by investing in a high back chair.
This type of chair provides extra support to your neck and shoulders. Given below is a list of top 10 high back office chairs with a headrest and an ergonomic design.
10. VIVA OFFICE MESH CHAIR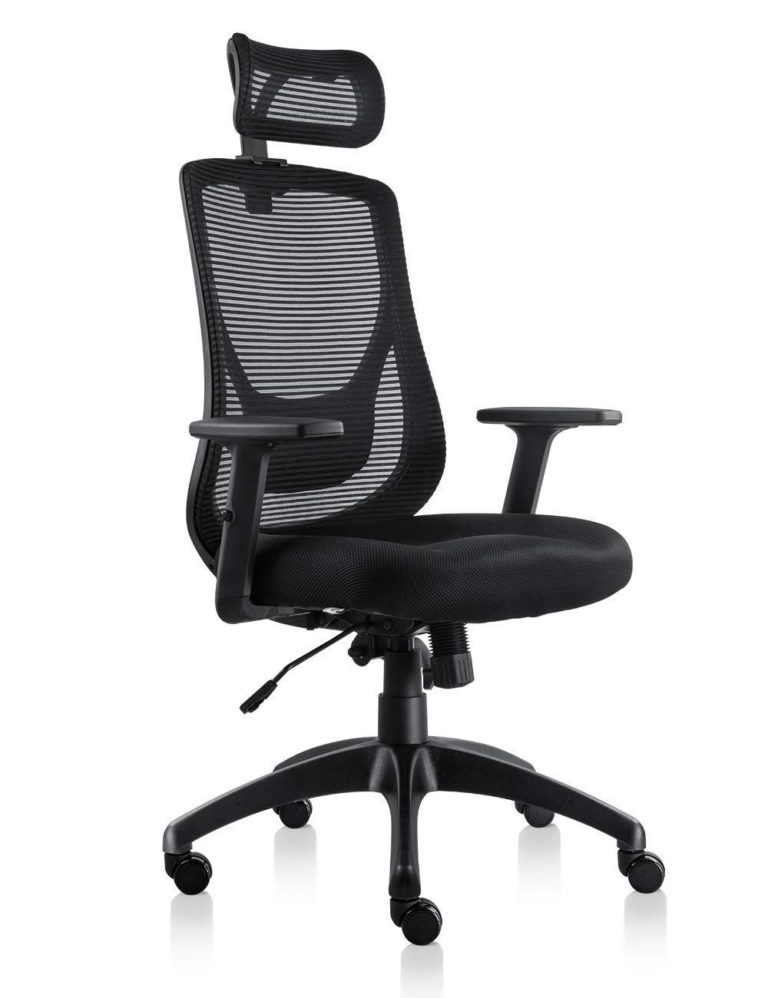 This chair is made up of breathable mesh material. It is breathable yet, fashionable. The height of the backrest and armrest is adjustable which naturally increases comfort for the user. Its tilt control feature allows the chair to recline in 3 different yet stable positions.
PROS:
Breathable material
Lumbar support
Weight capacity is 250 pounds
Affordable
CONS:
Does not offer enough value for money
The padding is too firm
Not ideal for short people
9. LEADERS EXECUTIVE OFFICE CHAIR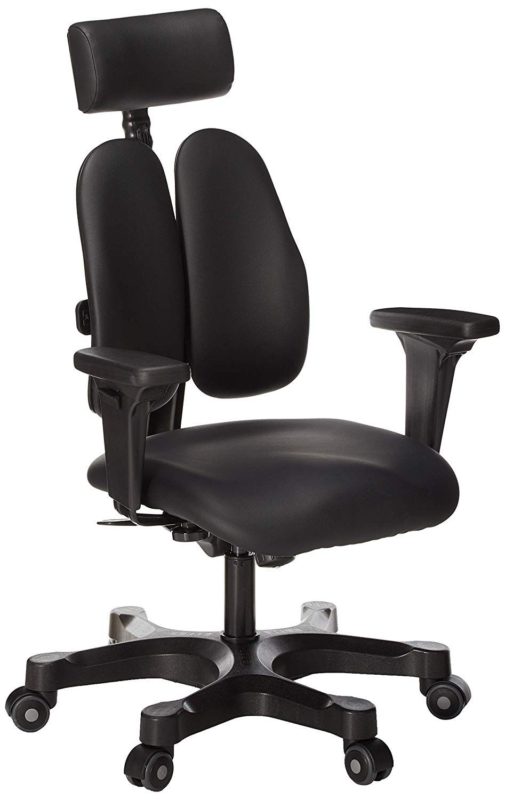 Its design efficiently aligns your back, neck, and shoulders to improve your overall posture. The chair consists of 2 highly adjustable and comfortable backrests. Moreover, this chair has the capability to support people on the taller and/ or bigger side as well.
PROS:
Affordable price
Six wheels of a sturdy base
Tilt lock position
Adjustable height and width
CONS:
Unadjustable and limited movement of armrests
8. BALT BUTTERFLY EXECUTIVE CHAIR
This stylish chair has an ergonomic design and high back which means that it copies the natural movements of your spine. It has been constructed with the help of breathable material which allows the air to pass through it.
The lumbar support keeps your head aligned with the rest of your body. Moreover, the height of its armrests can be adjusted as well.
PROS:
Adjustable armrests
Affordable price
Breathable material
Firm lumbar support
Improves posture
CONS:
Does not contain premium features
7. ALERA ELUSION SWIVEL CHAIR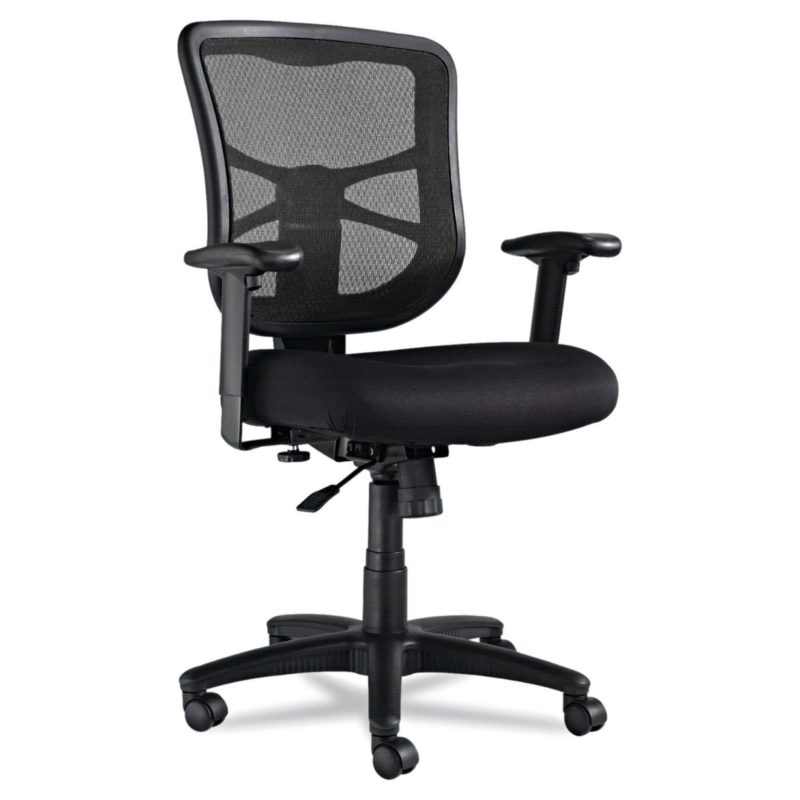 This high back office chair contains all the necessary features that you would want in an office chair to sit for prolonged hours. The contours and ergonomic curves of its cushioned seat reduce the pressure on your legs.
Moreover, the backrest of this chair prevents all sorts of back pains. It is a very affordable product and allows you to adjust the height and width of the backrest.
PROS:
Adjustable
Very affordable
Breathable material
CONS:
Minimum adjustability
Not very sturdy or stable
6. SERTA MID-BACK OFFICE CHAIR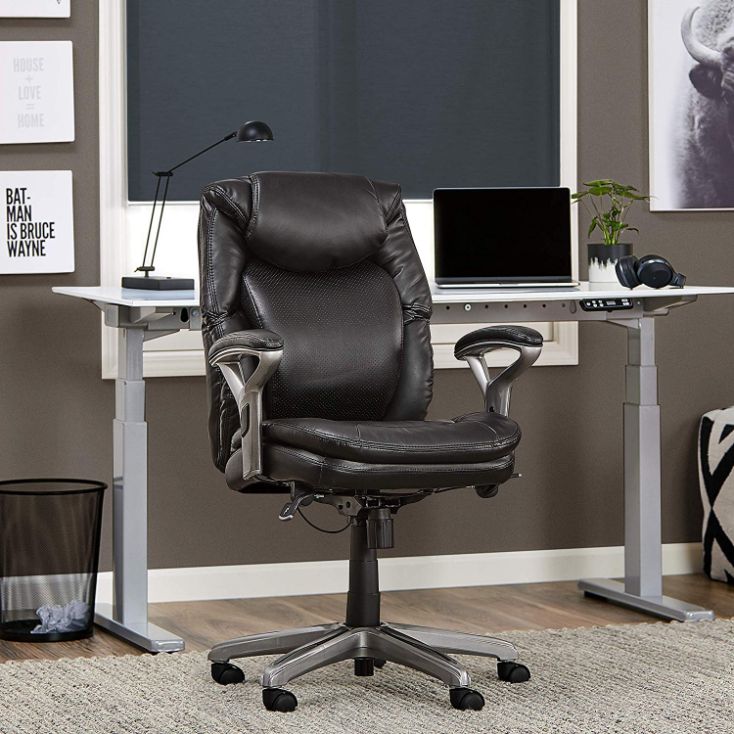 This highly cushioned high back chair provides the perfect comfort and support to the user. The armrest and headrest of this product are nicely padded with environmentally friendly materials.
The pelvic tilt feature allows you to recline without the fear of falling off. Moreover, the height of the armrest and the headrest can be easily adjusted just by pushing a button.
PROS:
Elegant and environmentally friendly leather design
Affordable
Detachable soft pillows for extra comfort
Padded armrest
Adjustable and flexible
CONS:
Only 1-year warranty
Not suitable for short people
5. HERMAN MILLER SAYL CHAIR
This chair was the brand's first ergonomic chair with a headrest. It is affordable and has been constructed through the use of recyclable material. Hence, it is not only good for your back but, also beneficial for the environment.
This chair is innovative and has introduced 2 new features, such as ArcSpan and Y-Tower. These both features collectively allow the spine to align with the seat and copy and adjust along with the natural movements of your spine.
PROS:
Offers 12 years warranty
Adjusts along the spine
Improves posture
Allows comfortable neck alignment
Affordable and recyclable
CONS:
4. HAWORTH ZODY CHAIR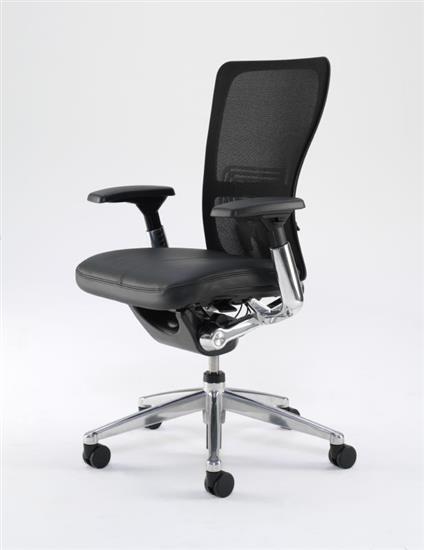 This chair has been certified and recommended by the American Physiotherapy Centre. Its ergonomic design and asymmetrical support system allow it to take care of your neck, back, and shoulders.
The pelvic pad attached to its backrest aligns your spine and improves your posture. A separate headrest is available for reclining positions. Moreover, the armrest, seat width, and height are also easily adjustable.
PROS:
Pelvic pad aligns the spine
Adjustable and flexible
Evenly distributed weight
Adjustable high headrest
CONS:
Armrests need to be locked
3. STEELCASE GESTURE CHAIR
This chair has won multiple awards and has definitely proven to be the choice of the public. It is affordable, stylish, adjustable and ergonomic in design.
Moreover, it has the capability to support heavier and taller people as well. It has a high back when can efficiently copy the movements of your spine and neck.
PROS:
Adjustable
Easily swivels at 360 degrees
Comfortable
Anti-collapsible base
CONS:
2. AERON CHAIR
This chair is decades old and has gathered a lot of popularity and happy customers due to its amazing features.  It is made up of a heavy-duty metal frame and breathable mesh material which is ideal for the construct of an office chair.
Its curved backrest accommodates the natural shape of a spine which fulfills the design requirements of a truly ergonomic chair. The chair is adjustable and comes in 3 sizes. Moreover, this high back chair is also known for aligning and improving your posture.
PROS:
Breathable material
Accommodates natural spine shape
Easily adjustable
Solid and sturdy construct
CONS:
1. LANGRIA OFFICE CHAIR FOR COMPUTER DESK GAMING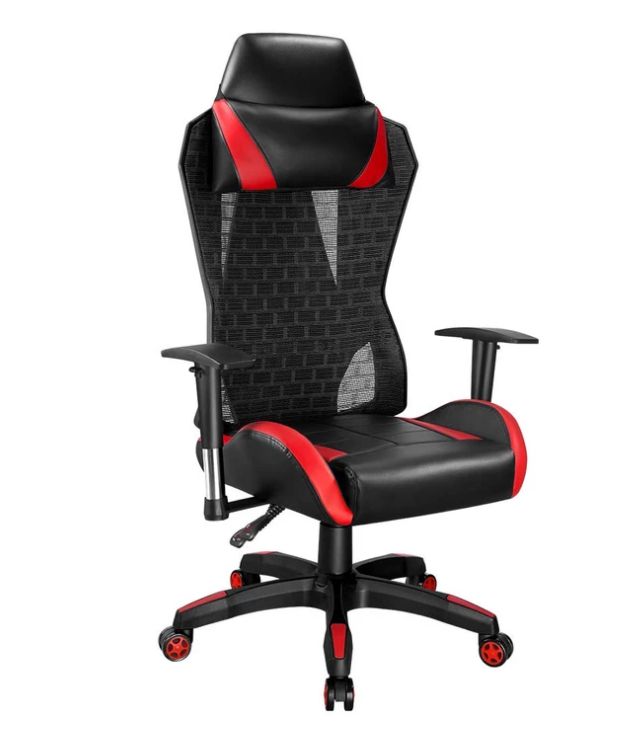 This chair showcases the ergonomic design in a very stylish format. This can be used as both a gaming chair and a high back office chair as well.
It has been built with high-quality materials and its heavy-duty frame allows it to support up to 120 kilograms of weight without collapsing. It can swivel at 360 degrees and it also offers a safe and stable recline due to its tilt lock feature.
At a price of approximately $160, this chair is the perfect catch and solution to your back problems caused by prolonged sitting hours. Moreover, it comes in white or red color and is available in the United Kingdom, Germany, Italy, France, and Spain.
PROS:
Breathable mesh material
Ergonomic design
Stylish and trendy
Amazing weight capacity
Durable construct
Safe swivel and reclining
CONS:
Offers only 2 colors
Available in only 5 countries
How Do You Choose the Best High Back Office Chair with Headrest and Ergonomic Design? (ULTIMATE BUYER'S GUIDE)
To make sure that you purchase the best high back office chair with a headrest and ergonomic design you have to see if the chair checks off the following points or not.
The chair must have supportive and adjustable armrests, backrest, and headrest. Not everyone has the same preferences or bodily measurements hence, it is important that these three features should be adjustable.
The perfect armrest should slightly be angled towards the south to provide comfort and avoid a stiff posture.
The seat should be comfortable, however, it should not be too soft. Instead, it should gain a perfect balance between soft and firm. Too much padding in the seat will put pressure on your glutes which could eventually cause pain in your lower back.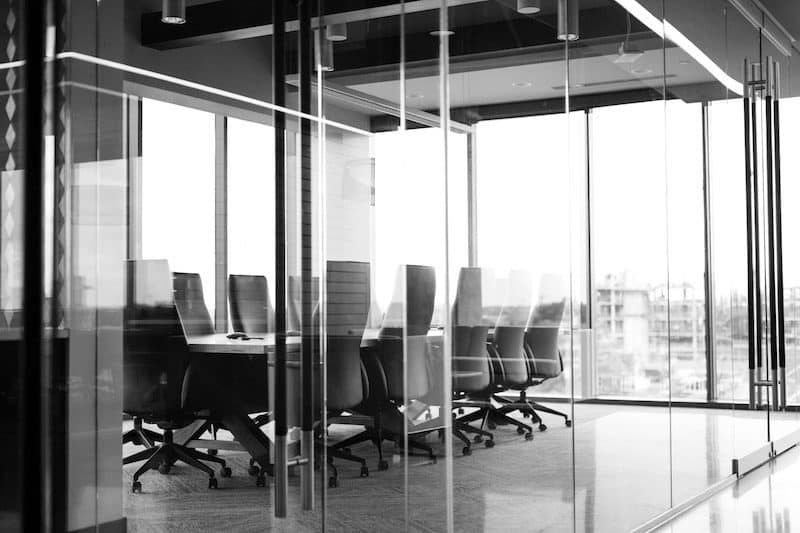 Ergonomic S-shaped design.
The chair should be built with an ergonomic design which accommodates the shape of the spine. The backrest of the chair should be shaped like the letter 'S'.
Even distribution of weight.
The chair should evenly distribute your weight to avoid collapsing.
The ideal office chair should be able to swivel at 360 degrees to allow flexible mobility. Moreover, it should also be able to recline so that you can stretch in between or take a small break on your chair.
The material of the chair should be comfortable, durable, and breathable.
Good enough weight capacity.
It must be able to support at least 250 pounds of weight. Any chair that has less weight capacity than 250 pounds is of no use.
CONCLUSION:
Sitting for hours can seriously damage your back and can cause a lot of problems for your back. Hence, investing in an office chair which is specifically designed to cater to back pains is a great investment.
Through these detailed reviews and the ultimate guide provided above, you will be able to purchase the best high back office chair in no time.