Last Updated on January 20, 2022
We are quickly approaching not only the end of another year but the beginning of a new decade. The 2010s were filled with new technological and social advances. Smartphones have essentially become necessities; grandmothers are actively sharing on social media; many home items can be controlled via voice command, and the world continues to become more digital.
This trend is only going to continue as we approach the dawn of a new decade, and our lives will continue to become more cyber-centric. With this being the case, few things should be higher on your list of priorities in the new year than keeping your information and assets safe. Cybersecurity is not only a multi-billion dollar industry, but it is also a modern necessity for both businesses and families.
Cybersecurity will be even more important in the future
Although it is sure to be one of the most critical aspects of life in the future, many people are still unaware of the most basic cybersecurity techniques and practices. To avoid joining the growing number of people who have been victimized by identity theft, hacking and other cybercrime, there are a few basic steps everyone should practice.
Below are a few of these simple cybersecurity tips that can help you, your family and your business be digitally safer and more secure in 2020 and beyond.
Be careful when communicating sensitive information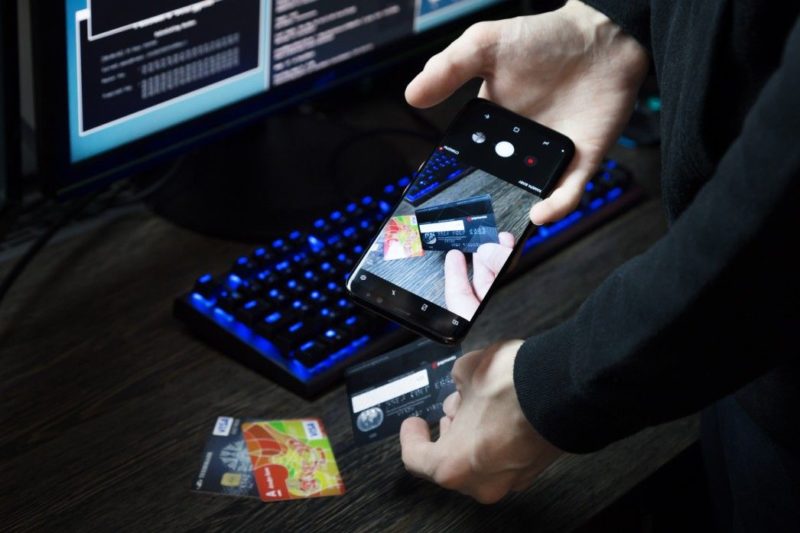 This should be the most obvious statement imaginable, but even in the modern age, many people do not understand all that goes into being careful. Cybercriminals are becoming more advanced as time progresses, and they will gladly take advantage of any mistake or misstep by unaware consumers. Even with all the sophisticated threats out there, carelessness is still the number one risk factor.
That is why the first of our cybersecurity tips involves simply being aware of how and with whom you share sensitive information. For example, never enter any sensitive information such as passwords, account numbers or personal identification data in an email or social media post. If you need to transmit sensitive documents, doing so on a secure website, in person, via mail or with the help of a fax machine can still be your best bet.
Utilize the 3-2-1 rule of backups
Few cybersecurity tips or techniques can keep you and your information safer than creating and maintaining proper backups. If a criminal were to gain access to your information, having backups can be the difference between years of recovery and a quick rebound. Maintaining backups can also be just as impactful in the case of a fire, flood, storm or any other catastrophic event.
Whether you already have a backup system in place or you are unsure of where to start, it is always a good idea to utilize the 3-2-1 philosophy for backups:
Make 3 copies of your data.
Keep 2 of these copies on external devices.
Keep 1 copy off-site.
Enable two-factor authentication
If a criminal were to gain access to your bank, email or other passwords – which modern criminals usually can – it does not have to be the end of the world. With two-factor authentication (or 2FA, for short), you can still maintain security even if your passwords are compromised.
Chances are, you have likely already encountered 2FA, even if you did not know the name of it. It is a common practice used by online banking and other services in which sensitive information is transmitted or displayed.
With it, you will have an additional layer of protection by requiring an extra security question to be answered or code to be entered after you have entered your password. This may mean a text message or email with a security code or answers to questions you choose when setting up 2FA. It may take a little longer, but this slight decrease in convenience is definitely worth the significant increase in security.
Invest in strong antivirus software
Secure, reliable antivirus software is an absolute necessity in 2019, and it will be even more critical in the years to come. Antivirus software is not only important in protecting against computer viruses, but it will also be your first line of defense against cybercriminals.
Many people believe they are careful enough to get by with the pre-installed software on their computers or the security features of their browser, but this is a fallacy. As criminals become more advanced and malware becomes more sophisticated, this basic level of protection will not be enough to keep your data safe.
There are plenty of options out there, so do some research and read reviews to find the software with the right levels of protection, usability and cost for you.
Utilize VPN software
In addition to your antivirus software, a good VPN can provide another layer of security. A VPN, or virtual private network, creates a secure, encrypted network between your device and any sites you visit. This makes it more difficult for information to be intercepted by criminals.
Similar to antivirus software, there are many options available for VPNs and several other factors to be considered when choosing the right one for you and your family or business.
Criminals and the threats they create are only going to grow in volume and sophistication as the new decade progresses. With that being the case, everyone should be prepared to up his/her game when it comes to the cybersecurity methods implemented. When making your new year's resolutions, do not forget the importance of keeping your information safe in the future.