Last Updated on January 12, 2022
Indeed, being a mother comes with its own loads of responsibility. But being a mother with a newborn is a totally different experience. From having to change the diapers to perfectly wearing him or her, there is always a lot to do for someone raising an infant.
That said, one of the most amazing, and yet challenging, parts of raising a baby is the aspect of babywearing. There are so many wonderful benefits of babywearing, especially when it is done the right way.
From reducing infant crying, forging a baby-mother bond, to supporting the baby's natural posture, using a baby wearer is always a win-win for the parent and the baby.
However, using a baby carrier isn't always as easy as it sounds, and you are bound to do it wrong if you haven't done it before. For starters, everything may seem new and unknown to you. What kind of baby carrier should you buy?
When is the right time to start using a baby carrier? Is it necessary to find a guide to buying a baby carrier? What about baby carrier safety? Do I have the budget for this? If you belong to this group of caregivers, then, here are some of the basic things you need to know before you start using a baby carrier.
Works fine from day one
Are you wondering when the perfect time is for you to start using a baby carrier? Well, the answer to that is day one, as long as the carrier weighs at least seven pounds.
For a fact, we all know how important it is for babies to develop a strong connection with their parents, and the perfect time to build such a connection is right on the first day.
And while you may develop such a bond by holding your baby in your arms, it is more convenient with a baby carrier, especially if you are doing it for long hours.
While some parents might beg to differ by waiting until their baby clocks six weeks before they start carrying him or her with the carrier, there is nothing stopping you from using a baby carrier right from the first day.
Leaving the hospital with your newborn? A baby carrier is sure good to go. Heading out with your four-weeks baby? You have nothing to fear.  
Research baby carriers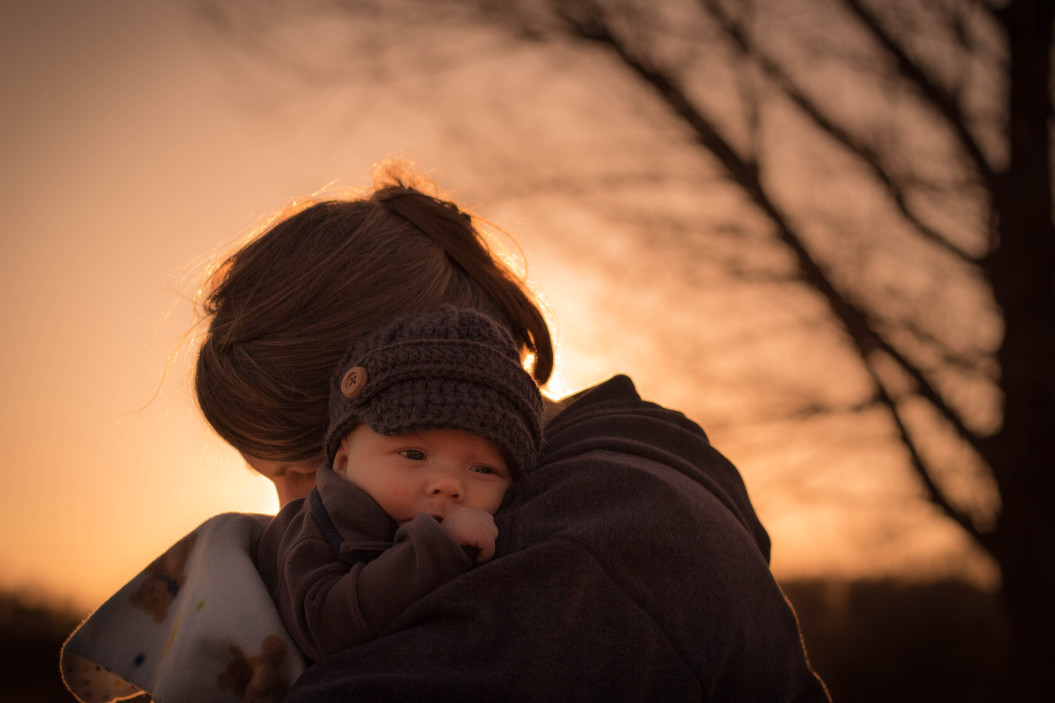 Just like every other item in the world, baby carriers come in different forms and configurations, which means you have to be sure of what fits well with your demands.
The most popular types of baby carriers out there include wraps, slings, and soft-structured. If you've finally decided it's time to buy your carrier, be sure to research the types and safety reviews online, ask family and friends about the baby carriers they use and trust.
Learn about baby carrying positions
Do you even know the different baby carrying positions and when to use each one of them? Before you proceed to buy a baby carrier, it is vital for you to understand how the carriers work. The major baby carrying positions include:
Back carry
Hip carry
Front outward carry
Front inward carry
As for the when, the baby's age, development rate, and weight are the deterministic factors. Often times, your carrier comes with its owner's manual.
So you have to check the minimum age and weight requirements to see whether the carrier you are buying is actually perfect for your needs. Typically, the carriers work in the format described below:
Front inward-facing: 0+ months
Front outward-facing: 4-6+ months (your baby's neck has to be strong enough for you to use this position)
Hip carry: 6+ months
Back carry: 6+ months
Learn the basics of safe babywearing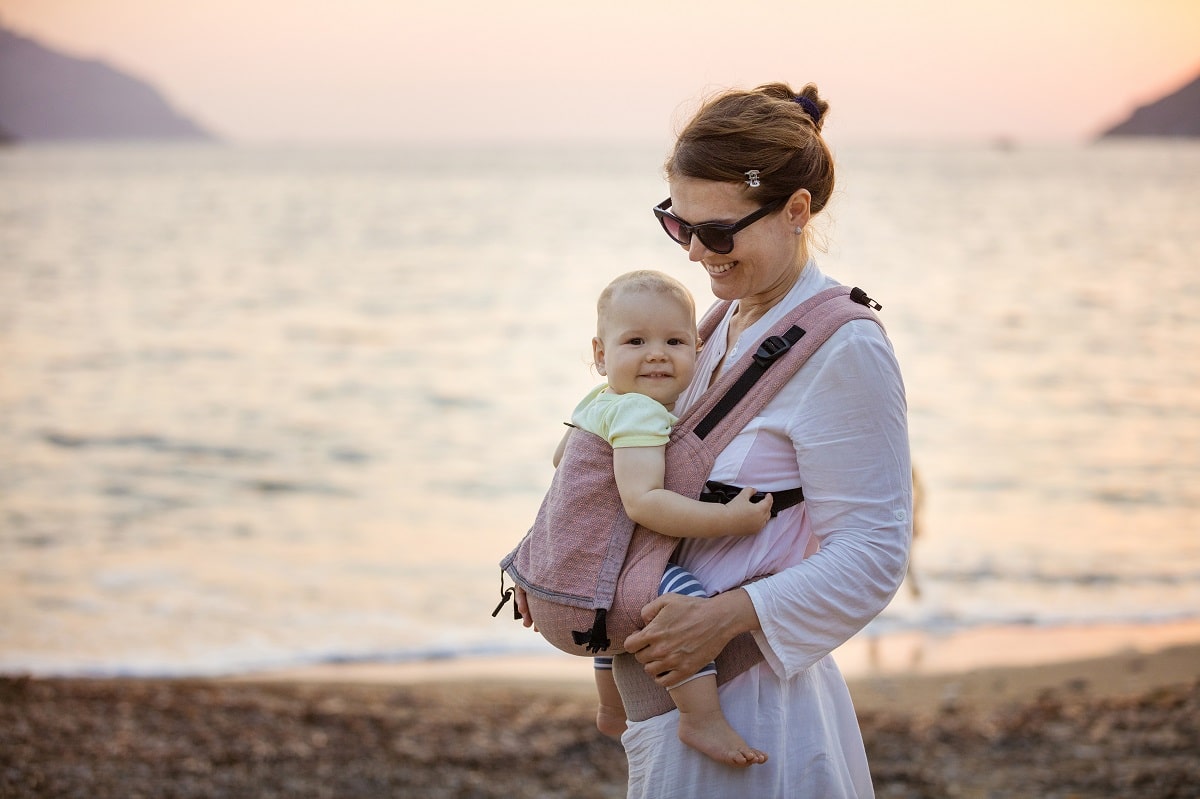 As parents, nothing matters more to us than the safety of our infants. After all, safety and comfortability are the reasons behind your decision to buy a baby carrier in the first place. That said, some of the most popularly-used basics of child wearing include:
Carrying the baby in the correct position
Sitting the baby in an ergonomic position
Securing all the carrier fasteners
Constantly checking the fabric for wear and tear
Being cautious and alert
Never lying down while wearing a baby carrier
Virtual babywearing before the real-time use
Once you buy your baby carrier, the next thing to do is practice the act of babywearing. And not fit your child in it immediately. First things first: get used to your carrier.
Practice taking it on and taking it off, adjust and test the different positions, fasten and resize it over and over again. And finally to aid your practice, try wearing a baby doll or a teddy bear.