Last Updated on January 20, 2022
In the healthcare industry, education, training, and preparedness aren't trivial matters. They're integral to patient safety and have a dramatic impact on the reputation of healthcare organizations in their respective communities. And with a shift toward new and innovative technology in recent years, many are turning to simulation for training of nurses and other healthcare professionals.
The Applications and Benefits of Simulation
The National Council of State Boards of Nursing (NCSBN) describes clinical simulation as "an activity or event replicating clinical practice using scenarios, high-fidelity manikins, medium-fidelity manikins, standardized patients, role-playing, skills stations, and computer-based critical thinking simulations."
Today, virtually all nursing programs use medium – or high-fidelity manikins in their educating and training of students – and they aren't just cute gimmicks. The NCSBN estimates that nursing programs could substitute up to 50 percent of traditional clinical practice with simulation (assuming the faculty members are formally trained in simulation pedagogy).
Here are a few of the reasons why simulated learning is so effective:
Real Scenarios
While nothing is a true substitute for the "real thing" – meaning actually working on a living, breathing patient with a genuine health issue – a simulation is as close as you can get. For all intents and purposes, it allows nursing students to immerse themselves in real-world scenarios. They're able to treat patients and use the same techniques that they've only read about in textbooks or seen in video lectures.
Risk-Free Environment
When someone's health and safety is on the line, a doctor isn't going to allow a nurse without experience to step in and perform an important procedure. There's simply too much at stake.
But with a simulation, nursing students are able to get some real-world experience in a risk-free environment. Messing up is even encouraged, as it allows students to learn how to deal with various situations and scenarios.
Observation and Analysis
Nursing students need to be observed by instructors and superiors so that they can gather meaningful feedback and improve their work. With simulated learning, techniques can be recorded and analyzed.
These recorded simulations can then be reviewed over and over again by the student (and others) so that corrections can be made. It also allows instructors to reinforce good habits.
Improves Patient Safety
At the end of the day, it's all about patient safety. And simulated training directly enhances the quality of care patients receive on a regular basis.
Can you imagine if simulated training didn't exist? There would be far more mistakes, errors, and omissions during patient treatment. These mistakes would lead to frustrated patients, poor outcomes, and even medical malpractice lawsuits and insurance claims.
Efficient and Cost-Effective
Traditional nursing education is resource-intensive from an educator's point of view. With simulated training, nursing schools are able to train students faster and more affordably. Students go through more test scenarios with fewer instructors and this results in a better overall experience for both the student and the program.
Customizable
No two nursing students are the same. Some students are proficient at soaking in knowledge from textbooks and applying it correctly the first time. Other students are hands-on learners and won't be proficient until they've actually performed a technique several times.
The good news is that simulated training is entirely customizable. This allows instructors to tailor training to each individual student's strengths and weaknesses.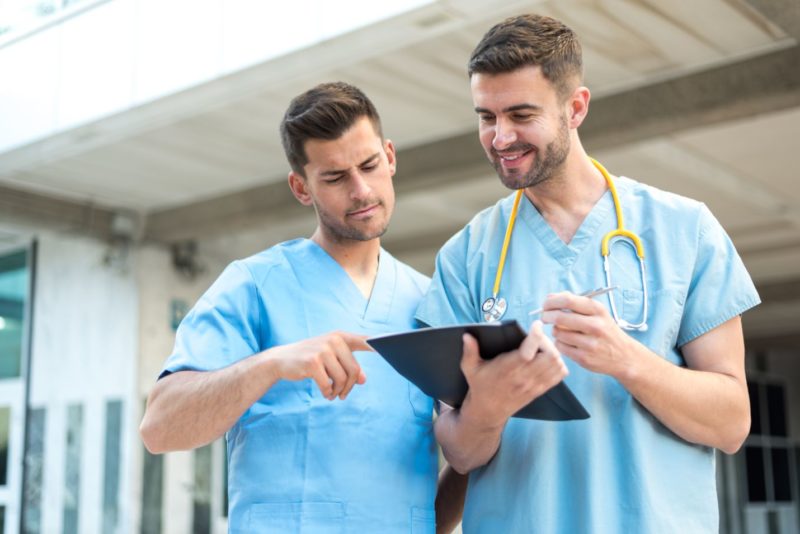 Immediate Feedback
In a real-world setting, nurses will perform a certain technique or procedure and wait hours or days to get feedback on how it went. With simulated training, the feedback happens immediately. This removes a lot of the guesswork from the equation and helps students improve right away.
Training Tomorrow's Leaders Today
The future of American healthcare depends on the students that are in medical school today. If we want the system to improve – and it's clear that the American healthcare system isn't where it needs to be – we have to improve our education and training of tomorrow's leaders.
Simulated learning is just one effective method by which future nurses, doctors, and physicians can acquire the confidence and skills required to perform within the pressures of the real world.
Moving forward, it's imperative that the healthcare community coalesces around learning technologies like these. When they do, great things will happen.