Last Updated on January 20, 2022
Facebook groups are a place within the social networking platform where you can connect and communicate freely with people who share your interests. As of February 2021, there were more than 1.8 billion active Facebook users every month, making Groups one of Facebook's most utilized features.

The best thing about Facebook groups is that they can be about any niche provided that the topic is in compliance with the company's terms of service. You obviously cannot create a group that advances political or religious extremism. Popular group categories include Entertainment, Politics, Religion, Sports, Home and Family, Friends, Health and Wellness, Cooking, Fitness, Fashion, etc.

Another thing to love about Facebook groups is the ability to customize the group's privacy settings. For instance, you can determine who joins and posts in the group, as well as the nature of the content that can be posted on the platform.

One way to make your Facebook group stand out on the platform is by assigning it a cool and creative name. But with thousands of ideas and suggestions to select from, naming your Facebook group is a task that can be dispensed with in a matter of seconds.
You'll only need to find a name that resonates with the group's niche and ideals. Note that a good name can endear more fans to the platform, whereas a bad name will only repulse potential followers.

If you're looking for a creative Facebook group name, you're in the right place. We've prepared a curated list of 300 coolest Facebook names ever. The names have been sorted into various categories based on some of the popular group niches.
Cool Facebook Group Name Ideas
1. Accentuating the Positive
2. All Opinions Count
3. Allies in the Struggle
4. Always Happy Group
5. Amazing Minds
6. Are We There Yet?
7. Awesome Blossoms
8. Be Your Own Hero
9. Chamber of Secrets
10. Chance Grabbers
11. Chat Corner
12. Chat Phobia
13. Civil Disobedience
14. Come, Let's Reason Together
15. Connect the Dots
16. Destiny Chasers
17. Every Morning Is a New Beginning
18. Everything in Common
19. Exotic Breeds
20. Famous Last Words
21. Fearless and Flawless
22. Game Changers
23. Gangnam Style
24. Go Getters
25. Gossip Geese
26. Gossip Street
27. Great Minds Think Alike
28. Herd Workers
29. Hotness Overloaded
30. Human Targets
31. In the Mindful Zone
32. It's All In The Mind
33. Keep "Typing…"
34. Listen and Learn
35. Lords of the Bling
36. Lucky Charms
37. Make Your Feelings Known
38. Motivational Group
39. Mountain Movers
40. Muffin Like Us
41. NewGen Leaders
42. No Pain No Gain
43. Off the Charts
44. One Hit Wonders
45. One Life-One Opportunity
46. Our Daily Journals
47. Owls of the Night
48. Panda The Seven
49. Party, Study, Repeat
50. Please Do Disturb (DnD?)
51. Professional Pirates
52. Protectors Of Superman
53. Purple Unicorns United
54. Questioning the Geek Squad
55. Real Humans
56. Recycle Bin
57. Remarkable Falcons
58. Shifting Perspectives
59. Silent Tooters
60. Sleepless Nights, Restless Days
61. Smile, Please
62. Sparkling Newbies
63. Spicy Sugars
64. Strong Signals
65. Success Hungry People
66. Team Extreme
67. Team Innovation Domination
68. The Alpha & Omega
69. The Avengers
70. The Average Joe
71. The Believers Group
72. The Best of the Best Crew
73. The Brainers
74. The Bull Dogs
75. The Bullies
76. The Champions
77. The Change Makers
78. The Dreamers
79. The Facebook Police
80. The Four Seasons
81. The Goal Creepers
82. The Grim Reapers
83. The Guardians
84. The Insomniacs
85. The Invincibles
86. The Master Minds
87. The Mess Busters
88. The Odds Are in Our Favor
89. The Optimized Brain
90. The Ordinary Folk
91. The Public Square
92. The Restless Forwarders
93. The Rolling Phones
94. The Rowdy Roosters
95. The Rude Awakening
96. The Saints
97. The Shepherds
98. The So and So
99. The Sustainability Squad
100. The Ultimate Nerds
101. The Words Of The Masters
102. Thinkers, Doers, Achievers
103. Trouble Stoppers
104. Vicious and Delicious
105. We Believe in Magic
106. We Know A Good Thing
107. Weekend Boosters
108. What's In Your Mind
109. Your Random Thoughts Here
110. Your Second Home
Funny Facebook Group Name Ideas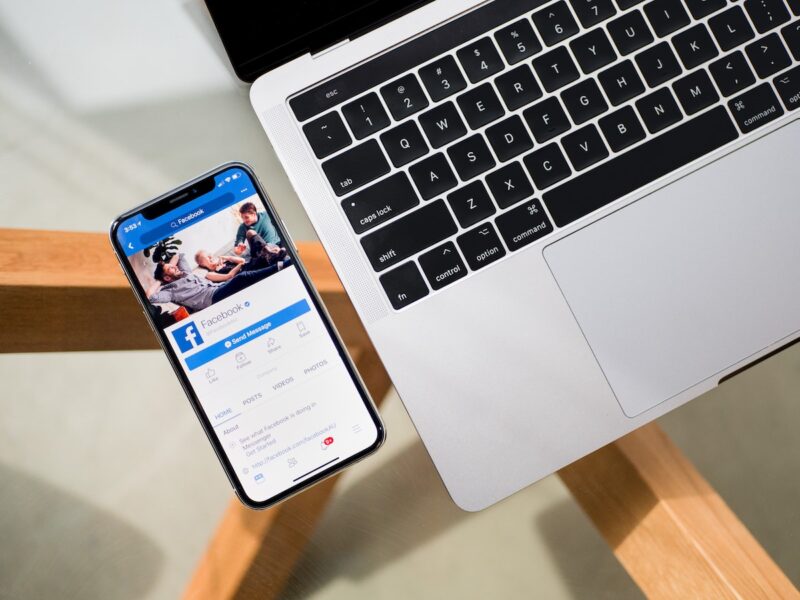 111. 404-Not found
112. Adam and Steve, No Eves Allowed
113. Bad Decisions
114. Chat or Die
115. Chunky Monkeys
116. Comment Readers Association
117. Crazy FB People
118. Facebook Dwellers
119. Facebook Gang
120. Flirty Crowns
121. Hopeless Chaps
122. Idiotic Angels
123. It's Funny How You Think We Are Listening
124. Local Losers
125. Lost Kiss Found Here
126. Message At Your Own Risk
127. No Grievance Too Petty!
128. No More Singles
129. No Promises, We Offer Nothing
130. No Spamming
131. Non-Stop Notifications
132. On Facebook From Sunrise to Sundown
133. Online Hangover
134. Psycho, but Cute
135. Read, Digest, then Comment
136. Rest Racers
137. Rumor Mongers
138. Silence Is Our Enemy
139. Silence Isn't Golden Here
140. The Cereal Killers
141. The Chain Letter Trashers Club
142. The Colony of Weirdos
143. The Drifters
144. The Gatekeepers
145. The Honeymoon Is Over
146. The Magic Idlers
147. The Nonsense Group
148. The Tumornators
149. Time Wasters
150. Trolls of Disgust
151. Wandering Travelers
152. Waste for Brains
153. We Don't Like Bugs!
154. We Just Realized We Don't Care
155. We Leave Every Stone Unturned
156. We Never Ask for Directions
157. We Walk Under Ladders
158. Yes, We Silently Judge Your Grammar
159. Yoga Pants Forever
160. Zombie Apocalypse Survivors
Facebook Group Name Ideas for Family
161. Adam's Descendants
162. All About Family
163. Best Family Ever
164. Bonded By Blood Group
165. Bromance Group
166. Brotherly Harmony
167. Brothers From Another Mother
168. Cousins Across The Pond
169. Dear Ones
170. Deep Roots
171. Different Time Zone
172. Disillusioned Dads
173. Family Chatroom
174. Family Matters
175. Family Without Borders
176. Fantastic Families
177. Forever Ties
178. Happy Bonding
179. Happy Family
180. Happy House
181. Home Sweet Home
182. House of First Class
183. Kin of Good Times
184. Mad Families
185. Me, Mom, and Dad
186. Modern Family
187. Moms who Believe
188. Most Amazing Family
189. My Second Mother
190. Parenthood Forever
191. Quality Screen Time
192. Sistas From Different Mistas
193. So Far, Yet So Near
194. The Cool Moms Collective
195. The Daddy's Club
196. The Dream House
197. The Elite Group
198. The Facebook Connection
199. The Family Gang
200. The Family Group
201. The Family Tree
202. The Magical Surname
203. The Mommy's Club
204. The Nuclear Units
205. Thriving Families
206. Ties That Bind
207. We Are One
208. We Are Surname
209. World's Best Dads
210. Worldwide Woflpack
Facebook Group Names for Friends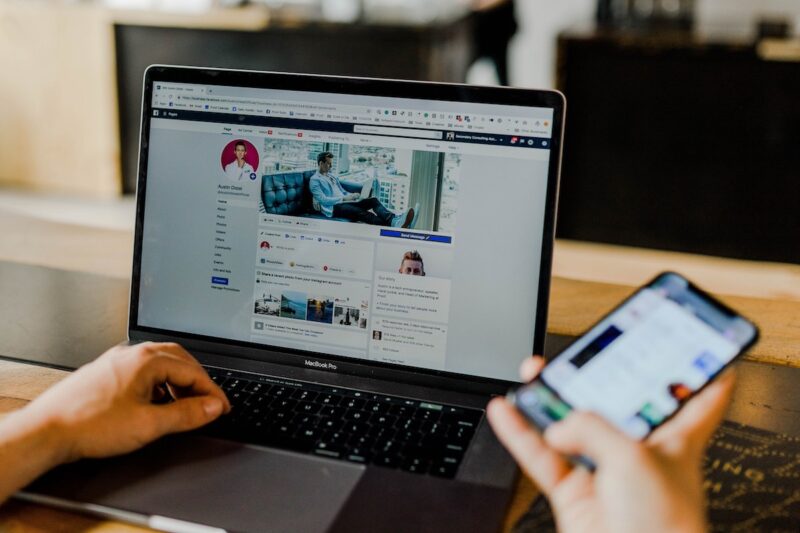 211. 3 Idiots
212. Across Borders
213. Alcoholics Unanimous
214. Always Together
215. Baddies and Buddies
216. Best Buddies In Life
217. Besties for Life
218. Besties for the Resties
219. Birds of a Feather…Flock Together
220. Buddies Forever
221. Busy Buddies
222. College Friends
223. Connected Digitally
224. Cool Tri-angels
225. Crazy Us
226. Drama Club
227. Eternal Triangle
228. Eye to Eye…Ear to Ear
229. Fantastic 50
230. Forever Young
231. Friends Forever
232. Friends Without Borders
233. Gang Of Girls
234. Girls on Fire
235. Great Mates
236. Group of Mad Buddies
237. Happy Bonding
238. High School Reunion
239. Hippie Chicks
240. Kick Ass boys
241. Mid-life Crisis
242. Millennial Millionaires
243. Pen Pals
244. Power to the Gal
245. Team Yes, We Can
246. Teens for Truth
247. Teens Forever
248. The 1990s Remembered
249. The 90s Reloaded
250. The Alter Egos
251. The Back Benchers
252. The Badass Squad
253. The Boys Club
254. The Crazy Gang
255. The Dream Team
256. The Dynamic Duo
257. The Dynasty
258. The Elite Squad
259. The Fantastic Four
260. The Friendship Denomination
261. The Girl Gang
262. The Girls Club
263. The Gossip Queens
264. The Jumping Jacks
265. The Magic Trio
266. The She Squad
267. The Three Amigos
268. The Uncalled Four
269. The Unknowns People
270. The Wonder Girls
271. Through Thick and Thin
272. Tom, Dick & Harry
273. True Friendship
274. Two Birds, One Phone
275. Viva Forever
276. Walkie Talkies
277. We Are One
278. We are Team
279. We Tie Until We Die
280. Without Borders
Facebook Group Names for Politics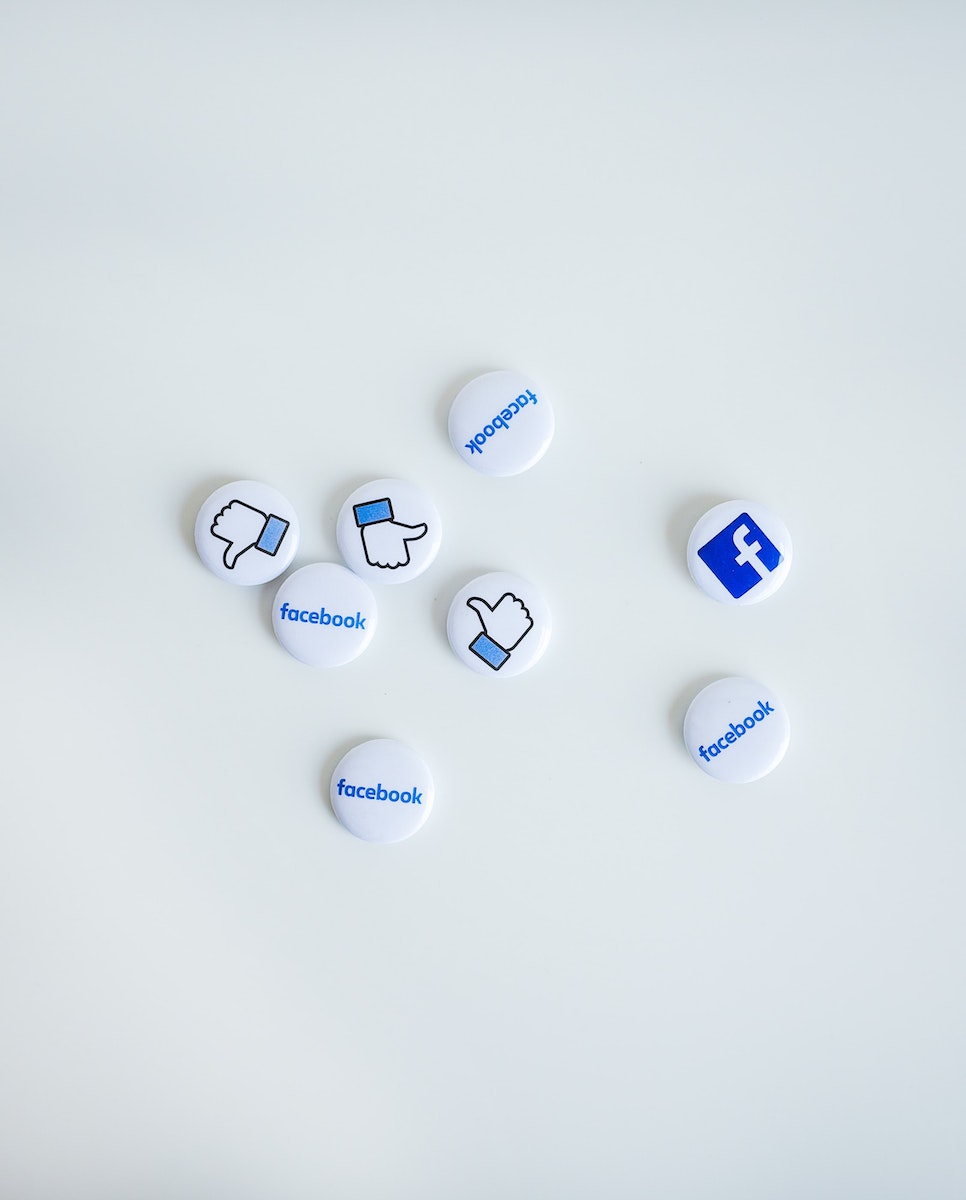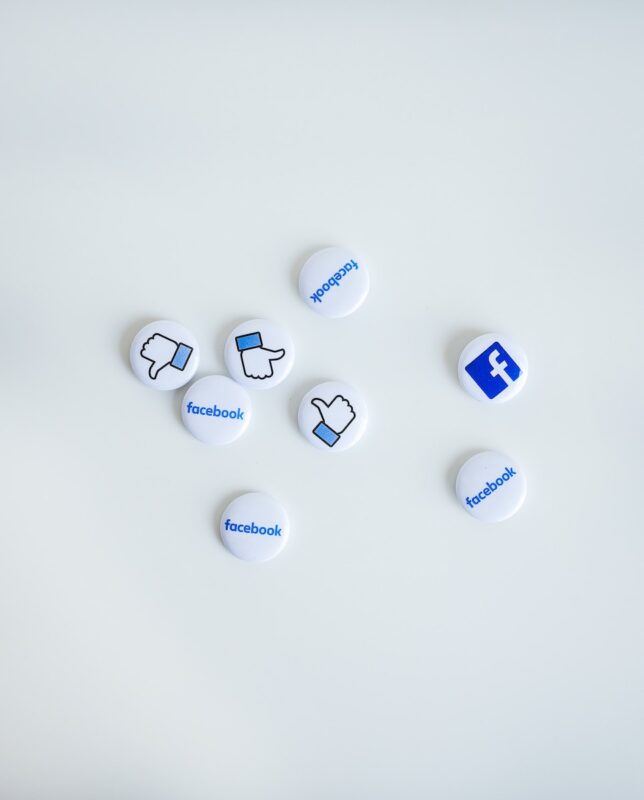 281. Disenchanted Voters Club
282. Disenfranchised Voters Club
283. No Politics Here
284. Politically Inclined
285. Politically Incorrect
286. Politically Insensitive
287. Spicy Republicans
288. The Extreme Lefters
289. The Extreme Righters
290. The UnDemocrats
Facebook Group Names for Cooking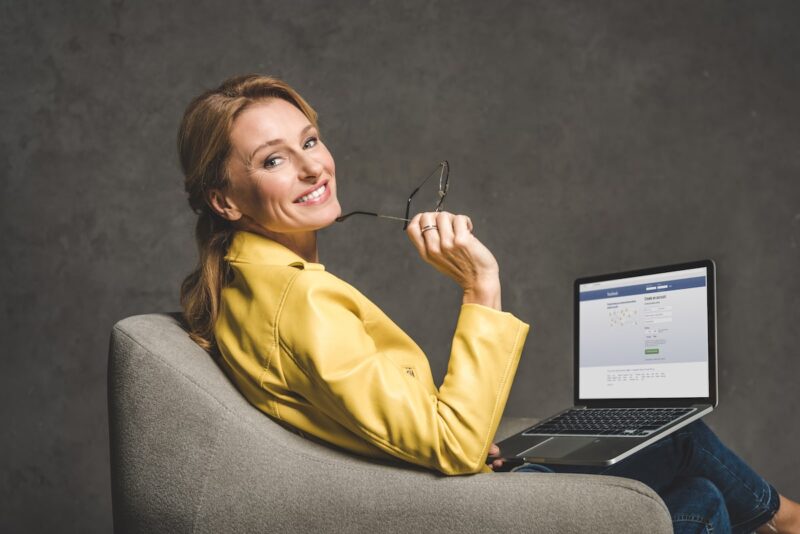 291. Around the Kitchen Table
292. Cook Till You Drop
293. Dinner Time
294. Exotic Dishes
295. It's Cook Time
296. Kitchen Tour
297. Let's Cook
298. Lunch Is Served
299. My Amazing Recipes
300. Time In The Kitchen
How to Come Up With a Powerful Facebook Group Name
The most important consideration when creating a Facebook group name is to come up with a moniker that resonates with the group's niche. For instance, based on the above list, it's evident that names for political groups have some reference to famous political parties. This ensures that users who come across the group won't struggle trying to figure out what it's all about.

It's also important to come up with a name that's associated with popular objects, ideas, or values. For instance, words like 'warriors,' 'knights,' 'victors,' 'panthers,' or 'nerds,' create certain vibes and may speak volumes about what the group is about.

Most importantly, a Facebook group name should be unique and catchy. A catchy name will help your group stand out on the platform, which is a great thing considering that there are scores of Facebook groups being created every day.

In the same breath, the name should be catchy yet simple and memorable. You don't want your fans searching for the group each time they want to contribute on the platform. As you might have realized from our collection above, it's possible to come up with a catchy and memorable Facebook group name without much of a sweat. Sometimes all it takes is adding a puny twist to a common word.
Remember…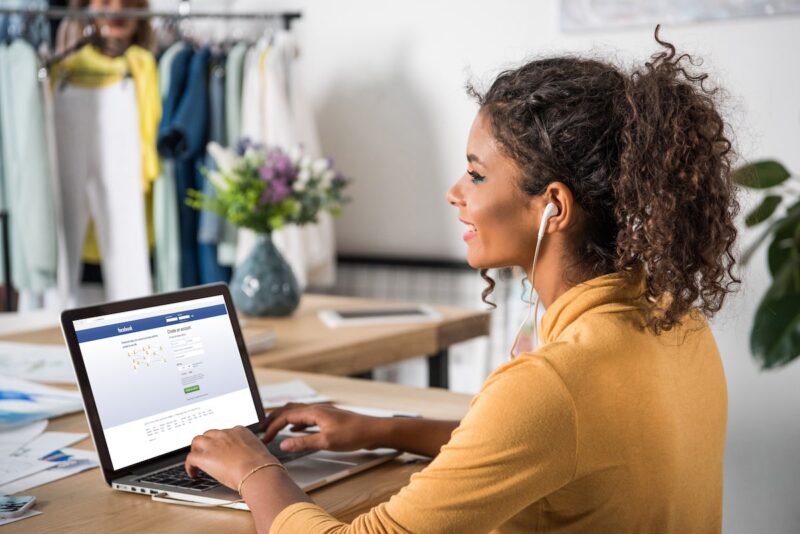 Coming up with a creative Facebook group name is only half the work. The other half involves populating the group with compelling content every day. No one wants to waste their time on a platform where posts only appear haphazardly.

Also, note that it's possible to change a Facebook group name. But it's probably not a great idea, especially if the group has already amassed a huge following. Unless there's a substantial amount of pressure from your fans and followers to change a Facebook group name, you're better off keeping the name.