Last Updated on January 18, 2022
Biometrics have been around the world for years now but the technology is advancing with every passing day. The invention of facial biometrics is leading to the wide proliferation of this technology. Gone are the days when this technology was considered fictitious, now it is no longer seen something out of science fiction movies.
The release of the iPhone X with Face ID has attracted a lot of attention. People are now having facial recognition technology in their hands, protecting their information and data.
The use of facial recognition is not just limited to the mobile phone, it is being employed in multiple industries with a wide range of use cases, for instance, preventing frauds, enhancing the user experience, securing individuals, etc.
How Facial Recognition Works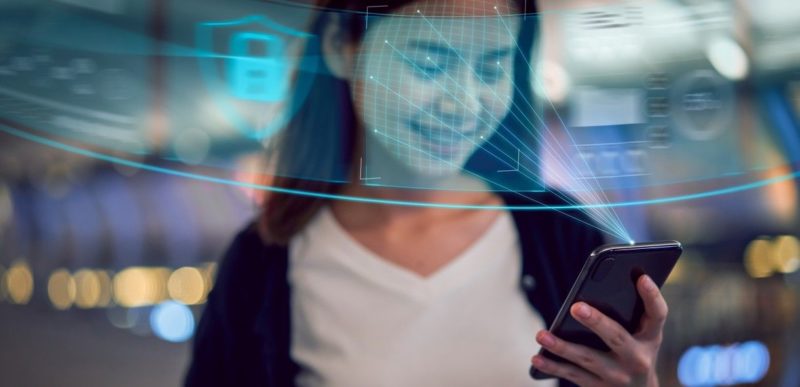 In the 1960s, facial recognition technology was in its experimental stages. No one would have thought that the concepts we used to witness in movies will be a significant part of our lives. Earlier, facial recognition was limited to just recognizing the human face.
But with everyday advancements, it has taken a whole new dimension. However, the primary working of technology is categorized into four major steps
Face Detection – the system lookouts for the human face in the scene.
Face Capture – the face is captured through 2D or 3D face capture.
Face Transformation – the captured face is digitally transformed into machine-readable data on the basis of face features – for instance, the bridge of the nose, the gap between eyes, contouring points, etc.- through machine learning algorithms.
Face Match – the digital information of the captured face is matched with the already stored face data to verify if it belongs to the same person.
The advanced applications and use cases of facial recognition technology are not limited to these four steps. Further innovations have been made to enhance facial verification. For example, some applications use real-time face verification that cross-matches the human face with the picture on the document and also the emotion reading through facial expressions.
Ways Facial Recognition is shaping the world in 2020
Authenticating Individuals Online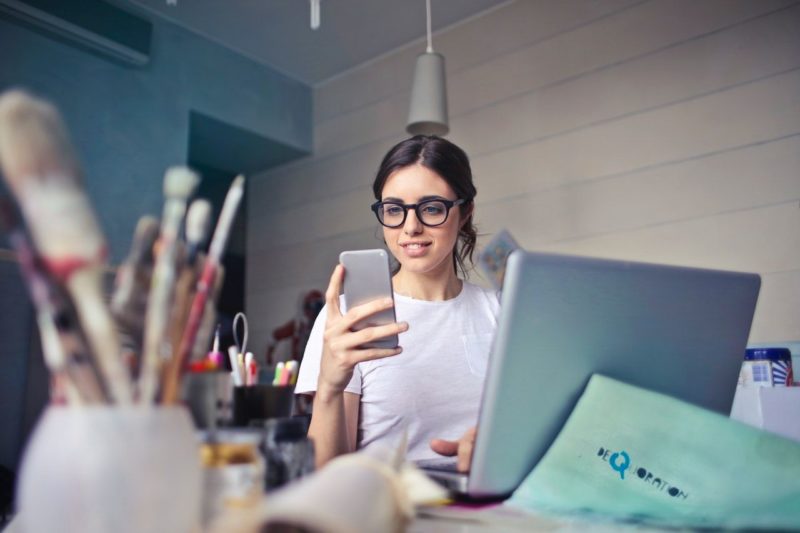 The digitization of the world is providing another opportunity for the imposters to take over someone else's account and carry on their illegal activities. While passwords have been the only authentication checks used by digital platforms to verify the identity before allowing access to the account, they are no more reliable. The binary authentication is based on two elements
ID/Username: Who you are?
Password: To confirm you are who you say you are.
But does it prove that the credentials are provided by the authorized user only? No, it doesn't because accessing someone's credentials is no more of a difficult task. That's where facial recognition comes to the rescue.
With online facial recognition, businesses can secure their sites and client base by allowing access to only authorized individuals.
The advanced verification systems are coming up with proactive measures such as 3D depth analysis to ensure the liveness of users. With face verification, the remote presence of authorized users can be assured before allowing them access to accounts and services. The
Preventing Retail Theft
The retail stores are increasingly exposed to unfortunate incidents i.e. shoplifting, organized retail crime (ORC) and fraud returns. According to the 2018 Sensormatic Global Shrink Index, these incidents cost retailing stores roughly $35.5 billion every year that is expected to increase. It is a proven fact that hiring security professionals stores help to catch such troublemakers but is not possible to keep an eye on every customer.
Facial recognition systems address this concern effectively.
Retailing stores are using face recognition technology to instantly identify the shoplifters and organized retail criminals. This technology can ban these troublemakers from the shops they have never been to. The digital record of their faces can be shared among different stores across the region or country.
It means if one store considers a person threat then others would do the same.
Whenever a person enters the store, the face of an individual is captured and matched against the large databases to identify any suspicious entity. It facilitates security professionals to prevent possible threats and potential losses. According to the study, face recognition technology reduces external links by 34%, while reducing the violent incidents by 91%.
According to the National Retail Federation (NRF), 10.8% of the returns made each year are fraudulent which leads to a loss of $9.6 billion for the retail industry. Facial recognition holds the potential to facilitate retailers to protect themselves from such individuals.
Moreover, implementing such systems in retail stores improves customer experience. Through real-time facial scanning, facial expressions are being studied to present customers with personalized services that they demand.
Combatting false chargebacks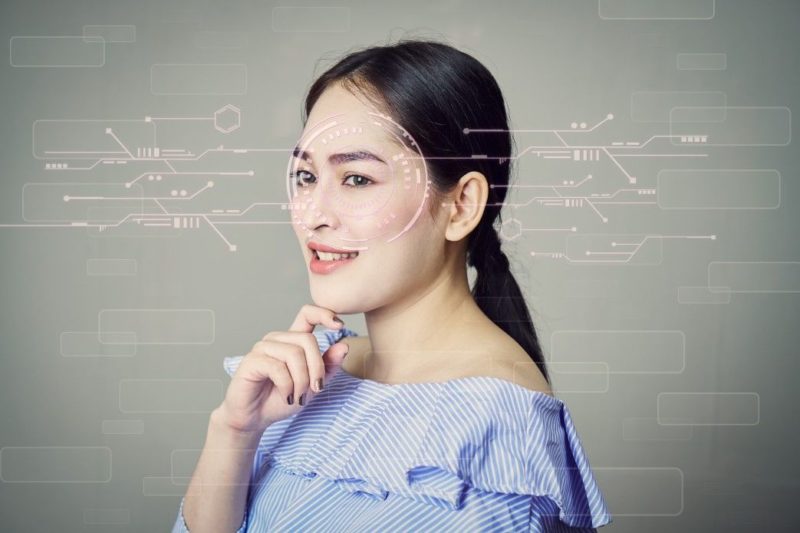 In online retailing stores, one of the major problems that owners face is false chargebacks. The reason is the increasing trend of data breaches, identity theft, card-not-present (CNP) frauds, and account takeovers. In online platforms, false/fraudulent chargebacks occur in two scenarios:
Fraudulent Purchase: It occurs when the user's card or account is used by the third person to make a purchase from the site.
Fraudulent Claim: It occurs when the user himself has purchased items but claims that the account is misused by someone.
Whatever the scenario is, the merchant has to suffer the loss. In 2016, the e-commerce industry suffered a loss of around $6.7 billion and 71% was due to chargeback fraud. Businesses are implementing the facial recognition systems for their login and checkout operations, and authenticating the payments. It facilitates the businesses to fight false chargeback claims with proper evidence that the payment is authenticated by the right user only.
In addition, if the person fails to verify the payments then it will automatically block the transaction, preventing fraud.
Enhancing Customer Experience
Face biometrics are replacing the passwords and pins enhancing the user experience. The human effort of remembering passwords and pins and changing them timely is automatically reduced. Users don't have to follow strict guidelines to practice passwords, moreover, eliminating the security threat.
Through face verification, user authentication is as simple as taking a selfie. Just show your face to the camera and it's done.
Personalized User Experience
Facial recognition technology is unlocking the doors to the contactless personalized customers' experience. Imagine visiting a restaurant and getting greeted by your name. Amazing isn't it?
It is no longer a thing of the future. Businesses are utilizing this technology to not only enhance the experience but also to leave a remarkable impact on their customers. Face biometrics are paving ways for a personalized experience in multiple ways, for instance,
Facilitating retailers to enhance customer service protocols
Alerting staff whenever a VIP customer enters the area
Enabling staff to provide personalized suggestions, promotions, and sales services to customers.
Analyzing customers' expressions to provide them real-time support, etc.
Facilitating Secure Transactions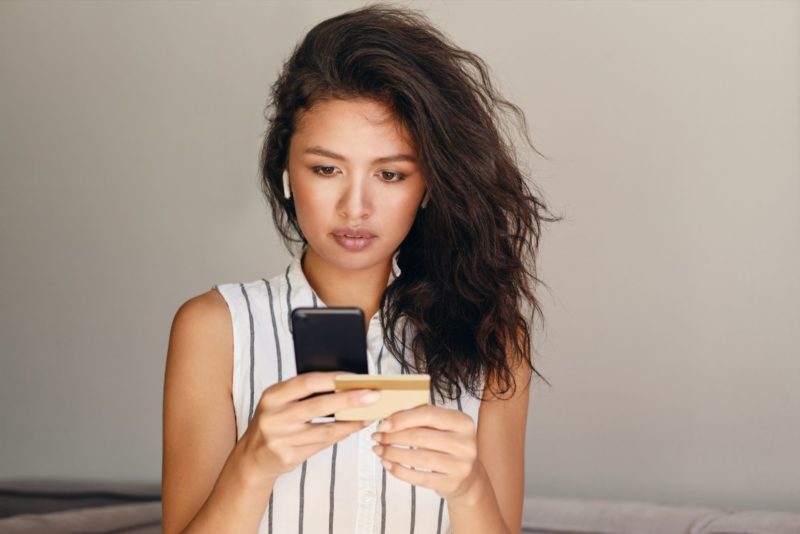 The explosion of the internet and mobile devices is expanding the trend of digital payments and fraudsters find another way to make extra cash. Many big giants such as Apple, Google, Amazon, are using facial recognition technology to secure the payments. For instance,
The retailing giants Amazon and Ali Express are incorporating face biometrics to secure their payments, taking customer experience in a new dimension. Amazon's "smile to pay" feature is an example of facial recognition technology.
Fintech, credit card companies, and mobile banking applications are exploring biometrics through fingerprints and facial recognition for secure payments.
MasterCard is introducing an extensive identity check app i.e. "Pay through face" for secure transactions.
Considering a business perspective, facial recognition is very helpful in combating payment frauds since it only allows the authorized person to carry out transactions.
Protecting Unauthorized Access
Passwords and pin codes have failed to keep imposters away from sensitive data or a particular area. Anyone having the code can access the system and hence there's no surety that the right person is gaining access. Biometric Security System is very helpful in addressing this issue.
Through real-time face scanning not only the authorized person is given access but the liveness of the user can also be ensured.
Multiple organizations from government offices to educational institutes, almost every sector is integrating face verification systems to verify the right individuals and keep away any third person from entering the restricted area.
Way Forward
Undoubtedly, the facial recognition industry has shaped the world whether it's about business operations or our daily life. In upcoming years, it will continue to boom as well.
As per Markets and Markets Research, the facial recognition market is expected to grow $6.84 billion by 2021 and $8.3 billion by 2022 growing at a CGPR of 19.68% as compared to $3.35 billion in 2016. This stat provides us a clear insight into how face biometrics will be a significant part of our life.