Last Updated on January 24, 2023
Australia is famous for its charming beaches and architectural marvels, such as the iconic Sydney Opera House. The country is also known for its wide-open spaces and largely-uninhabited lands, most notably 'The Bush' and 'The Outback.'
But in addition to the common Australia facts that often feature high up on search engine result pages (SERPs), there are plenty more to learn about the world's smallest continent. Read below for 100 amazing facts about Australia that even most natives are unaware of.
Facts about Australia's Geography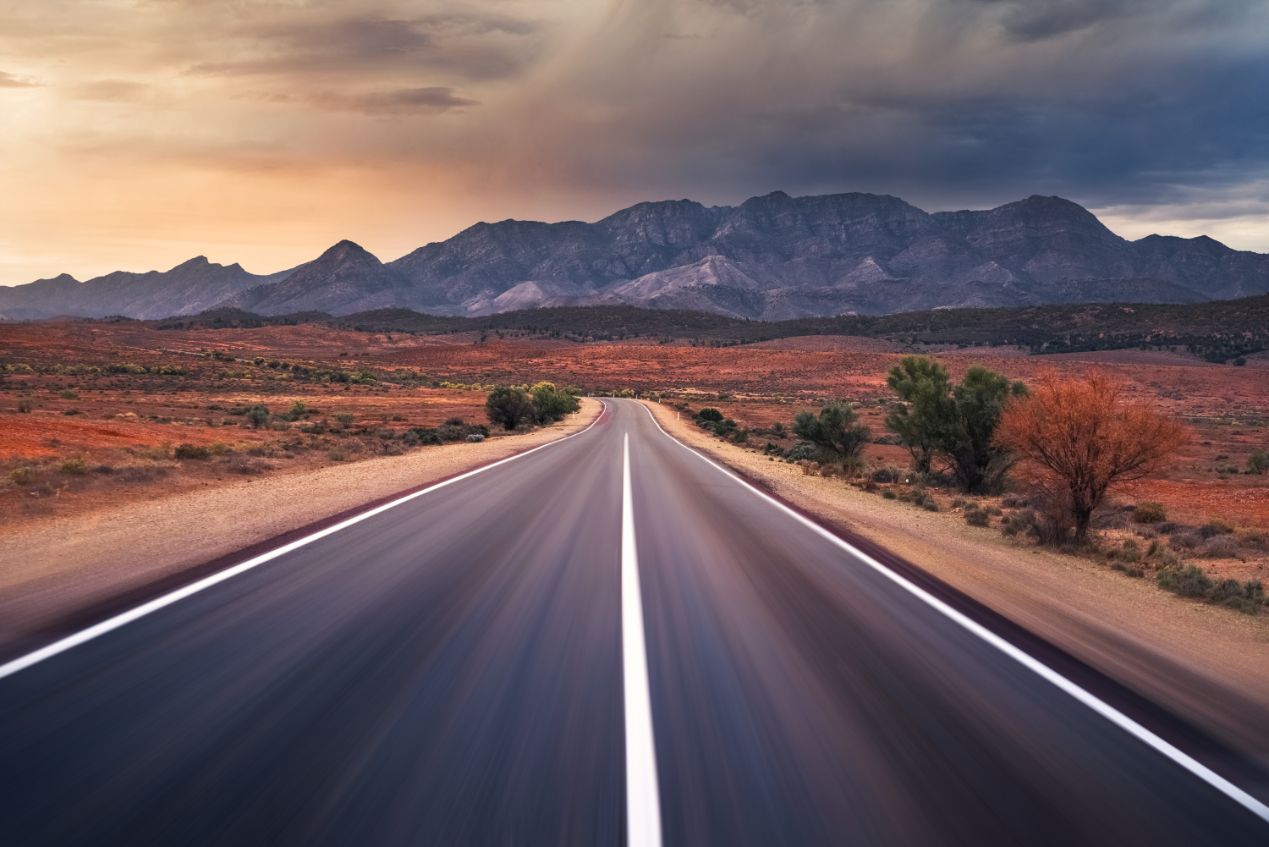 1. Australia is the smallest of the original seven continents.
2. Australia is the 6th largest country in the world after Russia, Canada, China, the United States, and Brazil. The country measures 7.688 million square kilometers.
3. Australia is the only country that's officially also a continent (much as India is oftentimes also referred to as 'the Indian subcontinent.')
4. Australia has 10,685 beaches.
5. Australia has 8222 islands.
6. Australia is home to 150 volcanoes. Interestingly, none of these has erupted in over 5,000 years, which means they're either dormant or extinct.
7. Australia is home to the world's largest inselberg (island mountain). The rock, known as Uluru, is 348 meters tall.
8. Australia is surrounded by three different Oceans – the Southern Ocean to the South, the Pacific Ocean to the East, the Indian Ocean to the West.
9. Australia is the driest of all inhabited continents. Interestingly, the continent features a range of climatic zones, including temperate and tropical regions.
10. Australia's lowest point is Lake Eyre, which falls to -39 feet or -12 meters below sea level.
11. Australia's largest forest is The Daintree Rainforest. It measures around 1,200 square kilometers.
12. Australia's largest lake is Lake Coongie. The freshwater lake measures 21,790 square kilometers.
13. Australia's largest national park is Kakadu National Park. It measures 19,816 square kilometers and plays home to diverse plant and animal species.
14. Australia's longest continuous beach is The Coorong. It stretches from Cape Jaffa to the Murray Mouth, a total distance of 194 kilometers.
15. Australia's longest river is Murray River. It covers a total distance of 2,508 kilometers from the Australian Alps to the Murray Mouth Lookout in Southern Ocean.
16. Australia's tallest mountain is Mount Kosciuszko. It rises to a towering height of 2228 meters above sea level.
17. Fraser Island is the largest sand island in the world.
18. The Australian Alps regularly receive more snow than Switzerland.
19. The island of Tasmania has the cleanest air in the world.
20. The world's longest coral reef, The Great Barrier Reef, is found in Australia. It extends over 2,012.5 kilometers.
21. There is a mountain called Mt Disappointment in Australia because of its view from the top.
Facts about Australia's History and Governance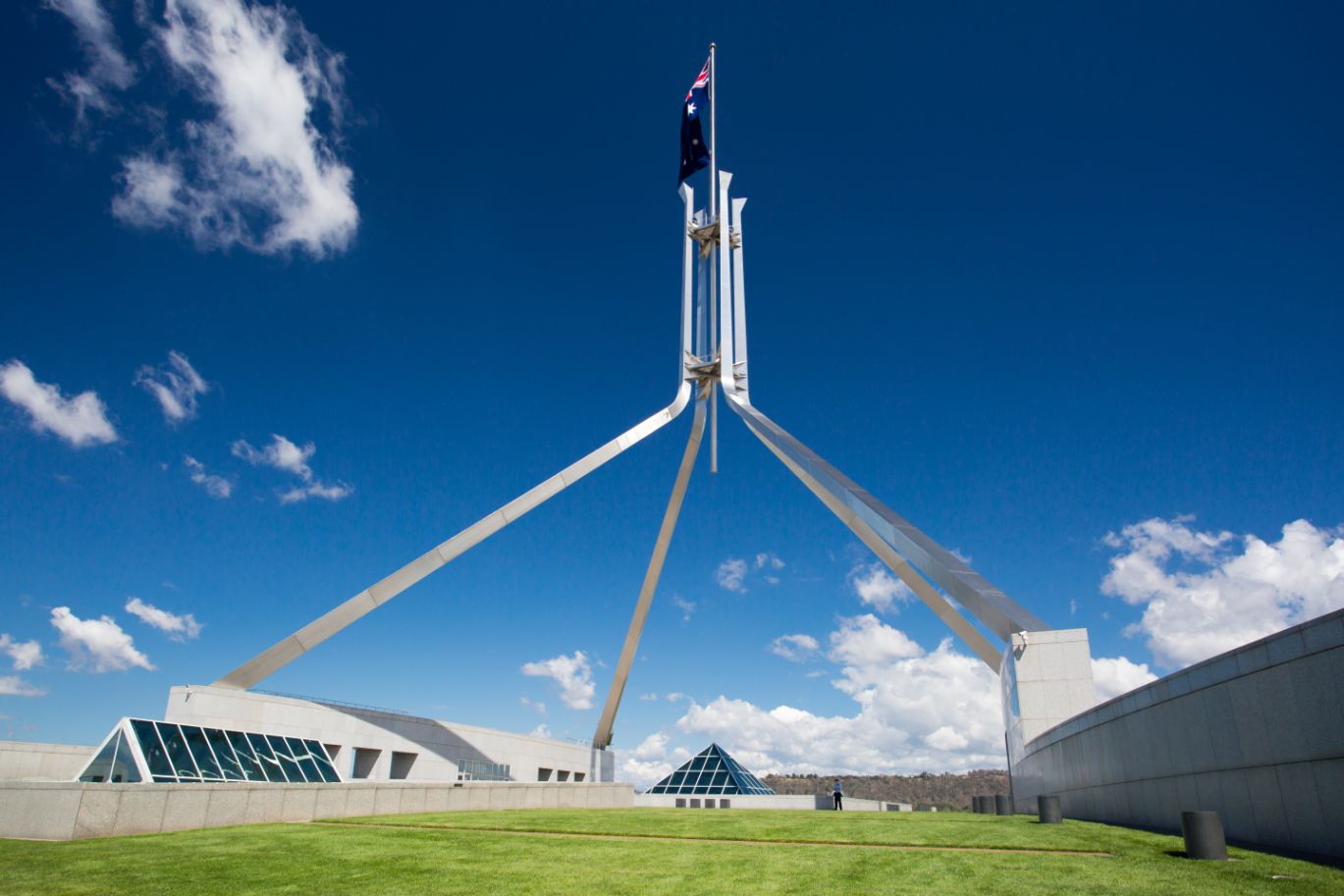 22. Australia as a sovereign nation was founded on January 1, 1901.
23. Australia is split into six administrative divisions and two territories.
24. Australia is the only English-speaking country to have made voting compulsory in federal and state elections. This often results in a voter turnout of 95 percent.
25. Australia was colonized by the British.
26. Australia was one of the founding members of the United Nations.
27. Australia was the second country to give women the vote in 1902.
28. Australia's currency is the Australian Dollar (AUD). 1 AUD is roughly 0.67 USD.
29. Dutch explorer Willem Janszoon is widely credited for discovering Australia, although the country and continent had already been inhabited for thousands of years.
30. The Australian Dollar is considered the world's most advanced currency. It's waterproof, made of polymer, and incredibly hard to counterfeit.
31. The inventor of the flight data recorder and the cockpit voice recorder was an Australian named David Warren.
Facts about Australian People and Population Statistics
32. 26% of Australians are born overseas, with England and China jointly accounting for the bulk of these statistics.
33. 73% of Australians live in standalone homes while 26% live in apartments or other semi-detached homes.
34. Aboriginal culture is the oldest on earth. It's estimated that Australia's original inhabitants have been around for between 40,000 – 60,000 years.
35. An average Australian family has 1.9 children.
36. Australia has one of the highest life expectancies in the world.
37. Australia has the highest number of people involved in sports activities such as swimming, surfing, sailing, cricket, tennis, soccer, and rugby.
38. Australia is the world's most culturally-diverse country, with over 250 indigenous languages and 800 dialects.
39. Christianity is the dominant religion in Australia, with over 40% of the population identifying with it.
40. English is Australia's official language.
41. Indigenous Australians are the Aboriginal and Torres Strait Islanders.
42. Over 90% of Australia's population lives within 100km of the coast.
43. The median age of first marriage in Australia is 30.3 years for males and 28.7 years for females.
44. The median age of parents (new births) in Australia is 33.3 years for males 31.2 years for females.
45. There are only 24 million people in Australia according to statistics from the most recent census. That makes Australia one of the least-populous of the world's largest countries.
Facts about Australia's Cities and Landmarks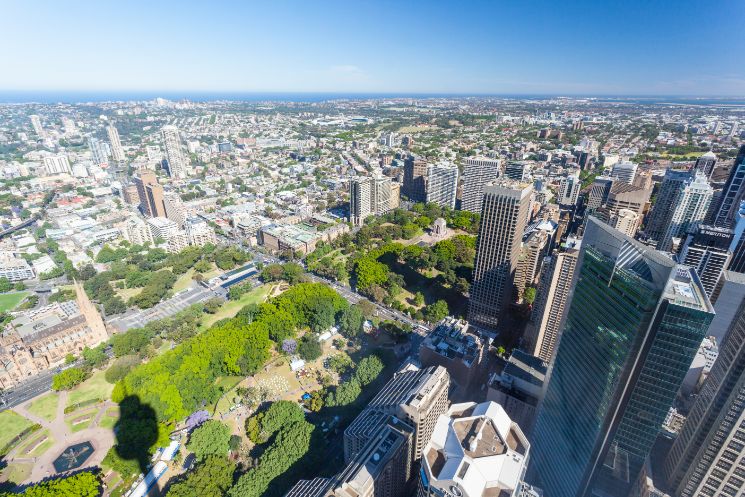 46. Anna Creek Ranch in South Australia is the world's largest single cattle ranch. It's larger than Israel.
47. Australia has one of the highest degrees of urban concentration in the world whereas on the other hand, it has one of the lowest population densities with on average only 3 people per square kilometer.
48. Brisbane city in Australia hosts the cockroach racing world championship.
49. Canberra is Australia's capital city and the country's administrative center.
50. Canberra was selected as the capital because Sydney and Melbourne could not stop arguing which city should be the capital.
51. Melbourne and Sydney are Australia's most populous cities.
52. Melbourne has the largest Greek population outside Athens in Greece.
53. Melbourne is currently Australia's fastest growing city. The city has reportedly grown by more than 125,000 people annually in the recent years.
54. Melbourne was briefly called Batmania, named after the politician John Batman.
55. Queensland has more of Australia's largest 30 cities than any other state, being home to 11 of them.
56. Sydney is Australia's largest city by geography.
57. The Gold Coast has the world's largest canal system, larger than those of both Venice and Amsterdam combined.
58. The Great Ocean Road is the world's largest war memorial, built by and in honor of returning and fallen soldiers from World War One.
59. There are at least 60 designated wine regions in Australia that produce approximately 1.35 trillion bottles of wine every year.
60. While Australia's largest cities are currently witnessing rapid growth, some regional ones like Mackay, Gladstone, and Geraldton have been experiencing population declines over the last couple of years.
Facts about Australia's Animals
61. Australia has the largest number of feral camels worldwide, with over one million of them roaming freely. Interestingly, camels are not native to Australia.
62. Australia has three times more sheep than humans.
63. Australia is home to over 2,000 species of spiders. Thankfully, only a handful of them are venomous.
64. Australia's most deadly marine animal is the Box Jellyfish. It's responsible for more deaths per year than snakes, sharks and saltwater crocodiles.
65. Australian wallabies have been known to break into opium crops, get high, and run around creating "crop circles".
66. Australians are one of the only few people who actually eat the animals that feature on their country's coat of arms.
67. Before the arrival of humans, Australia was inhabited by megafauna: 3-meter tall kangaroos, 7-meter long goanna's, horse-sized ducks, and a marsupial lion the size of a leopard.
68. Drop bears are a mythical creature reported to be large hairy mammals which drop out of trees and kill people. This urban myth was created to scare and trick American soldiers posted to Australia during World War 2 and the Vietnam War.
69. Ever wondered why wombat poo is cubed? Well, it's not by accident. This phenomenon prevents the poo from falling off rocks. Rather, it stays on top, thereby aiding in communication between wombats.
70. Kangaroos and emus cannot move backwards easily. It's for that very reason that these animals were used on the Australian coat of arms to symbolize forward motion.
71. Kangaroos have pretty big feet! These mammals belong to the family Macropodidae, which literally means 'big feet.'
72. More than 80% of Australia's plants and animals are unique to the continent.
73. Quokkas are widely considered the friendliest animal on the planet, and can only be found in Western Australia.
74. Saltwater crocodiles have about 68 sharp teeth and can exert two tons of pressure from a single bite. These reptiles mainly inhabit the northern areas of Australia, from Broome in Western Australia to Rockhampton in Queensland. They're also responsible for at least one fatality every year in Australia.
75. The only two mammals in the world that lay eggs are found in Australia – the echidna and platypus.
76. The Tasmanian devil's head and neck are so huge that they make up 25% of its body mass. These features are also responsible for the animal's amazingly powerful bite.
77. There are over 140 species of land snakes and 32 species of sea snakes in Australia. Fortunately, of the 100 snakes that are venomous, only 12 species can kill humans.
78. Western grey kangaroos are informally known as 'stinkers.' That's because they emit a strong body odor caused by the types of plants they eat.
79. Wombats are excellent bluffers. When threatened, they make loud hissing sounds and kick erratically backwards like a donkey.
80. Wombats are incredibly smart. These animals are noted for digging alternate exits to their burrows when traps are placed at the entrance.
81. Wombats have the largest brains of all marsupials.
Other Random Australia Facts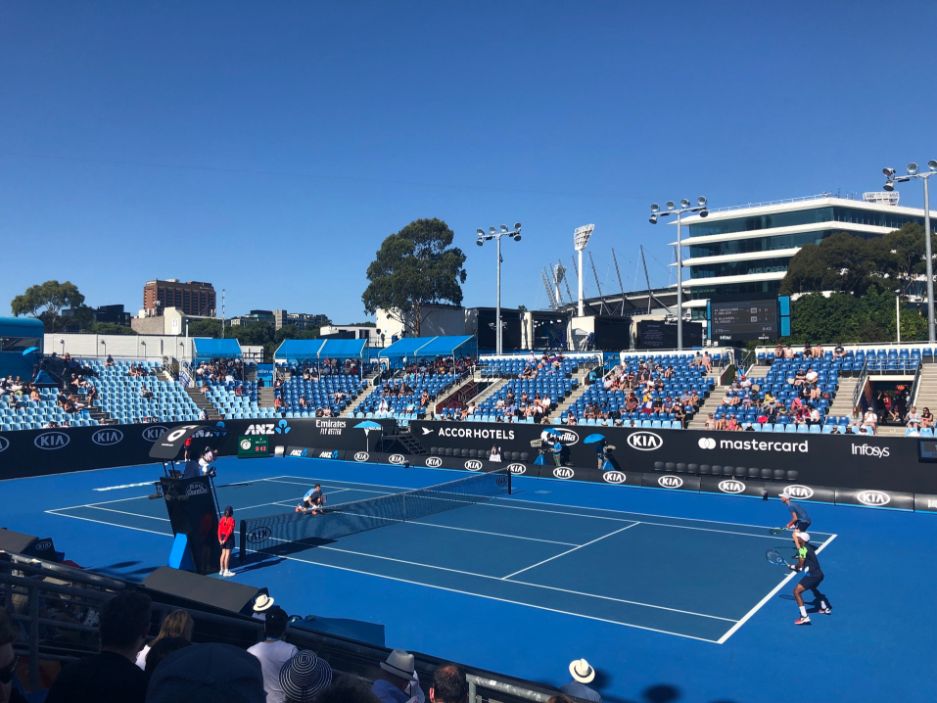 82. 'No worries' is the most common phrase which is uttered by approximately 75% of Australians.
83. An Australian man once tried to sell New Zealand on eBay. Talk of being over-ambitious!
84. Australia has more newspaper readers than any other country in the world. That speaks to the country's literacy levels.
85. Australia has the world's longest golf course which is approximately 850 miles long. The 18-hole par-72 golf course has a single hole in each participating town or roadhouse along the Eyre Highway. It stretches from the city of Kalgoorlie in Western Australia to Ceduna in South Australia.
86. Australia is renowned for its world-class public healthcare and education system.
87. Australia is the birthplace of the word selfie.
88. Australia is well-known for its employment opportunities. The country offers the highest pay rate per hour in the world.
89. Due to a trademark clash, Burger King in Australia is known as Hungry Jacks.
90. Former Australian Prime Minister Harold Holt went missing off the Victorian West while swimming in 1967 and nobody has been able to trace him to date.
91. From 2010 to 2016, Australia was widely ranked as the most livable country in the world.
92. If you visit one new beach in Australia every day, it would take over 27 years to see them all.
93. In the year 2005, the word 'Mate' was banned for about 24 hours in Australia.
94. Per capita, Australians spend more money on gambling than any other nation, with over 80 percent of Australian adults engage in gambling of some kind.
95. Swimming on public beaches was illegal in Australia for more than 60 years.
96. The first photos of the moon landing in 1969 were shared with the rest of the world through a tracking station near Canberra in Australia.
97. The most well-behaved convicts comprised the first police force of Australia.
98. The name Australia comes from the Latin word 'Australis' which means southern.
99. The world's oldest fossil fuel which is approximately 3.4 billion years old was discovered in Australia.
100. Wi-Fi was invented in Australia. Despite this, the country has a deplorably slow internet speed.
Final Word
The above Australia facts, if memorized frequently enough, will help increase your knowledge base. That can be particularly useful if you're Geography and History student.
Besides, you can use these facts as an incentive to travel to Australia on your next vacation.