Last Updated on March 17, 2023
Dogs have been famously known as man's best friend for thousands of years. However, in the recent past, horses have emerged among the top contenders for that prestigious title.
Like dogs, horses can discern the subtlest of human movements and emotions. A research program by Dr. Antonio Lanatá and his colleagues at the University of Pisa, Italy, suggests that horses can smell various human feelings, including fear and happiness. These four-legged, one-toed companions are capable of picking up negative vibes in our surroundings. No wonder they're known to bolt at the slightest hint of danger.
In this article, we look at the 70 facts that make horses truly amazing. The collection includes both fairly basic and rather uncommon horsey facts.
Taxonomic Classification
1. Horses belong in the kingdom Animalia. They share the same kingdom with humans and all other animals.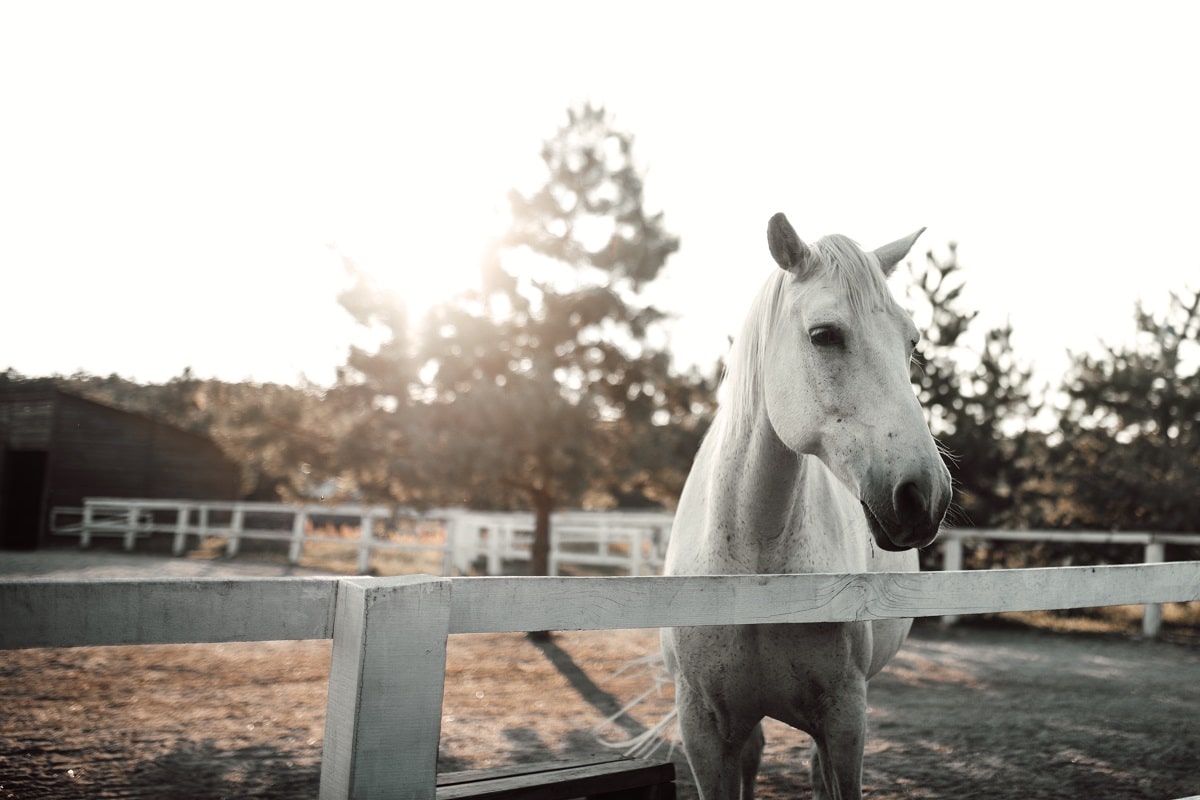 o
2. Horses are classified in the phylum Chordata. This also happens to be the same taxonomic unit as humans. All chordates possess, at some point during their development stage, a notochord, gill slits, and a dorsally situated central nervous system. They include all vertebrates, tunicates, and lancelets.
3. Horses identify as Mammals. Which implies that like other members of this taxonomic unit, these animals possess mammary glands.
4. Horses belong in the order Perissodactyla. This order comprises odd-toed ungulates (hoofed animals) who have fewer weight-bearing toes, usually three to one of the five original toes. The non-bearing toes of perissodactyls could be absent, present, vestigial, or positioned posteriorly. Notable members in this unit include rhinoceros, tapirs, and zebras.
5. Horses are classified in the family Equidae. This taxonomic group also includes zebras, assess, and many extinct species.
6. Horses are a member of the Equus genus, the only extant genus in the Equidae family. There are seven species in the Equus family, including the Przewalski's horse, Grévy's zebra, mountain zebra, plains zebra, donkey, kiang, and onager.
7. Horses go by the species name Equus ferus.
8. There are two extant horse sub-species and several extinct species. The living species include the modern domesticated horse (Equus ferus caballus) and the endangered Przewalski's horse (Equus ferus przewalskii).
Origin and Evolution
9. Horses have been around for over 55 million years.
10. There were once multiple horse species. However, the vast majority have since gone extinct.
11. The most recent horse species to go extinct is the European wild horse commonly called the tarpan and botanically known as Equus ferus ferus. The tarpan went extinct in the late 1800s.
12. Horses were once much smaller than they currently are. Natural selection made them the strong giant we know today.
13. Horses originated in North America. Interestingly, these animals died off on the continent some 10,000 years ago. In other words, the current horses would all be extinct if their ancestors didn't venture into other continents and territories beyond North America.
14. Horses were first domesticated around 3,500 BC in the western part of the Eurasian Steppe. This is modern-day western Kazakhstan, southern Russia, and Ukraine.
Habitat and Distribution
15. Horses live in every region on earth except Antarctica and the northern Arctic regions of Europe, Asia, and North America.
16. The United States boasts the highest number of horses. As of 2022, there were over 10 million horses spread across the continental US. That's about 20% of the global horse population.
17. Texas has the highest horse population in the US. There were over 750,000 horses in the state as of 2022.
18. The takhi is the only true wild horse. However, the term 'wild horse' is widely applied to denote feral horses.
19. There are over 90,000 wild horses living in the United States. Most of them are spread across 10 western states.
20. There are no indigenous horses in Africa, particularly sub-Saharan Africa, due to two killer diseases – African horse sickness (AHS) and African sleeping sickness (ASS)/Trypanosomiasis.
Breed Information
21. Although there are only two extant horse species, there are nearly 400 different breeds within those two taxonomic units.
22. The American Quarter Horse is the most popular horse breed in the United States. That's due to its beauty, agility, athleticism, and mild-temperedness. Other popular horse breeds include the Arabian, Thoroughbred, Warmblood, Morgan, Appaloosa, Pony, Tennessee Walker, Paint, and Andalusian.
23. A pony is actually a horse breed and not a distinct horse species.
24. The American Quarter Horse Association (AQHA) has registered around six million American Quarter Horses since the 1940s.
25. The Shire horse native to England is the world's largest horse. They're also incredibly gentle for their size, which explains why they're commonly called 'gentle giants.'
26. There once existed a horse species way bigger than the Shire. It was known scientifically as Equus giganteus and roamed much of North America.
27. The Falabella is the world's smallest horse breed (if you do not consider miniature horse species. Native to Argentina, a mature Falabella stands at a paltry 21 to 34 inches or 71 cm to 86 cm tall. That makes it smaller than most miniature horses.
28. Thoroughbreds are the fastest horses on the planet. That explains their dominance of horse racing events.
29. Arabian horses are considered the most intelligent and also among the fastest horse breeds. But unlike thoroughbreds that are more of sprinters, Arabians excel in endurance riding.
30. The Icelandic Horse is the purest horse breed in the world. There has not been a single recorded cross-breeding of the Icelandic horse for 1000 years.
31. The Icelandic Horse is also the strongest horse breed pound-for-pound. Besides, they have the longest life expectancy.
Historical Significance
32. Horses have played the biggest role in human civilization among all domesticated animals. At some point, these animals served as the only means of transport.
33. Horses have been used to pull wheeled vehicles, carts, chariots, and wagons from at least 2,000 BC. In some parts of the world, the animals are still used to perform these roles.
34. The German and Soviet armies relied heavily on horses during World War I. Both countries used horses in the transportation of troops and military supplies.
35. Horses have been used for hunting too. While they didn't catch prey the same way dogs do, horses could easily run down quarry. This allowed their human riders to shoot down prey from close range.
36. Still on the significance of horses in human civilization, these animals once facilitated work in mines.
37. In the 19th century, horses played an instrumental role in the development of the first antidote to cure diphtheria.
Medical researchers discovered that exposing their subjects to small doses of the diphtheria-causing toxin caused their bodies to develop strong immunity against the disease. This discovery opened up the possibility of vaccinating people against diphtheria. However, there was also a need to find a cure for those already suffering from the fatal disease.
In 1890, researchers further discovered that serum obtained from the blood of immunized animals contained antitoxins that cured diphtheria. But to produce large amounts of antitoxins using blood serum, the scientists needed an animal with lots of blood. And that's where horses came into the equation. Not only did these animals produce large volumes of blood. They were also the least affected by the toxin injection.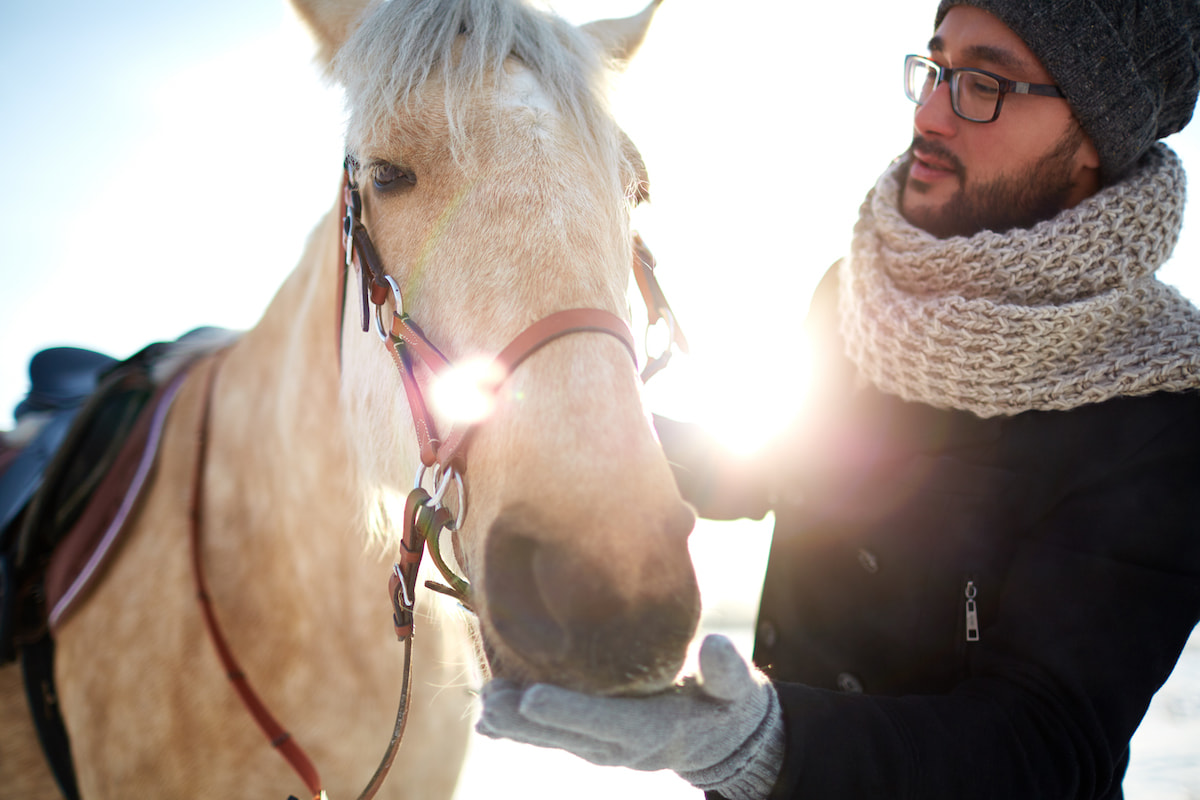 Speed and Movement
38. Horse gait is a term for a pattern of leg movements made by a horse as it moves across solid ground. The gait includes a walk, trot, lope/canter, gallop, and back.
39. Prancing is when a horse moves with high kicking steps, usually using its hind legs.
40. A horse can achieve speeds of 54.6 miles per hour (mph) or 88 kilometers per hour (km/h) at maximum sprint. However, most horses average 40 to 44 mph (64 to 70 km/h).
41. For comparison, a horse is way faster than a human. Most humans have an average speed ranging from 10 km/h to 13 km/h.
42. A horse is faster than the fastest man on the planet too – Usain Bolt. Bolt's highest speed was 27.5 miles per hour.
43. A horse can outrun a lion. The lion's top speed is 50 mph. That's about 5 mph slower than the horse's.
44. A horse can outrun a wolf too. The fastest wolves have a speed of only 35 mph, nearly 20 mph slower than a horse at a full sprint.
45. Horses cannot outrun a car. Most cars average 100 mph, which is nearly twice as fast as a horse's top speed.
46. Horses cannot outrun a motorcycle either. Certainly not when you consider that some motorcycles can achieve blazing speeds of 420 miles per hour.
47. A horse is way slower than a cheetah. The land's fastest animal can achieve speeds of up to 75 mph.
48. However, a horse is faster than the fastest bird on the planet – the ostrich. The average speed of an ostrich is 43 mph, more than 10 mph slower than a horse.
49. Winning Brew, a Thoroughbred, holds the Guinness World Record for the fastest horse in the world. The horse set the record at 43.97 mph.
50. Kingman holds the record for the slowest winning time ever recorded by a racehorse at a Kentucky Derby. The American Thoroughbred horse set the record at 2:521?4.
Anatomy and Sensory Perception
51. Horses have 205 bones. Their pelvic limb contains 19 bones while their thoracic limb contains 20 bones.
52. Horses have even more muscles – 700. Their muscles are grouped into three main categories – skeletal muscles, smooth muscles, and cardiac muscles.
53. An adult horse possesses between 36 and 44 teeth. These include 12 incisors, 0-4 canines, 0-4 first premolars (commonly known as wolf teeth), and 24 premolars and molars (known as cheek teeth).
54. A young horse has a total of 24 milk or deciduous teeth. These include 12 incisors and 12 grinders or premolars.
55. The last set of a horse's baby teeth come when the animal is around 8 months old.
56. A horse will typically start to lose its baby teeth around 2 ½ years. By 5 years, all the permanent teeth will have grown.
57. Like humans, horses do not replace their permanent teeth when lost. However, their adult teeth will continue to grow throughout the animal's life span.
58. A typical horse has a visual acuity of 20/30. That means they can't see objects far away as clearly as humans can.
59. But while horses won't see clearly objects located a considerable distance away, these animals have an incredible range of vision of about 300 degrees.
60. Horses are partially color-blind. They're capable of detecting yellow and blue colors but do not recognize red or similar hues.
61. Horses can see better than humans in the dark. That's due to their larger pupils which focus more light into their eyes.
62. A horse can hear at 55 to 33,500 hertz compared to 30 to 19,000 hertz for humans.
63. Horses have approximately 300 million olfactory receptors and are able to smell the blood of a freshly-dead animal from up to two miles away. That's remarkable considering that horses are prey and not predator animals. Humans have between 5 and 6 million olfactory receptors, which makes a horse's sense of smell far more advanced than ours.
64. Studies have shown that horses adore the lavender smell.
65. A horse's sense of taste is also far more advanced than a human's. That's due to their higher number of receptors – up to 25,000 compared to 8,000-10,000 for humans.
66. Horses love many flavors that appeal to humans. Examples include banana, cherry, cumin, rosemary, carrot, fenugreek, oregano, and peppermint.
Family and Reproduction
67. Horses are social animals who thrive in the pack. A horse can easily develop separation anxiety if left alone.
68. A male horse is called a stallion, a female horse a mare, and a young horse a foal. A stallion used for breeding purposes is called a stud while a castrated horse is known as a gelding.
69. A mare enters full maturity from the ages of five to seven years. She can then give birth to up to 20 foals in her lifetime.
70. Horses have a gestation period between 11 and 12 months. They often give birth to one foal at a time.
Wrap Up
The next time you prepare to mount your horse and hit the plains, remember to treat your neighing, one-hoofed companion with some respect.
Remember that if it weren't for them, the wheels of civilization probably wouldn't have turned so fast.