Having real friends is a reassuring thought knowing that there are people who will always be there for you whenever you need them. Friends for keeps are there with you and for you in both happy and sad times. However, it is also possible to find fake friends.
Though it may be sad to discover that some people whom we consider friends turn out to be actual phonies, it is still best to stay away from them. These kinds of people can be toxic and make us feel miserable.
What Are Fake Friends?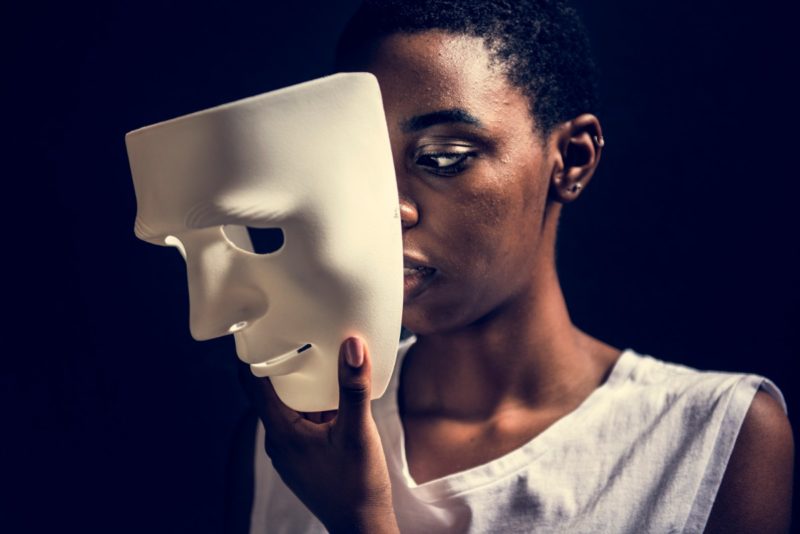 Fake friends are those people who stay friends with you just because they want something from you. They use you and are only kind when everything is doing well. You will only come to realize their real intentions during hard times. 
There are those whose true purpose for befriending you are quite easy to see. While it may be hard to accept, at least you know early on who you are dealing with. However, most of the time, we can hardly tell a fake friend's real intention unless we're confronted by a challenging event.
And by that point, we would have already invested so much time and energy into the relationship that realizing we have a two-faced friend can cause so much pain.
How to Tell a Fake Friend from a True Friend
Keep in mind that fake friends will deliberately lie just to get what they want from you. It is usually challenging to identify this type of friend at the beginning of a friendship. And sometimes, we have to learn it the hard way.
The good thing about realizing who your fake friends are is that it allows you to find your genuine, loyal friends. It will make you find a way to stay clear from bogus people and hold on tight to your real friends who will love you through and through.
What to Do with Fake Friends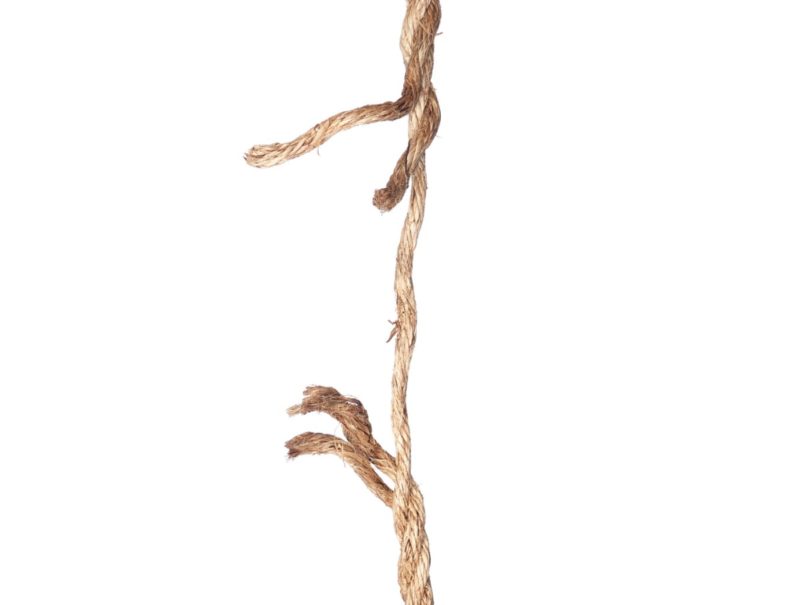 As soon as you realize that a person is not a true friend, end the relationship immediately. It's tough, but you have to stand firm about staying away from this type of person.
The first step in dealing with untruthful friends is honesty with yourself. It's necessary to accept that there are people who can betray you even if you have been a good friend. Ending a relationship with any friend, good or bad, can be heartbreaking. You will need the support of your real, closest friends during such times.
The kind of friendship these real friends offer is far more important. You don't need to act in a certain way to keep these kinds of friends. People who honestly love you will accept your strengths and your flaws. 
Remember to avoid fake friends who can bring negativity in your life. Surround yourself with people who will be there to support you and lift you up whatever the situation may be. Having a few real friends is much better than being surrounded by a lot of fake friends. A lifetime of an honest relationship with sincere friends is priceless.
Here are # quotes to guide you in finding out who your real friends are.
Quotes about Fake Friends
"Someone who smiles too much with you can sometime frown too much with you at your back." – Michael Bassey Johnson
"What a desperate, pathetic fool I was. Time after time, my 'friends' had shown me their true colors. Yet, I still wanted to believe they were sorry for causing me pain." – Jodee Blanco, Please Stop Laughing at Me
"Buy a gift for a dog, and you'll be amazed at the way it will dance and swerve its tail, but if [you] don't have anything to offer to it, it won't even recognize your arrival; such are the attributes of fake friends." – Michael Bassey Johnson
"Friends ask you questions; enemies question you." – Criss Jami, Healology
"Fake friends are like shadows: always near you at your brightest moments, but nowhere to be seen at your darkest hour. True friends are like stars, you don't always see them but they are always there." – Habeeb Akande
"It may…be judged indecent in me to come forward on this occasion; but when I see a fellow-creature about to perish through the cowardice of her pretended friends, I wish to be allowed to speak, that I may say what I know of her character." – Mary Shelley, Frankenstein
"This is what happens. You tell your friends your most personal secrets, and they use them against you." – Sophie Kinsella, Shopaholic Ties the Knot
"Fake friends; those who only drill holes under your boat to get it leaking; those who discredit your ambitions and those who pretend they love you, but behind their backs they know they are in to destroy your legacies." – Israelmore Ayivor, Shaping The Dream
"When you see the genuine, you don't deal with the fakes anymore." – Nima davani
"If you are not going to be a comfort, have the decency to be an empty space." – Jennifer Crusie, Bet Me
"Being too nice is a crime today. Fake friends are everywhere around you. They will use you and when you are of no use, throw you away like a wrapper." – Shizra
"The word 'friend' is a label anyone can try on. You decide who is best suited to wear it." – Carlos Wallace, The Other 99 T.Y.M.E.S
"Don't ever let someone tell you the value you don't have, in order to be in someone's life. That is often the value they feel you have, not that person." – Shannon L. Alder
"Shine with a genuine golden heart not with a business egoistic sparkle." – Angelica Hopes
"Life is all about losing friends, the people you know. So, just that you get better at finding the ones worth suffering for." – Mohit Kaushik |Yenugwar|
"Hard times and fake friends are like oil and water: they don't mix." – Nkwachukwu Ogbuagu
"We must learn to sanitize our environment from time to time to remove bad associates." – Victor Walsh Oluwafemi
"Are your friends TRULY your friends? If you didn't have what you have, or do the things that you do for them, would you still have all of your so-called friends? Do they like you for YOU, or do they like what you can offer them? It's time to be honest with yourself and face your truth. Fake friendships aren't welcome here!" – Stephanie Lahart
"Loyalty is the mask of fake friends and reality is the face of true friends." – Sir P.S. Jagadeesh Kumar
"If they talk about other people with you, they will talk about you with other people." – Carlos Wallace
"Fake friends drill holes under your boat and destroy your relationship that could otherwise have been great. They will pretend that they love you, yet they are secretly working overtime on your downfall. It's up to you to know and understand the real reasons why you keep certain people in your life. It's never too late to get rid of dead wood." – Itayi Garande, Shattered Heart
"Next time, just give your enemy a smile, and he will wonder why?" – Ernest Agyemang Yeboah
"I found myself, lost inside the depths of my darkest days amazed to find the most of you watching me hoping I'd stay." – John Maiorana
"If you want to be my friend, I prefer honesty to fake praise. I was never one to run with the wolves." – Christina Strigas
"Everyone have two faces, but mine are twins." – Felix Caussan
"It takes a special kind of person to be a hater, but only a true loser will give the impression of being your friend while resenting every progress/success in your life." – Cory Stallworth
"Fire false friends. They are in to fast-forward your fall and failure." – Israelmore Ayivor, Shaping the dream
"A fake friend is an enemy in disguise." – Ellen J. Barrier, The Price We Must Pay for Our Father's Sins
"Once your blood's in the water, everyone's a shark." – Tilly Bagshawe
"Everyone wanted to see [him] fall so they could devour his remains. As is usually the case, the army of sycophants had turned into a horde of hungry hyenas." – Carlos Ruiz Zafón
"It is somehow painful when you can lay your life down for them, but they won't be there for you, even when you need them the most." – Goals Rider
"Fake friends are with you today and against you tomorrow. Whatever they say defines them not you." – Shizra
"The sieves of time filter out the fakes from the real. Don't look back for them they were filtered out for your refinement" – Wordions
"Being blinded in love and friendship is a common mistake." – Eraldo Banovac
"Never expect a yield of milk from a bull." – Bikash Chaurasiya
"The secret lies of manipulative folks, however hidden and cunningly twisted shall eventually come out. Never trust manipulative politically motivated, sly liars while they pretend to be "true friends" with noble and just cause." – Angelica Hopes, H. Trilogy
"You should be aware of fake friends because it is the hardest to be aware of." – Eraldo Banovac
"Real friends, are really hard to come by." – Anthony Liccione
"Neither a fake friend nor a liar can be trusted, with a secret." – Ellen J. Barrier
"Most people want to see you do better, but not doing better than them." – London Mond
"The only thing more frustrating than slanderers is those foolish enough to listen to them." – Cris Jammi
"Fear of something is at the root of hate for others, and hate within will eventually destroy the hater." – George Washington Carver
"Hatred imprisons the haters; love opens doors." – Debasish Mridha
"Controllers, abusers, and manipulative people don't question themselves. They don't ask themselves if the problem is them…they always say the problem is someone else." – Darlene Quimet
"Friendship is delicate as a glass, once broken it can be fixed but there will always be cracks." – Waqar Ahmed
"Fake friends are like shadows. They follow you in the sun but leave you in the dark."- Unknown
"Letting go of toxic people in your life is a big step in loving yourself." – Hussein Nishah
"People only throw shade on what's shining." – Genereux Philip
"A true friend never gets in your way unless you happen to be going down." – Arnold H. Glasow
"It makes no sense to try to extend a friendship that was only meant to be a season into a lifetime." – Mandy Hale
"Some people think that the truth can be hidden with a little cover-up and decoration. But as time goes by, what is true is revealed, and what is fake fades away." – Ismail Haniyeh
"False friendship, like the ivy, decays and ruins the walls it embraces; but true friendship gives new life and animation to the object it supports." – Richard Burton
"Knowledge planted in truth grows in truth. Strength born of peace loses nothing to hate." – Aberjhani
"Before you count your friends, make sure you can count on them. Some friends are only around when they want something from you but are never there when you need something from them." – Rashida Rowe
"A friend who stands with you in pressure is more valuable than a hundred ones who stand with you in pleasure." – Edward G. Bulwer-Lytton
"Time passes and you begin to see, people for who they really are and not who they pretend to be." – Scarlet Koop
"There is nothing I would not do for those who are really my friends. I have no notion of loving people by halves, it is not my nature." – Jane Austen
"Not all toxic people are cruel and uncaring. Some of them love us dearly. Many of them have good intentions. Most are toxic to our being simply because…they aren't inherently bad people, but they aren't the right people for us. And as hard as it is, we have to let them go." – Daniell Koepke
"Always sleep with one eye open. Never take anything for granted. Your best friends might just be your enemies." – Sara Shepard
"If it comes, let it come. If it goes, it's ok, let it go. Let things come and go. Stay calm, don't let anything disturb your peace, and carry on." – Germany Kent
"You got nothing to lose. You don't lose when you lose fake friends." – Joan Jett
"Sometimes it's not the person who changes, it's the mask that falls off." – Mhaj Porras
"True friendship can afford true knowledge. It does not depend on darkness and ignorance." – Henry David Thoreau
"A friendship that can cease has never been real." – Jerome
"Some people are going to leave, but that's not the end your story. That's the end of their part in your story." – Unknown
"Lovers have a right to betray you, friends don't." – Judy Holliday
"We teach people how to treat us." – Phil
"One of the biggest flaws of people is pretending to be blind to their own mistakes, but do not pretend deaf towards the mistakes of others." – Unknown
"At some point you have to realize that some people can stay in your heart but not in your life." – Sandi Lynn
"No person is your friend who demands your silence, or denies your right to grow." – Alice Walker
"We never lose friends, fake ones are exposed." – Carlos Wallace
"False friendship, like the ivy, decays and ruins the walls it embraces; but true friendship gives new life and animation to the object it supports." – Richard Burton
"An honest enemy is better than a best friend who lies." – Vandi Tanko
"Be very careful of who you share your problem with, remember that not every friend that smiles at you is your best friend." – Kemmy Nola
"Some people are willing to betray years of friendship just to get a little bit of the spotlight." – Lauren Conrad
"You should be aware of fake friends because it is the hardest to be aware of." – Eraldo Banovac
"I hate fake people. You know what I'm talking about. Mannequins." – Jarod Kintz
"Make sure the lions you roll with aren't snakes in disguise." – Genereux Philip
"Best friends has 11 letters, but so does Backstabber." – Wiz Khalifa
"Anyone that hates on you is always below you, because they're just jealous of what you have." – Miley Cyrus