Last Updated on January 18, 2022
One of the hardest things to plan for is a family vacation. That's because you need to consider each person who's going on the trip and make an itinerary with something everyone can enjoy. Factors such as hyperactive toddlers or picky teens can be tough.
Not to mention keeping in mind allergies, medical conditions, and personal preferences, among others.
But the trick is to find a destination that's popular among families. This is so you can be sure that other travelers have vouched for its attractions as family-friendly indeed. A few good examples would be Sweden, Portugal, Australia, Costa Rica, Japan, Malaysia, and Kenya.
And one of the countries that top this list is Saudi Arabia.
Here's why you should include this country on your family holiday plans this year:
Why Saudi Arabia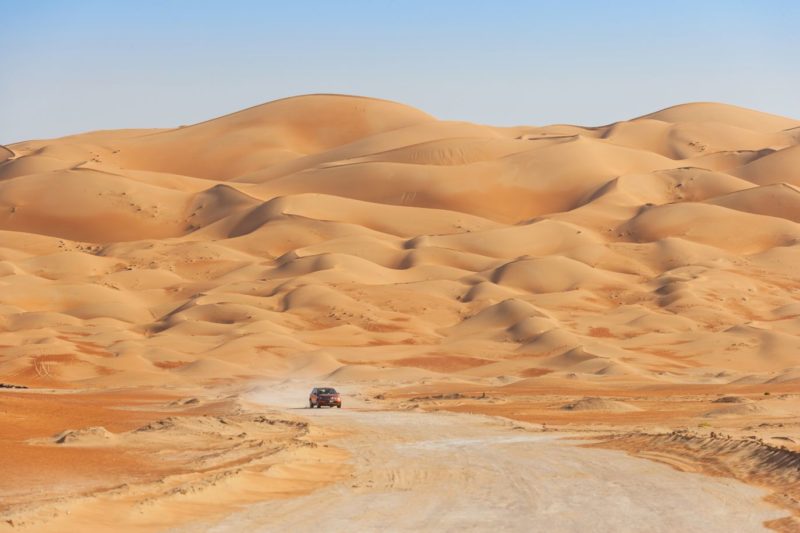 The Kingdom of Saudi Arabia has recently boosted efforts to attract more tourists to its shore. While you may not have thought about planning a trip here in the first place, you'll be glad to know that the country has always been kid-friendly. In fact, there are places that will give you discounts if you come in with children!
Saudi Arabia is bordered by Jordan, Iraq, and Kuwait. From here, you can easily obtain a flight booking to nearby destinations such as the Maldives, United Arab Emirates, or the United Kingdom. Many individuals from Europe prefer going here because 1) it's nearer, and 2) the weather is just as amiable. Plus, the attractions are luxurious to boot!
Folks from Saudi Arabia are also some of the friendliest and most hospitable people you will ever meet in your life. Don't be surprised if they just talk to you, or even offer you a cup of gahwa (Arabic coffee). As long as you respect their customs, you will find that you just went on one of the best vacations ever.
Your Saudi Arabia Family Bucket List
Known for being home to two of the holiest places on earth (Mecca and Medina), there are lots of other things to see and do once you're in Saudi Arabia. There's no shortage of malls for shopping, fine-dining restaurants, as well as parks for relaxation.
For an all-in-one getaway, there's Abraj Al-Bait Towers in Mecca. This government-owned complex boasts of everything: from a lavish hotel to shopping centers, cafes, restaurants, pharmacies, and even a decent-sized supermarket.
Fakieh Aquarium in Jeddah, on the other hand, is a great place for kids – or anyone who loves marine life. Featuring more than 200 aquatic species that include fish, stingrays, sea turtles, sharks, dolphins, as well as seahorses, there are also shops, a hotel, and restaurants inside.
If you and your family are already in Riyadh, then the Riyadh Zoo is a must-see. Kids can ride on the mini train that should take them around a good portion of the zoo. Aside from flamingos, swans, Bengal tigers, kangaroos, and seals, there's the houbara bustard bird, which is almost extinct in the wild.
Want your children to learn while on vacation? Then there's no better place than the King Abdulaziz Center for World Culture in Dhahran. Known simply as Ithra, this striking cultural and entertainment hub has a museum, a grand library, a theater, and energy science exhibitions that will definitely awaken the inner Einstein in your kids.
Looking to relax after a long day of touring the city? Then head on over to the Half Moon Beach in Al Khobar. The miles of white sand isn't just for sunbathing – this popular hotspot is also where locals and expats enjoy activities such as drifting, paragliding, horse riding, and of course, BBQs.
Flying from the UK or elsewhere? Make it count with the Kingdom's first low-cost airline, Flynas. Flynas has been the carrier of choice for domestic and international flights since its launch in 2007. With more than 900 flights weekly to and from Saudi Arabia, as well as around the world, you can count on them to help you pull off the family vacation of your dreams.
Last-Minute Reminders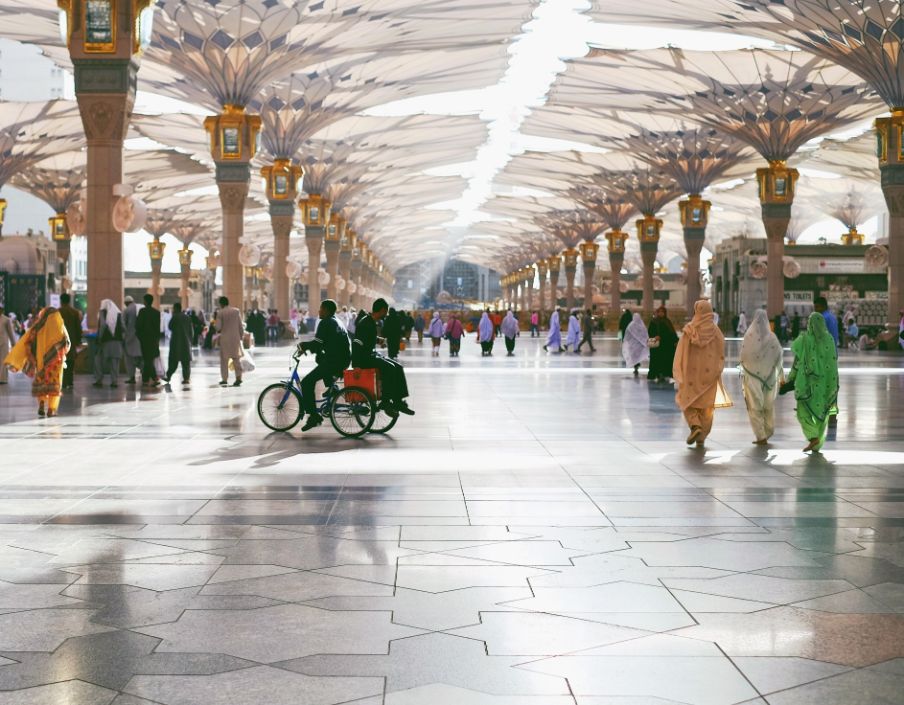 Saudi Arabia is a safe and incredible place to visit with your whole family. But as with everything else, DO observe national customs and rules.
Both men and women should wear appropriate clothing at all times.
Expect shops and attractions to observe prayer times, so they will be closed during certain parts of the day. Make sure to plan accordingly.
Alcohol and pork products are strictly prohibited, even for personal consumption.
Public displays of affection are not allowed.
And as always, be mindful and respectful of others.
With sunny weather, luxurious hotels and resorts, plus a whole new culture to explore, there's every reason to get excited about a family holiday to Saudi Arabia.
Want to escape the headache that comes with planning a family trip? Almosafer can help. Their all-inclusive services include flight and hotel bookings, as well as holiday packages at discounted prices.