Last Updated on May 20, 2021
The human body, in all its forms, is a blank slate – a canvas that is deserving of an expert's touch, according to Salem Moussallam. He notices things, little things that make a big difference in the quality of clothing: finding the correct buttons, creating the right fit – always with an eye for detail that defines. 
He believes that what can separate the blas? from the beautiful can be minute. It takes a matter of seconds to look at a person and make a judgment. Salem Moussallam wants those seconds to make a positive impression for all of his clients. 
After investing over a decade in perfecting his craft, his creations have seen the covers of Forbes and Rolling Stone and he has styled powerhouse celebrities like Serinda Swan, Bella Thorne, GiGi Hadid, Paula Abdul, Carmen Carrera, Gia Gunn, and Lady Gaga, just to name a few. 
Make no doubt about it: Salem Moussallam is edgy, artistic, detailed, and driven to inspire. He sees inspiration in vintage clothes, in fashions on the streets, unique buttons, and textures, fine fabrics in stunning hues. And then the Toronto–based artist/stylist sets about creating. It was his calling from a young age, he says. He always felt drawn to fashion and made his debut into that world via the runway. 
Salem, we can take endless different career paths in life. What inspired you to choose fashion?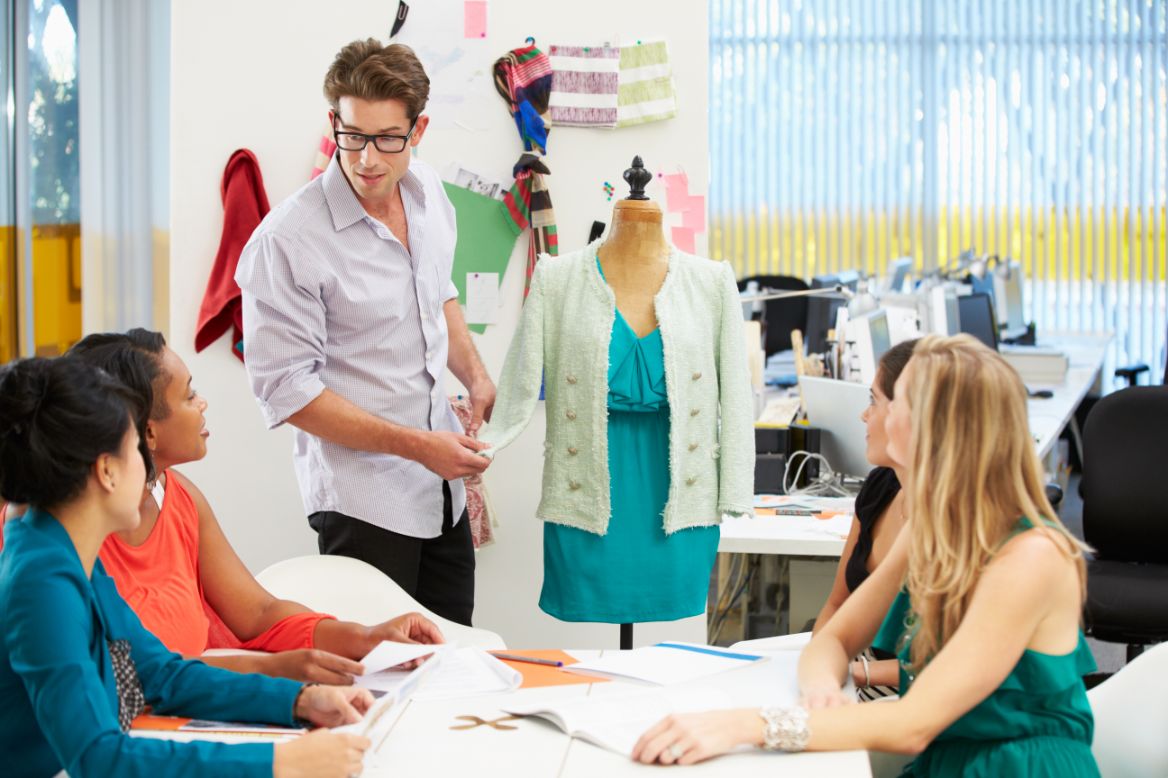 Salem Moussallam: There is no end to the creative opportunities and outlets in fashion. I noticed that from a young age and was determined to break into the industry. Starting as a model, I have seen the industry from many different angles and find it gives me an edge-driven by understanding. Now a decade into styling, I haven't looked back. This is the life I always wanted. It is hard work, but I sleep well at night knowing that I contributed to the beauty of the world and helped my clients feel their best. 
What advice do you have for people who do not enjoy their work as much as you do? 
Salem Moussallam: My advice is to consider what deeply inspires you. Is your childhood dream attainable? We are meant to fully embrace our lives and find meaning and enjoyment in our work. I think people are supposed to work around 90,000 hours in their lifetimes. Make the hours count. 
How do you make your hours count? What is your background and experience with clothing and fashion?
Salem Moussallam: I get to make clients look their best – help them be uniquely themselves. I run my own independent styling business. I offer my clients things like personal shopping advice, fashion and wardrobe consulting, and closet cleanouts.
Are there any other ways you find inspiration?
Salem Moussallam: I don't go in with a preconceived idea. Obviously, the style has to fit the publication, but sometimes I am inspired by the models themselves. Sometimes I want to dress them for their personalities. Other times, I want my creations to help them embrace different aspects of themselves. My most recent stylings – for Chrishell Stause's Forbes cover and Bella Thorne in Rolling Stone – and an upcoming styling for Nick Bateman's spread in Santa Barbara Magazine – are all inherently unique because the models and the publications are distinct. 
Do you ever alter the clothes you own? Update them for the current season or for whatever your fashion and clothing needs are?
Salem Moussallam: Oh yes, all the time. Sometimes if I have a pair of bottoms that need to be slimmed to make them fit. I can easily alter them without buying a completely new pair. I regularly take some extra width out of pairs of pants. Also, changing tacky-looking buttons on coats and shirts is something I do all the time. I do this both for myself and for my clients. 
Can you give me a couple of examples of the last time that you altered an item of clothing to update it or make it look better?
Salem Moussallam: I was resizing a shirt. It was way too wide and too big so I cut slits in the sides. It adds a cool effect. The process consists of laying the shirt out flat and cutting strips down the sides on either side all the way to the waist. This can be done with any shirt, but it's a lot easier if it's a tank top because then you don't have to worry about the sleeves. You start the same way, then you cut equal strips on each side then you tie the pieces into knots. It makes a really cool look.
What are your thoughts on upcycling?
Salem Moussallam: I believe upcycling clothing can be a great option for the environment and for fashion when done correctly. I like to repurpose clothes I already have or update clothes I bought from a consignment shop. 
Sometimes changing items of clothing just makes them look better. I'll wear a cropped hoodie any day (a hoodie where you crop the stomach out). That 80s look is kind of a new vintage look.
What is your favorite thing to do with your old clothes to alter them and make them new again?
Salem Moussallam: I really love the sort of muscle tank top look where you cut the sleeves out of a T-shirt. Also, it's about the size. Altering clothes works really well for the summer. If you have a long-sleeve shirt you could cut the sleeves off and transform it into something good for a really hot day. It can be great for the gym since you can make clothing more comfortable by altering it yourself. 
Do you have any warnings on how NOT to alter your old clothes for fashion reasons?
Salem Moussallam: Well, just go slow and be conservative. You can't uncut something. If you're not sure, don't do it. You can remove the fabric, but you can't put it back. Take your time and be careful. There are a lot of prints you can find on the internet for cropped shirts and tank tops to add to make a look. 
Look on YouTube to find out how to alter clothing right. You never know what will fray, so generally, be prepared to lose it, and just be conservative. 
Do you have other thoughts on this topic?
Salem Moussallam: Before you throw an article of clothing out, really sit and think about it first. 
I have so many things that people gave to me that I have made into my own style. 
Things aren't immutable. Clothing like anything else has the potential for what it might be. Everything has that potential and can be something else with a little easy work.
One man's trash is another man's treasure. So, before you get rid of it, you might be getting rid of something that could really hit its stride after you alter it. So don't be afraid to experiment with altering your clothes, and make dull pieces of clothing into something fantastic and fashionable.
Thank you, Salem!