Last Updated on April 8, 2021
Video content is big business. YouTube's massive user base of more than one billion is proof of how much people love consuming this type of content. It's no wonder that video editing has become big business, too. After all, all those scenes that we cry, laugh, and scream over wouldn't be made possible if not for a little crop and cut here and there. 
If you've ever fancied yourself a budding video editor, here are a few tips to help you make the cut.
Video Editing Today
The art of video editing in the simplest sense is 'removing the bad bits'. Of course, this is easier said than done. Many individuals think that the process is only for big-time projects such as Hollywood movies or brand ads. But video editing can be useful for anybody, even if you just want to create a slideshow.  
One of the most difficult challenges for today's video editors: getting people's time and attention. With increased competition from other content, you want to give audiences the 'hook' that keeps them watching until the end. Ask yourself: what is the overall theme in this project and how can I keep my audiences engaged?
The Scoop on Online Video Editors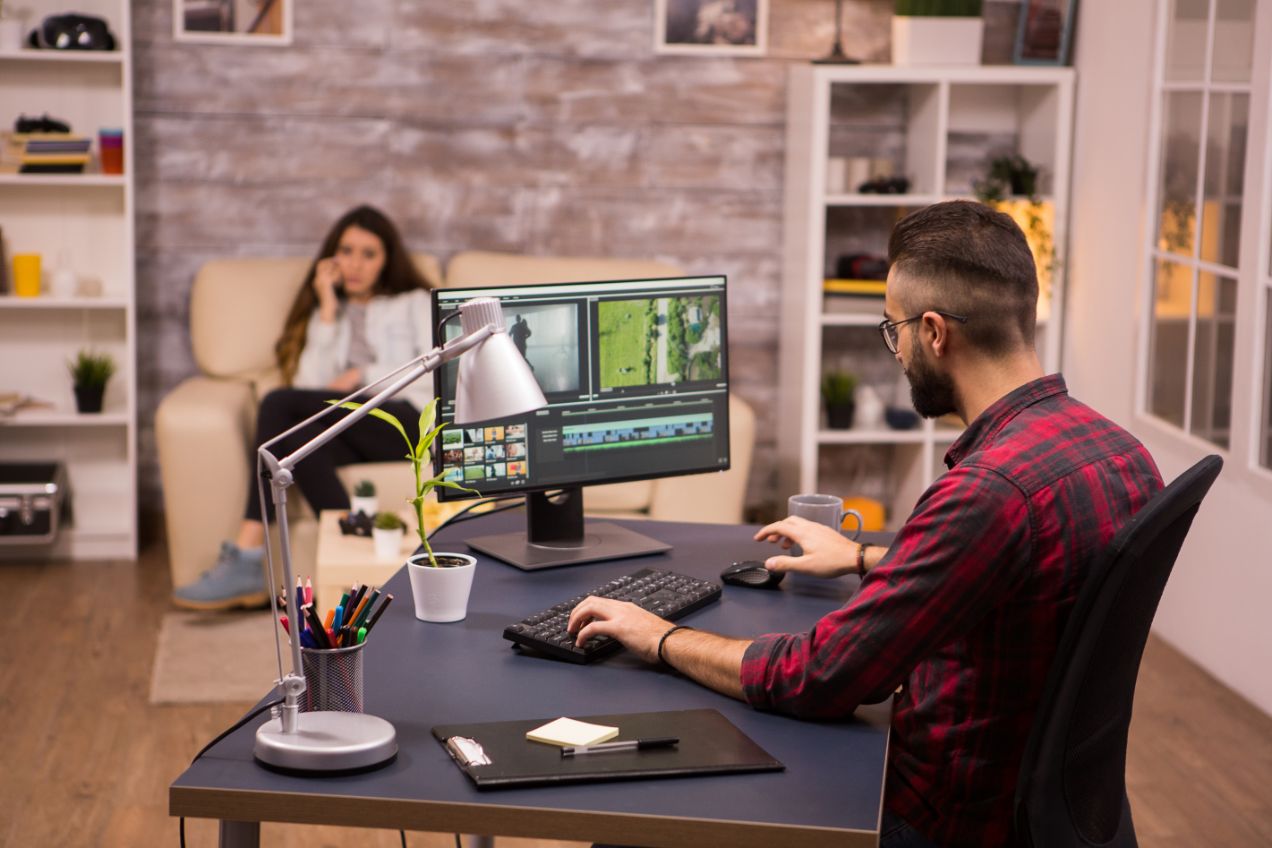 Speaking of video editing software: how do you know which one to pick? Do you go for the usual well-known names in the industry? Or opt for lighter, online tools with similar capabilities? 
First, consider your needs. Pros might find that heavy, option-laden apps are better for them because 1) they already know how to use them, and 2) they've invested in high-end hardware. Beginners may want to dabble in a few apps before deciding which ones are better suited for them. Something they can certainly play around with is online video editors. 
Unlike the usual editing software, these cloud-based editing platforms are convenient, fast, and free. They're perfect for hobbyists and beginners. Even pros enjoy using online video editors from time to time. Some of their benefits include:
NO downloads.

Basic editing tools (compress, cut, merge, crop, change speed, etc.) are all present.

Quick and efficient because rendering is done on the software's servers.

They're user-friendly, with little to no learning curve.

No need to buy high-end equipment or expensive subscriptions, so you save money.
There's no shortage of cloud-based editing platforms on the Web. But if you need a project done in a few clicks, pick a simple service like Fastreel that offers a wide range of tools for any editing job.
Introducing the Fastest and Easiest Video Maker on the Web
Fastreel online video maker is a user-friendly online video making software that can handle video editing for Windows or for Mac. This video editor by Movavi has all kinds of tools to help you polish your content. 
For example: if you want to change video speed online:
Log into your Movavi account

and proceed to the video editor.

Select the Change Speed

video tool from their menu.

Drag-and-drop a file or upload

from your device.

You'll be redirected to a window where you can

choose video speeds

(0,25 as the slowest to 4 as the fastest). 

Playback to preview

your video. You can also select to retain or remove audio.

Once you're happy,

export the results

.
And you're done! You will also receive an email with the link to your download, which will be available for up to 24 hours on their servers. 
The best part is that this tool is absolutely FREE to use. Just create a Movavi account, verify your email, and you can start to add text to a video, cut, crop, or choose a template. If you want to remove the watermark, simply upgrade to a Premium account for less than $10 a month for a yearly subscription OR $5.95 for single-use access. 
Video Editing Pro Tips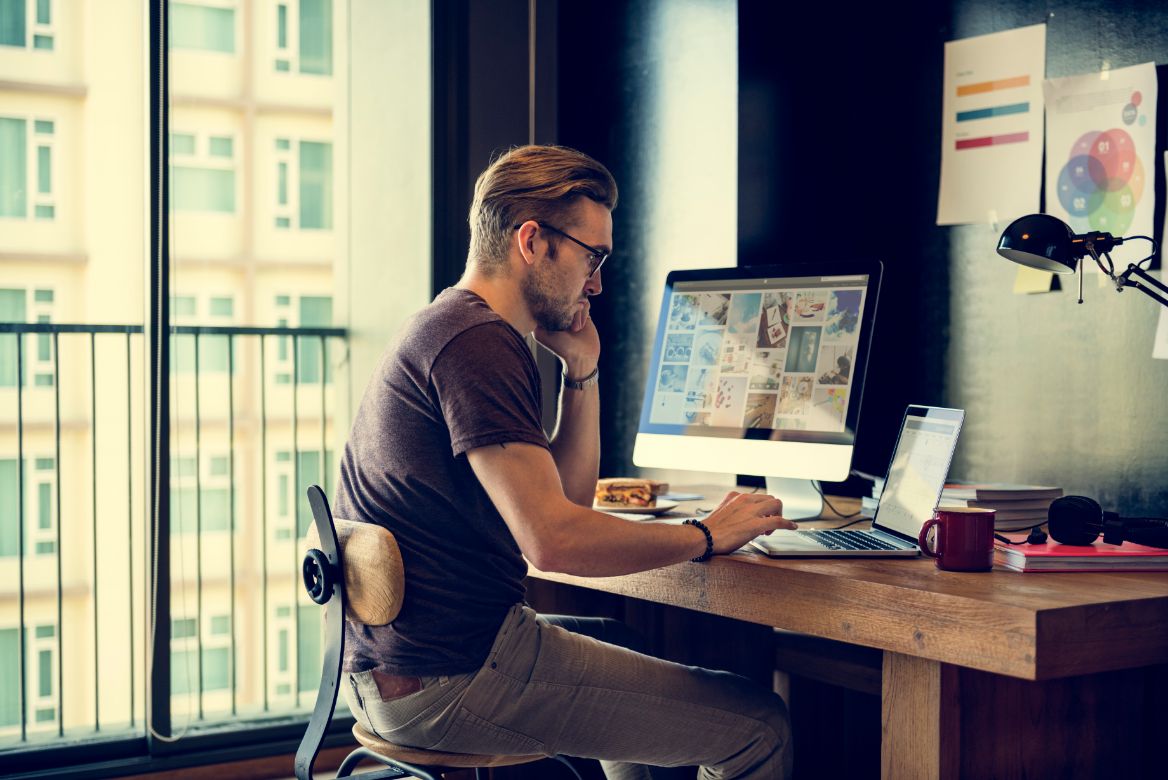 Got the perfect tool on hand? Then you're ready to get started. Here are more video editing tips from the experts:
Simplicity isn't a bad thing.

If you've watched your fill of movies, documentaries,

marketing ads

, and animated films, you'll see a common trait: effects and transitions are usually kept to a minimum. Sure, there were plenty of other elements that were heavily edited. But if you had to choose between a dissolve and a cut, go with the cut if that would suffice for the scene.

Experiment to your heart's content.

Yes, go for simplicity. But that doesn't mean you can't go wild and try different effects. Experimenting is part of learning. And unlike video editing of the past when they had to cut film, you can splice or

merge

without affecting the raw file. So be free to go crazy sometimes!

Make a habit of staying organized.

This is crucial, especially for large projects with seemingly countless files. Before beginning, go over everything and sort, label, and drop into individual folders for easy management. Have separate folders for music, sound, and images, too.  

Follow the 321 rule.

While you don't need to worry about the raw footage because there's no physical slicing involved, you still need to take extra care to keep it intact – just in case. The 321 rule simply states that

you should have 3 copies, in 2 different places, one of which should be off-site

. 
Lastly: video editing is an art; so the rules are not set on stone. With video content set to expand in years to come, we can only expect new and better things in the future. Don't be afraid to play and keep pushing boundaries. 
Soon enough, you'll produce something unforgettable.