Our lives are increasingly becoming more fast-paced, which translates into less family gatherings. We miss the good, old days when family get-togethers were commonplace.
During those glorious occasions, we could spare some moments and remind our dads how proud we were to be their sons or daughters. And seeing their faces light up in broad smiles as they stretched their arms to bring us into a warm embrace was one of the best feelings ever.
Well, all is not lost, as there are a few auspicious dates on our calendars that are dedicated to celebrating dads. Father's Day is one such day.
But still, finding the right words to capture your profound sense of love, respect, and admiration for the greatest man in your life isn't so easy. You want to convey your sincerest feelings while also making sure you strike the right cords.
The following are some of the messages of love and well-wishes that you can send to your dad on the next Father's Day.
Cute Father's Day Wishes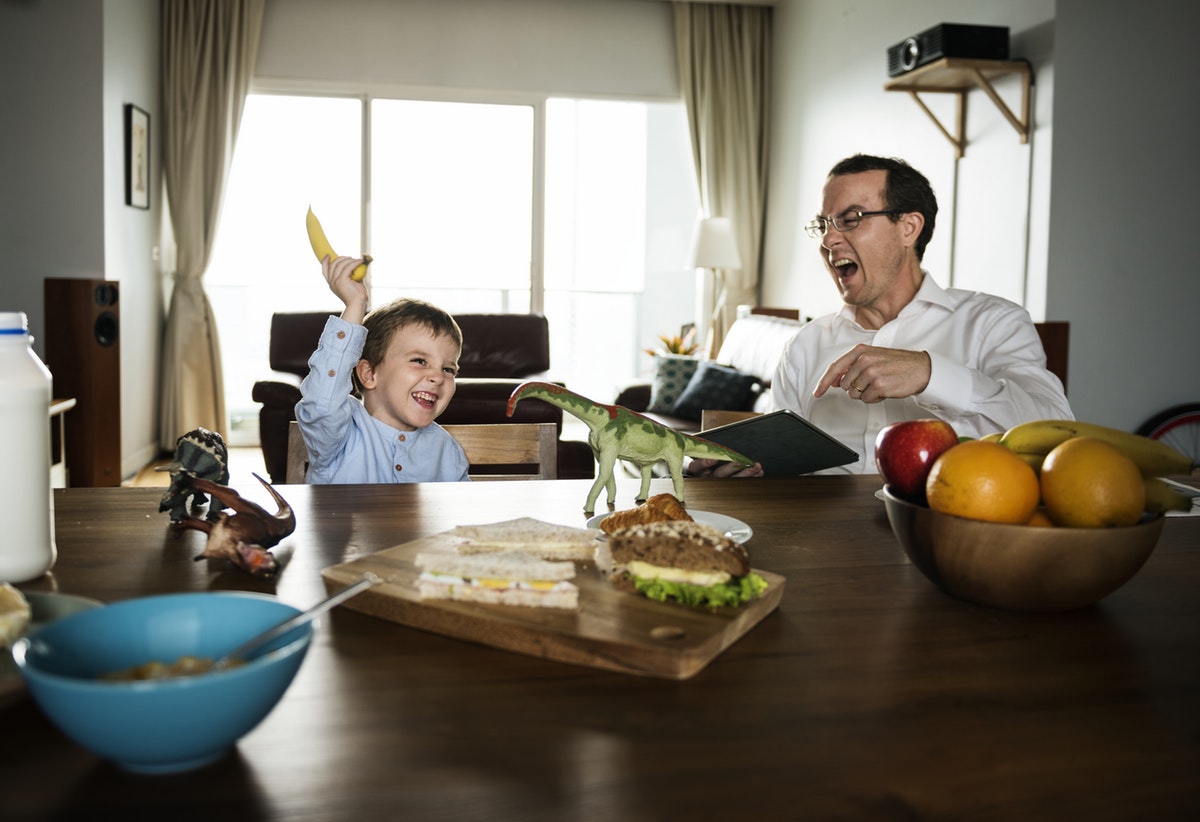 1. A Father means so many things… An understanding heart,
a source of strength and support right from the very start..
Happy Father's Day!
2. Can't thank you enough…You've given me a joyful life filled with abundant love…
Happy Father's Day Dad
3. Dad I wish you happiness
I send you love
I wish you blessings from above.
Happy Father's Day!
4. Dad, your light guides this family and holds us together. As you get older, I want you to know that I am there for you too, through thick and thin. On this special day, relax and forget your worries. Happy father's day!
5. D edicated you are
A wesome you be
D evotion you always give.
6. Father you are the best
You are better than the rest.
I am blessed to have you
The best Dad through and through.
7. F riendship – you are a true friend
A ffection – you always display your love for me
T eacher – you have been and still are my best life teacher
H umor – you display and showed me the importance of laughter
E nthusiasm – your never discouraged, you always encouraged
R ole model – you are an example for me to follow!
8. Greatly appreciate your attitude and positive outlook towards Life…
Wishing you Happy Father's Day with Best Regards!
9. Happy Father's Day. My taste in music, my sense of adventure, my desire to explore. They all make up a part of me and they've all come from you. Thank you for being the best part of me, Dad.
10. Happy Father's Day. Thanks for your endless patience and love. Your steady guidance and wisdom continue to be the foundation upon which we build our lives.
11. Happy Father's Day to the coolest dad, most loving husband, and most amazing person in the world! You never stop making us smile. Every day is better with you in it. Thank you for all the fun!
12. I cherish and will cherish for a lifetime, the beautiful childhood memories you captured in that camera of yours;
Happy Father's Day Pop.
13. I questioned every rule of your orderly world…Thank you for accepting me in all my fire and defiance…
Wish you a Happy Father's Day!
14. I've just realized all my favorite memories feature you! You're the superhero of my life's movie.
Happy Father's Day.
Love You.
15. No one ever thanks you for all of the little things that you do. The roof over our head, lights in the hallway, and boogey-man free closets. I love you.
16. On a father scale of 1 to 10, I give you a million. Thanks a million Dad!
17. Some people call their fathers superheroes. But superheroes tend to disappear, and you've always been there for me. If you ask me, my dad isn't a superhero, he is a Super Dad! Have a great Father's day!
18. Thank you for all the sacrifices you make for our family and all the joy and love you bring into our lives. We couldn't have asked for a better Dad! Happy Father's day.
19. The place that you hold in my mind is as big as the place that you hold in my heart! I love you! Happy Father's Day
20. The irreplaceable life lessons I live by…are all your giving… my mentor, my motivation and my deepest root;
My Dad… Love You
21. Whenever I fell and was unable to get up; you'd pull me up and dust me down and cheer me with the piece of hope to carry on…you've been my anchor Dad…
Happy Father's Day
22. When I had a problem I didn't know how to solve, I called Dad.
When I was upset and feeling down, I called Dad.
When I was broke and needed money, I called Dad.
When I felt the world was against me, I called Dad.
When something arose I didn't understand, I called Dad.
And, every time I called Dad, he always made me feel better.
Thanks for always being there Dad!
23. With your elbow grease and worn out boots, you never failed to put us first. Happy Father's Day to the best dad in the world! Step aside and let us do some of the work today!
Hilarious Father's Day Wishes
1. Dad, you were the first one to make dark socks and sandals look cool. You fashion icon, you!
2. Happy Father's Day. You're more than just the Grill Master in our family Dad…you're also the Joke Master, the Plumbing Master, and well…basically you're super masterful at being a Dad and we sure love you a lot and appreciate all you do for us!
3. Happy Father's Day, to my hero
even before I knew Spiderman and Batman.
4. I hope I've made you proud, Dad and if not, hey, maybe you ought to lower your expectations.
5. I'm so lucky to have you as my father… I'm sure no one else would have put up with me this long. Happy Father's Day!
6. Look, no one said raising me was going to be easy. You just made it look that way!
7. Thank you for all the piggy back rides, all the times you pretended to be a horse, and all the times you threw me into the air and caught me. Your body might be regretting it now, but it made for a wonderful childhood. Happy Father's day Dad!
Short Father's Day Wishes and Messages
1. A Father like you is a gift from God. I give thanks for the blessing of you Dad!
2. Daddy, you are the source of my strength and wisdom.
Happy Father's Day!
3. Everything I have learnt from you has helped me demonstrate my professionalism …
Happy Father's Day
4. Happy Father's day to my wonderful Daddy. I love you to the moon… and back!
5. Happy Father's day to the best Dad in the world!
6. Happy Father's day to the coolest Dad ever!
7. I am so lucky to have you as my dad. Thanks for being so wonderful!
8. I have loved you, love you, will love you tomorrow, and everyday…
Happy Father's Day.
9. I'm so grateful for all your guidance and wisdom, you really are the best! Happy Father's day!
10. My hero, my helper, my friend, my dad. Happy Father's Day!
11. My strength and my friend, I am today what I have become because of you. Thanks, Dad.
12. Thanks for giving me the finer things in life; your time, your care, your love.
13. Today is your day. A day to celebrate and let you know how much you are appreciated and loved Dad!
14. You liberate my tensions… and breathe inspiration in me… Love you…
Happy Father's Day
15. Your timely suggestions stopped me from going wrong…
Father's Day wishes to you, Dad
Conclusion
When it comes to wishing your dad a Happy Father's Day, you want to pick the right words that truly portray your feelings. You won't go wrong with any of the Father's Day messages that we've highlighted here.