Successful people in the technology sector make for inspirational accounts to follow on Instagram. But more impressive still are the many women who have climbed to the top of the ladder and built a successful brand as a result.
Although women in the U.S. labor force has reached 46.8 percent of the working population, there's a huge gender gap in the tech industry. Despite efforts made across the nation to include more women, the industry is primarily male-dominated. Women make up less than a third of the technology industry.
As such, it's even more valuable to hear what women in this industry have to say and contribute. If you're looking for greater inspiration on your Instagram newsfeed, you should be following many of these women.
To build our Instagram community, many of us entrepreneurs buy Instagram followers or use another tool that provides real Instagram followers and likes to help grow our brands from the start. These 10 women in tech, however, have built their following sheerly from hard work, high-value content, and inspirational stories, and you should be following them too.
1. Sheryl Sandberg
Since Facebook is the parent company of Instagram, it's only fitting to include Sheryl Sandberg, the COO of Facebook, as the first woman on this list. Sandberg took over the COO position in 2012 and within a year, she was on Time Magazine's 100 Most Influential People list.
She's also the author of the popular book, Lean In: Women, Work, and the Will to Lead. It talks about feminism, societal barriers of gender equality, sexism in the workplace, and other eye-opening topics that only a woman in such a powerful role would know.
2. Meg Whitman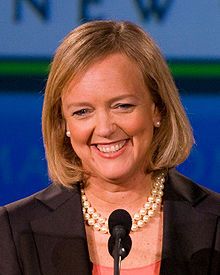 Meg Whitman currently serves as the CEO of Hewlett-Packard, but she's taken an influential role since the 1980s when she was the vice president of strategic planning for The Walt Disney Company. Her role at Disney led her to a high-profile career at DreamWorks.
After her role in the film-making industry, she wanted to move on to other things, so she worked at Proctor & Gamble, Hasbro, and then eBay, where she served as the CEO for 10 years. Her role at HP followed, and she's served there successfully for the last 11 years. With such an impressive track record, she deserves being mentioned as the 20th person on Forbes' list of 100 most powerful women in the world.
3. Ruth Porat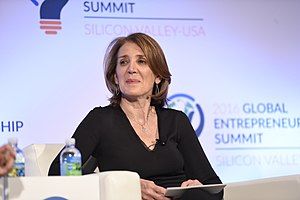 Google's chief financial officer is a highly capable woman with a powerful background. Ruth Porat worked for several years as the CEO and executive vice president at the financial services firm Morgan Stanley. This role put her in the public eye, and she was nominated to be the Deputy Secretary of the Treasury in 2013. She turned down the role, however, so she could continue her career. Shortly thereafter, she became the CFO at Google, only growing her influence in the tech industry.
4. Marissa Mayer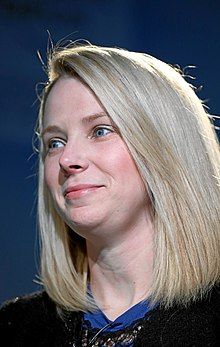 Marissa Mayer has been serving as Yahoo's president and CEO for the last seven years. She's been an influential woman in tech for much longer than that, as she was a prominent Google executive and spokesperson for more than 10 years.
In 2014, Fortune magazine noted her in the top 20 of the most powerful businesswomen in the world as well as number six on their list of 40 Under 40.
5. Padmasree Warrior
The recently retired Padmasree Warrior held the prestigious title as Chief Technology and Strategy Officer for Cisco Systems starting in 2007. Before that, she played a huge role in the motor vehicle technology industry. For 23 years, she worked at Motorola, Inc. in executive roles.
In fact, Warrior was leading Motorola's innovations when President Bush presented the company with the National Medal of Technology in 2004.
6.  Arianna Huffington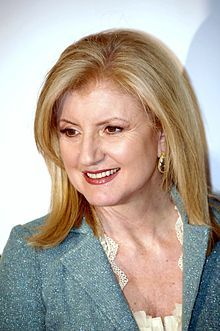 Arianna Huffington is easily one of the first women that come to mind when thinking of the top women in tech. Her long list of media websites, including Huffington Post, HuffPost, and Thrive Global, have millions of daily viewers.
She's easily one of the most influential women in tech on media platforms, including Instagram.
7. Angela Ahrendts
This list would be remiss if it didn't include Angela Ahrendts, a new leader to the tech industry. She currently works at Apple as the Senior Vice President of Retail and Online Stores. Coming from a background in fashion (CEO of Burberry 2006-2014), Ahrendts provides a unique, yet compelling perspective to sales in the tech industry.
Her limited background in tech has not held her back, however. In 2014, she was earning $70 million, Apple's highest-paid executive at the time. She was also 25th on the list of Forbes's list of powerful women in 2015.
8. Susan Wojcicki
You wouldn't think that someone with a bachelor's degree in history and literature from Harvard University would end up as the CEO of Youtube, but that's exactly what Susan Wojcicki achieved. She put aside her plans to get a Ph.D. in economics in favor of a career in technology, and 10 years later, she joined Google as a marketing manager and would soon be promoted to Senior Vice President of Advertising and Commerce.
Now, Wojcicki serves as the CEO of Youtube. She was the executive that suggested Google purchase Youtube in 2006, one of the smartest purchases the tech giant has made.
Wojcicki is an interesting personality in tech as she talks openly about raising her five children while managing a booming career. Her Instagram profile is filled with related material and the latest tech news.
9. Gwynne Shotwell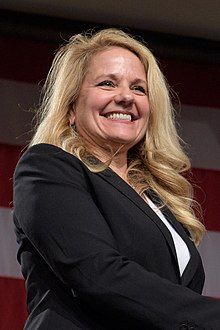 Gwynne Shotwell became a SpaceX employee when it was just beginning. She quickly became the president and helped it grow to a $28 billion company with thousands of employees.
She's named in several lists of powerful women including Forbes's America's Top 50 Women in Tech, and The World's 100 Most Powerful Women. She's' also a major advocate for gender equality in tech.
10. Anne Wojcicki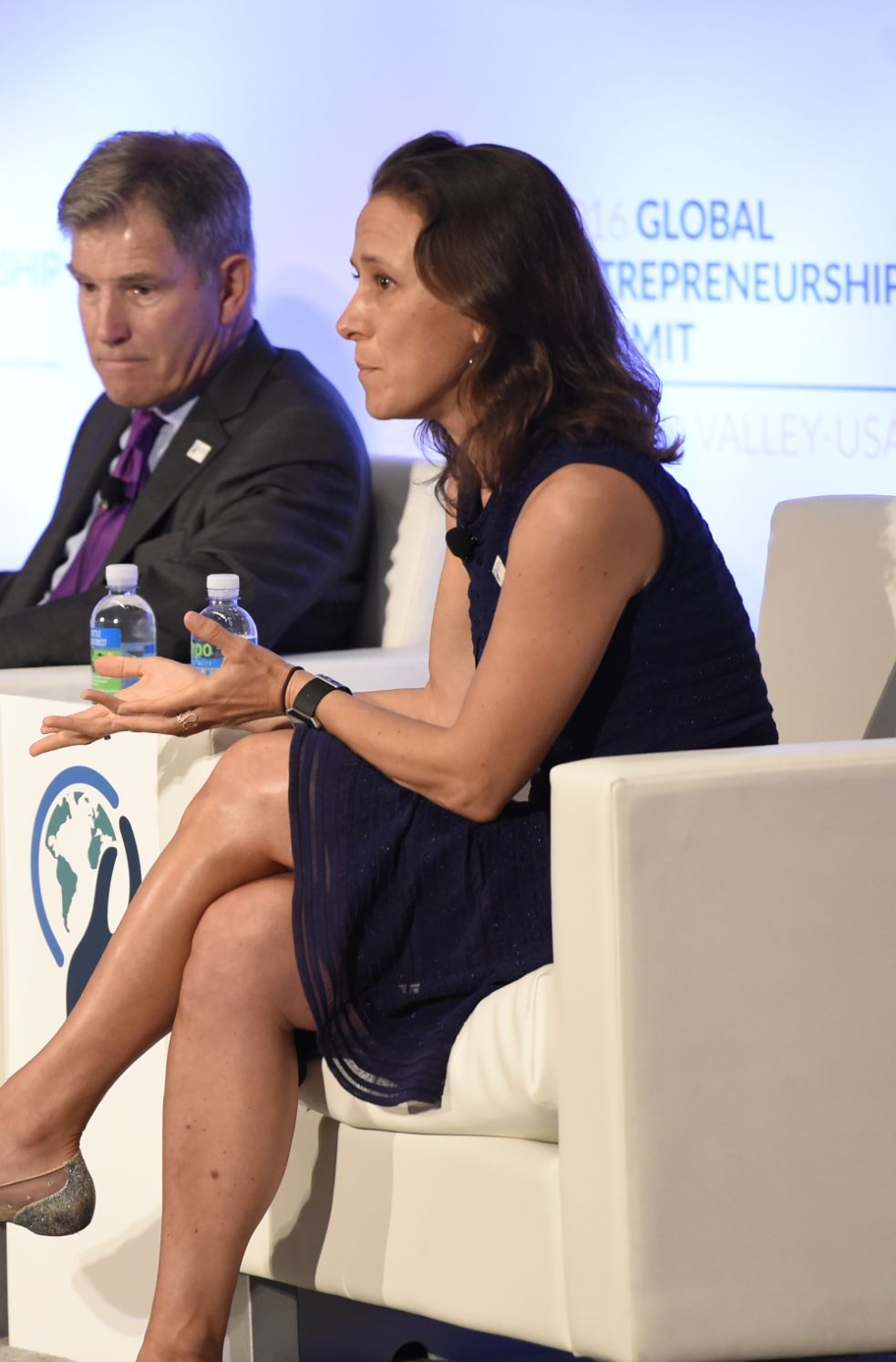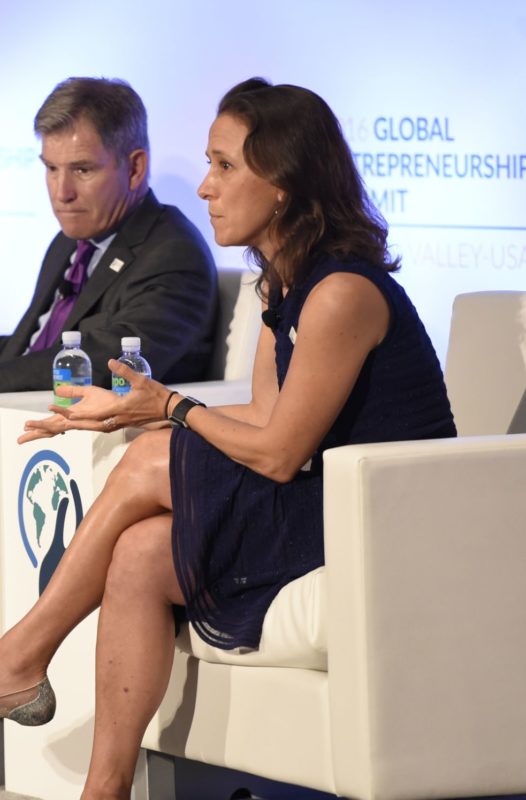 This entrepreneur has a rich and varied history in the career realm. She started out as a Wall Street analyst, then decided to enter medical school. Those plans didn't pan out when she came up with the idea for a simple genetics research program called 23andMe.
The company launched in 2006 and quickly reached $8 billion in sales. She's currently worth $3.5 billion on her own.
You would think that Anne Wojcicki, the successful entrepreneur and founder of 23andMe would have more than 977 followers on Instagram, but she's just building up her profile. When you follow her on Instagram, you'll be privy to images and stories from a budding entrepreneur who paved her own way in tech.