Last Updated on March 8, 2022
Feng Shui is a traditional practice that traces its roots in ancient China, which advocates for the use of various energy forces to harmonize individuals with their respective environments. The literal translation of the term is "wind-water."
But as you shall find out, there are several other energy elements that make up feng shui. 
History of Feng Shui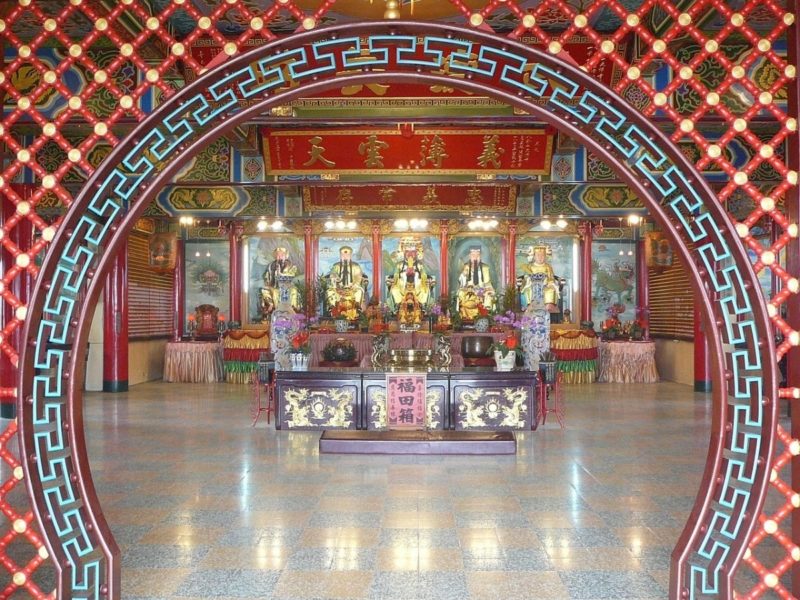 Feng shui is part of the Taoist body of knowledge, a body that's made up of traditional Chinese medicine which includes practices like acupuncture, the use of herbal medicines, etc. Other notable Taoist works include Tai Chi, Qi Gong, and Chinese astrology. 
The ancient feng shui comprises various schools, including the original Landscape School which investigates the influence of landforms on human health and emotions. 
The following are other schools of feng shui:
The Flying Star;

The Four Pillars; and

The Eight Mansions;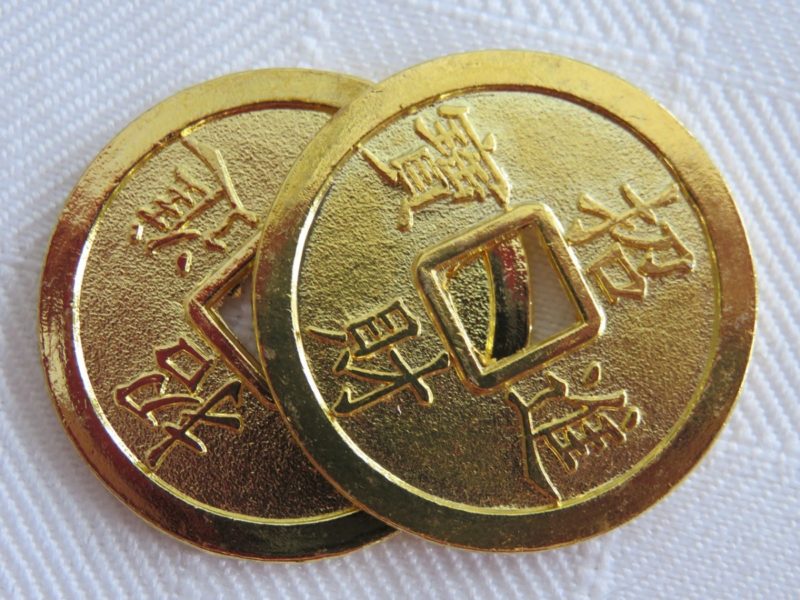 Originally, feng shui was mostly used in orienting buildings and architectural landmarks in an auspicious manner. The aim was to match the tastes and styles of those dwelling in and around those properties, while also inspiring energy and motivation in them.
For instance, there was a widely-held belief that the direction a tomb or mausoleum faced had immense spiritual significance, and could impact the lives of people living around that area, either positively or negatively. 
To determine the site of an auspicious structure, reference was made to things like water bodies, the firmament, and the compass, etc. A couple of years later, feng shui adopted the use of the modern compass to help in determining the locations of auspicious sites. 
The Idea Behind Feng Shui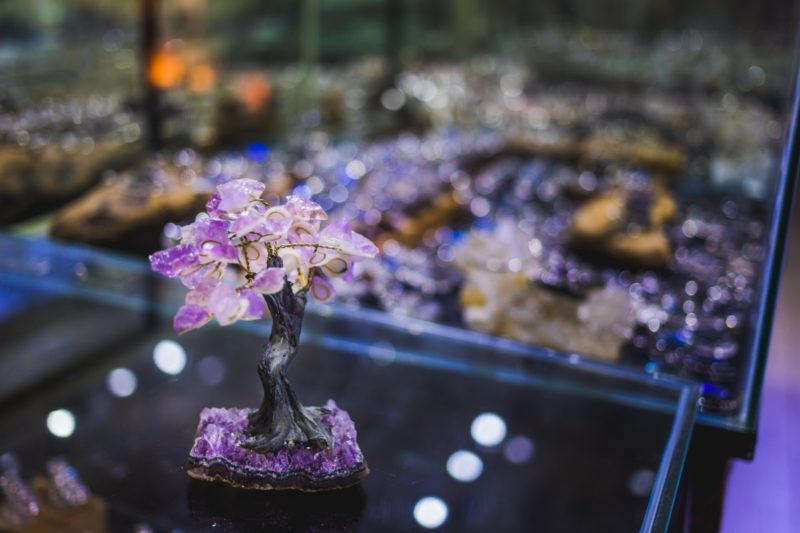 The originators of feng shui observed that there are invisible forces known as Qi, which bind the whole universe, including the earth and humanity, together. 
Evidently, ancient feng shui and quantum physics share a lot in common. Both concepts borrow from the assumption that the universe comprises of endless fields of energy that impact everything that happens around us, including things that we cannot perceive with our senses. As such, the visible and invisible worlds are seamlessly intertwined.
Millions of people all over the world have always consulted feng shui for various reasons. Some use the practice to locate their life mates or forge solid business partnerships. Others resort to feng shui to improve their wealth, boost their work productivity, or improve their chances of winning in situations that are dictated by pure luck. 
But while several areas of life have since benefited from the teachings of feng shui, the Home Improvement industry remains the one area where feng shui has achieved the most tremendous transformations.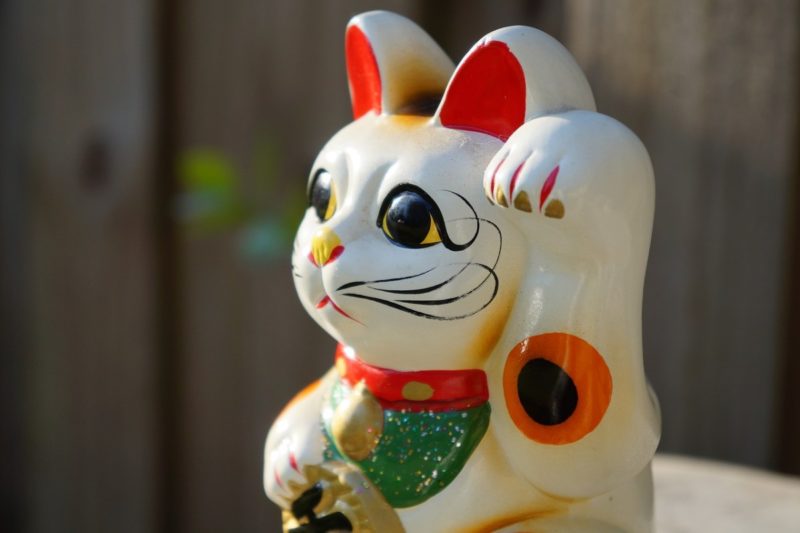 Today, most people apply the concept of feng shui to make the most of their living and workplaces, by harmonizing all the energy flows in their homes or offices. These energies emanate from various sources and flow in different intensities to bring about the required harmony and transformation. 
The following are the basic elements of feng shui, along with the qualities each element represents:
Water – Inspiration and emotion;

Fire – Leadership, and boldness;

Wood – Growth and creativity;

Metal – Order and focus; and

Earth – Strength, and stability.
In terms of apartment living, feng shui energies typically fall under two categories, namely; Yin and Yang energies. Yin is feminine energy and is associated with qualities like coolness, nighttime, and quiet. On the other hand, Yang is masculine and is linked to the sun, heat and sociability. 
Implementing feng shui in apartment living or workspaces basically comes down to what makes you happy. It includes setting up your home in a manner that the entire ambiance exudes comfort and inspiration. A home with excellent feng shui vibes is perfect in all aspects.
Not only is the furniture neatly arranged, but the color schemes, wall hangings, indoor plants, etc. all blend harmoniously. The end goal is to improve your productivity while inspiring hope and happiness.
Top Tips for Achieving Excellent Feng Shui at Home
1. Use Your Front Door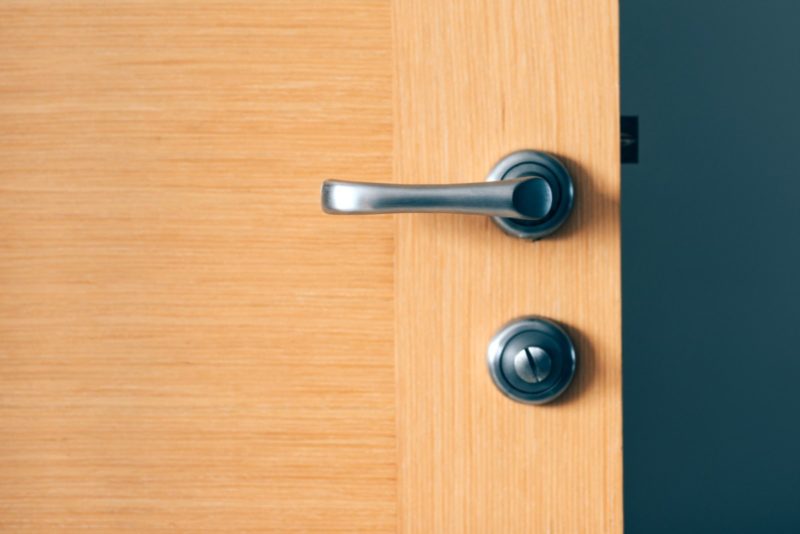 Do you often drive up into your garage and access your house through the back door? Well, you're certainly not alone. Most of us have been there and done that. However, experts now suggest that using your front door could go a long way in creating good feng shui in your home.
By using the front door, you tap into all the positive vibes and great opportunities that come into your life. You can begin small, perhaps, using the door once a week as you work your way up. 
And while you're at it, ensure the door is free from anything that might limit good energy from coming into your home. Fix those squeaky panels, oil the hinges, clear the door tracks, and remove any clutter behind the door.
Above all, ensure the door opens at least 90 degrees, as that will give auspicious opportunities clear signage on where to go.
2. Clear Obstacles from Your Path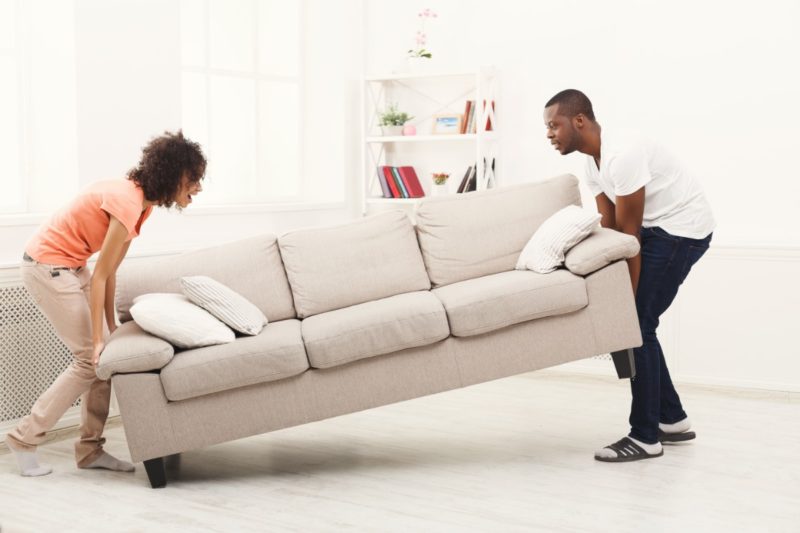 After fixing the front door, it's now time to clear all the debris that lie in your path. These are obstacles that block your way both inside and outside the house.
They resemble dead energy in your home and could range from water buckets that lie on your way to the bathroom, to light fixtures awkwardly flickering on your living room walls. 
The obstacles are akin to plague in our arteries, which affect how efficiency our hearts supply blood to various organs around the body. For auspicious opportunities to locate you, there shouldn't be anything blocking their paths.  
3. Clean Your Windows
Windows symbolize the eyes of our homes. They trap all the energies and opportunities passing by and redirect them into your house. But for the eyes to see clearly, you must clean them thoroughly and regularly. 
Your windows should be crystal clear, so they can allow maximum sunlight into your home. When sunlight illuminates the inside of your house, it triggers the feel-good hormones which respond by revitalizing your soil and reinvigorating your body. You are then able to see the world from a clearer perspective. 
One tip to remember when cleaning your windows is always to use non-toxic cleaners, such as white vinegar solution. You might also consider using essential oils to enhance the refreshing effects of sunlight. And to create a more intimate ambiance, you should insist on soft drapes, as opposed to wood, metal or plastic.
4. Create More Space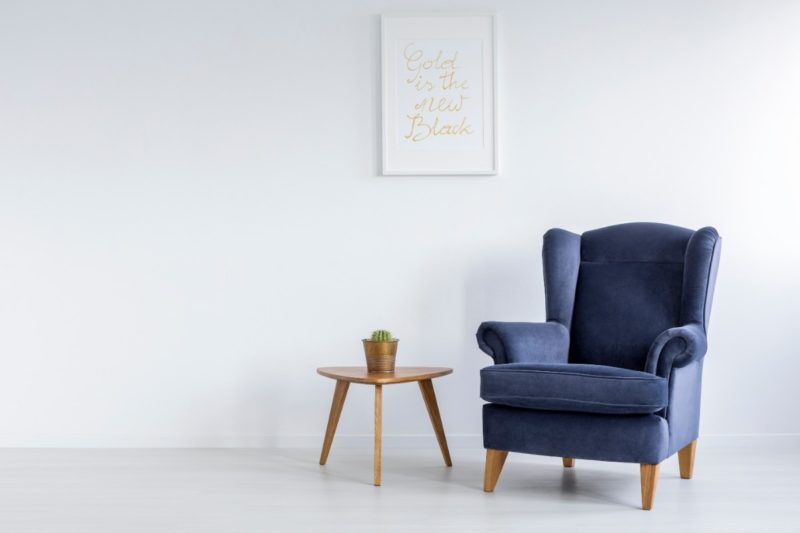 Creating more space fits within the whole idea of de-cluttering. But unlike clearing obstacles from your path, making your home spacious involves locating and letting go of stuff that you no longer need. 
Take a walk around the house, from behind the furniture to inside your closet. You'll always find things that are eating up your space. If it's too old and useless, chuck it into the trash. If the item still valuable in a way, consider putting it up for sale or donating it to charity. 
However, don't discard items that you're sentimentally attached to, such as a piece of inheritance jewelry. Items with sentimental value are known to create good feng shui around your house. After creating space, bring in more useful items.
5. Place Your Furniture and Kitchen Appliances in a Commanding Position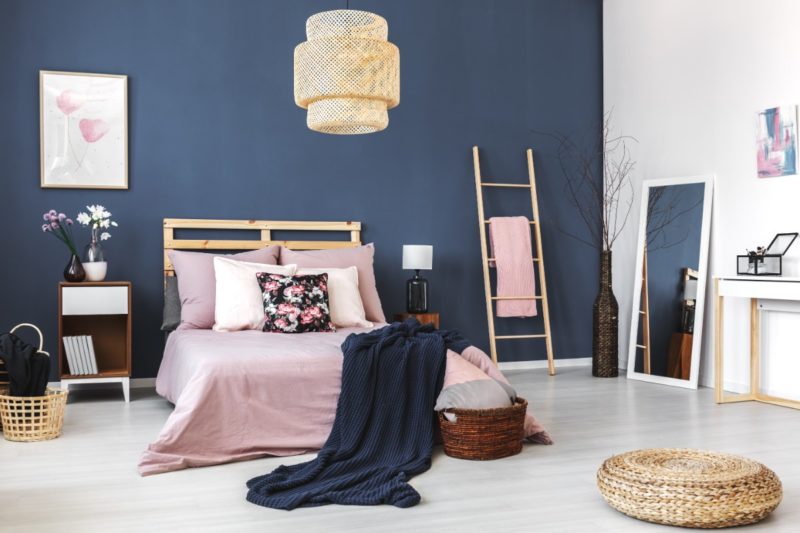 A "commanding position" is a basic principle in feng shui which dictates that certain objects, especially the bed, working desk, and stove, should be placed facing the entry door. As we already mentioned, much of the energy that comes into your house goes through the main door. In feng shui lingo, the door is often referred to as the "mouth of chi." 
As you lie on your bed, work on the desk, or cook on the stove, you must have an unhindered view of the door. Also, it's better if these objects are placed in full view of the door but at a diagonal angle, so that they don't block the energy flowing into the room.
If that's impractical, you could fix mirrors or faceted crystal balls at strategic locations to reflect the image of the door to where these objects are positioned.
6. Be Mindful of Your Color Choices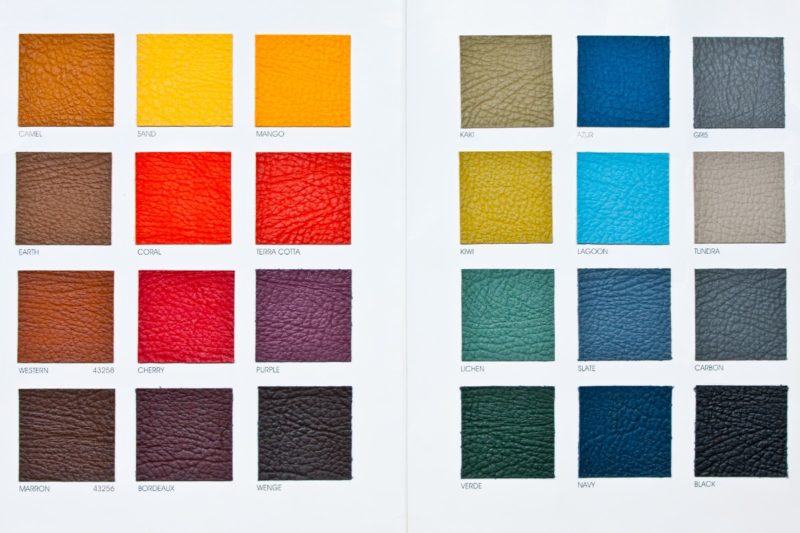 There are countless literature materials by home improvement experts that touch on the significance of applying the right color schemes in your interior décor. Color psychologists also have varied opinions on how colors influence the balance of body, mind, and soul.
However, it's only feng shui that aptly outlines the significance of integrating the right colors in your interior décor. 
According to feng shui, the use of color is closely related to the five elements – earth, water, fire, metal, and wood. Each of these elements has a set of color shades that represent it. 
Orange, brown, and yellow are considered the colors of earth and are resourceful in growing relationships. 
Whites, grays, and metallic tones are colors of the metal element, which are thought to inspire clarity and precision. Such colors are useful when you're trying to align your life's goals and objectives. 
The element of water is symbolized by black and dark blue, which are associated with wisdom, tact, and mental acuity. 
Wood colors help to forge new beginnings. You can implement these colors in your interior décor to mark the end of an era as you usher in the beginning of a newer and a more promising one.
There are numerous adjustments you can make to enjoy the energies that come with the element of wood. You could use curtain shears that reveal the wooden window frames or remove heavy upholstery from your furniture to expose the wooden components. 
Lastly, the element of fire is symbolized by red. More red in your home equals more passion, energy, and a renewed sense of purpose. 
The best part is – you can implement one or two colors across the five elements to enjoy the synergistic benefits that each color packs. 
7. Take Care of the Lighting, Artwork, and Electronics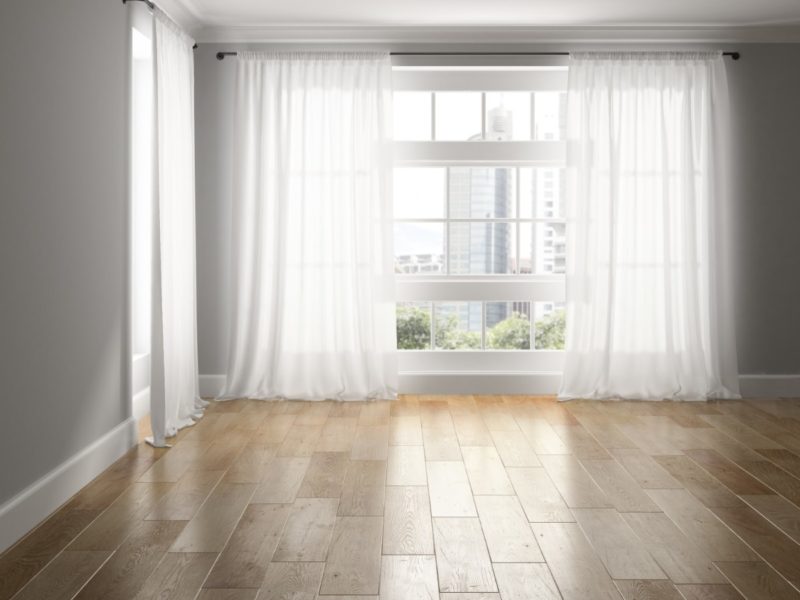 Remember how we emphasized the importance of cleaning your windows to allow maximum sunlight into the house? Well, you could do yourself one better by playing around with the artificial lighting in your house. 
Naturally, we all desire east-facing rooms for our bedrooms and kitchens, so we can harness the energy that comes from the sun. But if the design of your house doesn't permit that, you could take advantage of fluorescent lights, giving more consideration to the incandescent floor and desk lamps to improve the ambient light. 
More light in your house promotes feelings of inspiration and happiness. 
As you take care of lighting conditions, also give some thought to the artwork. The artwork that you display on your walls should only be things that inspire positive energy in you, such as a trophy or gift. On the other hand, take down whatever reminds you of your unsuccessful endeavors, like a photo that triggers the memories of failed relationships. 
When it comes to electronics, clear your bedroom of anything that emits currents that could disrupt your sleep. The convention is to rid your bedroom of all electronics and if you must keep anything there, place it as far from your bed as possible.
Alternatively, get a decent scarf and cover the electronics to prevent them from emitting disruptive energies.
8. Get the Right Indoor Plants
In feng shui, living green plants harness positive energy from nature, and then focuses that energy in our houses. These plants embody a sense of health, freshness, and vitality. 
And when placed around your study table or working area, green plants carry the same energy as the element of wood. When in synergy, they inspire growth, opportunities, and networking. You can also complement the effects of green plants around your working area by vividly displaying your business cards on the desk. 
Needless to mention you must choose your indoor plants carefully. Consider the care and maintenance plan, which includes proper lighting, watering, and routine cleaning to maintain their allure. Also, position the plants in spots where they enhance your interior décor.
Other Feng Shui Tips to Remember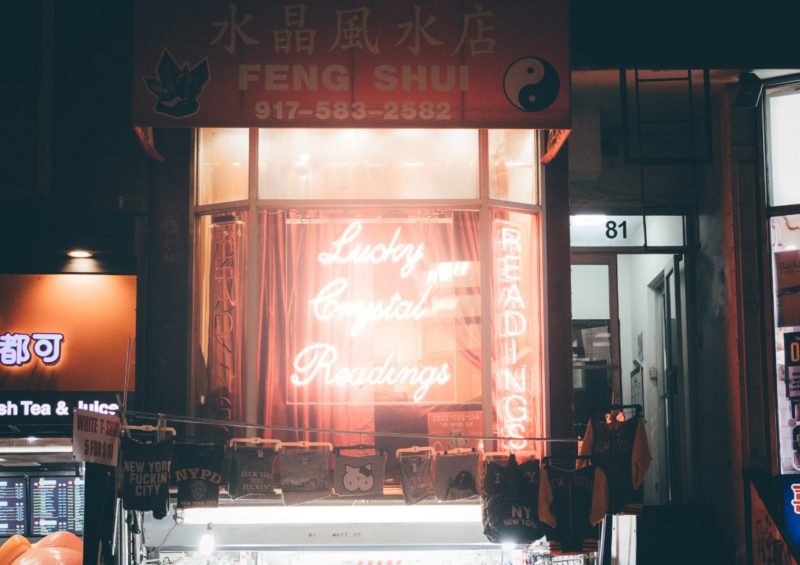 Besides the basic tips above, there are additional strategies that you can implement to feng shui your home:
Keep the toilet covered and bathroom door closed.
When toilets and sinks drain, you seamlessly lose water, which is a fundamental element in feng shui. But water has to drain out of your house one way or another. To prevent your mind from focusing on the loss, keep the bathroom door shut and the toilet seat cover down.
Act like other people are in the house.
Feng shui is about imagining your realities and acting them out. Are you waiting for a date? Is your partner away for work in faraway lands? Are your kids away in school?
Well, just act like they're right there with you in the house. For instance, when setting up the dinner table, include cutlery for everyone. That way, you'll continually become connected with the people that matter.
Fix anomalies.
Anything broken in the house? Fix it ASAP. It could be a window, crooked artwork, or electrical wiring hanging precariously. The goal is to restore harmony as soon as possible.
Be grateful.
Now, after taking care of everything, you can sit back and be grateful for your home. Take time and whisper some positive words to your house, thanking it for offering you shelter and happiness.
Wrap-Up
Feng shui has always been an elusive concept for most people, including experienced interior designers and home improvement experts. However, feng shui is far easier to grasp than you can imagine.
It only involves making small adjustments in your home, giving due consideration to what makes you happy, energized, and hopeful.