Last Updated on January 24, 2022
Every day 300 hours of YouTube videos are being uploaded. Almost 5 billion videos are being watched. And if that was not enough, there are approximately 30 million visitors who visit YouTube every day. There is no doubt in saying that YouTube is the second most visited website in the world.
If there is anything on the internet with such large traffic, it is bound to get monetized. The first person to earn from YouTube was Jawed Karim and since then, the sun has never been set on YouTube.
From the ancient time (not literally) we have heard one same thing if you want to make money from YouTube, open your own channel and start uploading a video. But if things were really that easy, everyone should have been Richie- rich till now.
But saying so, it is not that hard to earn, if all your analytics are set right. Did you remember the video the "Charlie bit my finger"? The video was a simple one but had almost 386 million views and earned more than $150,000 in ad revenue. You just have to hit the right buttons. The try guys had such a large fan base that they become the most subscribed Youtuber after leaving BuzzFeed.
How to make money with YouTube?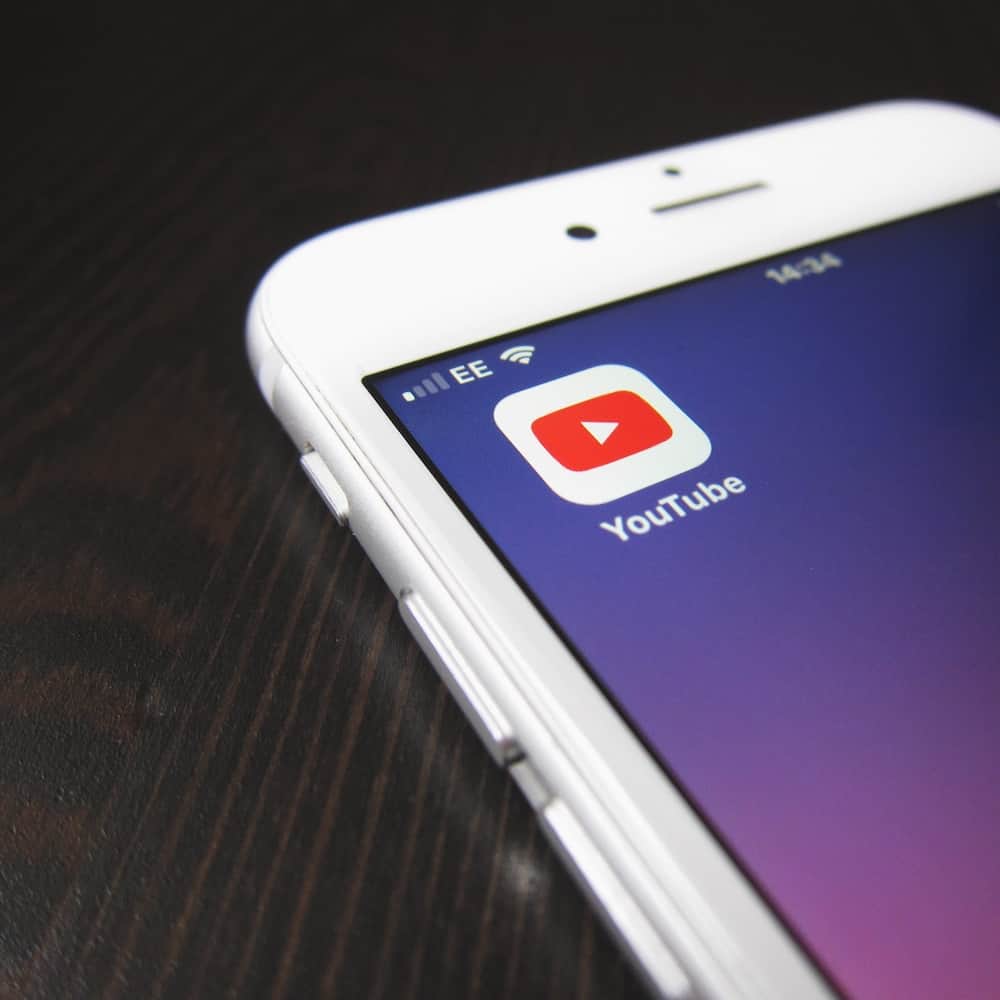 2018 was the year of blogger, with so many new channels coming up that YouTube had to tighten the noose. Now YouTuber needs to have 1,000 subscribers and a minimum 4,000 hour of watch time over the year. That being said if you are really dedicated then below points can help you to make money from your channel.
YouTube Ads – The ads that you have seen in between the video is one of the ways to earn but the task comes under difficult level. You only get 55% revenue shared which can be roughly estimated to be $4.18 for every 1000 views.
Affiliate Marketing – You find affiliates that pay you when you direct your traffic towards their link. It is a good start but for that, you will have to make a really informational review video and add their link in the subscription box.
Sponsored Videos – When you mention a brand in your video you get paid for it. But to be able to sponsor a brand you have to be a good rating channel with enough traffic and subscriber.
All end well if you analyze well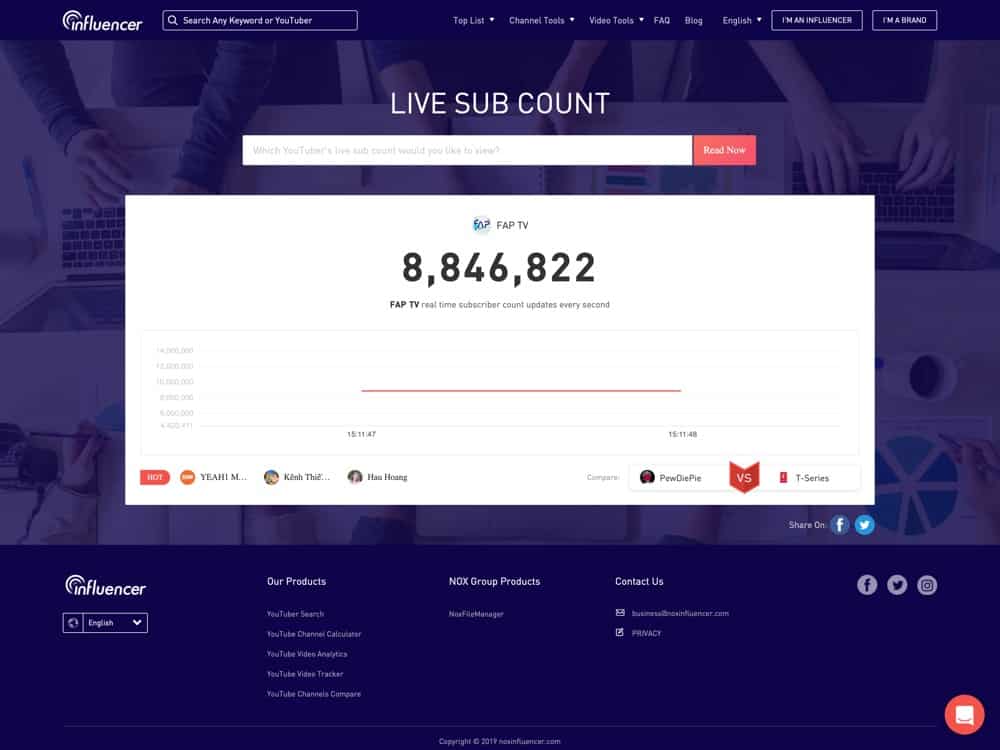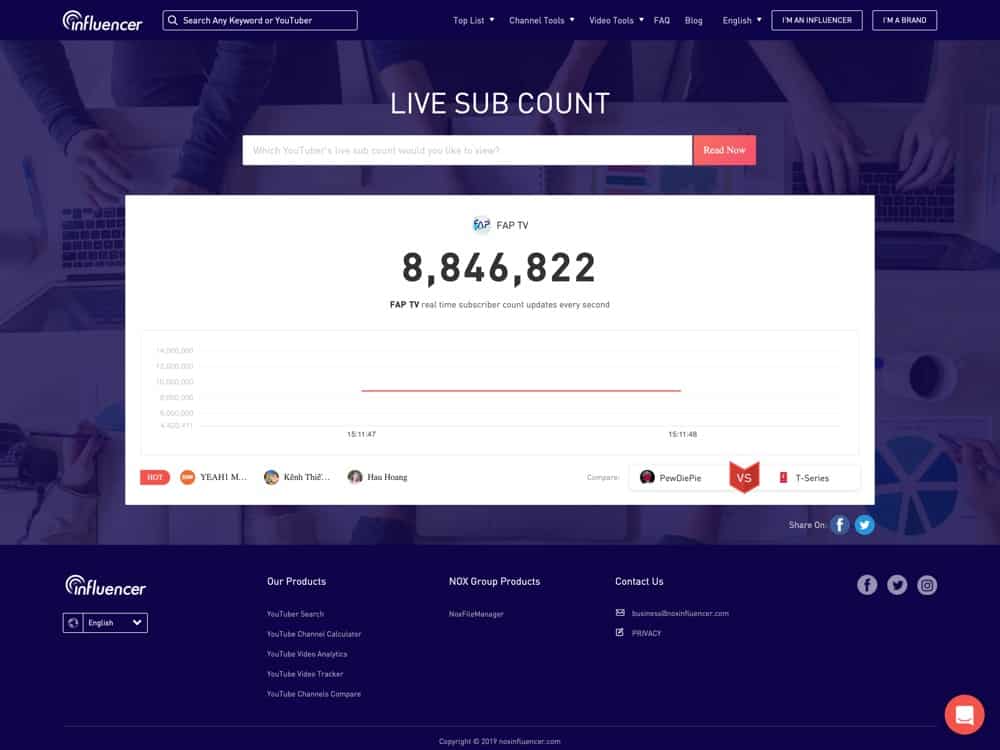 When you are new, finding a way in the YouTube world requires many hit and trials.  Just as a blogging website needs Google analytics, Youtube channel need a Youtube analytics.  Your every success and failure need to be analyzed so as to produce a really quality video for your subscriber.
You need a tool which analyses your video performance and helps you in managing your channel. Noxinfluencer is one of the youtube analytics tools which keep track of your YouTube stats such as your performance, channel value, its global and country rank and mostly it can help compare your channel with other fastest-growing youtube channels in every country.
Here's how a youtube analytics tool can help you keep stay ahead.
Youtube Channel Calculator feature allows you to check how much do YouTubers make and compare them with your channel to see how much money you can make on youtube. The calculator gives you the estimate monthly earning of every channel.
Every country has its own fastest growing youtube channel and all those can be compared in your top list feature which gives you the average view and subscriber score. Along with their own noxscore to better understand the report.
A good video can give a lot of subscribers. To keep a count of your and other's subscriber, youtube live sub count helps you keep track of it.
YouTube video analytics gives you a detailed report of your channel. Comments, like ratio, its cost, and engagement ratio can be tracked with this feature.
A Youtube analytic tool is best when you have got its extension. Your time is saved from going into the site and analyzing your stats. With an extension, you get stats and reports at the click of the mouse. Noxinfluencer comes with its own Google Chrome extension to help you analyze and improve your channel.
The tool comes with 9 different languages which are compatible with both PC and mobile devices. A youtube analytics like noxinfluencer can get you all the information about your traffic, demographics, watch time and views.
Having a tool can really help you to make most of your YouTube channel. The inside out information along with your timely videos can help your channel grow at a faster pace.  YouTube will be one of the most popular video sites. If you have the audience who are waiting for the next video, you can surely make it with your channel.