Last Updated on February 25, 2019
The sound with moving images is the best way to create a strong impression and that's the only reason why digital videos are trending and creating waves in the online world. Along with the ever-increasing trend, the availability of the high-resolution video recording devices like the GoPros, smartphones, DSLRs and the availability of the even powerful video editing software is growing with each day.
Getting confused with your decision is quite possible when you have more than you can consume in your plate. Isn't it?
I was also in the same state but, I always had the zeal to acquire the best when it came to editing my videos. This passion or eagerness to achieve the best introduced me to Wondershare FilmoraPro. The level of my videos has not only changed to a massive extent but now my work has started giving me recognition as well.
For a non-professional YouTuber like me, FilmoraPro has come as a blessing in disguise. It has opened up a whole new world for me and I would highly recommend it to each one of you.
What is FilmoraPro all about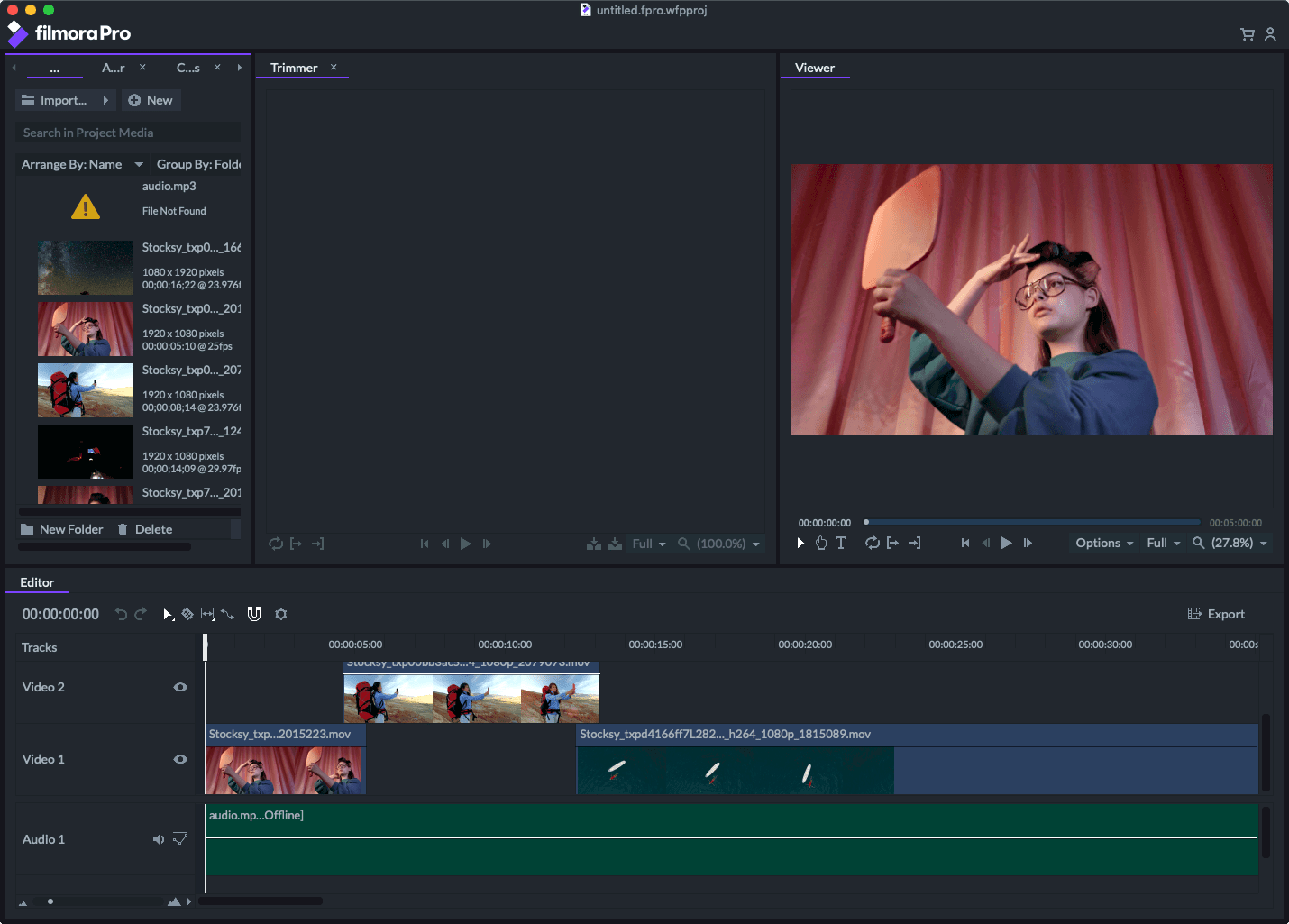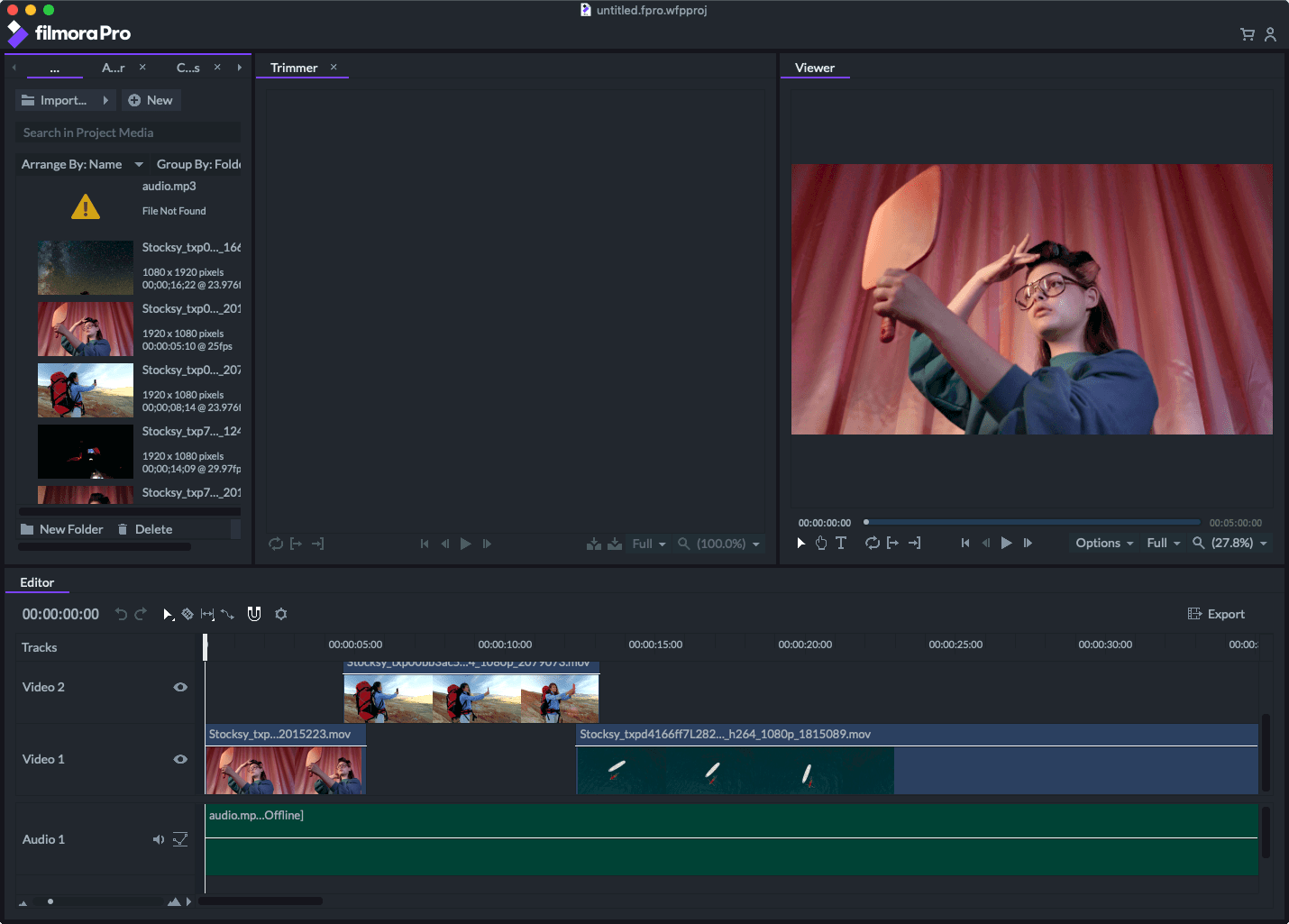 Do you wish to create professionally aesthetic videos? FilmoraPro – Filmora's pro video editing software is the best tool for video editing that allows you to explore your creativity and create visually appealing and highly skillful videos with features like motion graphics, compositing, color correction tools, special effects, and more. It is very simple and easy to learn video editing software.
You can access FilmoraPro from both Windows and Mac and get your project's output to nearly all popular video formats.
Features of FilmoraPro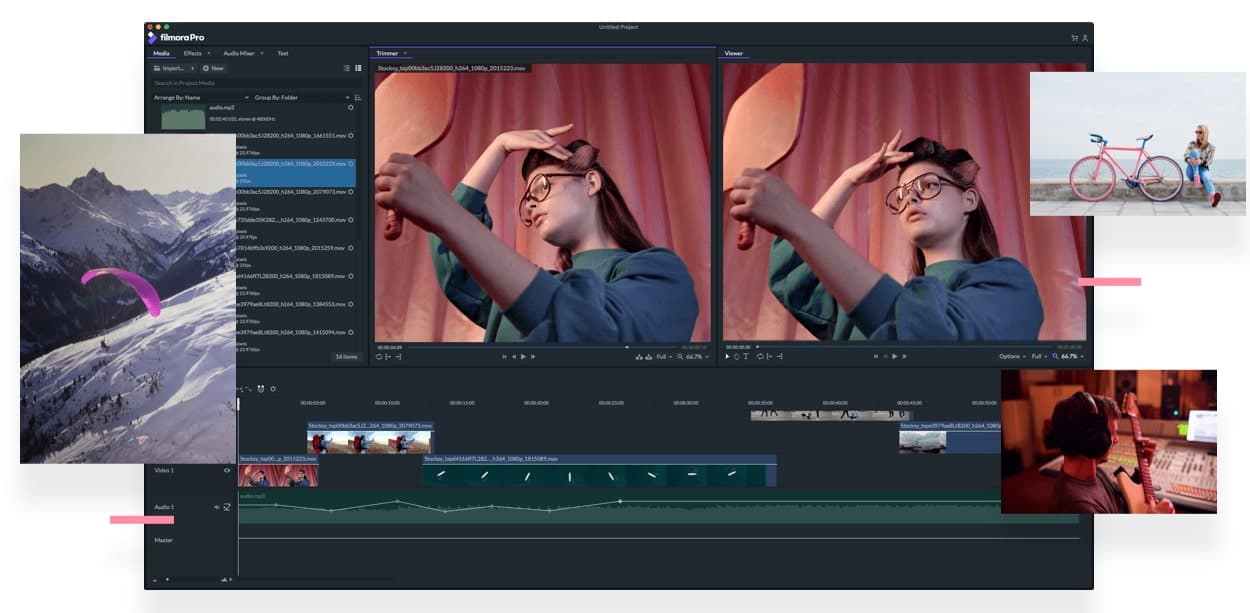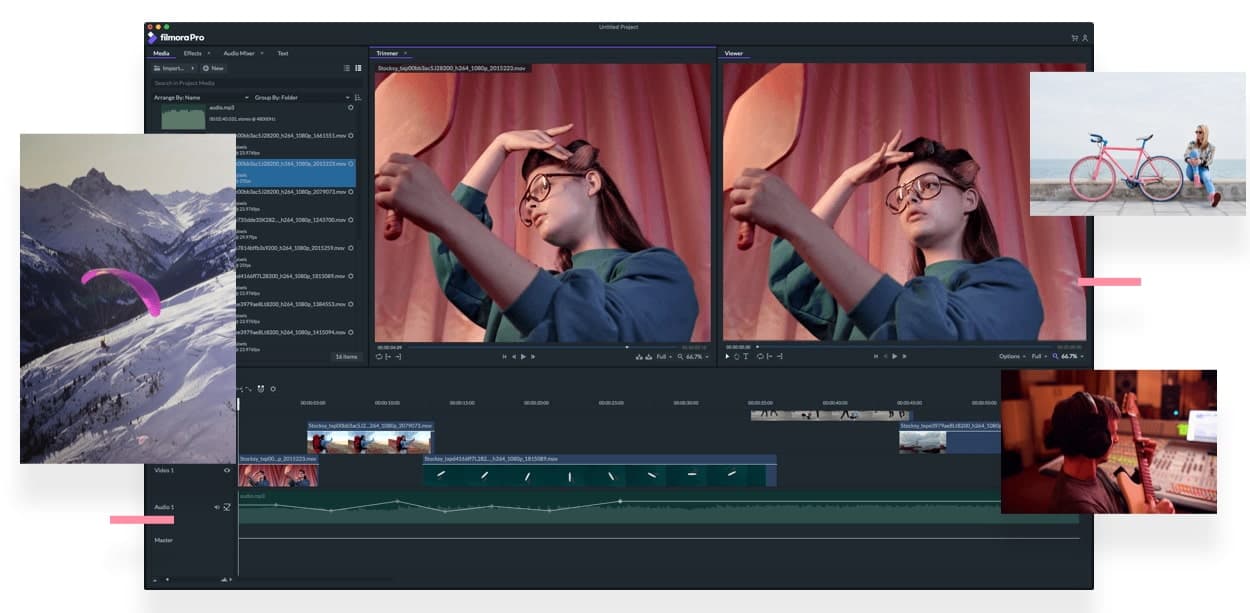 Regularly updated YouTube tutorials and user guide.
The timeline video clips can be grouped together or select the clips you wish to add similar effects and edit at one go without doing it one by one.
You can add only audio or only video with FilmoraPro video editing software.
Get access to unlimited video tracks, advanced editing options, range markers, and more.
From automatic audio syncing options to the audio compressor, audio noise reduction, and audio transitions, FilmoraPro offers all.
FilmoraPro – Filmora's video editor for pro allows you to make a detailed color correction or make quick transformations with high-quality presets.
Access auto-correction features like scopes, color wheels, mid-tone, highlight control, and shadow.
Get comprehensive animation support for creating distinctive video visual with highly modified motion graphics and text effects.
Create fluid motion by transforming the speed and duration of the animation.
Take control of your animations by setting keyframes for controlling effects.
Conclusion
FilmoraPro – Filmora's pro video editor refines the video clips with accuracy. You do not have to restrict your creativity while using FilmoraPro editor. Whichever video editing software you select depends on your budget, your seriousness, and the tool you're already using. Luckily, there is much software that leaves you spoilt for choice. But, no other software can beat the convenience and ease of the FilmoraPro video editing tool.
From an attractive interface to various overlays and effects, Wondershare's FilmoraPro video editing software is a gem for all kinds of users. From beginners to professionals FilmoraPro is for all. Give it a try and make your videos visually appealing for your followers and viewers.