Last Updated on April 12, 2019
Every day, lots of users upgrade their Windows operating systems, replace a motherboard or a graphics card, and then find themselves in a predicament. Oftentimes, after upgrading hardware or reinstalling the operating system, you may be required to enter a specific 25-character product key to continue working on Windows 10.
And believe us, you're not the only person in the world who is now racking your brains trying to figure out what to do next. There is also a category of users who once took advantage of Microsoft's generous offer to upgrade Windows 7 or 8 to the latest version for FREE, but may now also need a Windows 10 product key.
Anyway, if you lost your Windows 10 product key or never got one, don't panic. Thankfully, there are a few ways to get your PC working again. Here's how.
Finding your Windows 10 Product Key with Key Finder Software
As it was with its predecessors, special programs are needed when it's necessary to find a Windows 10 product key.
Still, Windows 10 is different from previous versions, which means that the key finders you used for Windows XP, Vista, 7, or 8.1 will be useless when dealing with Windows 10.
But don't get upset. There's another great tool you can rely on.
Magical Jelly Bean Keyfinder
has been developed specifically to detect Windows product keys installed on your PC. You may opt for the FREE or the Premium version, the latter enabling you to get more information about the product you're interested in.
But if finding the Windows 10 product key after the upgrade is everything you need, the FREE version should be enough, so you won't even need to fork out cash.
Download the program and launch it on your computer. To start scanning your OS for the required code, locate the "Scan Now" button (or something similar) and click it.
Once the procedure is complete, it will present you with the needed information.

Alternately, you may take advantage of ProduKey, another FREE key finder that may come in handy when looking for Windows product key.
This lightweight application will extract all the necessary information about the product, such as its ID, serial numbers for Windows, Microsoft Office, Exchange Server, and SQL server. It can also be utilized for recovering CD keys.
When You Don't Need a Product Key
If you upgraded to Windows 10 for FREE, or purchased a digital version of it from the Microsoft store, odds are good that you won't need to find the product key.
You're more likely to have a Digital License linked to your account that you can find using different methods.
Thus, when your system prompts you to enter the unknown code, try selecting the "Do This Later" option, and then log into your Microsoft account.  
Make sure you have an Internet connection while performing this procedure.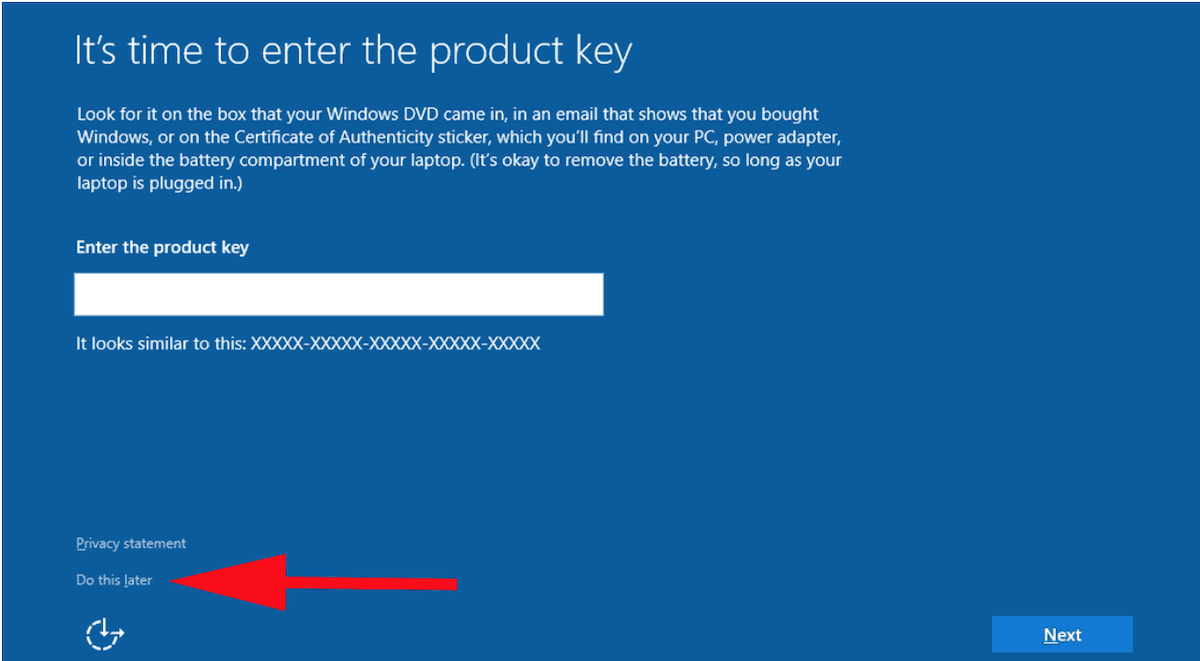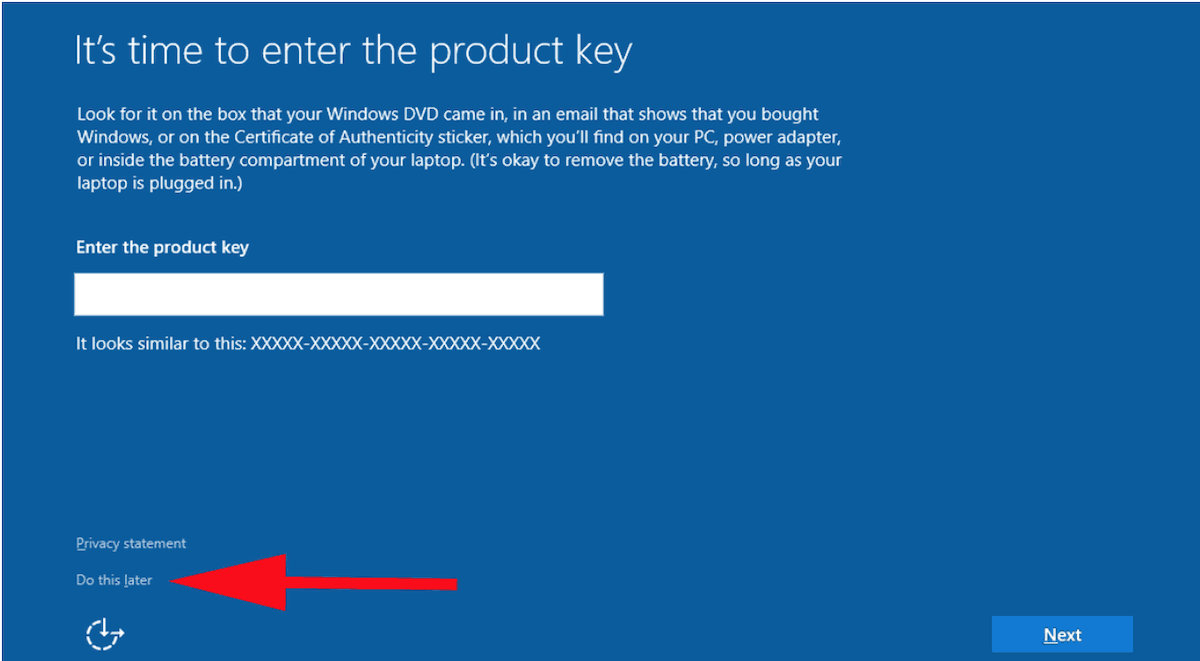 There's also a sure way of checking if you really have a Digital License linked to your account.
Just head to "Settings" and click on "Update." After that, select "Security" and "Activation." From there, you can check whether you have the authorization or not.
There should be the following message: Windows is activated with a digital license linked to your Microsoft account.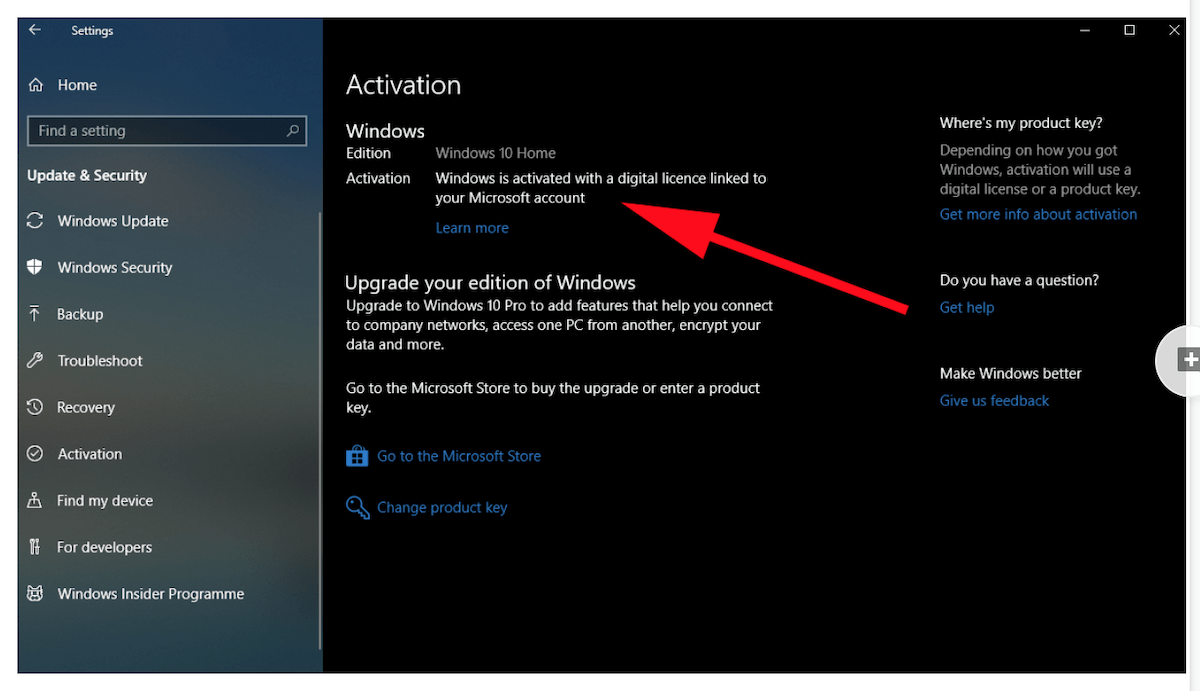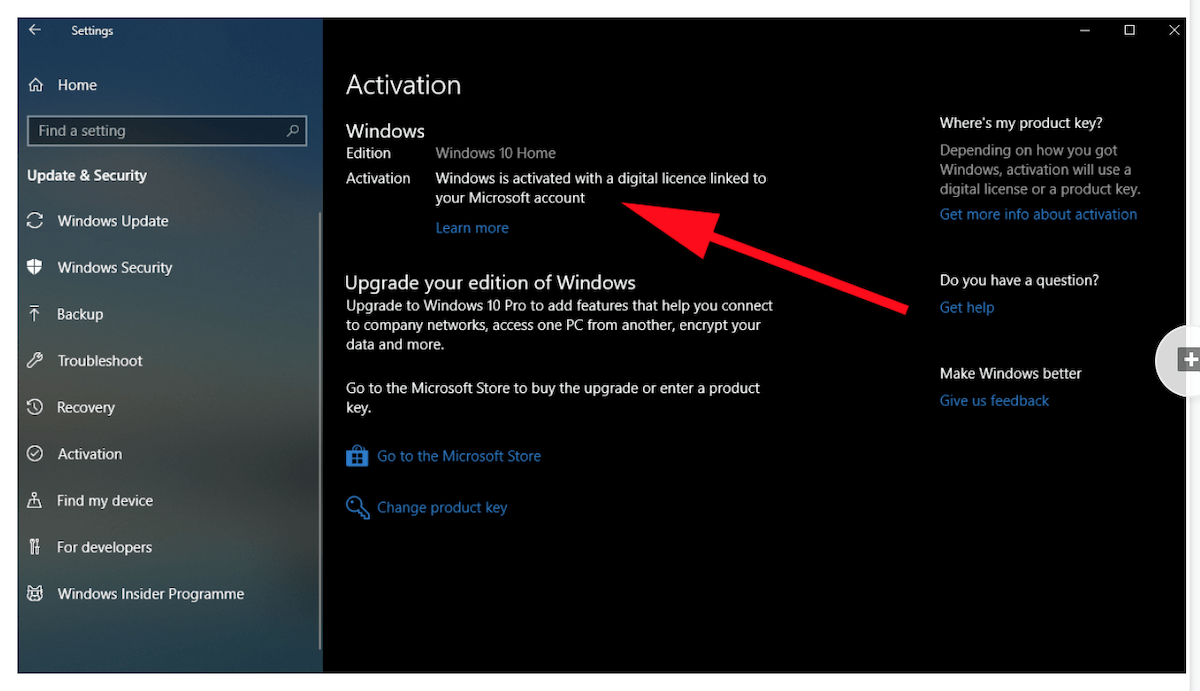 If you're seeing this message, consider yourself lucky. It means that you don't need to tinker with a code in order to activate your Windows 10.
The system will do it automatically from your account.