Last Updated on March 8, 2022
Who Is Floyd Mayweather?
Floyd Joy Mayweather Jr., born Floyd Joy Sinclair, is an American professional boxing promoter and retired professional boxer. Mayweather was born on February 24, 1977, in Grand Rapids, Michigan, to Floyd Mayweather Sr. and Deborah Sinclair.
Mayweather competed in professional boxing from 1996 to 2007, took a hiatus and returned to the ring in 2009, after which he remained active till 2015. He again took a break from boxing, before making a one-fight comeback in 2017.
Quick Facts
| | |
| --- | --- |
| Full Name: | Floyd Joy Mayweather Jr. |
| Popular Name: | Floyd Mayweather |
| Gender: | Male |
| Birth Date: | February 24, 1977 |
| Age: | 44 years |
| Parents: | Floyd Mayweather Sr. and Deborah Sinclair |
| Siblings: | Justin Mayweather Jones, Fannie Orr, Fatima Mayweather, and Deltricia Tawanna Howard |
| Birth Place: | Grand Rapids, Michigan |
| Nationality: | American |
| Ethnicity: | African-American,Christian |
| Education: | Ottawa Hills High School (Michigan) |
| Marital Status: | N/A |
| Sexual Orientation: | Straight |
| Wife/Spouse: | N/A |
| Children: | Koraun Mayweather, Zion Shamaree Mayweather, Iyanna Mayweather, and Jirah Mayweather |
| Dating: | N/A |
| Net Worth: | 700 million (as of July 1st, 2021) |
| Source of Wealth: | Professional Boxing and Endorsement Deals |
| Height: | 5′ 7″ (1.7 m) |
| Weight: | 70 kg; In pounds: 154 lbs. |
Early Life and Career Information
Floyd Sr., Mayweather's father, was also a professional boxer, and introduced Mayweather to boxing as soon as the young boy could walk. When he was 7 years, Mayweather was fitted for a pair of boxing gloves. His interest in boxing steadily grew, and he would now frequent the local gym without necessarily being accompanied by his dad.
In 1993, Floyd Sr. was incarcerated on cocaine trafficking charges. This dealt a major blow to the young Mayweather's dreams of becoming a boxer. And the fact that his mother, Deborah, was also struggling with substance abuse only compounded his woes.
However, Mayweather pushed on. His determination on the ring saw him win the national amateur Golden Gloves in 1993, as well as 1994 and 1996.
And on October 11, 1996, Mayweather officially became a professional boxer. In 1998, he captured the WBC super featherweight championship title by defeating Genaro Hernandez. Since then, he never looked back.
Here are some of the memorable fights that Floyd Mayweather has participated in (and won):
• WBC World Super-Featherweight title against Diego Corrales on January 20, 2001
• WBC World Lightweight title against Jose Luis Castillo on April 20, 2002
• WBC World Light-Welterweight title against Arturo Gatti on June 25, 2005
• IBF & IBO World Welterweight titles against Zab Judah on April 8, 2006
• WBC World Light-Middleweight title against Oscar De La Hoya on May 5, 2007
• WBC World Welterweight title against Ricky Hatton on December 8, 2007
• WBC World Welterweight title against Victor Ortiz on September 17, 2011
• WBC & WBA World Light-Middleweight titles against Saul Alvarez on September 14, 2013
• WBC, WBA, WBO World Welterweight titles against Manny Pacquiao on May 2, 2015
Not forgetting, his last major ring activity against Conor McGregor on August 26, 2017
Floyd Mayweather Net Worth
According to Celebrity Net Worth, Floyd Mayweather's net worth as of July 1st, 2021, was $560 million. However, other sources put the figure much higher.
For instance, Investopedia reports that the boxer's net worth is somewhere between $700 million and $1 billion. According to GoBankingRates, Floyd Mayweather is one of the only three athletes to have earned more than $1 billion in the course of his career.
In terms of seven-figure earnings, Mayweather follows in the footsteps of Tiger Woods and Michael Jordan, each of whom have earned roughly $1.5 billion in their athletic careers.
Some of the most profitable fights that Mayweather took part in include;
• The May 2015 fight against Manny Pacquiao, where Mayweather is reported to have pocketed roughly $250 million, and
• The August 2017 fight against Conor McGregor, where the boxer earned a whopping $275 million.
But even before these two encounters, Floyd Mayweather was already taking home some hefty paychecks throughout his boxing career spanning more than a decade.
In addition to fighting, Floyd Mayweather is also a professional boxing promoter. He promote boxing events and tournaments through his own promotion company known as Mayweather Promotions.
Mayweather has also entered into various endorsement deals, with Celebrity Net Worth reporting that the boxer earns at least $10 million annually from endorsement contracts.
Between June 2013 and June 2014 alone, Mayweather took home an estimated $105 million from endorsement contracts with various brands. However, according to Fortune, Mayweather doesn't have so many endorsement contracts, since most brands consider his baseline minimum to be too high. As of 2015, the boxer's baseline entry was at least $1 million.
Floyd Mayweather has since retired from professional boxing. Most recently, he has appeared in Wrestlemania and Dancing with the Stars. The boxer has also recorded a rap song, purchased a boxing gym, and lives an insanely lavish life.
He doesn't shy away from sharing glamorous photos of him in mansions, boats, jets, and stacks of cash on his social media handles. Floyd Mayweather hasn't just earned his money, he also knows how to put it to good use.
He is reported to own more than 100 cars, which includes a fleet of all-black and a fleet of all-white luxury cars. He is also an avid gambler. Reports indicate that he once bet more than $1 million on a football game in an Oregon college. He also claimed to have won $830, 000 on one night out of his gambling endeavors.
Life Lessons from Floyd Mayweather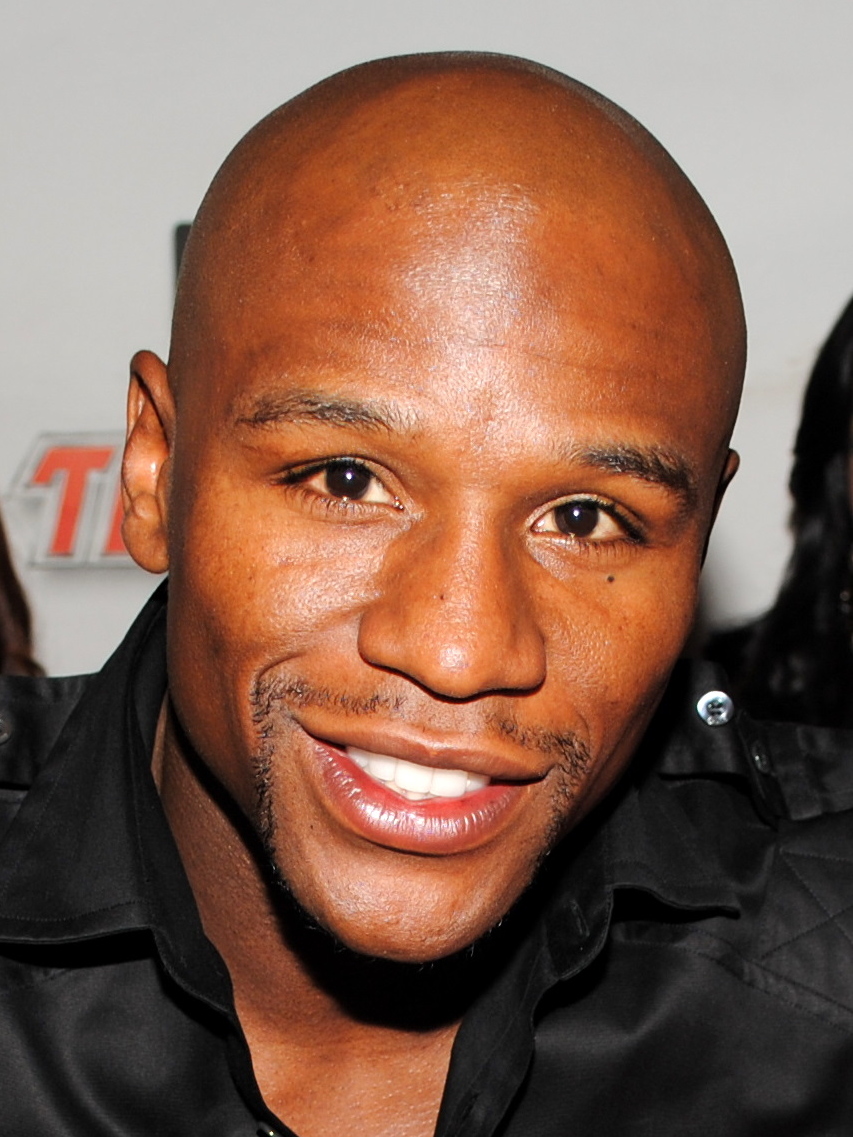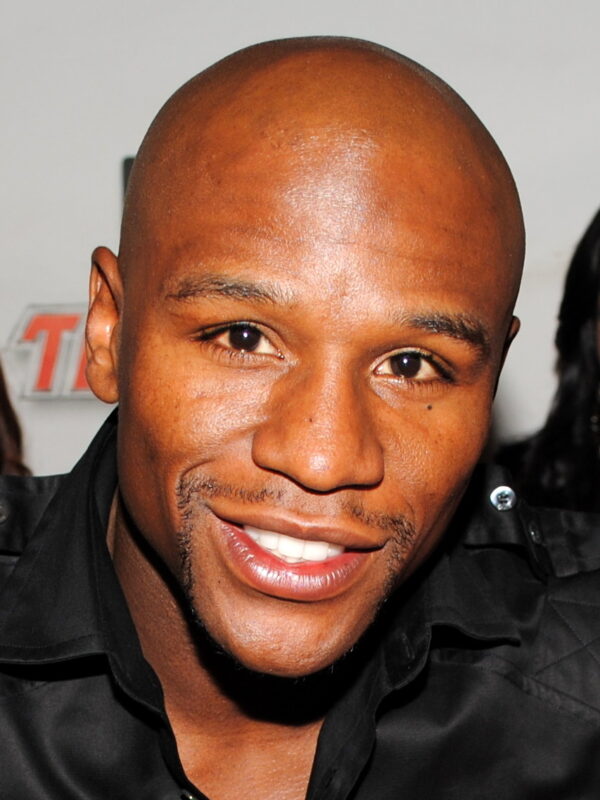 Floyd Mayweather's story epitomizes that of a true fighter. The young Mayweather faced severe obstacles that threatened to paralyze his career, especially after the incarceration of his father who also doubled up as his trainer. It would have been convenient to quit, but Mayweather had other plans.
Mayweather also teaches us about the importance of putting your money to good use. Yes, most of us spend our entire lives creating wealth but forget to treat ourselves to the finer things in life.
And through Mayweather's success story, we can also appreciate the need for a strong work ethic. He may be a lavish spender, alright. But if it weren't for his deep commitment to work, he would have wound up bankrupt.
The following are some famous Floyd Mayweather quotes:
"All work is easy work."
"I'm the best at talking trash I'm also the best at going out there and backing it up."
"If you're the best then take the test!"
"Showing is better than telling."
"Some pay to see me win, some pay to see me lose, but they all pay."
"The ultimate goal is to always break records."
"When it's all said & done only God can judge me. I'm going to go out there on 5/5 to give my fans what they want to see."
Conclusion
Floyd Mayweather is unarguably the best boxer of all time. He retired from professional boxing with an unbeaten streak. So, it's understandable why he also ranks among the wealthiest athletes.