I bet you reached one point in your life when you just wished someone would start bringing you everything you need right at your doorstep.
Especially when your career starts booming and business starts taking off, you find yourself barely having enough time to cross things off of your grocery list.
You've probably had days when you skipped on the most important meals of the day just because the precious few minutes you would use to run to the deli across the street could be used to work on your project as you rush on your new project.
Thank God for these services listed below, all of them giving you convenient monthly subscriptions to amazing food and snack services that deliver the goods right to your desk.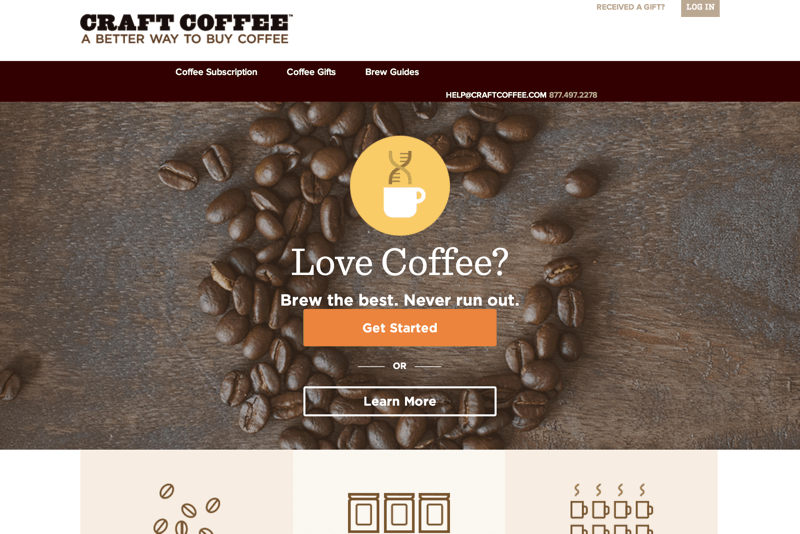 Just imagine. You get to choose your favorite coffee brand and tweak how often it gets delivered! You can ask them to deliver a bag of Coffee Bean Direct Columbian Supremo every two weeks, for example, or any other kind of coffee from their long list of blends. And yes, shipping is absolutely free.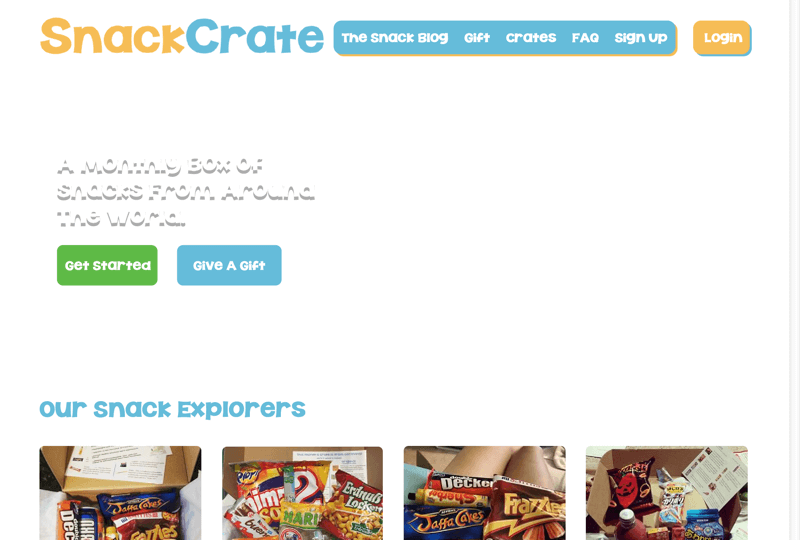 Wouldn't it be cool to have a monthly snack box from around the world? This is what Snack Crate does. You just pick the size of the box, choose the country where you want the snacks to come from (and yes, you can add drinks to that), and expect the box to come to you within the timeframe given.
You can even change your choice of country every month so that you can sample which country manufactures the best snacks ever!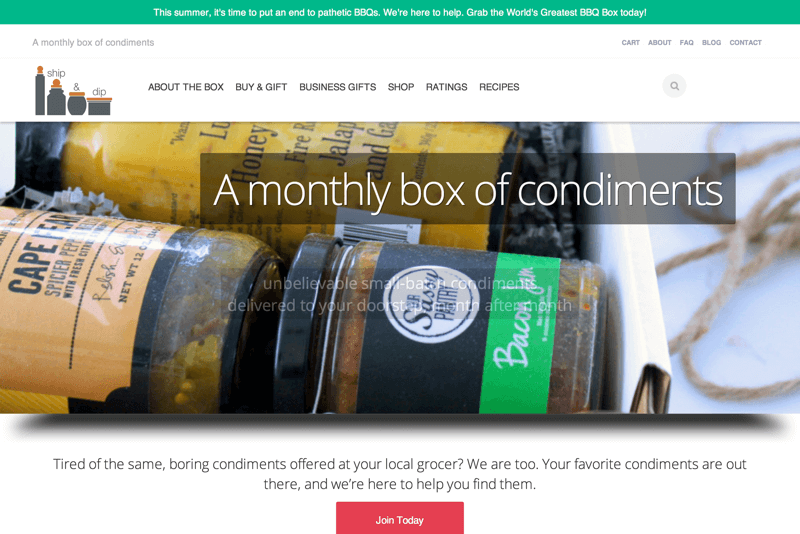 This is one thing that can be frustrating for food enthusiasts – finding out that you would have to run to the store because of a specific rare condiment you need for that fancy dinner you wanted to put together. That problem immediately goes away with the help of Ship and Dip.
You get a monthly box of condiments delivered to you. And no, these aren't the same boring condiments from the local grocer.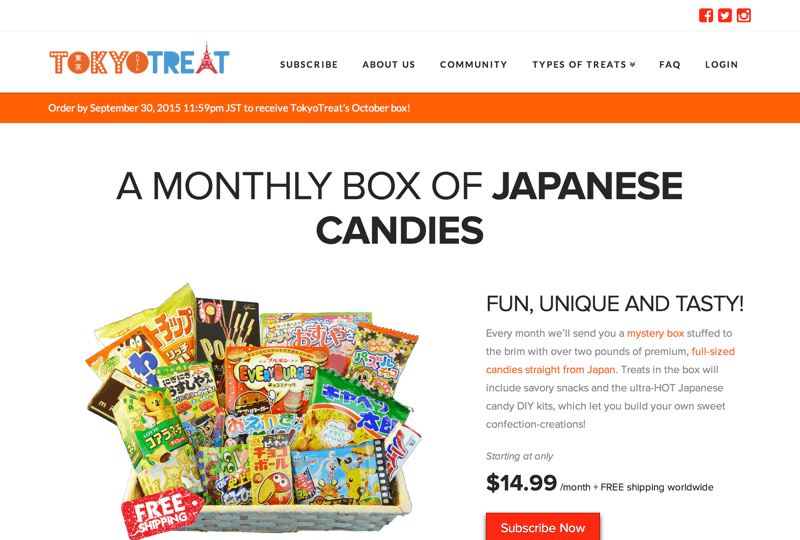 People love everything Japanese, especially when it comes to candies and other snacks. Tokyo Treat gives you a monthly mouthwatering Tokyo experience by sending you a box filled with these rare treats that you just can't buy anywhere else.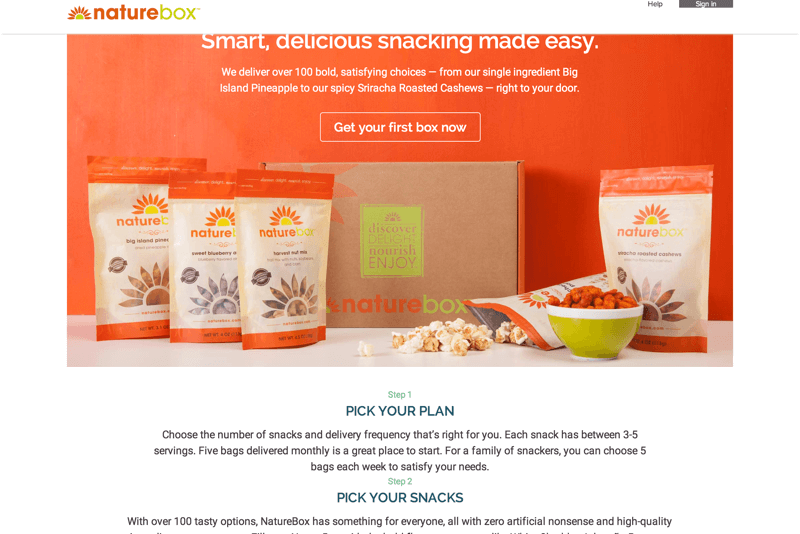 The name alone suggests that these are good for you and they come right out of nature. Nature Box delivers over 100 choices of nutritious snacks, all artificial-free and made only of the most high quality ingredients you'll find. They have treats like White Cheddar Jalapeno Popcorn, Dark Cocoa Non Noms, Sweet Blueberry Almonds, and a lot more.
If you've joined the rest of the every-growing juicing and blending community, then you know how much time it takes for you to go to the grocer's and pick out the freshest produce from their stocks.
Farmivore now does that for you, and delivers everything straight to you, ready for juicing and blending. You can even choose how often they should be delivering the goods, ensuring that you get them right when you need them.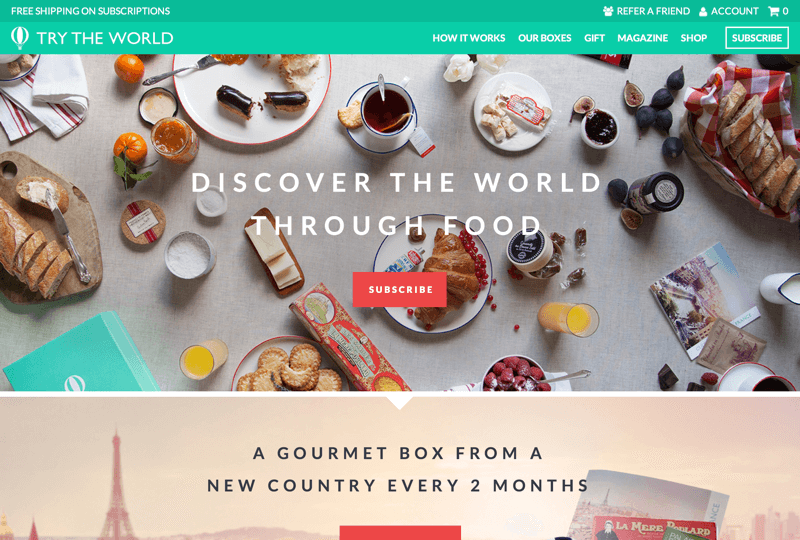 If you're the type who loves experimenting with food, then Try the World is the perfect service for you to sign up for. They put together a box of gourmet food from a different country every two months. So just imagine, in a span of a year, you would have discovered six different gourmet cuisines in your very home!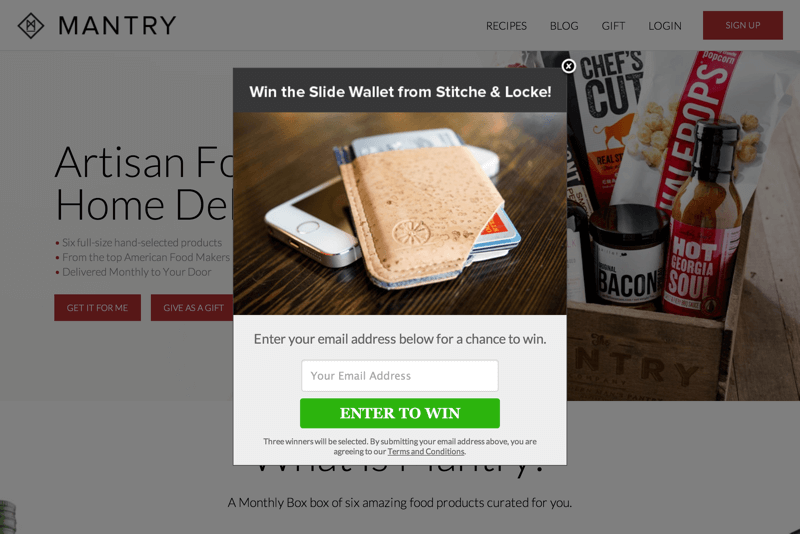 A monthly subscription from Mantry would give you six different food products from the best artisan food makers in the US, shipped straight to your doorstep. No, these products do not come in sample sizes. They come in full sizes, allowing you to enjoy the goods even better.
With all these food and drink services, you save so much time as your need to get out and buy ingredients, snacks, and other food items lessens.
The best part about it is the fact that you would probably have better dinners, lunches and snacks than your neighbor, who runs to the grocer's to get fresh food everyday.
Start subscribing to these pages now and feel as if you have a gourmet restaurant right at your dining room.