Last Updated on January 24, 2023
Known as the Father of Underground Rock, Frank Zappa made over 60 albums throughout his colorful career as a musician. Breaking the conventional and merging music genres, Zappa's brand of art was often deliberately shocking.
Frank Zappa, an Overview
Born on December 21, 1940 in Baltimore, Maryland, Frank Vincent Zappa was a self-taught musician. Over his three-decade career, he explored a wide variety of musical genres. But his forte was jazz, rock, synth and symphonies. His artistic influences ranged from avant-garde composers to math and chemistry drills from his father's work.
Zappa also designed some album covers. He directed films and spoke in public about various social issues. Even if his art was unconventional (or because of it), Zappa is considered a musical pioneer today.
On December 5, 1993, at the age of 52, Zappa died from prostate cancer.
Frank Zappa and His Early Life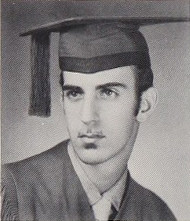 Frank Zappa was the eldest of the four children of Francis Vincent Zappa and Rose Marie Colimore Zappa. His father, a Sicilian immigrant, was a chemist and mathematician.
At an early age, Zappa showed interest in gadgets which, later on, turned into an interest in music. During his late teens, Zappa's family moved outside of Los Angeles. At that period, he took up guitar and drum lessons. His skills in his craft were greatly enhanced. By the end of his senior year in high school, he was already composing and writing arrangements for the school orchestra.
Frank Zappa and His Musical Career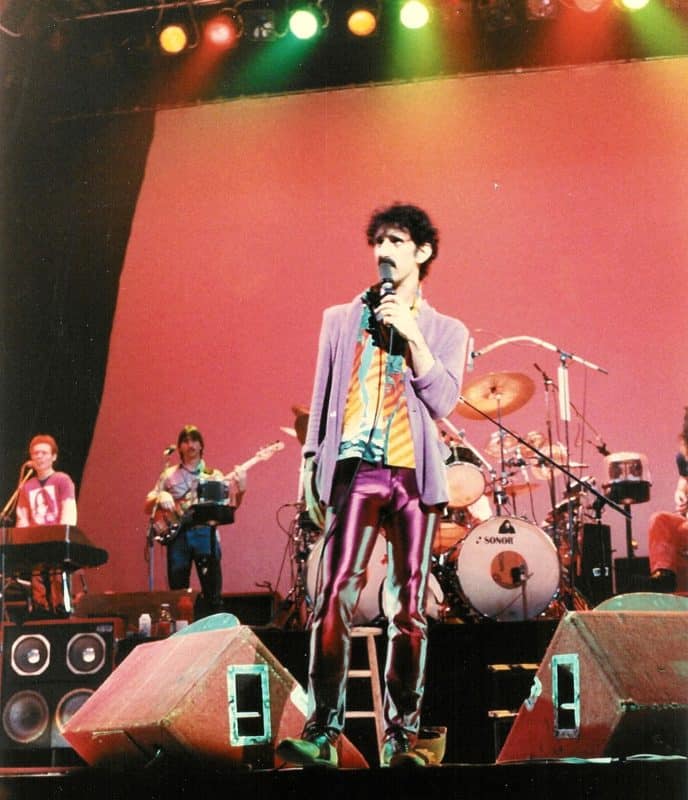 Shortly after high school, Zappa launched his professional career as a musician. But the income was irregular. It didn't help that The Blackouts, his racially diverse band, was bumping heads against racism in the '50s. To supplement his income, he did scores for independent films.
Eventually, Zappa joined a new band, The Soul Giants. With his compositions, he converted them from a bar band doing cover songs to a band performing his original material. On Mother's Day in 1965, the band was renamed into The Mothers.
But even with original material and a new name, the band struggled a great deal. Until Herb Cohen, a renowned manager, took them on and started booking them at hotspots. Not long after, the group launched their first album, Freak Out!
It was a groundbreaking mixture of musical genres that were ingenious and irreverent. It was also the only second double rock album ever released. The same tone was evident on his sophomore album, Absolutely Free.
With their acclaimed albums and a series of local concerts, the brand gained a substantial following in Europe. Up until today, their appearance with the London Philharmonic is still talked about. In 1971, a series of severe setbacks for the band happened.
There was a significant fire in their concert in Switzerland. A week later, Zappa fell onstage. The fall was severe; he had a crushed larynx and several fractured bones. As a result, he was left with a limp, a deeper voice, and backaches for the rest of his life.
Due to the lowering of his voice and his refusal to embrace rock's drug culture, Zappa formed a new band leaning toward jazz. Throughout the '70s, he became an on-demand bandleader.
Frank Zappa and Other Projects and Tidbits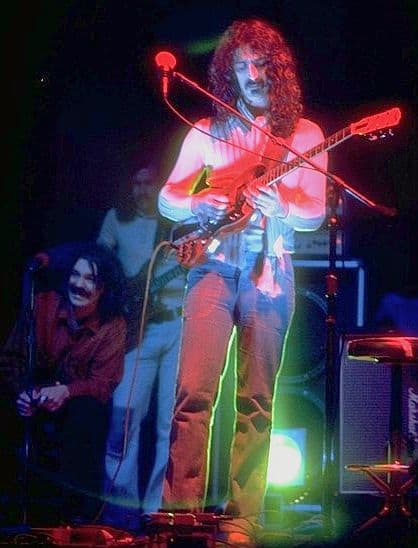 Apart from being a musician, Zappa was also a director of short films, features and music videos. He enjoyed the infinite possibilities of synthetic music too. He was once a guest speaker on social activism after giving testimony on music censorship in the Senate.
In 1990, then President Vaclav Havel of Czech Republic appointed Zappa as his cultural liaison. However, US President George W. Bush rescinded the appointment. In an interview, Zappa said that for a moment, he considered running for president.
Zappa's rock band was infamously known for having the most line-up changes. Musical history reported that there were over 100 musicians who played with him, in his group, throughout the years. The almost round-the-clock change was due to him not being a hundred percent happy with his bandmates and his music.
Zappa's biggest selling single ever was Valley Girl. It was a duet with his then 14-year old daughter, Moon Unit. The song ranked 32 – its highest – on the Billboard charts.
Zappa guest-starred in the TV series Miami Vice in 1986. His character was Mario Fuente, a drug dealer who distributed weasel dust through his boat offshore.
Due to Zappa's music inspirations, some scientists from different fields named their discoveries after him. Leo P. Plas, Jr., a paleontologist, named an extinct mollusk "Amaurotoma zapper." Ferdinand Boera, a biologist, named a Californian jellyfish "Phialella zapper." Bosmans and Bosselaers, biologists, named a Cameroonese spider "Pachygnatha Zappa."
Zappa was a Rock and Roll Hall of Fame inductee (1995) and a Grammy Lifetime Achievement Award recipient (1997). During his career, he released 62 albums. Posthumously, the Zappa Family Trust released 48 more. Over the course of his career, he sold over 2.3 million records.
Here are 35 quotes from Frank Zappa that are worth keeping in mind.
Frank Zappa Quotes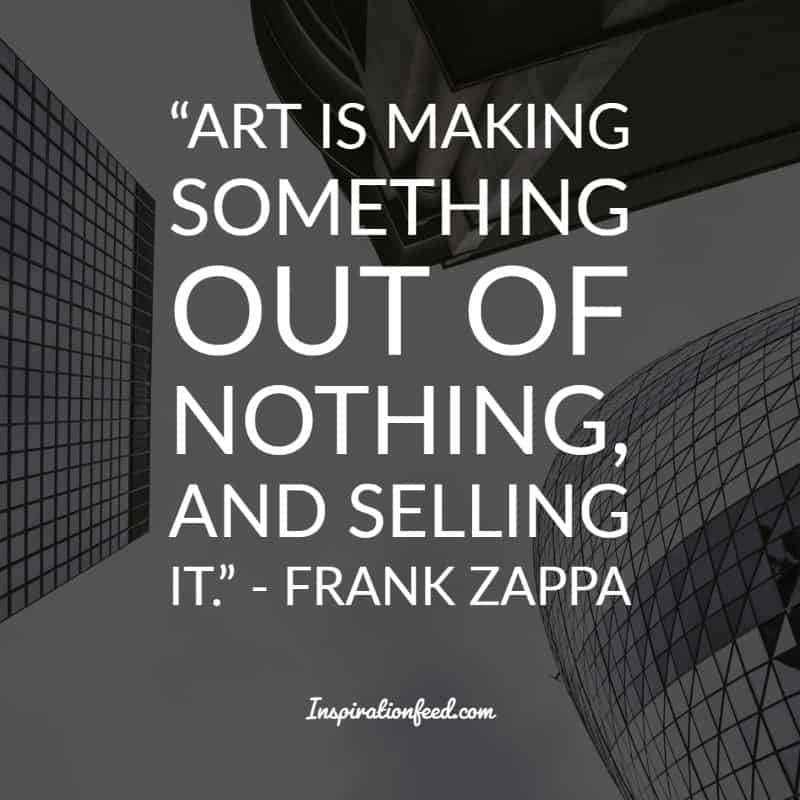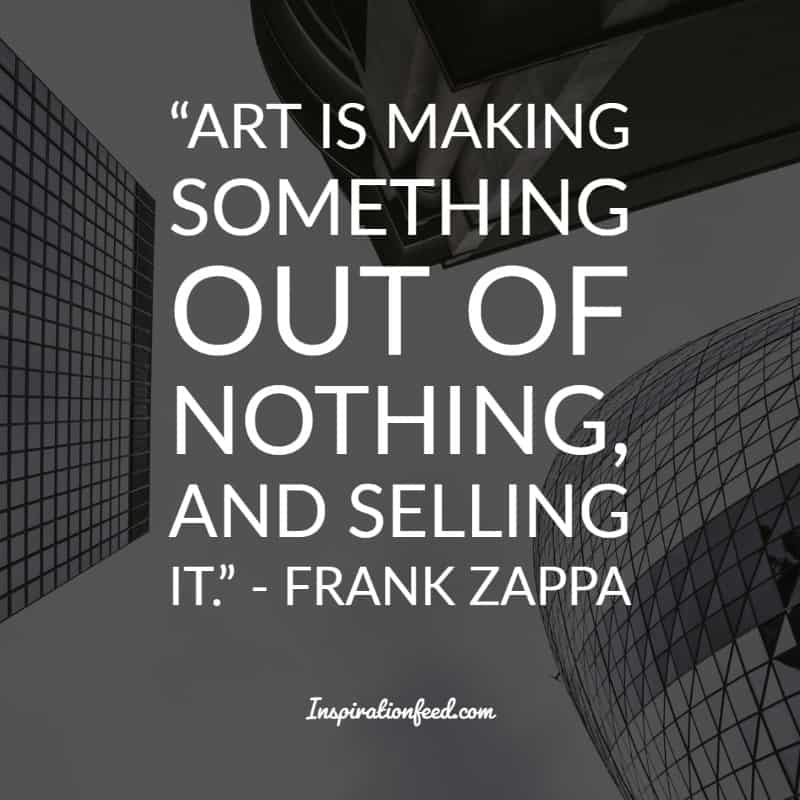 "Art is making something out of nothing, and selling it." – Frank Zappa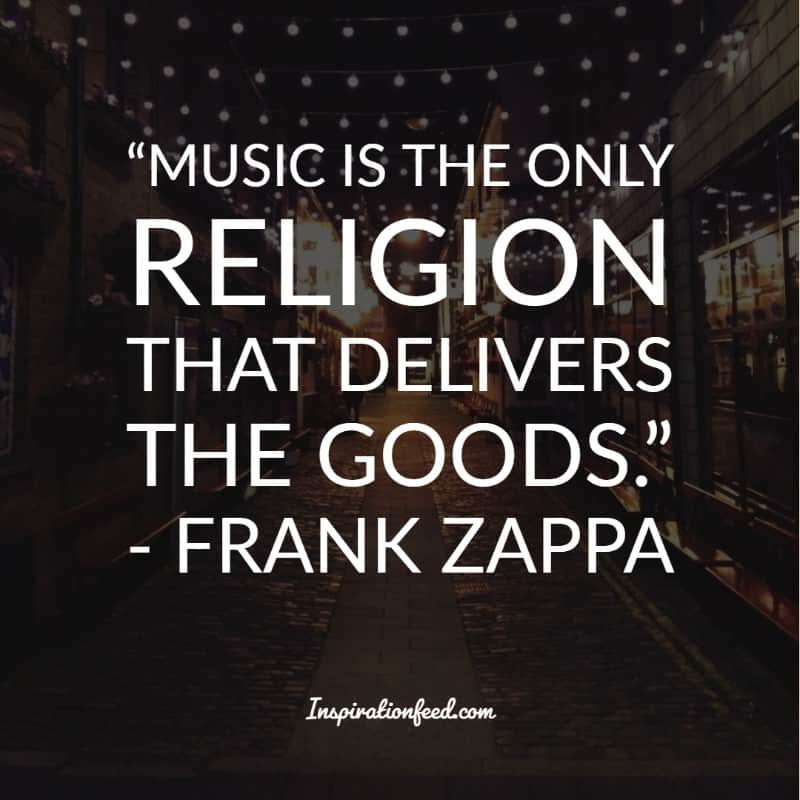 "Music is the only religion that delivers the goods." – Frank Zappa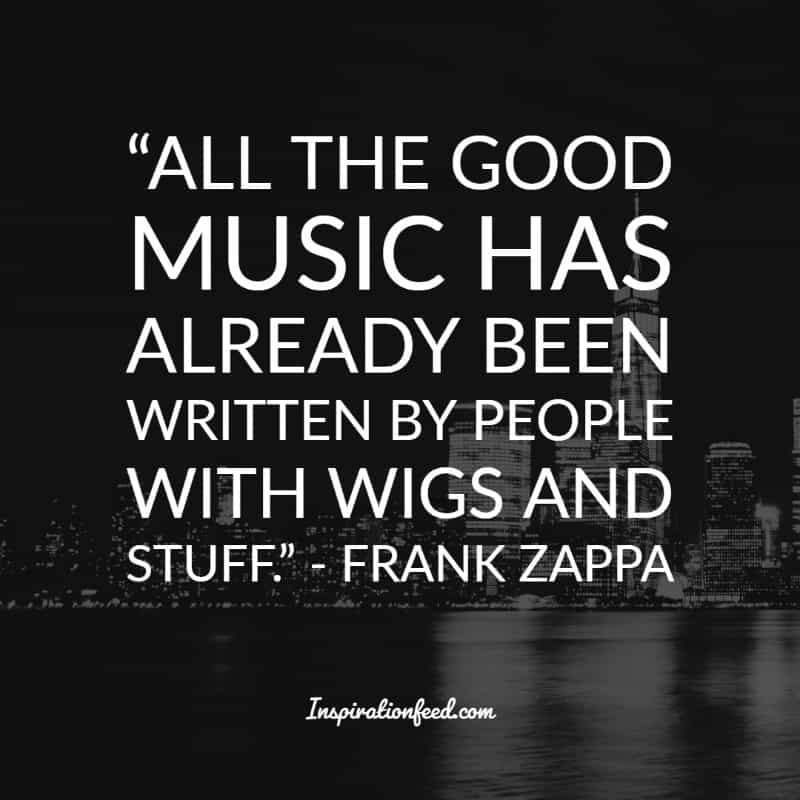 "All the good music has already been written by people with wigs and stuff." – Frank Zappa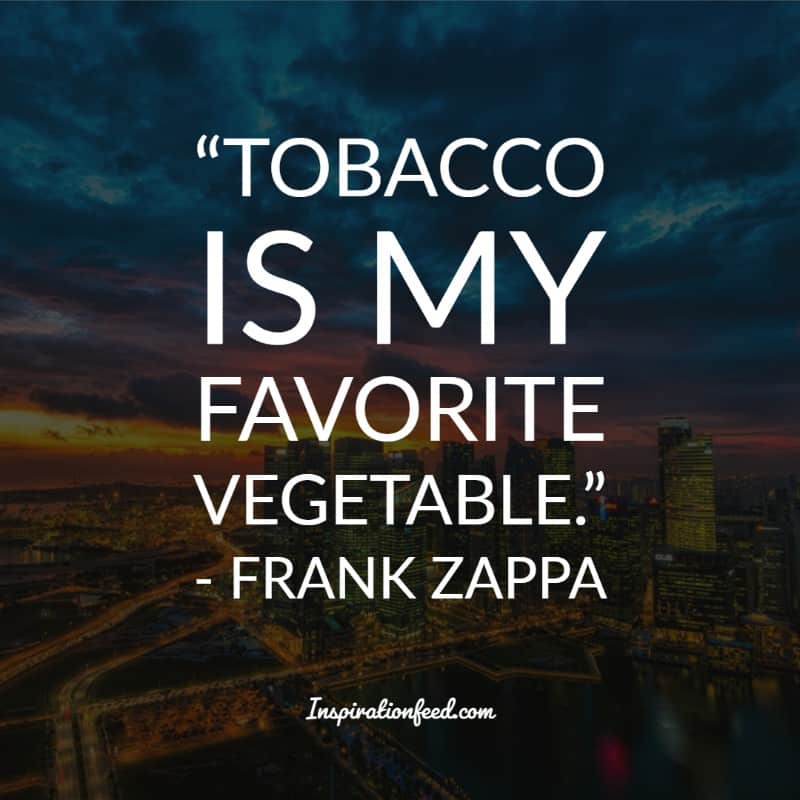 "Tobacco is my favorite vegetable." – Frank Zappa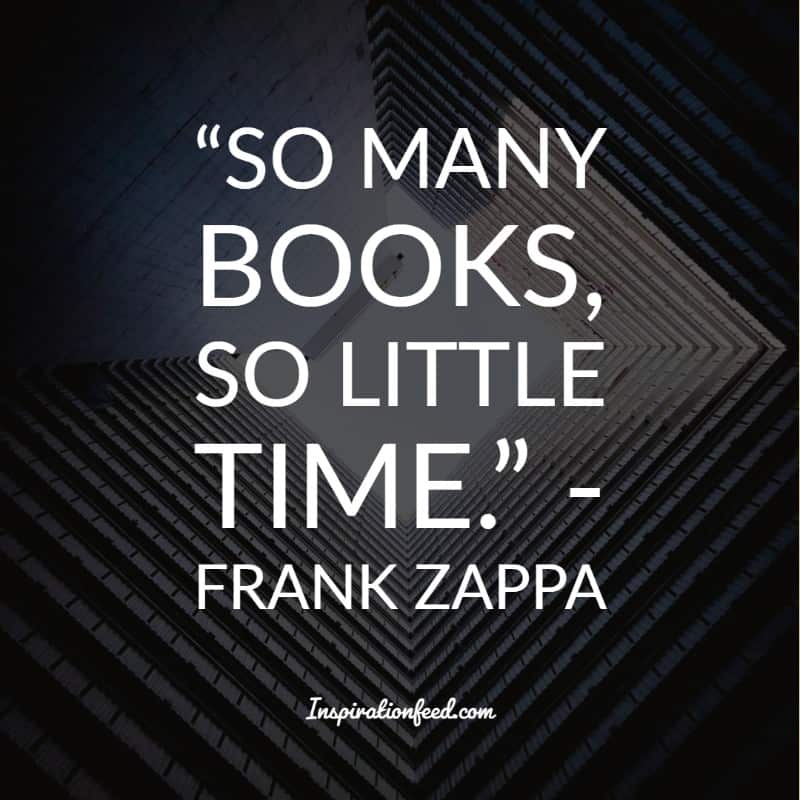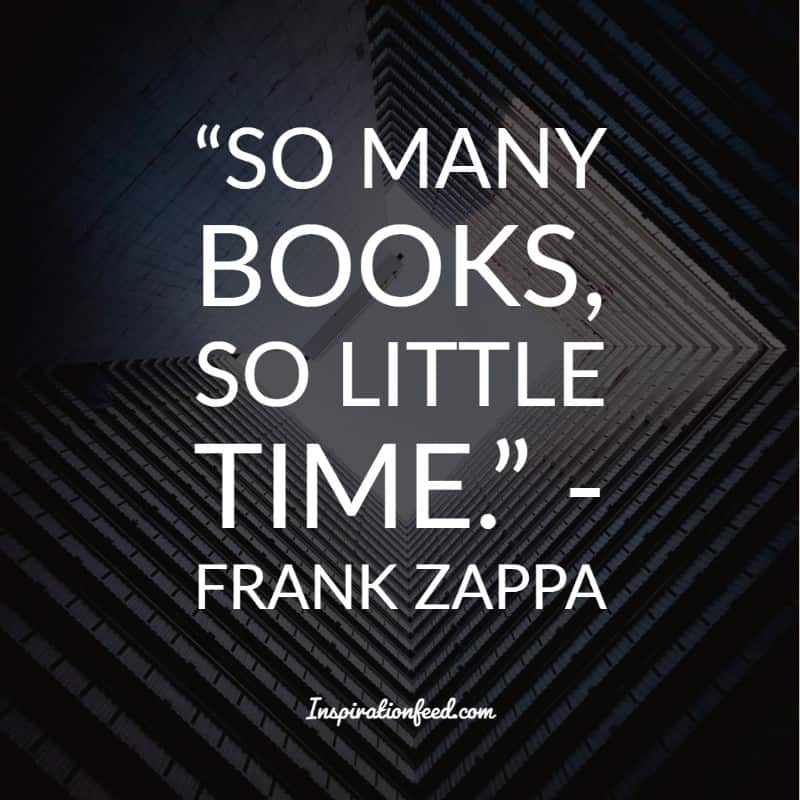 "So many books, so little time." – Frank Zappa
"Without deviation from the norm, progress is not possible." – Frank Zappa
"If you end up with a boring miserable life because you listened to your mom, your dad, your teacher, your priest, or some guy on television telling you how to do your shit, then you deserve it." – Frank Zappa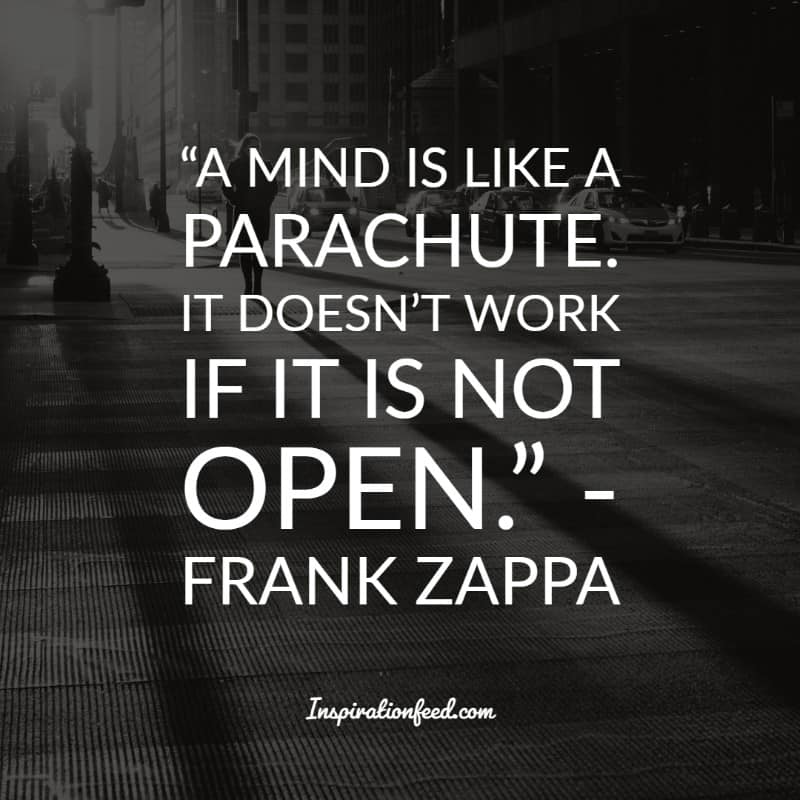 "A mind is like a parachute. It doesn't work if it is not open." – Frank Zappa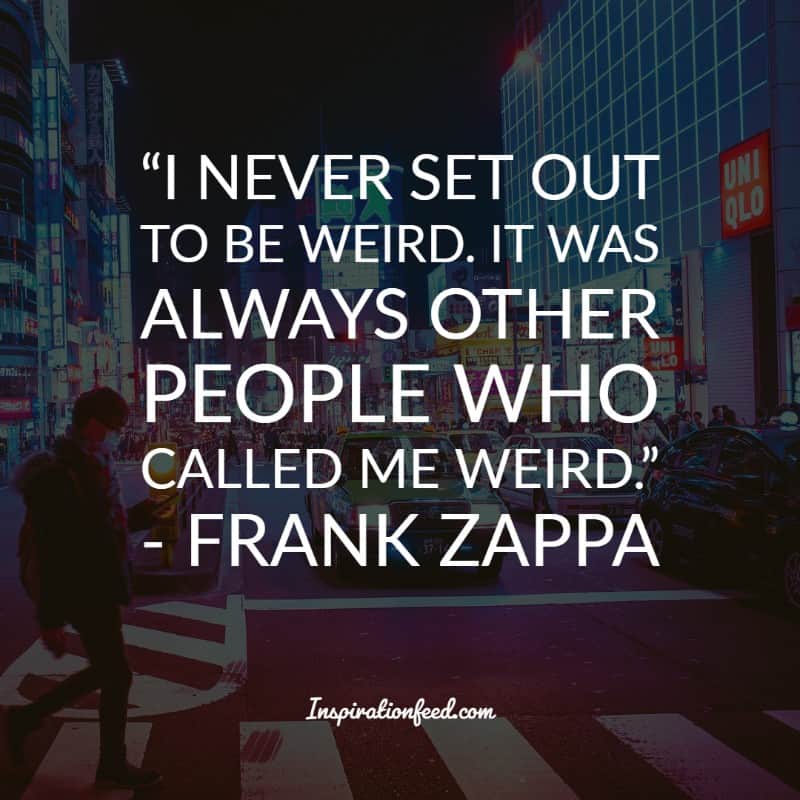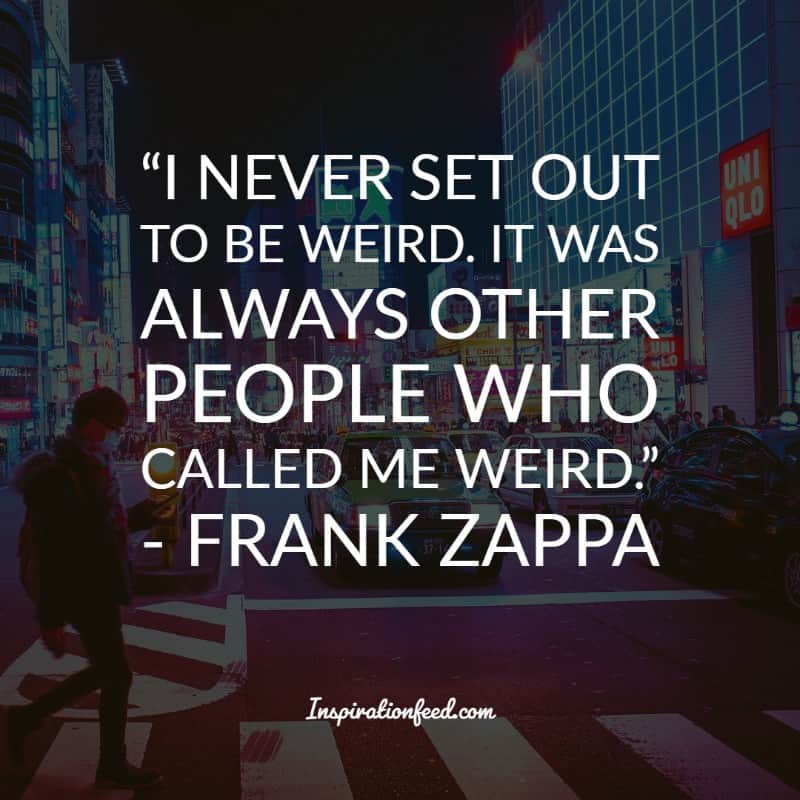 "I never set out to be weird. It was always other people who called me weird." – Frank Zappa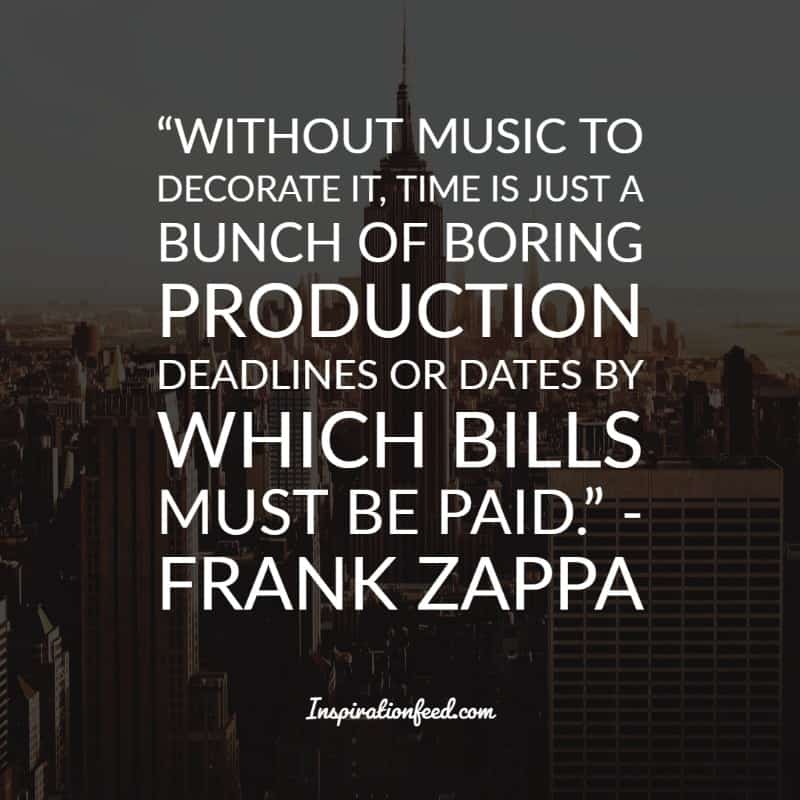 "Without music to decorate it, time is just a bunch of boring production deadlines or dates by which bills must be paid." – Frank Zappa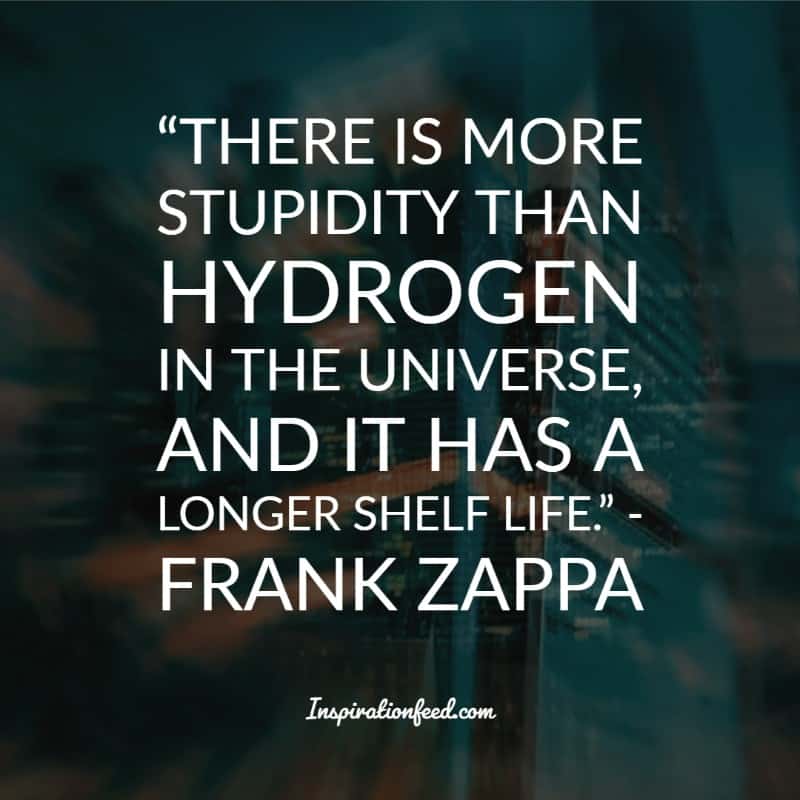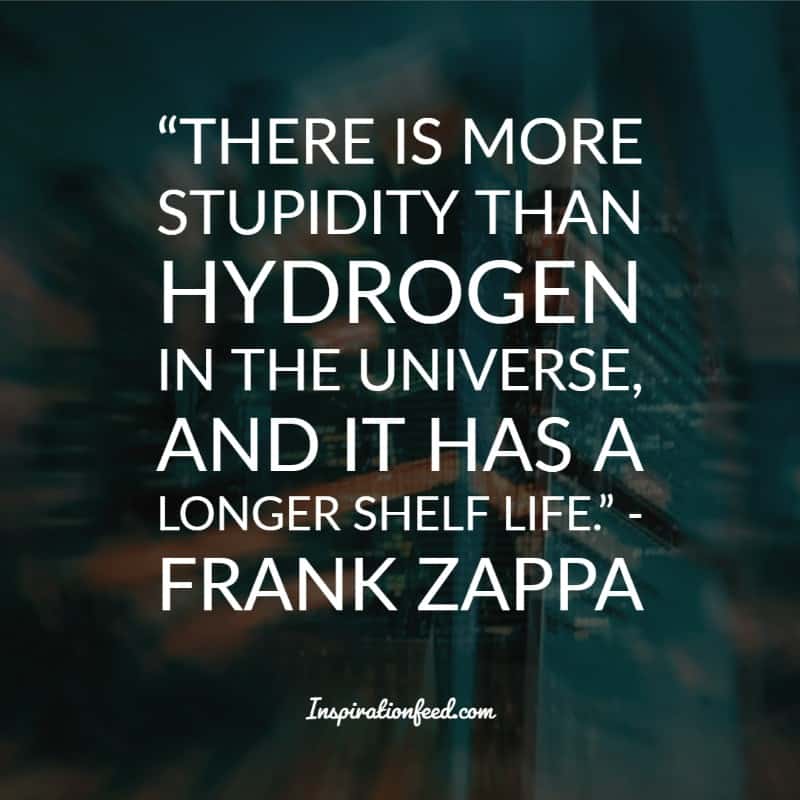 "There is more stupidity than hydrogen in the universe, and it has a longer shelf life." – Frank Zappa
"It's better to have something to remember than anything to regret." – Frank Zappa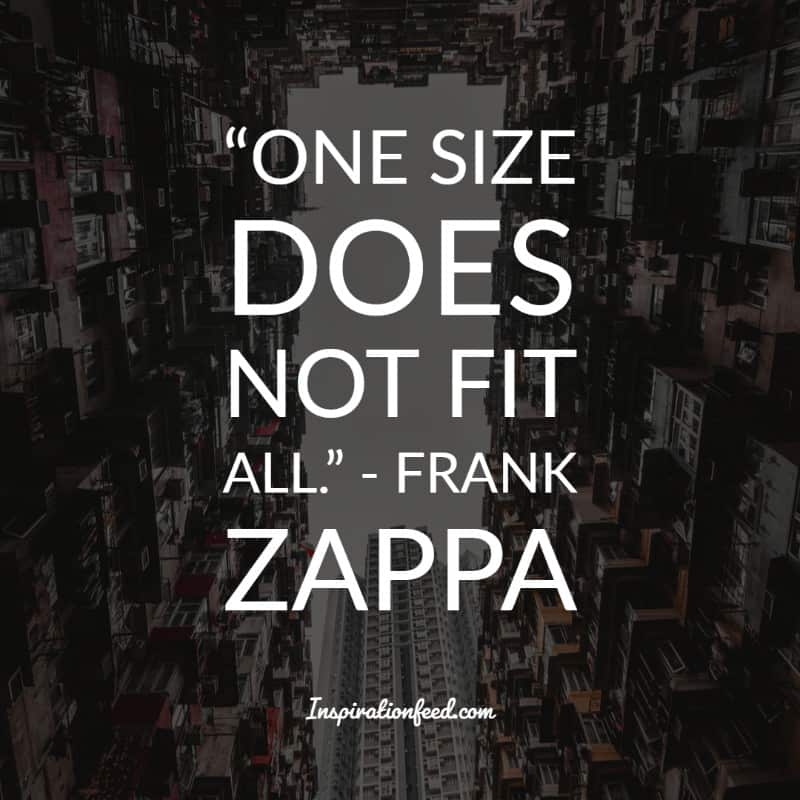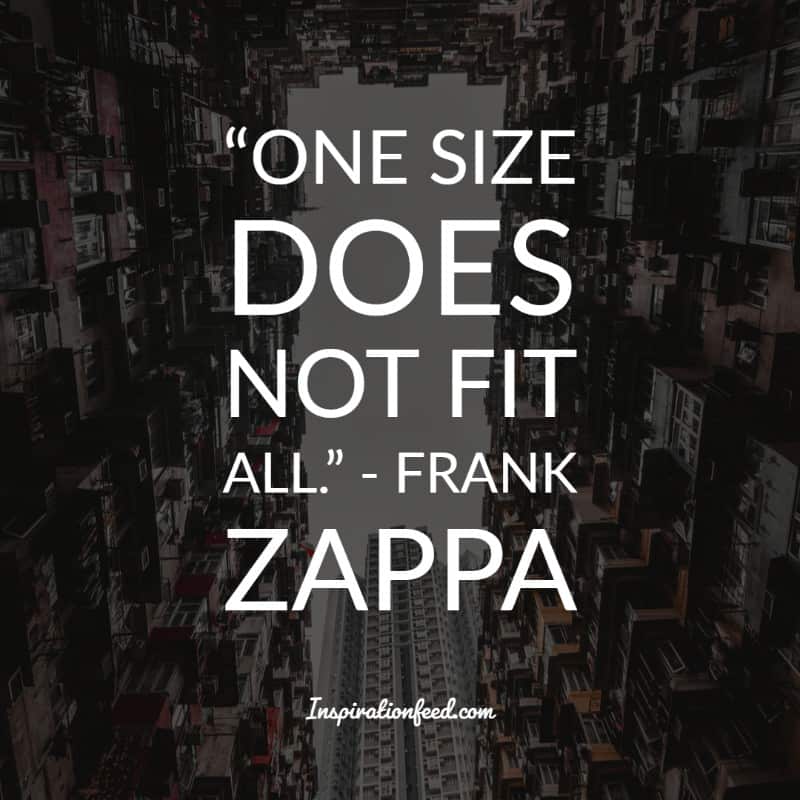 "One size does not fit all." – Frank Zappa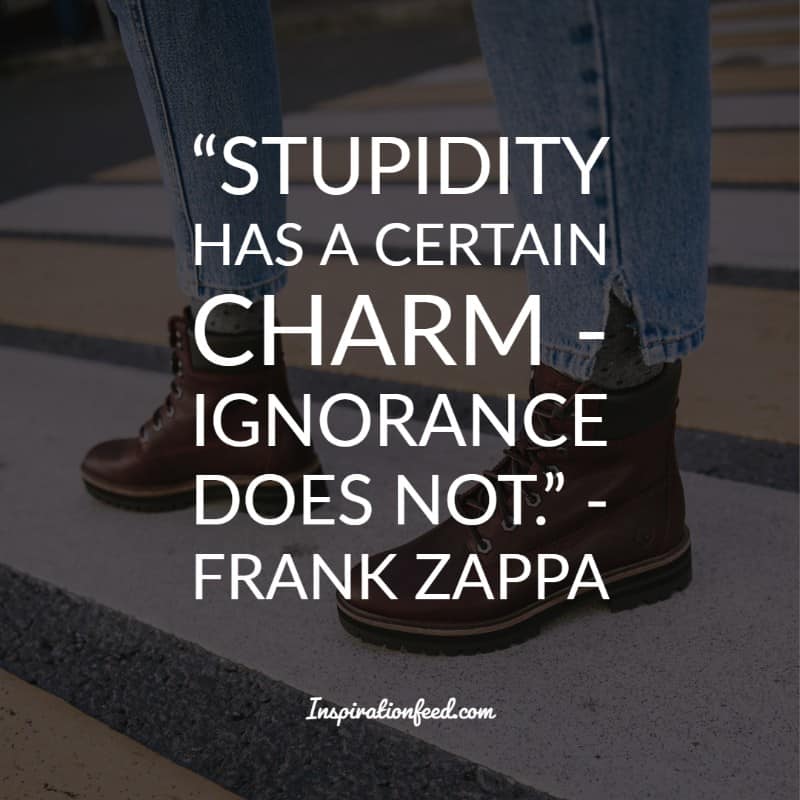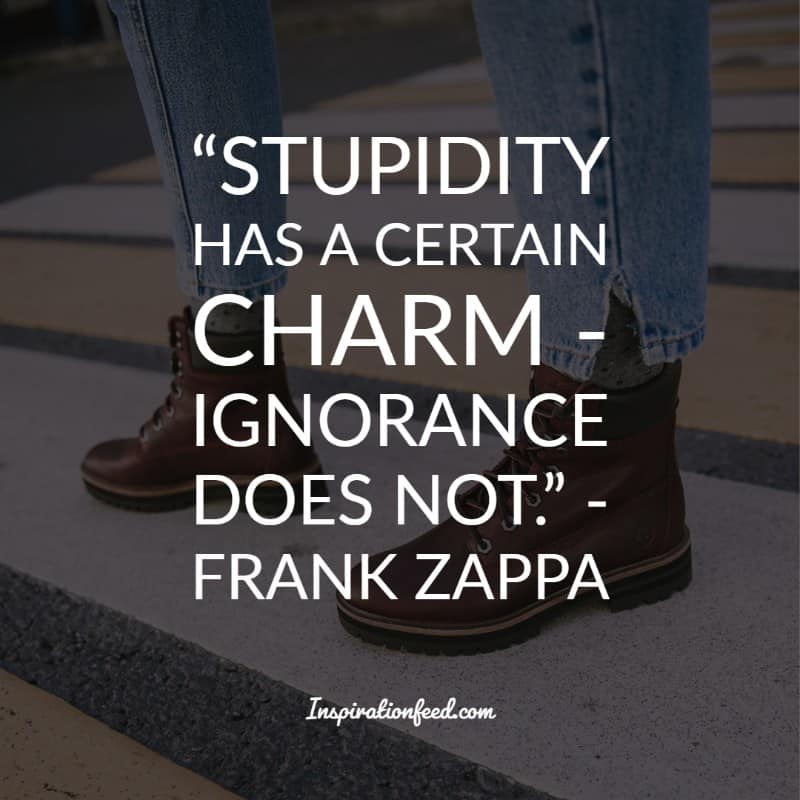 "Stupidity has a certain charm – ignorance does not." – Frank Zappa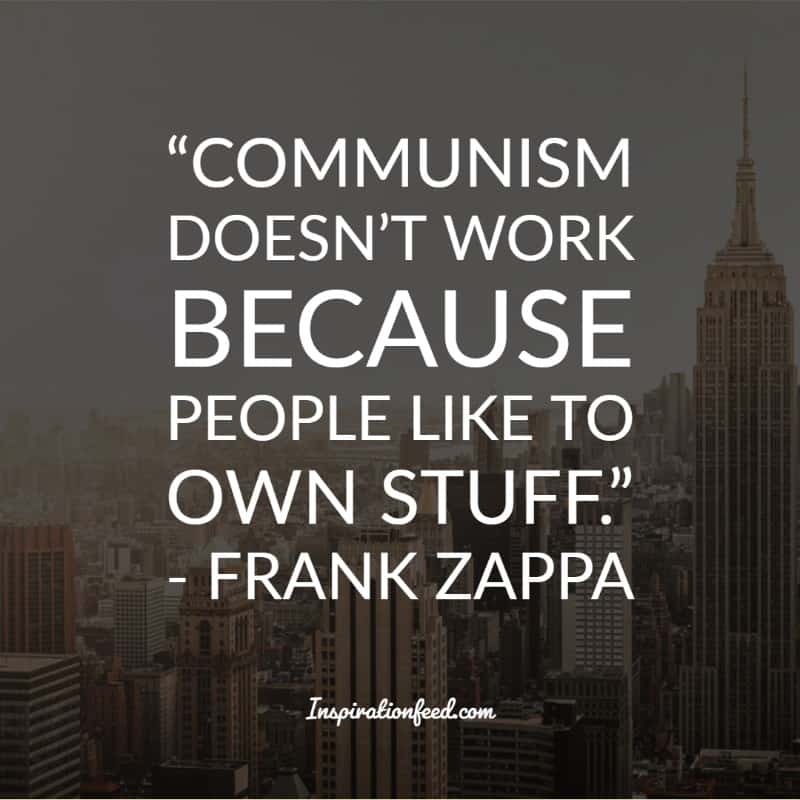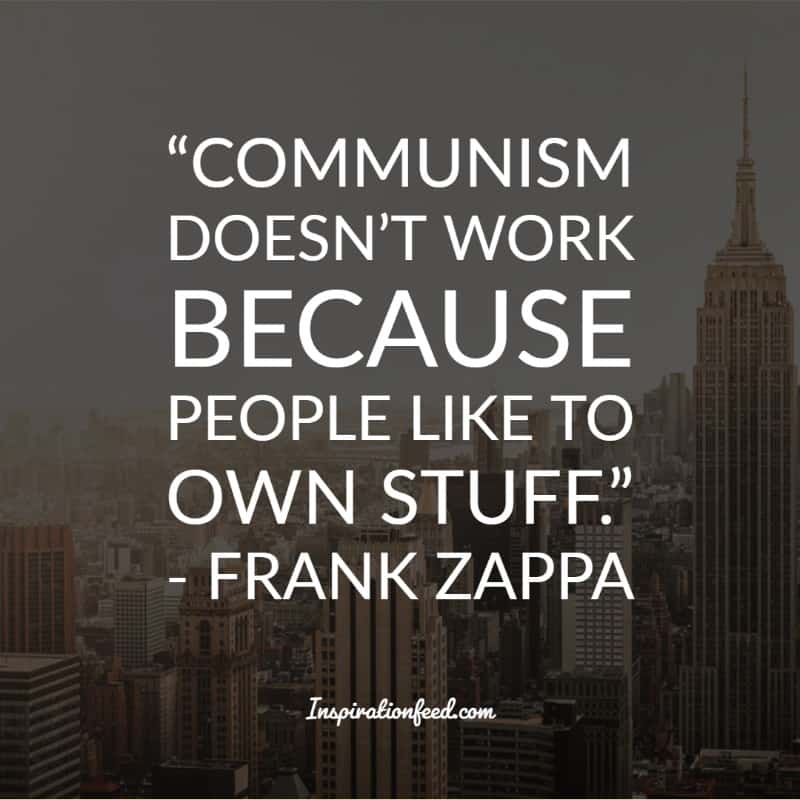 "Communism doesn't work because people like to own stuff." – Frank Zappa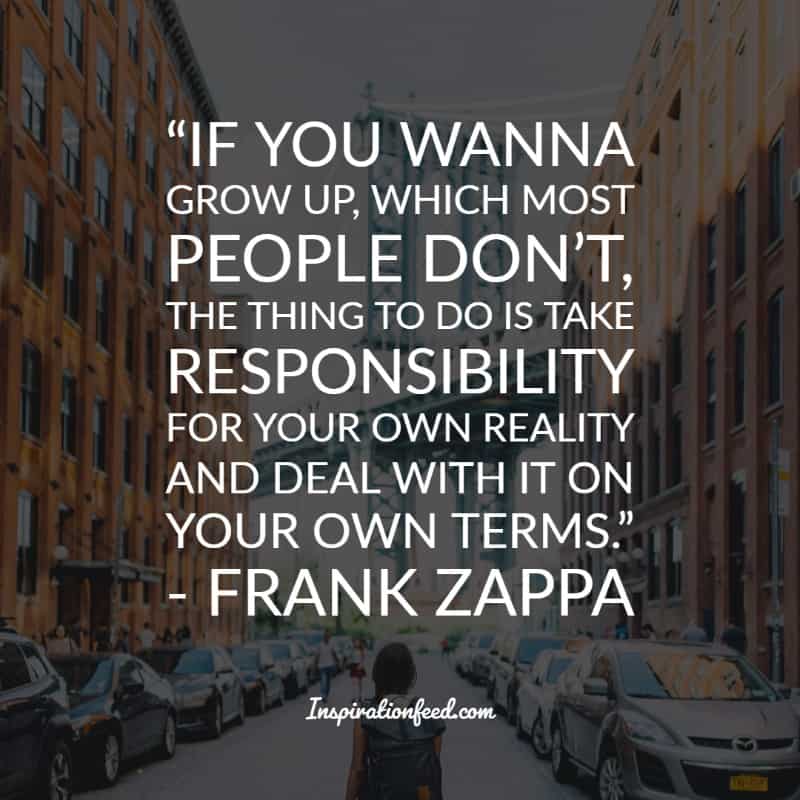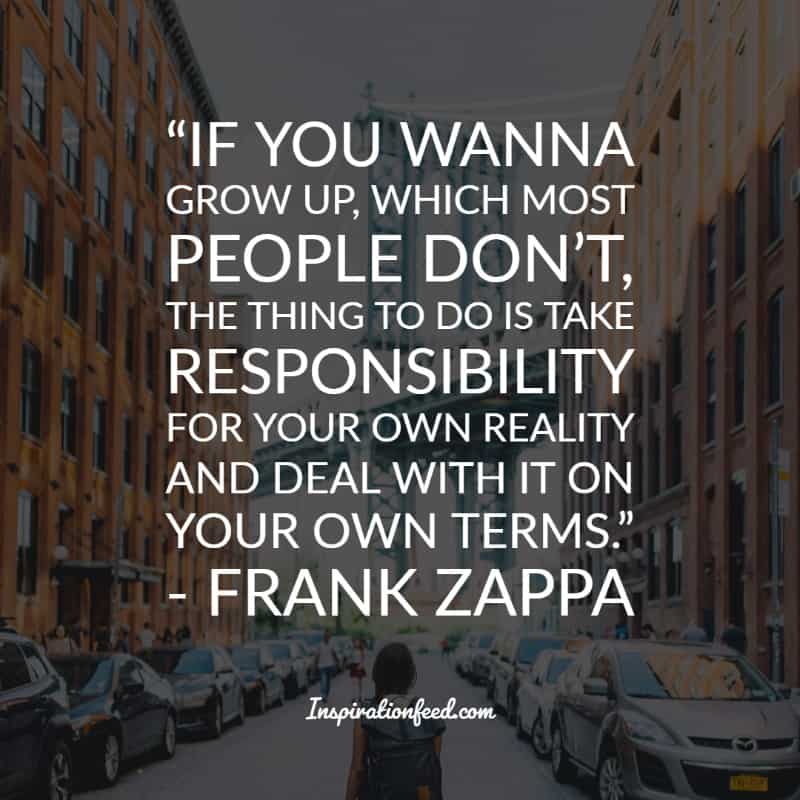 "If you wanna grow up, which most people don't, the thing to do is take responsibility for your own reality and deal with it on your own terms." – Frank Zappa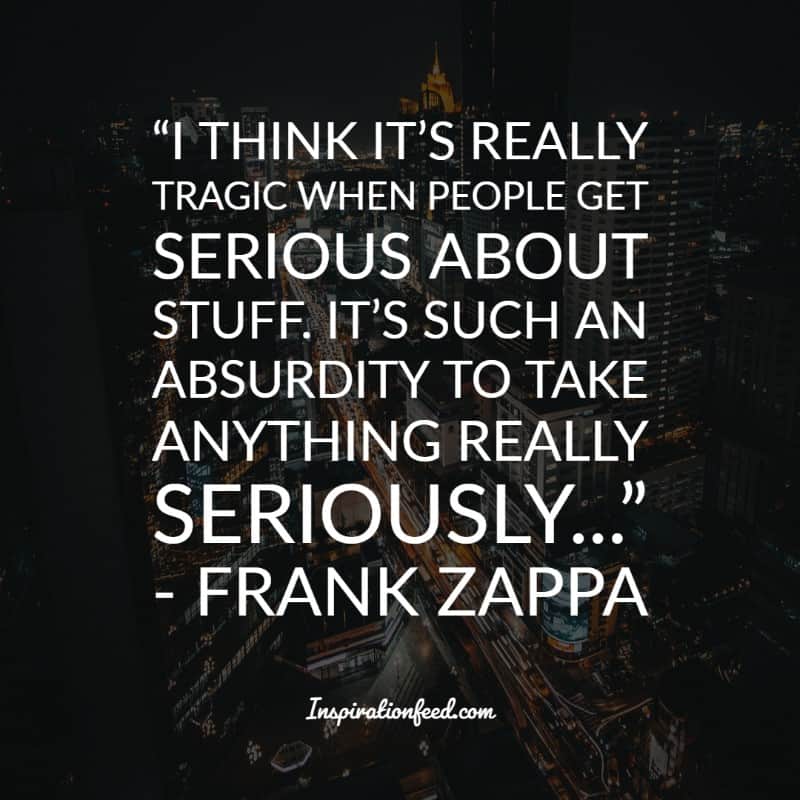 "I think it's really tragic when people get serious about stuff. It's such an absurdity to take anything really seriously…" – Frank Zappa
"Politics is the entertainment branch of industry." – Frank Zappa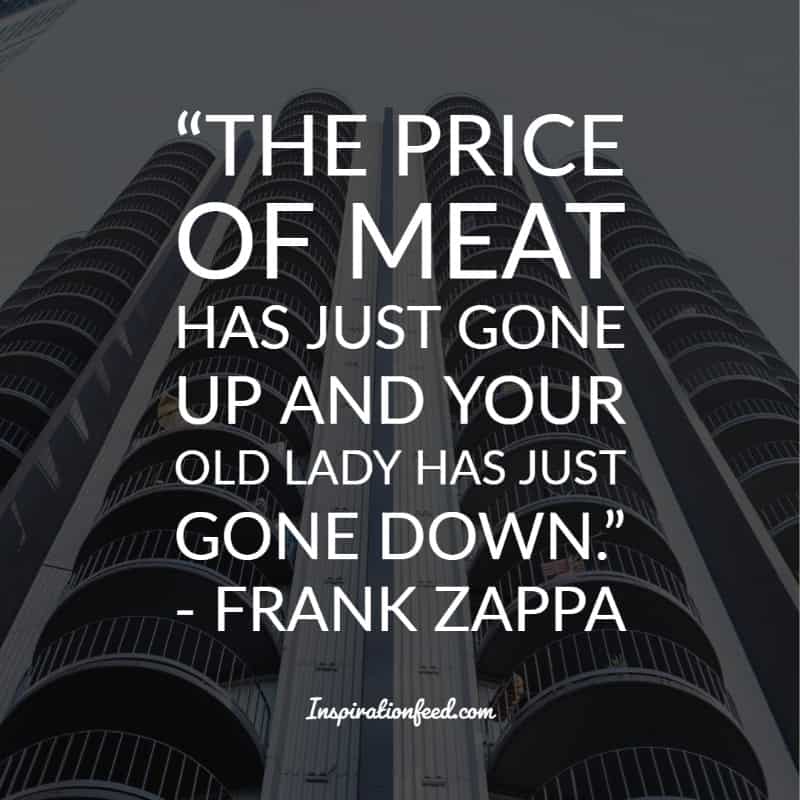 "The price of meat has just gone up and your old lady has just gone down." – Frank Zappa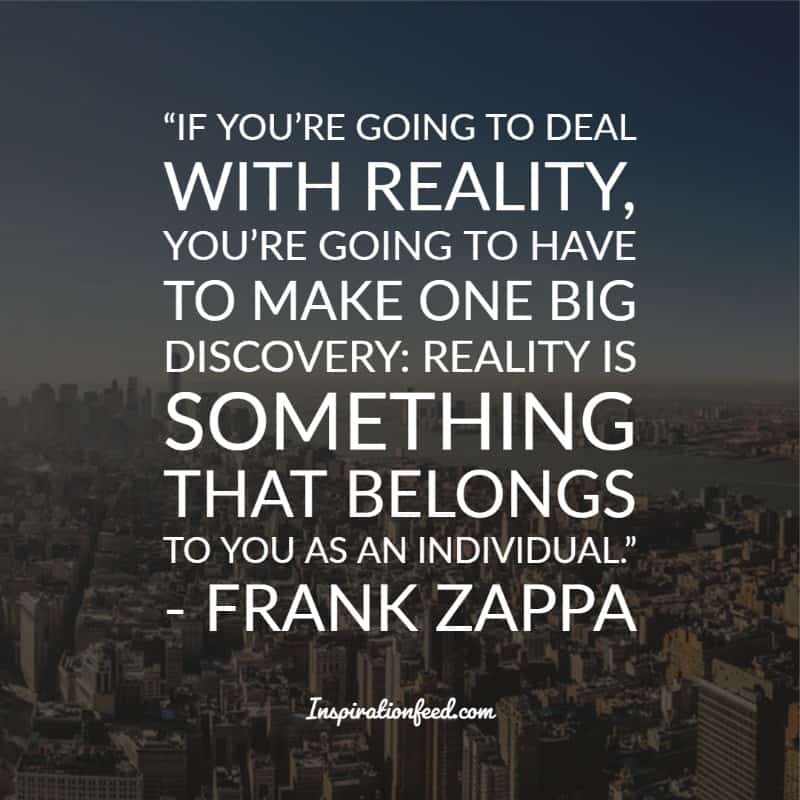 "If you're going to deal with reality, you're going to have to make one big discovery: Reality is something that belongs to you as an individual." – Frank Zappa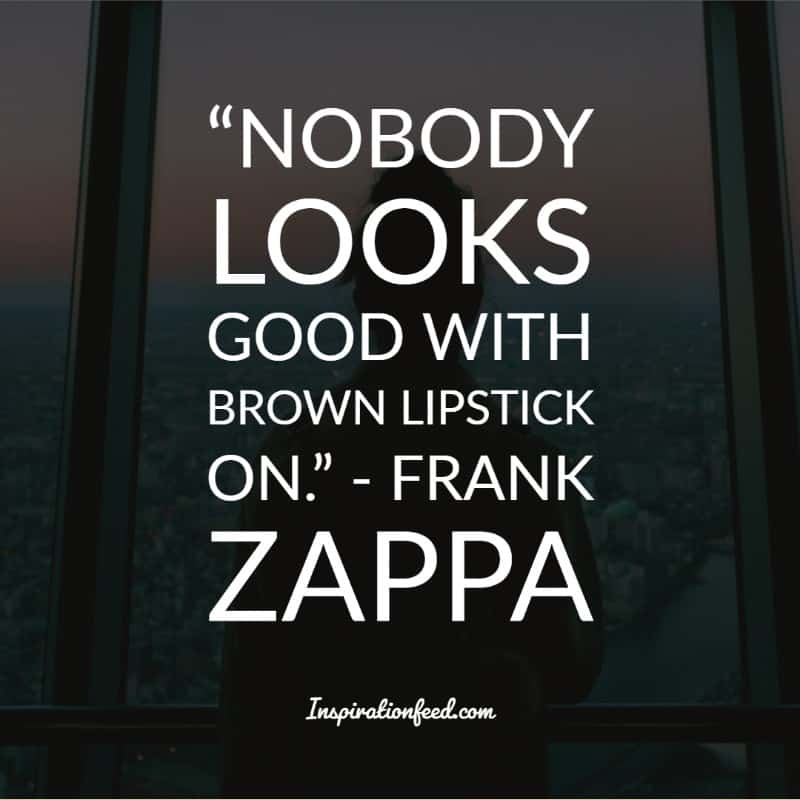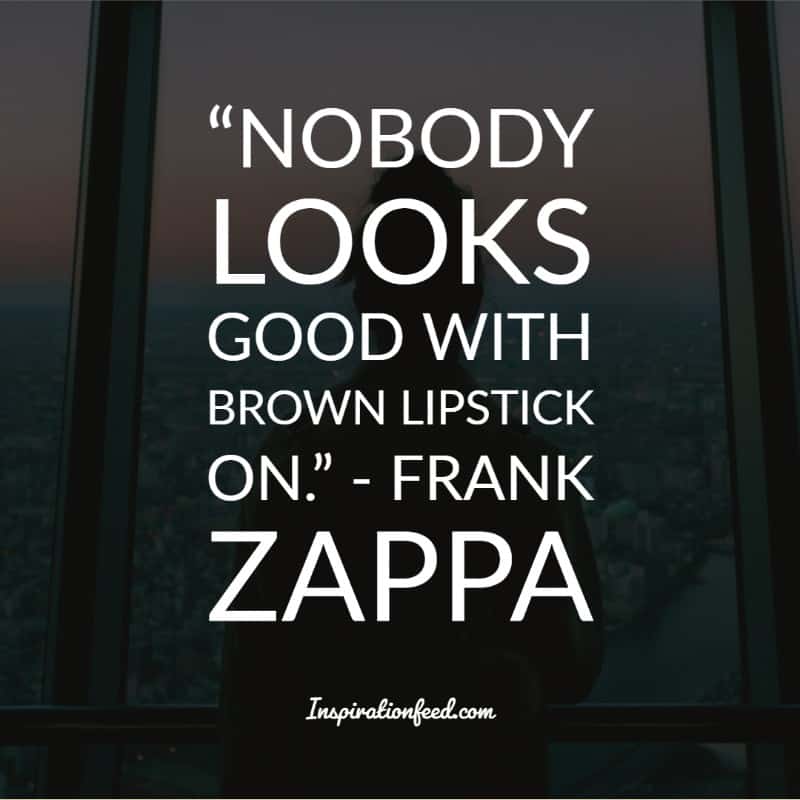 "Nobody looks good with brown lipstick on." – Frank Zappa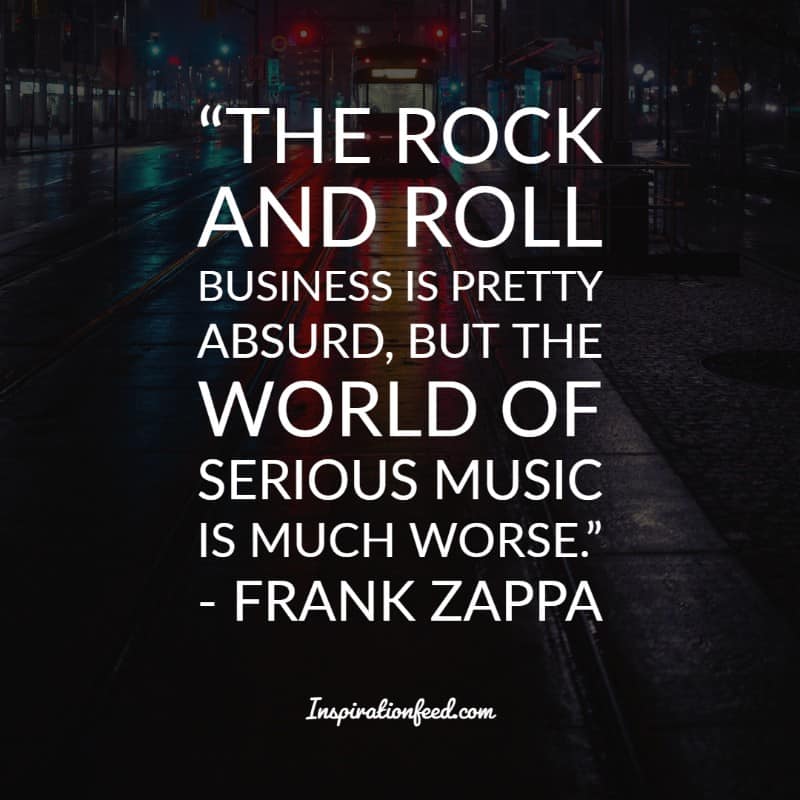 "The rock and roll business is pretty absurd, but the world of serious music is much worse." – Frank Zappa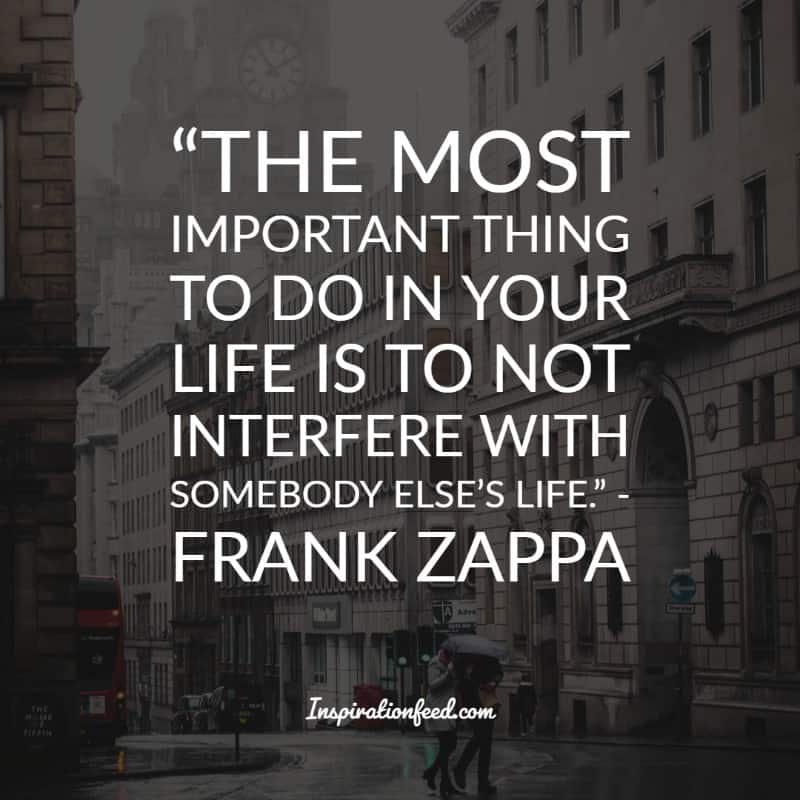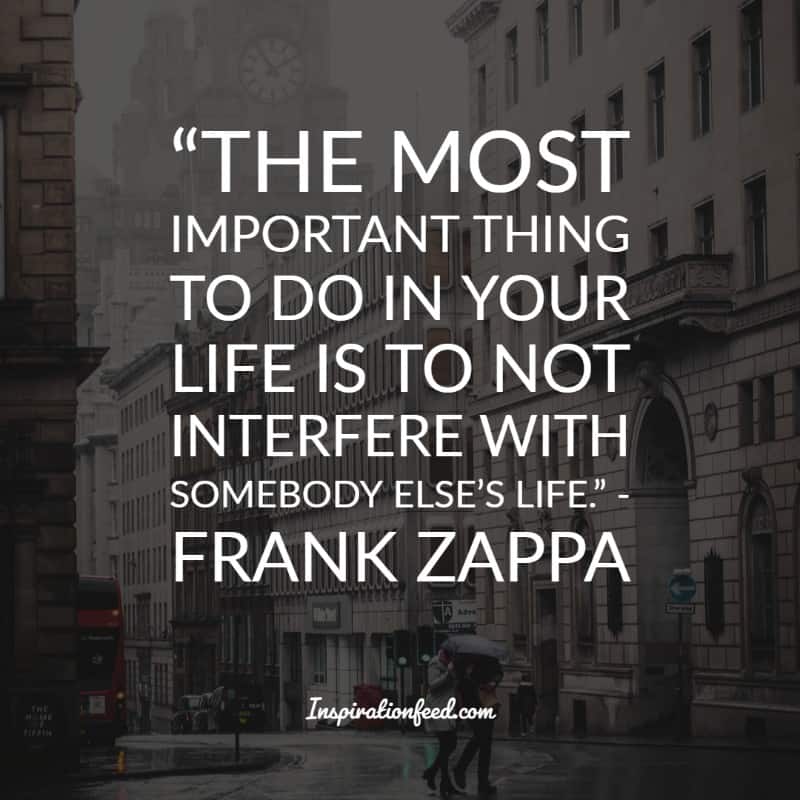 "The most important thing to do in your life is to not interfere with somebody else's life." – Frank Zappa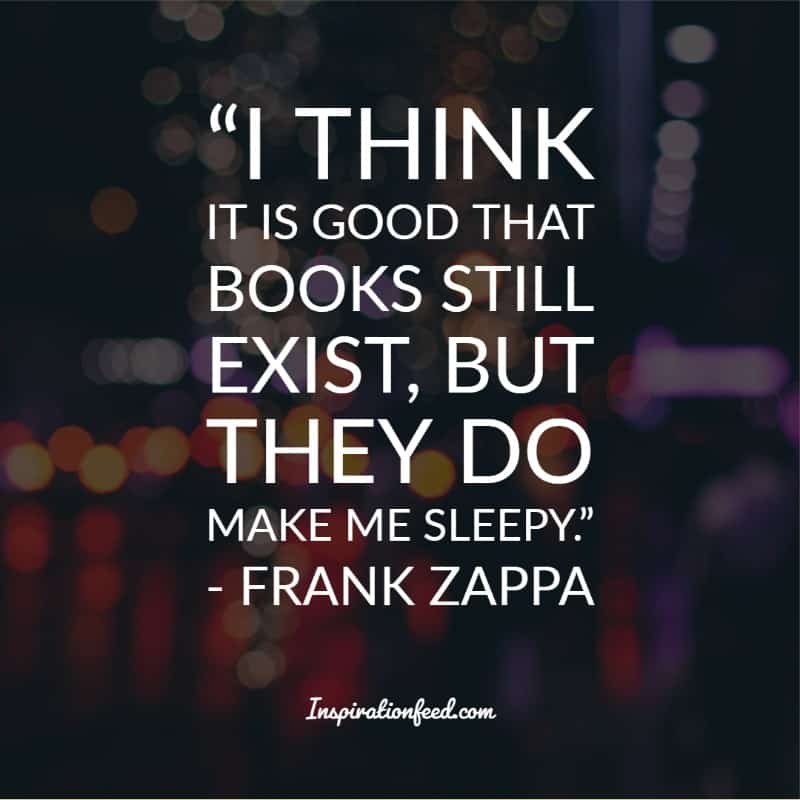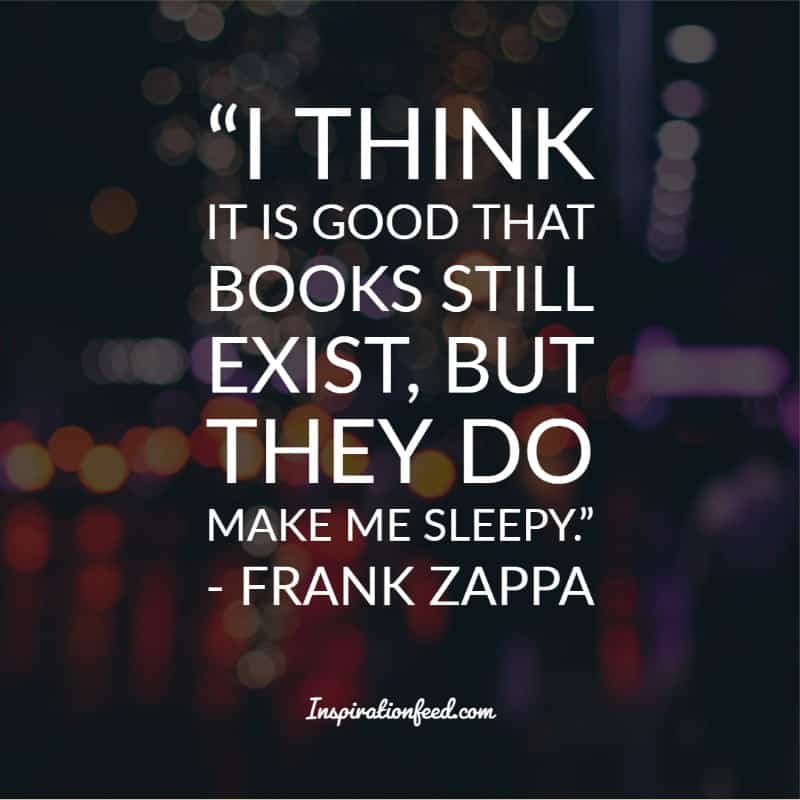 "I think it is good that books still exist, but they do make me sleepy." – Frank Zappa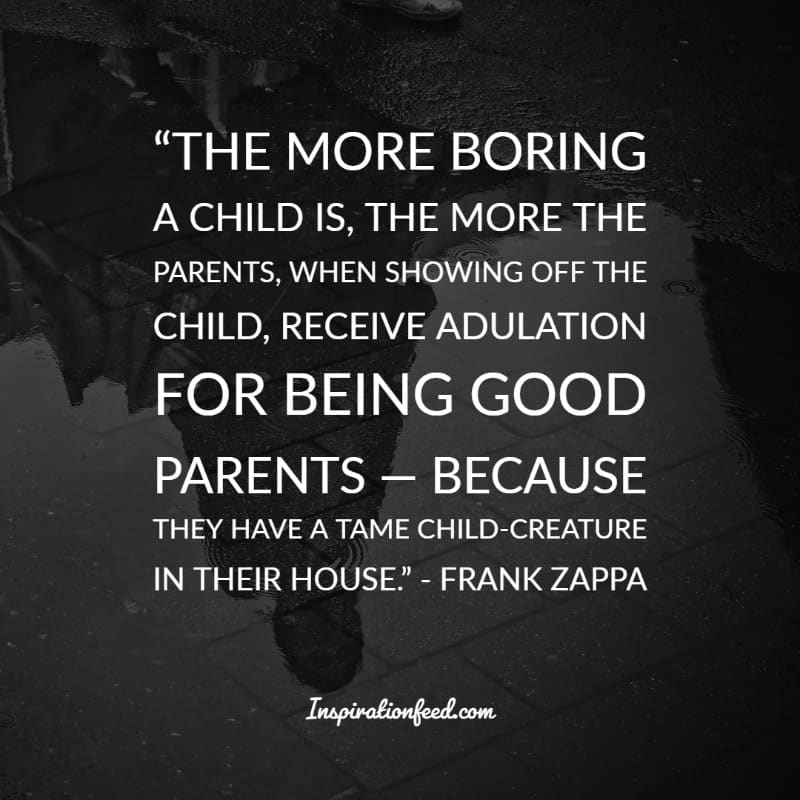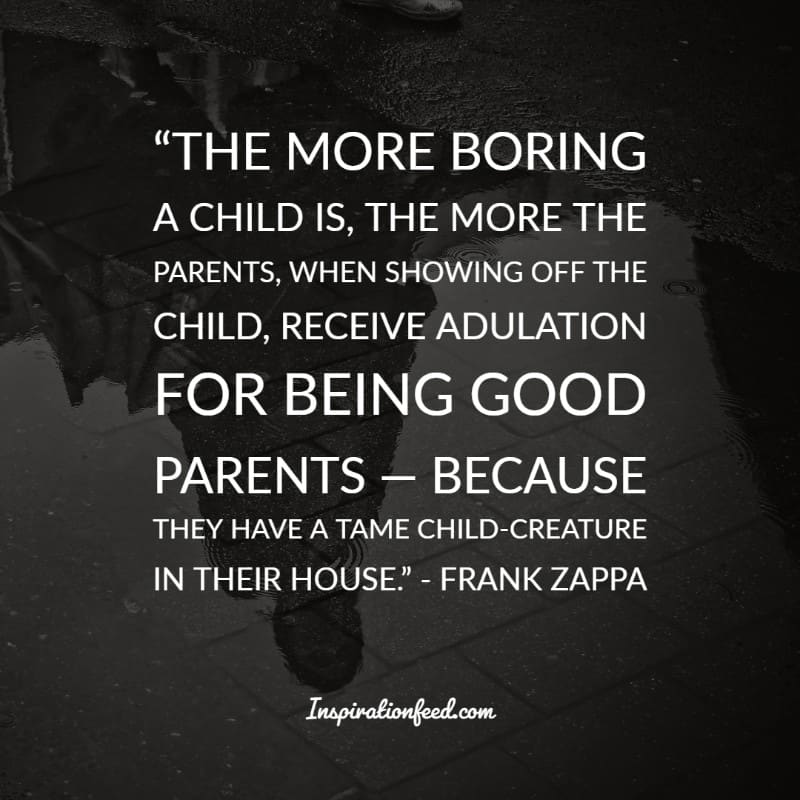 "The more boring a child is, the more the parents, when showing off the child, receive adulation for being good parents — because they have a tame child-creature in their house." – Frank Zappa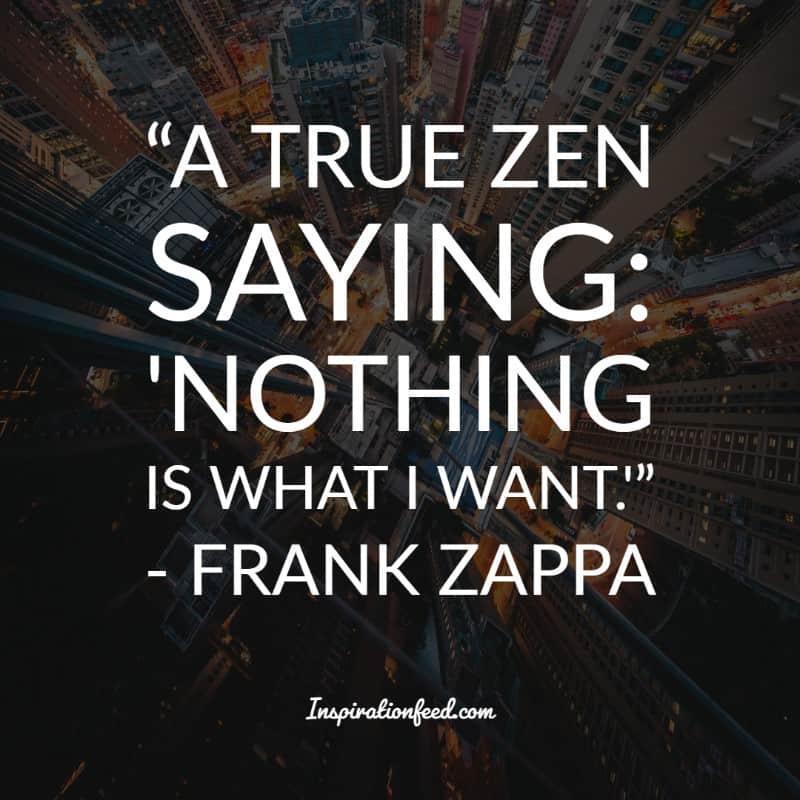 "A true Zen saying: 'Nothing is what I want.'" – Frank Zappa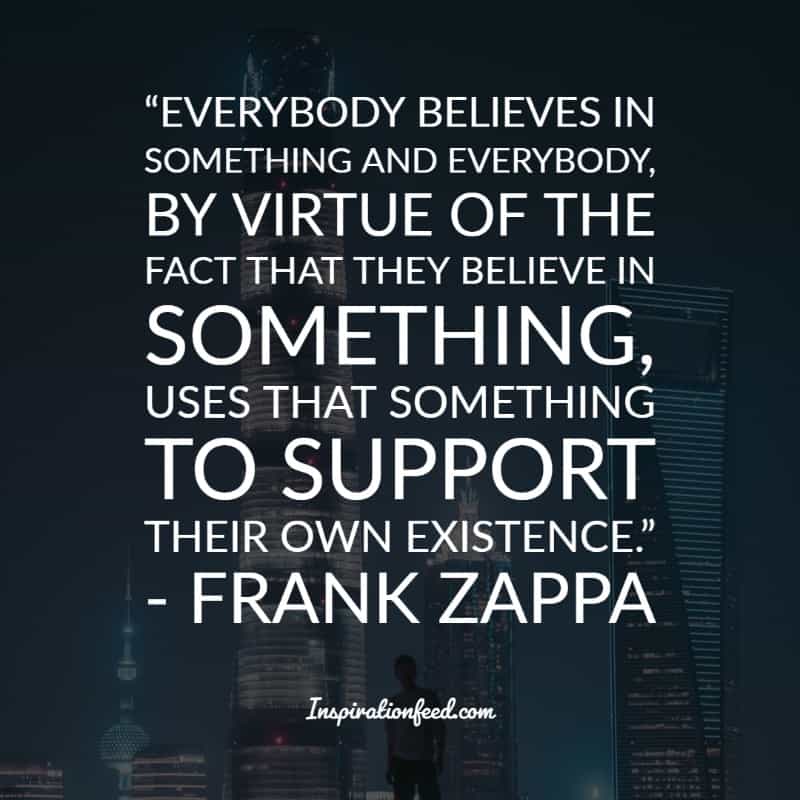 "Everybody believes in something and everybody, by virtue of the fact that they believe in something, uses that something to support their own existence." – Frank Zappa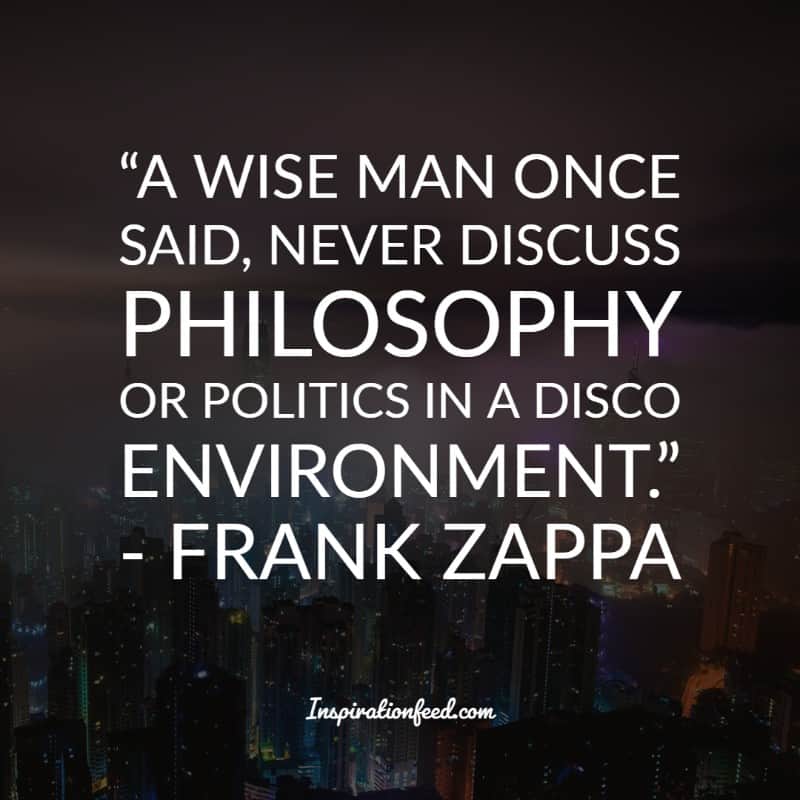 "A wise man once said, never discuss philosophy or politics in a disco environment." – Frank Zappa
"Writing about music is like dancing about architecture." – Frank Zappa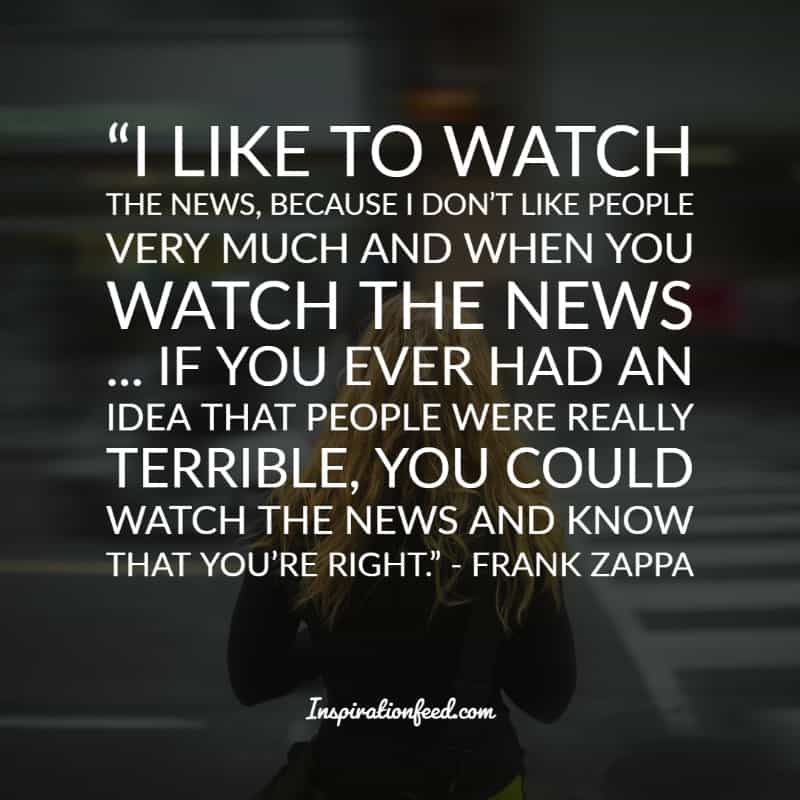 "I like to watch the news, because I don't like people very much and when you watch the news … if you ever had an idea that people were really terrible, you could watch the news and know that you're right." – Frank Zappa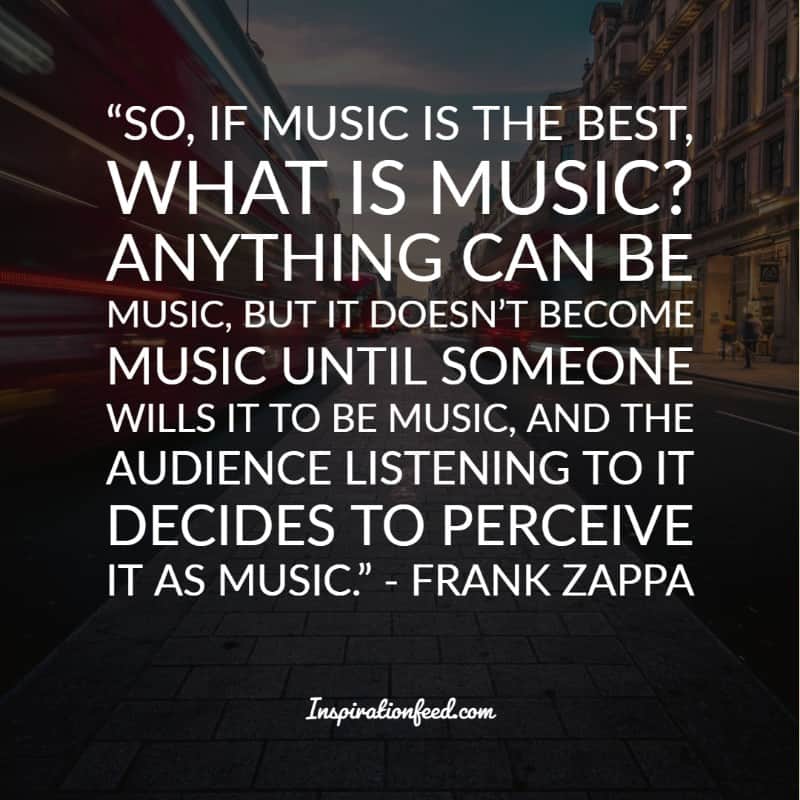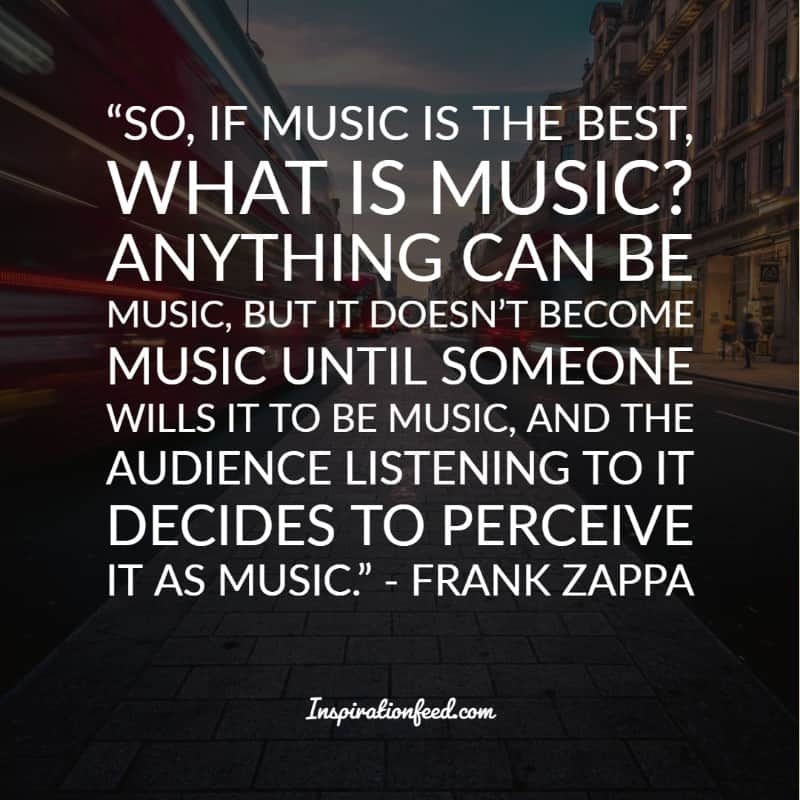 "So, if music is the best, what is music? Anything can be music, but it doesn't become music until someone wills it to be music, and the audience listening to it decides to perceive it as music." – Frank Zappa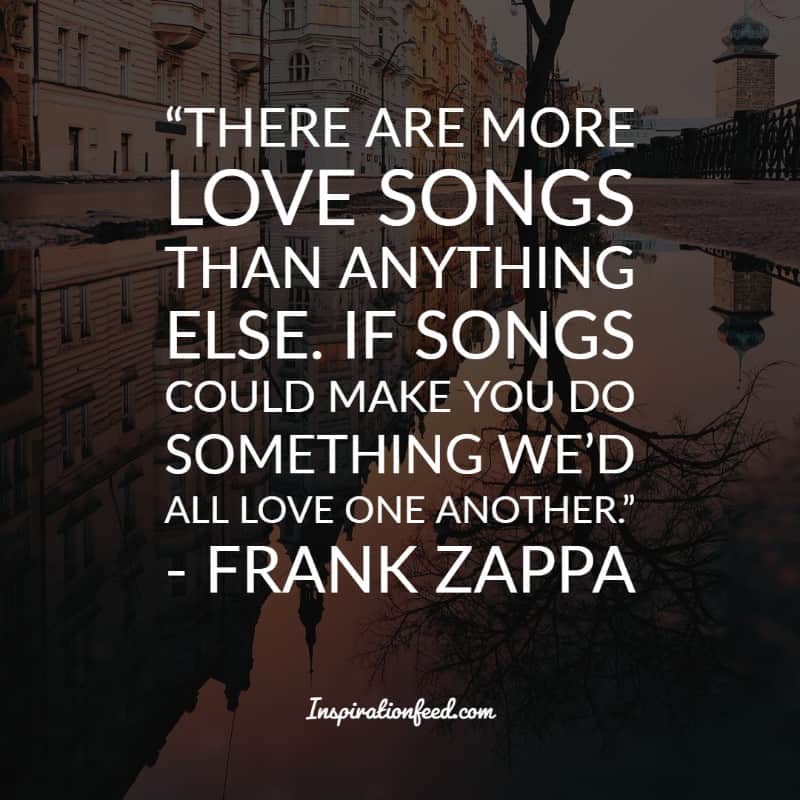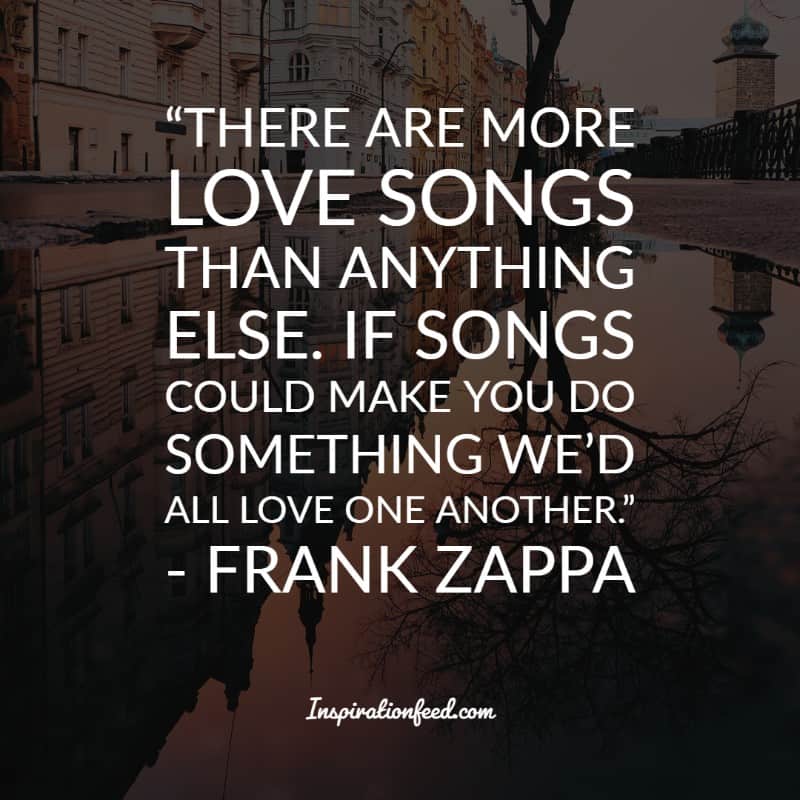 "There are more love songs than anything else. If songs could make you do something we'd all love one another." – Frank Zappa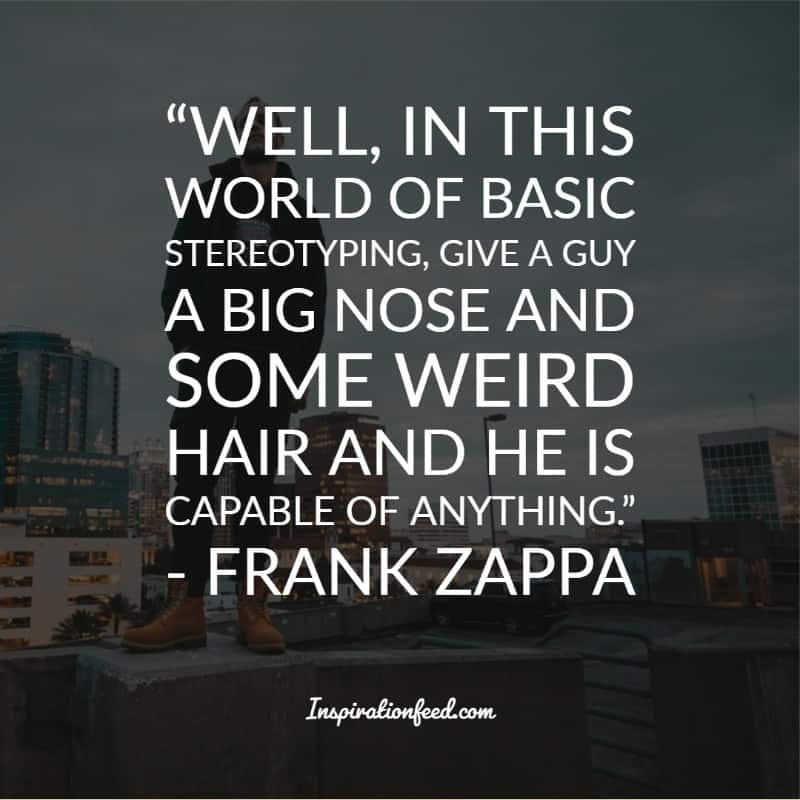 "Well, in this world of basic stereotyping, give a guy a big nose and some weird hair and he is capable of anything." – Frank Zappa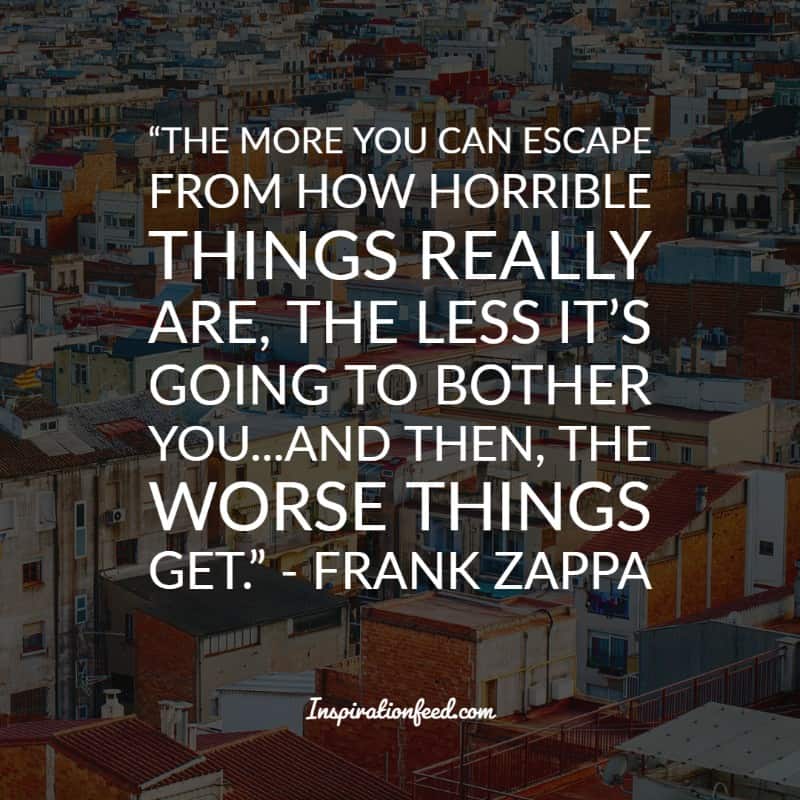 "The more you can escape from how horrible things really are, the less it's going to bother you…and then, the worse things get." – Frank Zappa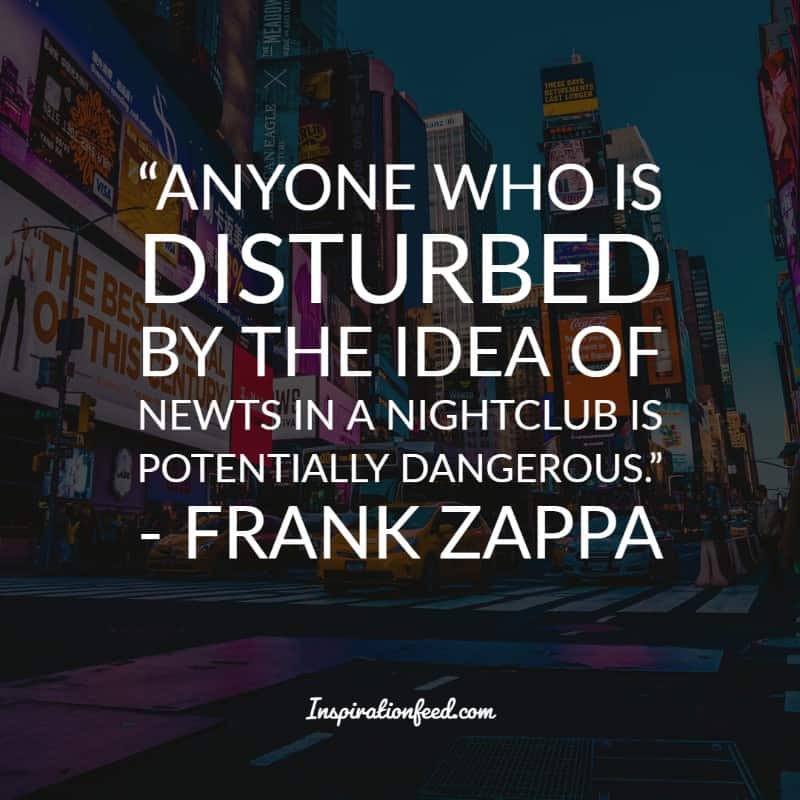 "Anyone who is disturbed by the idea of newts in a nightclub is potentially dangerous." – Frank Zappa