Last Updated on December 24, 2019
Gradient generators come in handy when you're trying to produce more complex gradients. Here is a short and sweet collection of CSS gradient generators you can use for free. Enjoy!
CSS3 gradient generator that's simple and allows you to use either hexadecimal or RGB color value notation.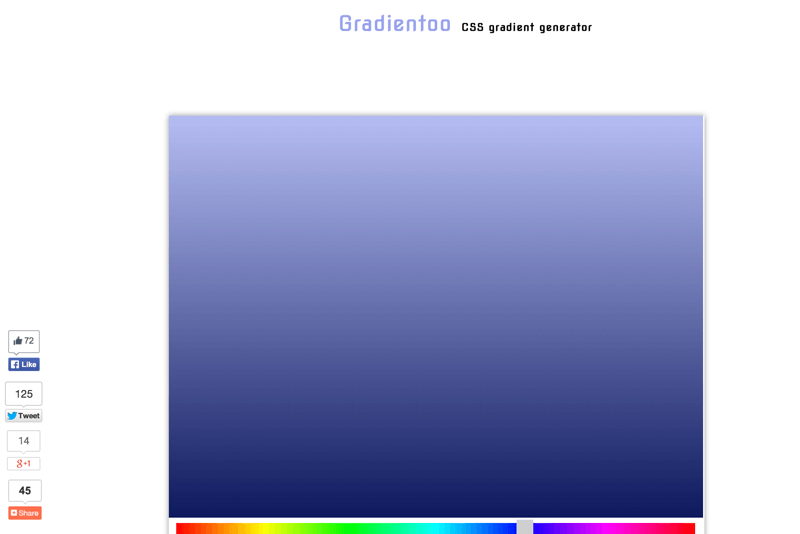 A simple tool for generating linear, radial and elliptical gradient backgrounds without using images. CSS code generates in realtime as you make gradients.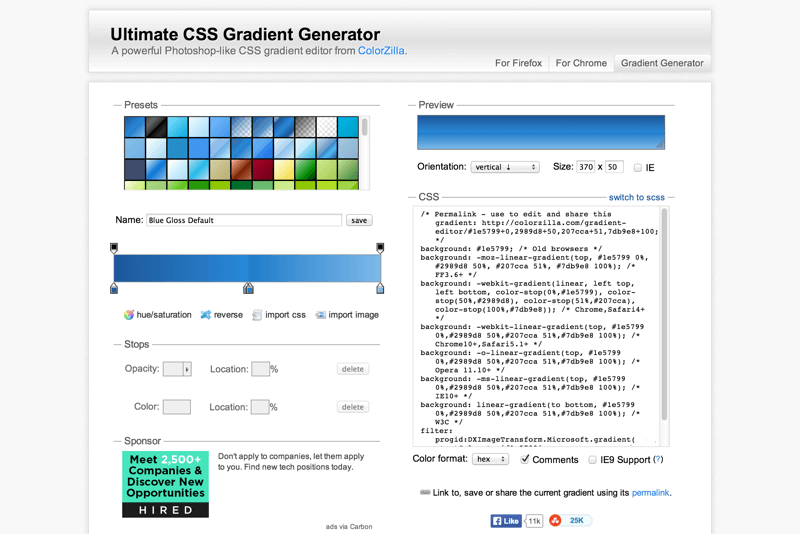 A powerful Photoshop-like CSS gradient editor from ColorZilla.
This generator will produce CSS Gradient code using a simple graphical user interface. The CSS code that is generated will work in all browsers that support CSS3.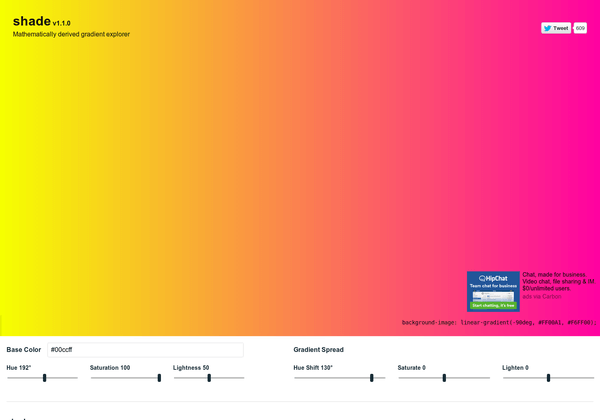 Mathematically derived gradient explorer.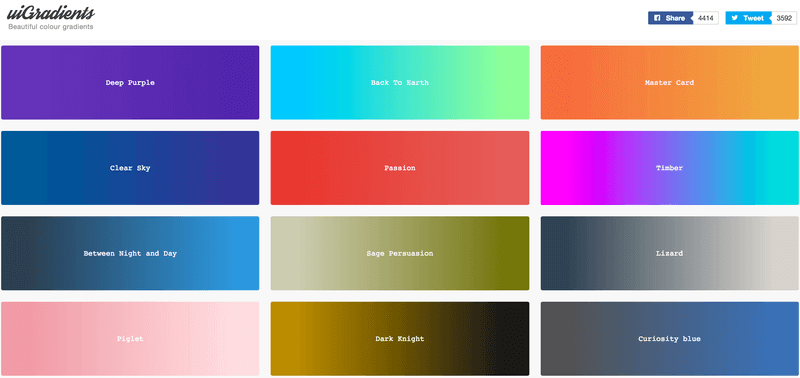 Beautiful color gradients.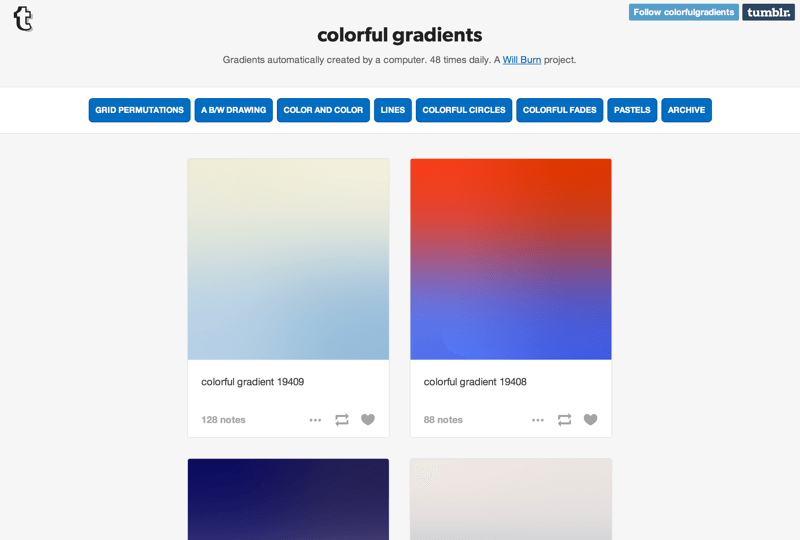 Gradients automatically created by a computer. 48 times daily.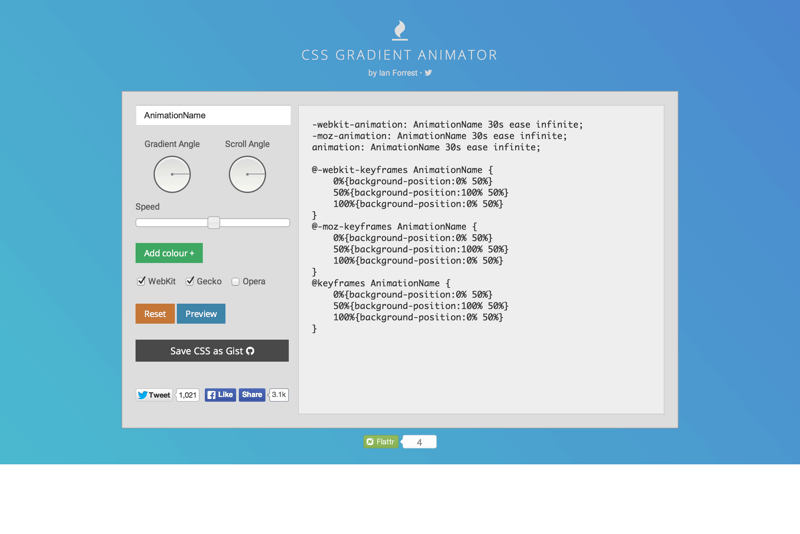 Straight forward gradient animator.
Randomized CSS3 gradient generator.