Last Updated on March 3, 2023
As a designer, you have probably come across a few projects for clients in the food industry. Because food is one of the most basic needs of mankind, food business after food business continue to sprout everywhere, each of them specializing in a specific kind of cuisine.
On the part of the designer, there will always be a need to include elements that perfectly describe the food products being offered by the business. A cupcake or pastry shop may have pictures of cupcakes and tarts on their design, or it could be something used around the kitchen, like a rolling pin or an oven.
A business specializing in Japanese cuisine would probably show a pair of chopsticks, or a business that focuses on drinks could have wine glasses on their logo or page design.
Of course, there is no need to be obvious all the time. You can also go all out creativity-wise. For as long as the design fits with the goal of the business, then you're good to go.
So how do you create an effective design for a food business? Here are a few tips:
Go high definition.
You can't just post any picture or video – you have to post high quality, high definition photos and videos that will make all your audiences' mouths water at the mere sight of the food being sold.
Remember that they will not be able to taste the design itself. What your design can do however, is ignite and excite those senses that relate to their sense of taste to trigger the same effect.
Be descriptive.
Don't leave it up to your copywriter to do all the work. You, as a designer, should know when your copy works, and when it doesn't. Nothing can dull a high quality image better than a poor caption or description.
Sometimes, it's not enough to call the products good, yummy or tasty. Call them delectable. Call them heavenly. Call them divine or gratifying. Describe the sensation they should expect to feel the moment they bite into it.
Avoid clutter.
You want people to zoom in on the way the food is presented, and any additional clutter around it will only dull their senses and cause them to lose focus on what's important. Find ways to highlight the food by using color contrast and creating clean designs.
To help you get started on your food design, here are a few icons that can work well with your layout:
100 Colored Food & Drink Icons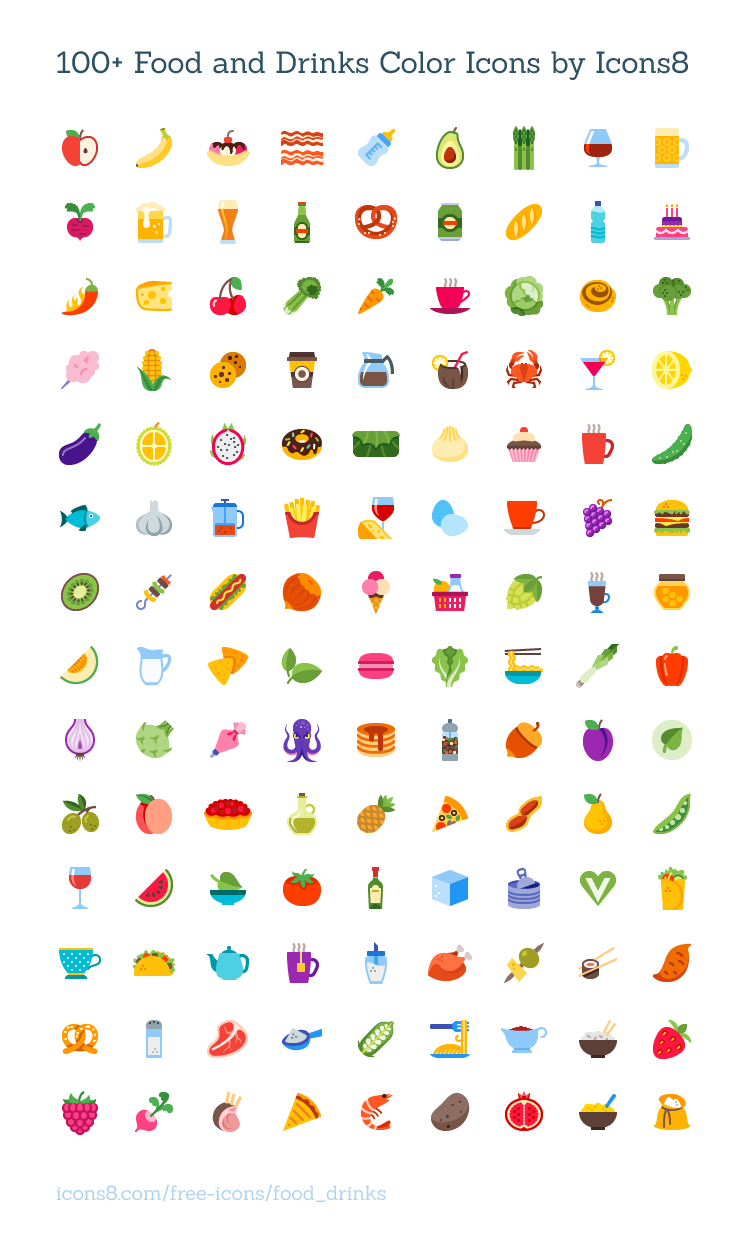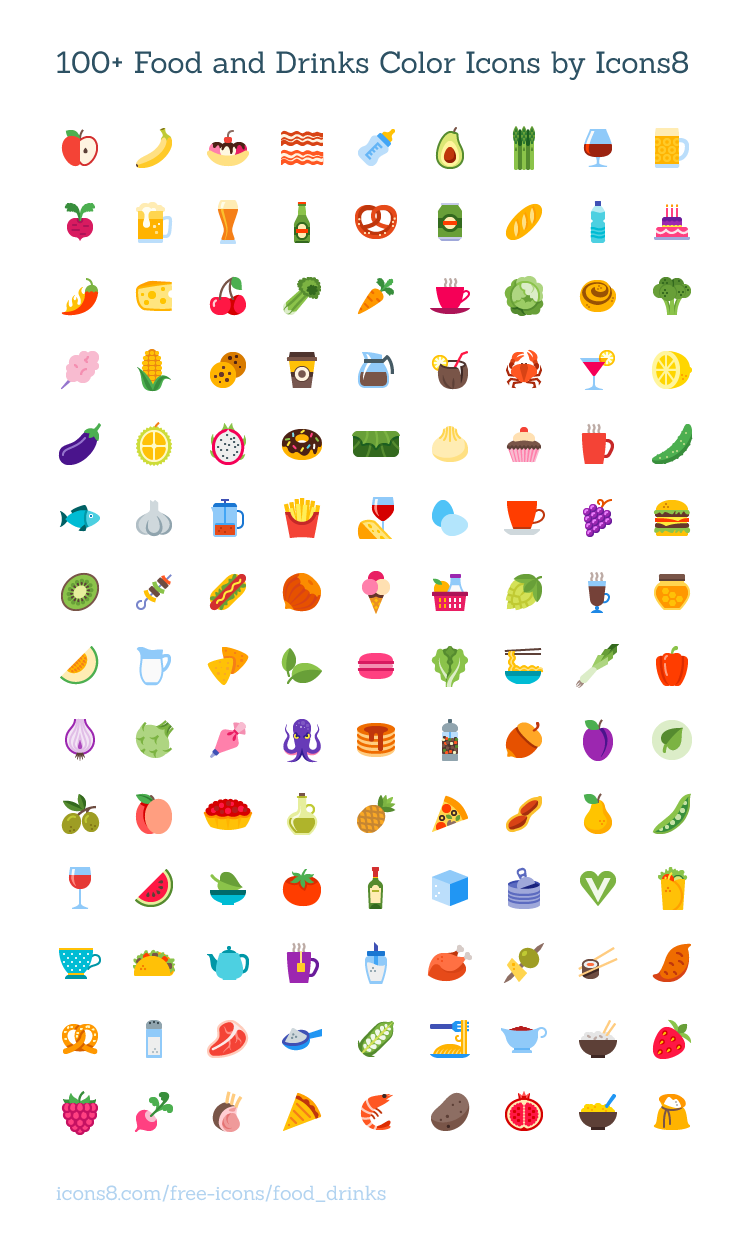 Fruit Icons by Wassim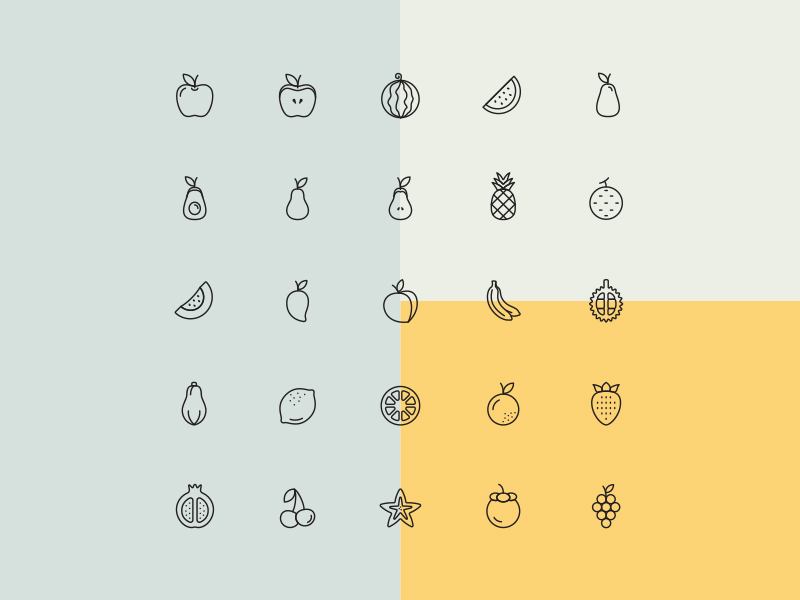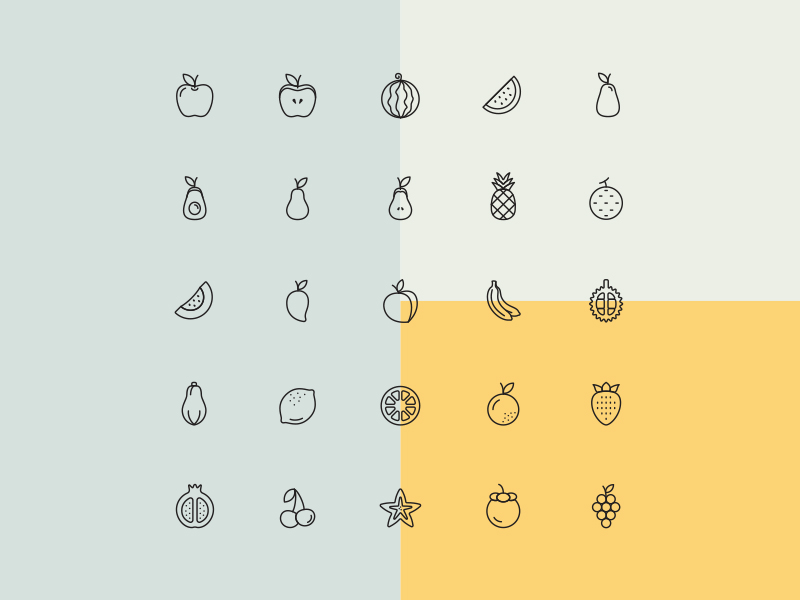 240 Free Kitchen Restaurant Icons

55 Hand Crafted Cooking Icons


30 Free Food Icons by Wojciech Zasina

PSD food icons by Sergey Zolotnikov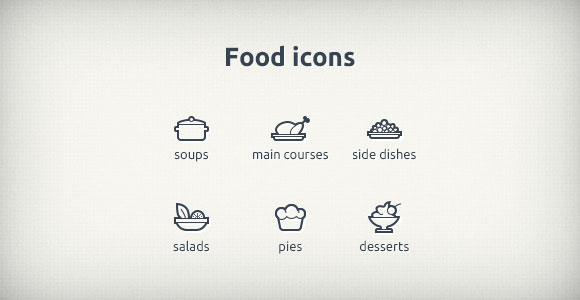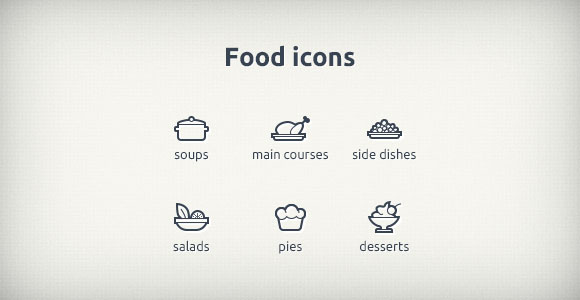 Foodie icon pack by Freepik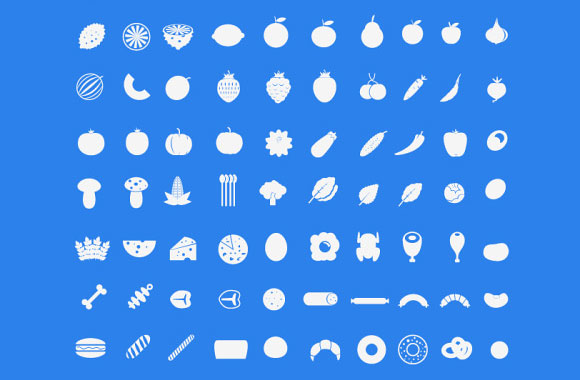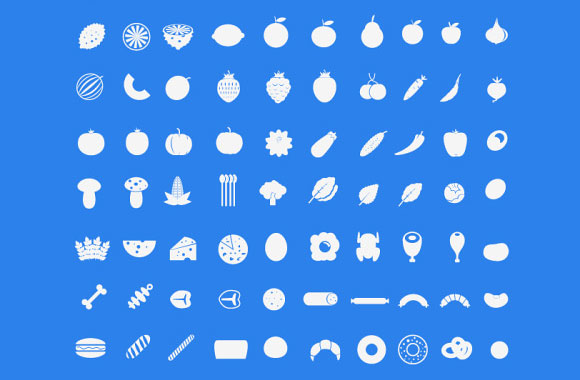 Tasty Icons Free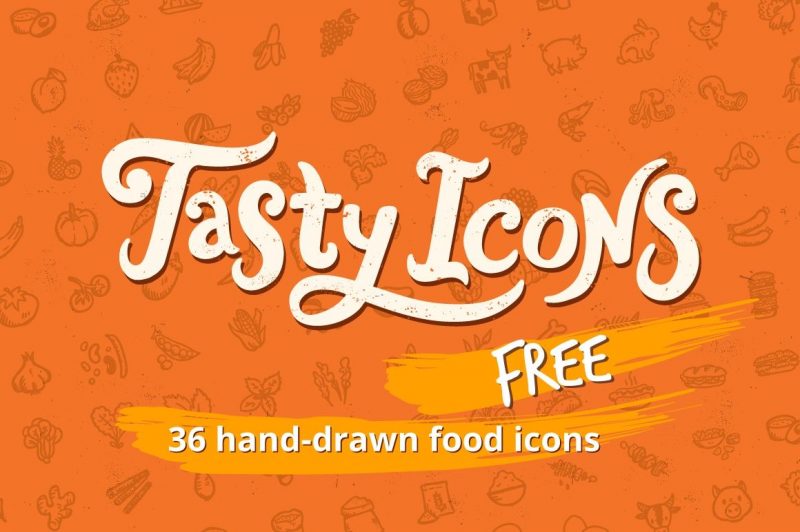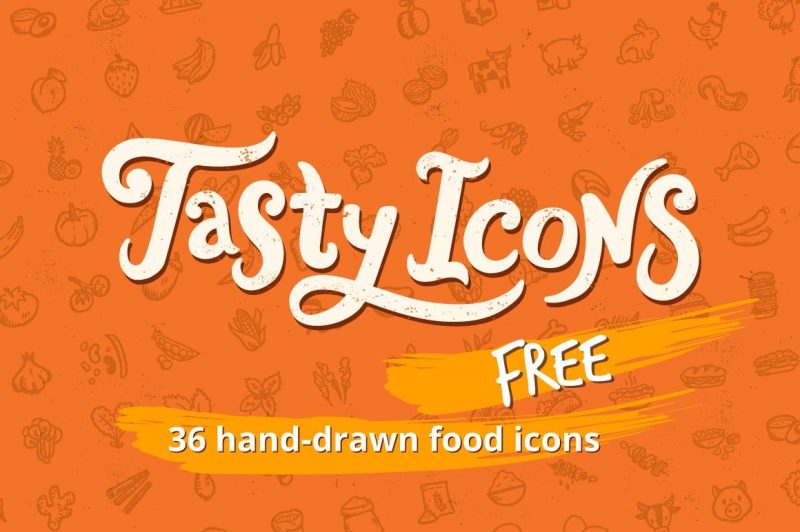 Download
Fruit Icon Set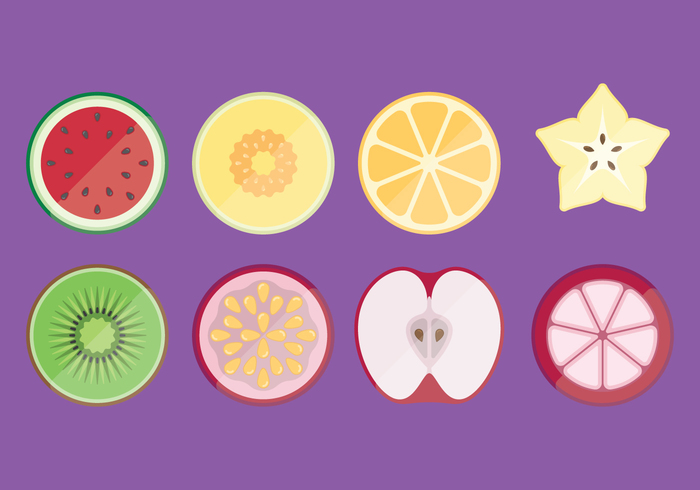 Free Line Food Vector Icon Set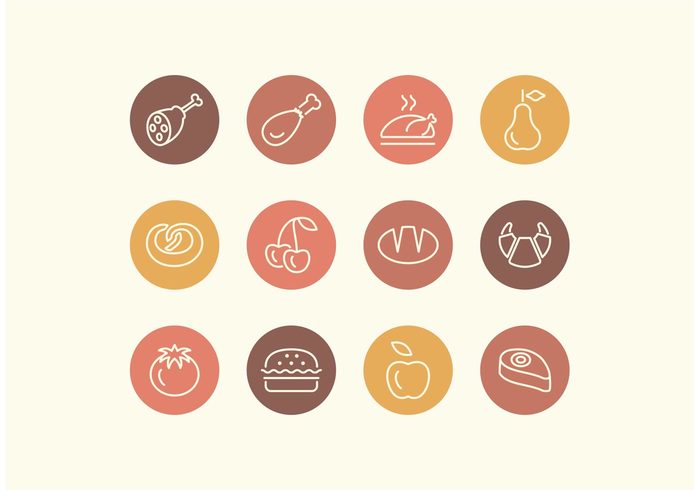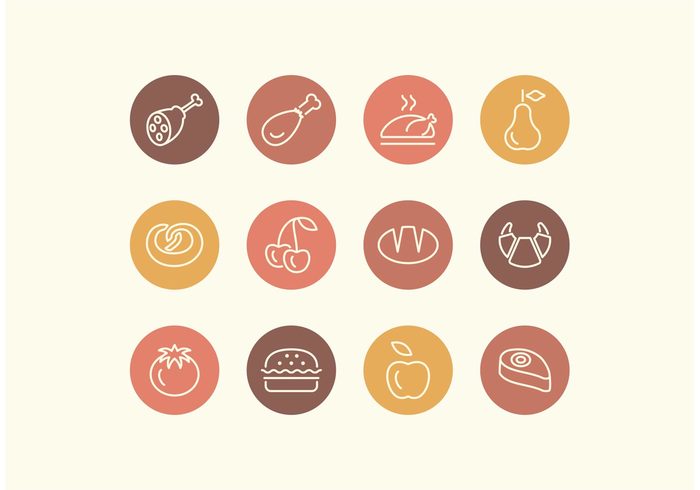 Food icon set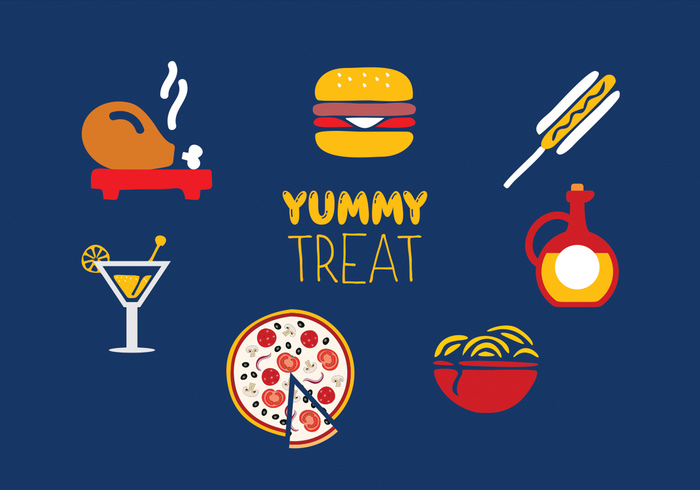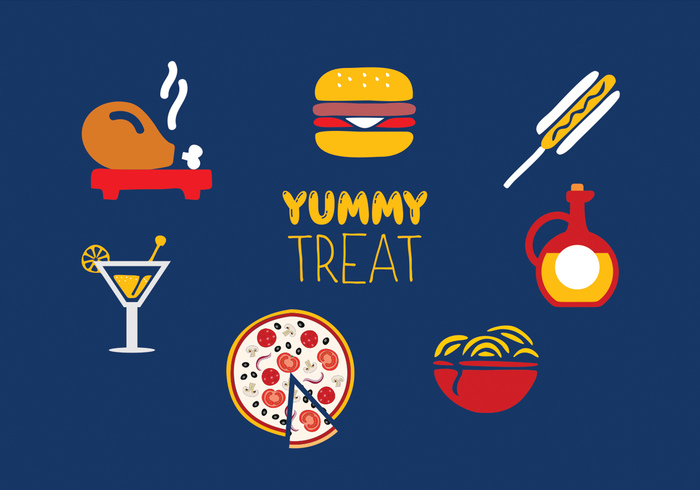 Free Seafood Icons Vector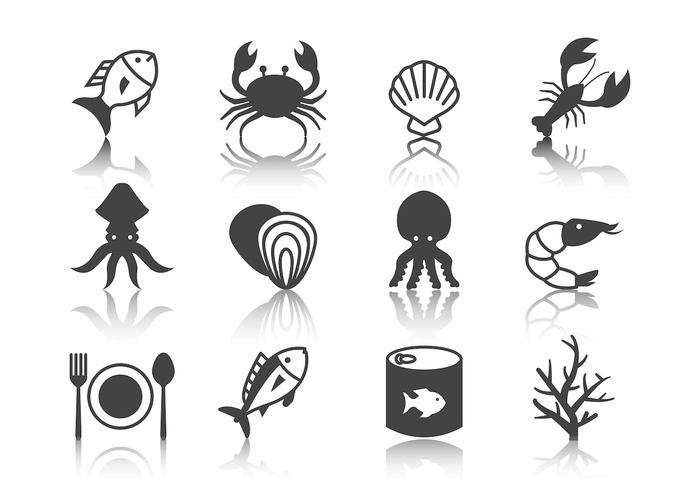 [Freebies] Food icon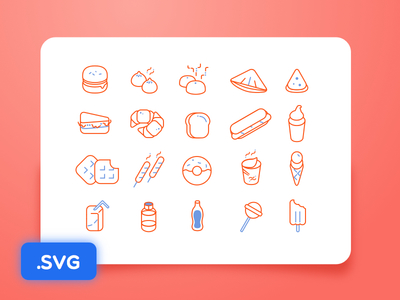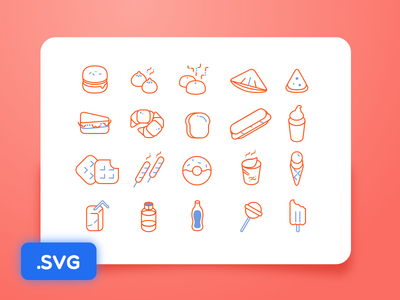 Fruity Icons PSD Freebie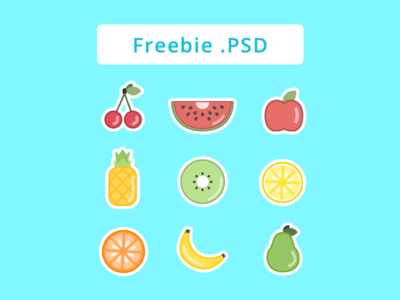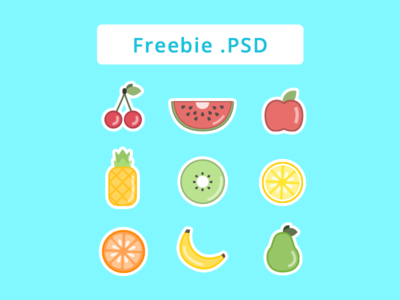 *Free* Food Icons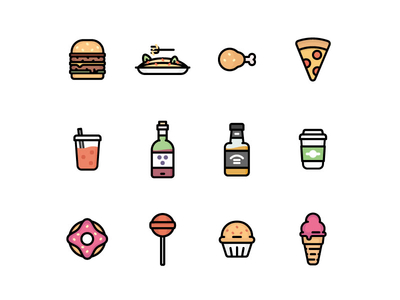 20 Free Food Icons
Free Foody Icons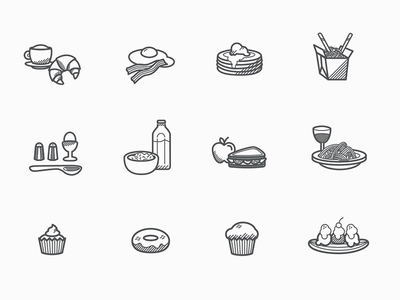 56 Food Icons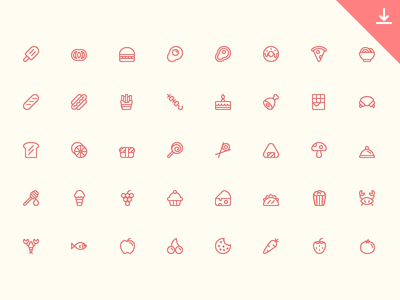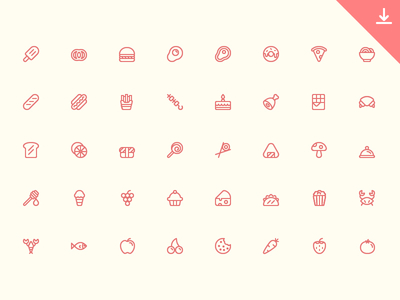 Download
Free Food Icon Set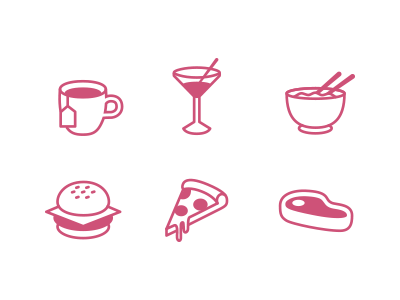 Simple Food Icons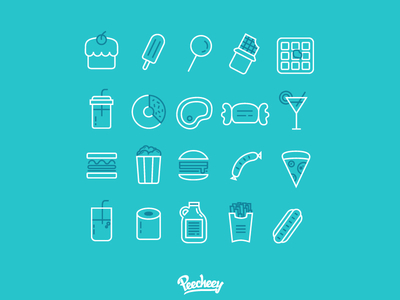 50 Free Flat Food and Drink Icons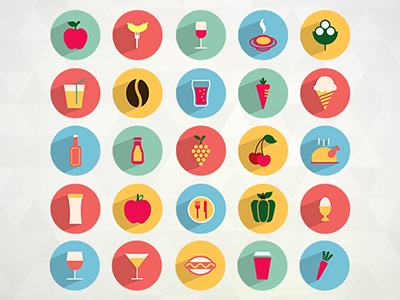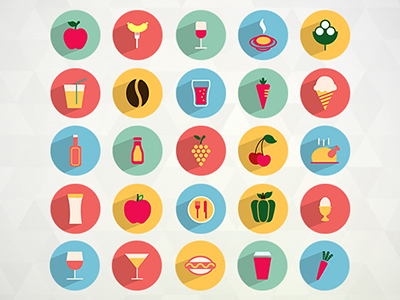 Free Food Icons
Food Icons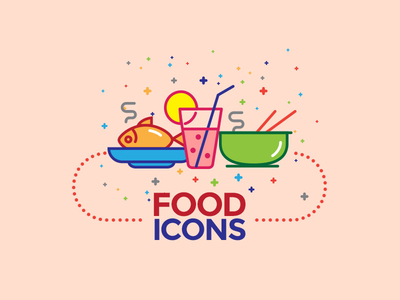 Nucleo Food Free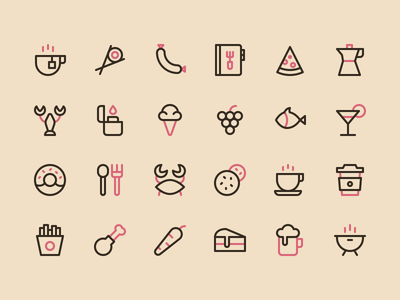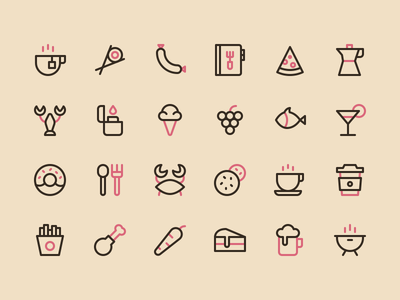 Foody Icons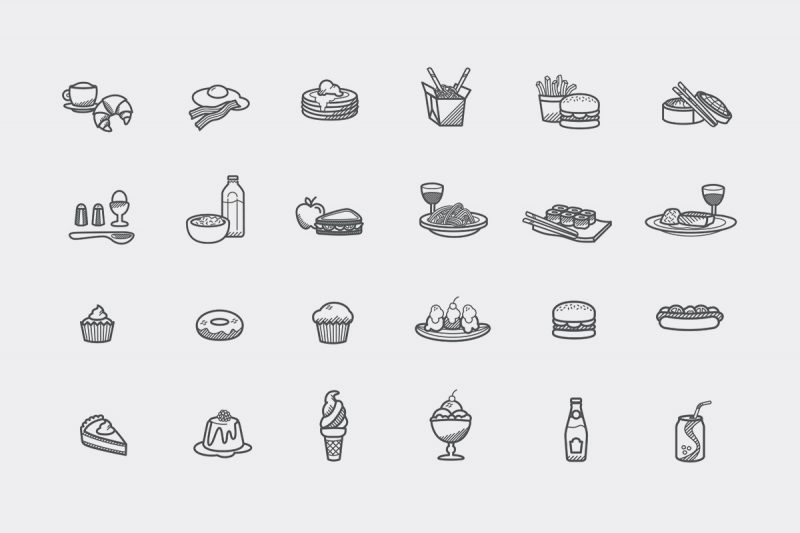 18 Free Food Icons


Food icons free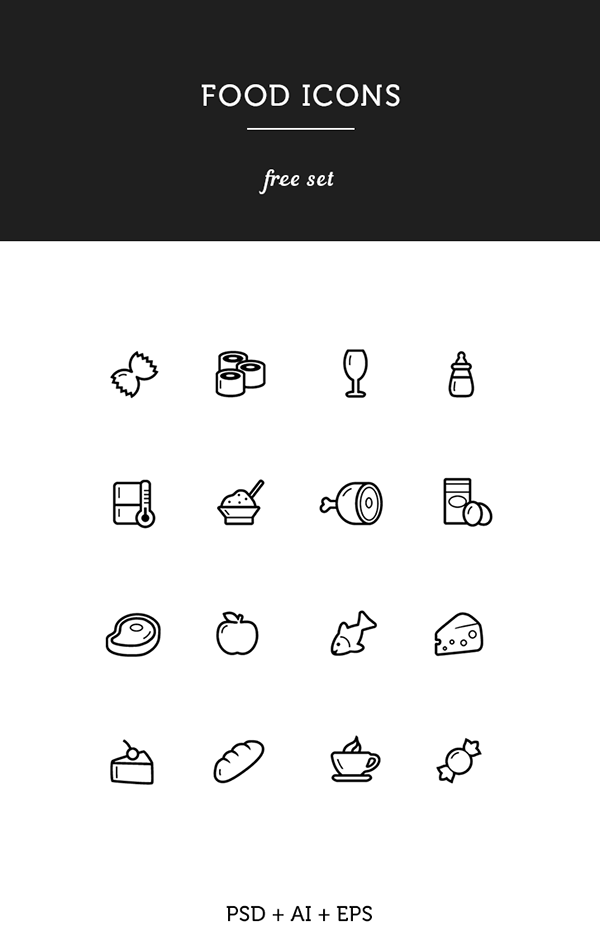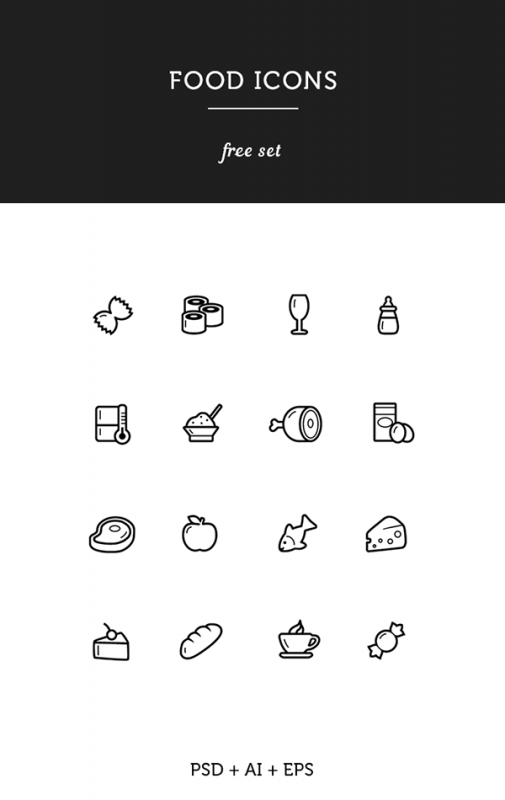 40 free food vector icons