Last Updated on February 11, 2021
You might have thought that law school was too complicated, so you opted for something else entirely instead, something that suits your preferences, tastes, skills, and attention span better. Or, it is also possible that you never really cared much for the legal industry.
Regardless of your degree of interest on legal matters, the law will always be around. Especially for bloggers and website owners, you would never want to be caught in the middle of a legal battle without knowing what's going on and what the causes are. You also wouldn't want to be completely powerless in case anybody tried to do anything wrong while on your website.
This is what privacy policies and terms of service are for.
The good news is, unless you are an incredibly meticulous person who wants everything double- and triple-checked by an actual lawyer, there are a number of generators available online that would give you exactly what you need.
What are privacy policy and terms of service pages for?
These pages actually help your website's visitors understand what they can and cannot do while on your website. This also helps them understand the scope of your authority. For example, you can tell them what you may do with any kind of information that they submit.
This way, you could avoid a potential lawsuit in case someone suddenly accuses you of using their personal information the wrong way just because you sent them a few promotional emails.
It also gives you the power to hold visitors liable in case they copy any of your content or use any of your material without following your policies about it. Some websites for instance, allow their users to download the images and use them for other purposes, as long as there is a clear citation where the image came from.
This could also be applicable to some of the text that other people may want to quote on their own content. Some however, do not want their material to be used by anybody else outside their own group, and could actually press charges if you so much as save a photo from their page and use it on your own.
With the policies and terms laid out clearly on your website, you can ensure not only the security of your visitors, but that of your own as well.
Here are 10 free privacy policy generators that you can use for any of your websites.
Create a professional privacy policy tailored for your website.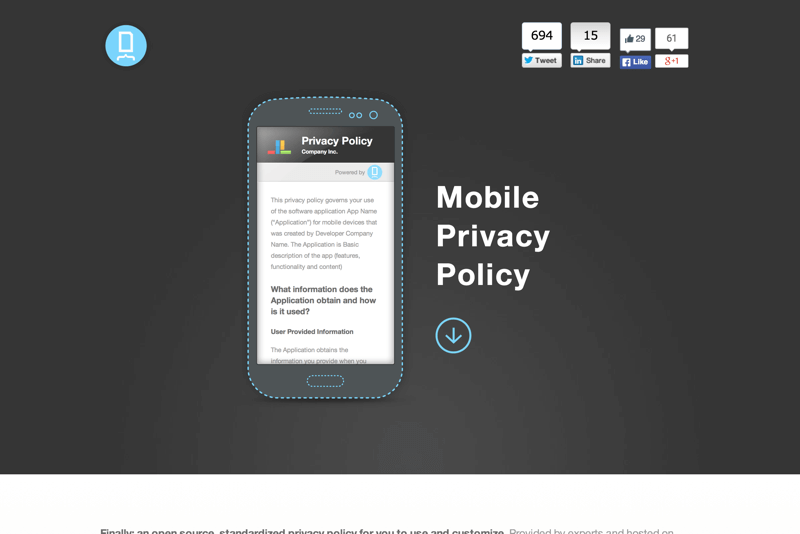 An open source, standardized privacy policy for you to use and customize.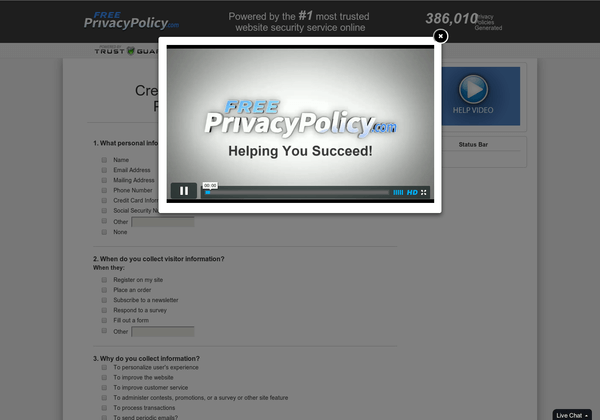 Create a custom Privacy Policy for your website, blog, or mobile app.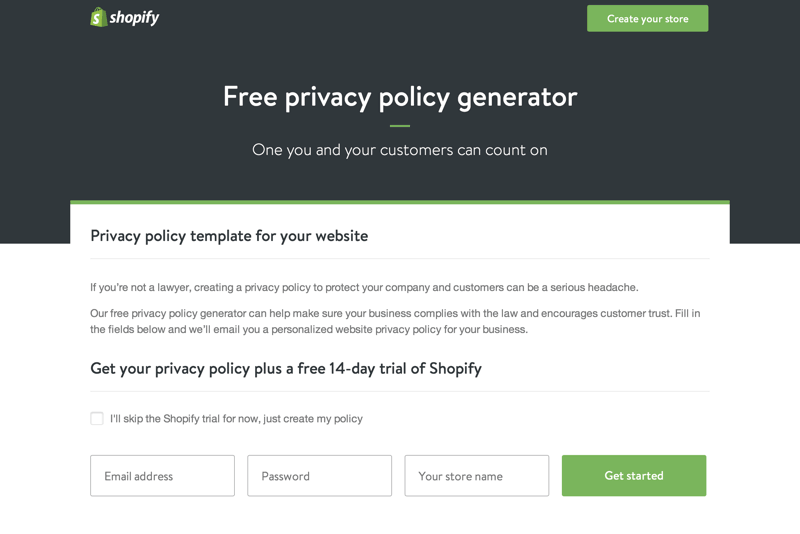 Generate a free Privacy policy template for your website.
Create the legal agreements easily and online. No software is required.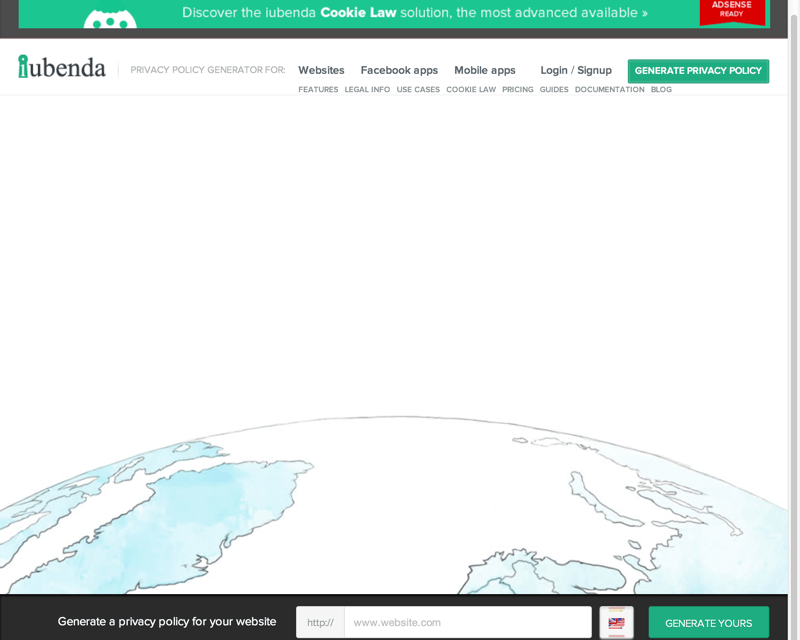 Generate a privacy policy in seconds.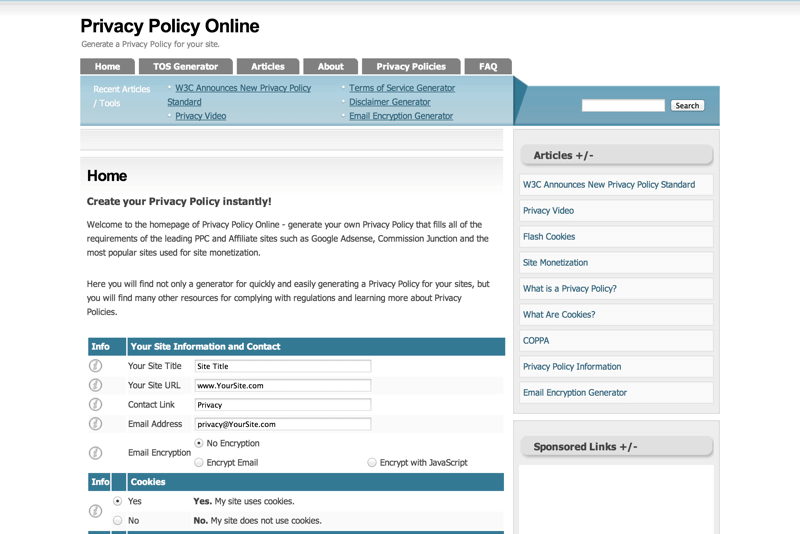 Create your Privacy Policy instantly!
Generate Privacy Policy for your blog/website.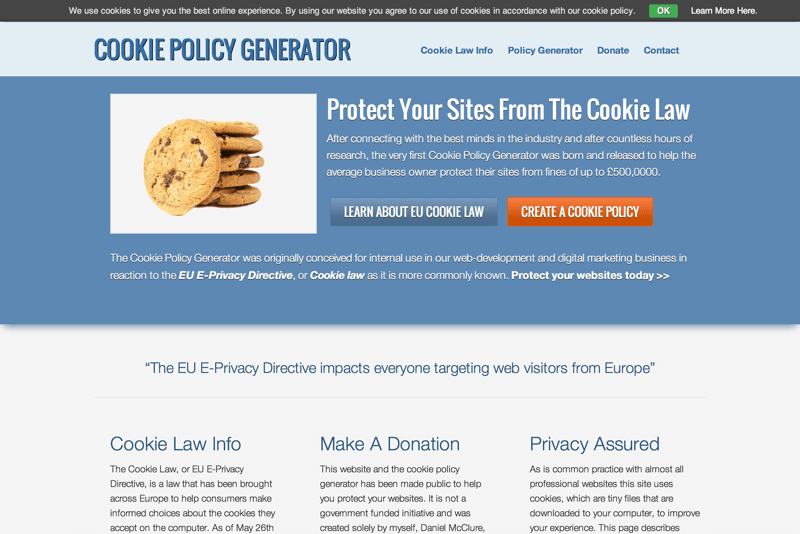 After connecting with the best minds in the industry and after countless hours of research, the very first Cookie Policy Generator was born and released to help the average business owner protect their sites from fines of up to £500,0000.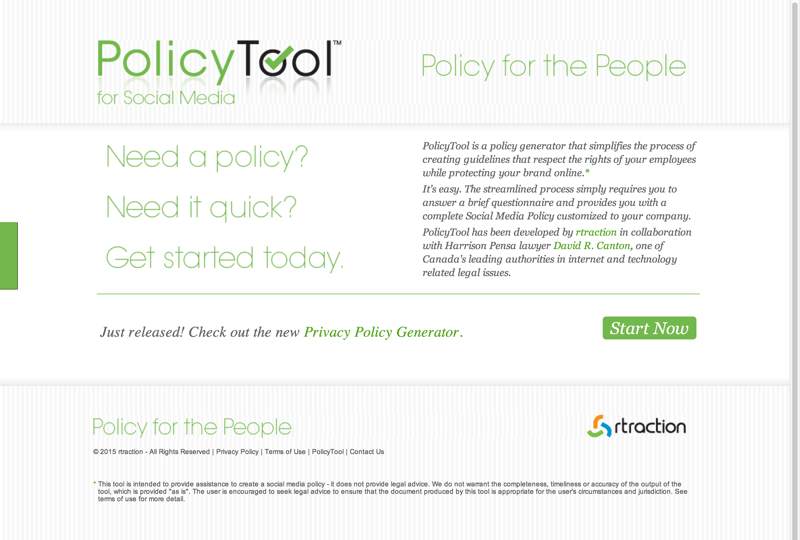 Answer a brief questionnaire and generate a complete Social Media Policy customized to your company.